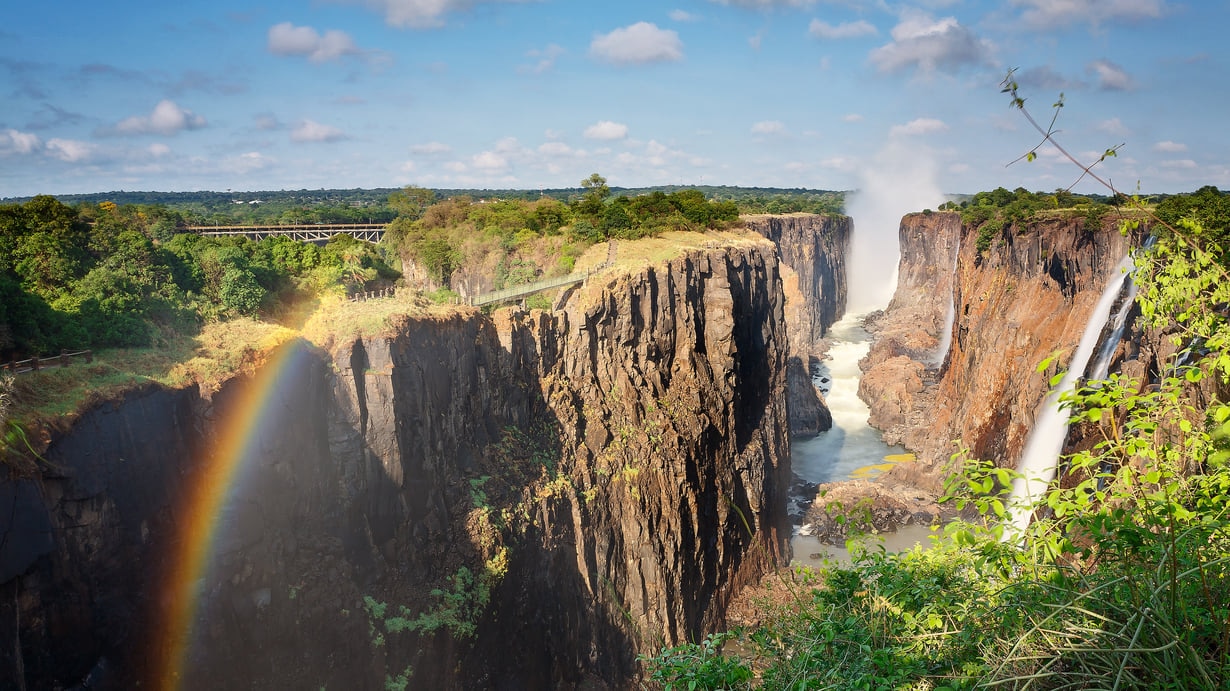 [x] close
Zambia:table of contents
Zambia is a country located in Southern Africa. Its capital city, Lusaka, is also the country's largest city. Zambia is rich in wildlife and rugged terrains, making it possible for the establishment of safari zones and wildlife parks. Due to its abundance of natural attractions, Zambia is also flocked by tourists annually. Without further ado, here are ten of the most visited places in Zambia for sightseeing.
1. The Victoria Falls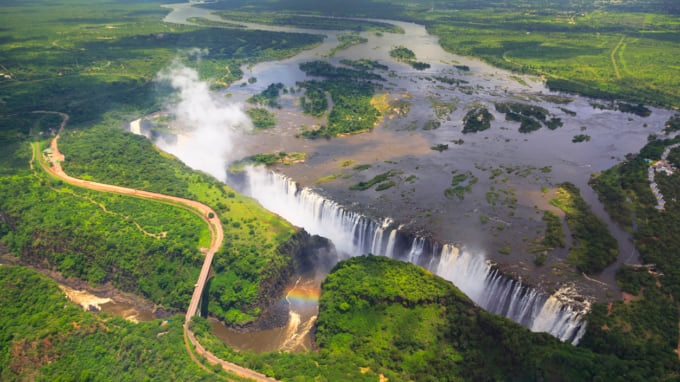 Victoria Falls is a waterfall found at the border of Zambia and Zimbabwe. Also known as Mosi-oa-Tunya, Victoria Falls has a total height of 108 meters. It is recognized by CNN as one of the Seven Natural Wonders of the World. Furthermore, it was inscribed by UNESCO as a World Heritage Site in 1989. For those who wish to go sightseeing in Victoria Falls, you may reach the attraction by bus and train. One of the most famous features of Victoria falls is the Armchair -- or Devil's Pool -- where tourists can swim near the edge of the pool. However, utmost precaution should be taken into consideration.
Name:Victoria Falls
Address:Mosi-o-tunya Road, Livingstone, Zambia
Related Site:https://victoriafalls.co.zm/
2. Lower Zambezi National Park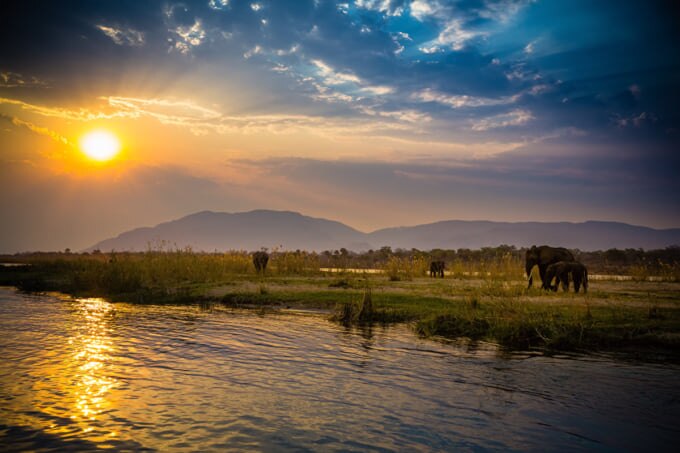 Photo by Radek Borovka/shutterstock
Situated in Southeastern Zambia, Lower Zambezi National Park is a national park found on the north bank of the Zambezi River. Ever since 1983, the national park has been protecting the area's wildlife, making it one of the few untouched wilderness areas in Africa. Some tourists can go sightseeing on the park by renting a boat, using a light aircraft, or riding on a 4x4 car. A lot of wildlife animals are present in the national park including a large elephant population, leopard, hippopotamus, a whole lot more. The Lower Zambezi National Park is governed by the Zambia Wildlife Authority.
Name:Lower Zambezi National Park
Address:Central Province, Zambia
Related Site:https://www.lowerzambezi.com/
3. South Luangwa National Park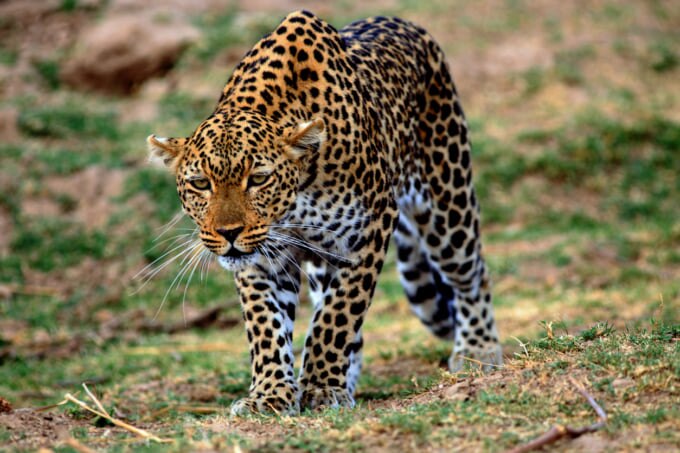 South Luangwa National Park is a park located in the eastern portion of Zambia. South Luangwa National Park is one of the three national parks that lie in the valley of the Luangwa River. It serves as a home to several endemic species including a large population of Thornicroft's giraffe, and a herd of buffaloes. On the other hand, crocodiles, and hippopotamus are found on its pristine rivers. When sightseeing on the national park, you can also see several species of plants from the Southern Miombo woodlands and Zambezian and Mopane woodlands.
Name:South Luangwa National Park
Address:Zambia
Related Site:https://www.southluangwa.com/
4. Livingstone Museum
The Livingstone Museum is the oldest and largest museum in Zambia. It is formerly known as David Livingstone Memorial Museum, and subsequently Rhodes-Livingstone Museum. When sightseeing in the museum, tourists can get a glimpse of the rich cultural heritage of Zambia. It also lets tourists know more about David Livingstone. It houses several articles which include photographs, and several things of David Livingstone. There are five galleries where tourists can go sightseeing: the Art Gallery, Ethnographic Gallery, Archaeology Gallery, History Gallery, and the Livingstone Gallery. Established in 1934, the Livingstone Museum has since become one of the thresholds of Zambian culture and heritage in the country.
Name:Livingstone Museum
Address:Plot 567, Mosi-Oa-Tunya Road, Livingstone, Zambia
Related Site:http://www.museumszambia.org/
5. Livingstone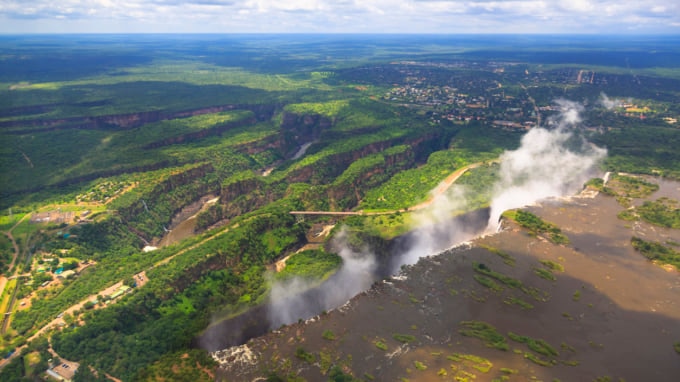 Livingstone is a historic city in the southern province of Zambia. It is named after British explorer David Livingstone who first explored the place. In the 1890s, the British South Africa Company lead by Cecil Rhodes established a British rule on the north of Zambezi. It only gained independence around 1964, at the end of the British rule. There are several attractions in the city of Livingstone for sightseeing. These include cultural museums, safaris, and government houses. Based on a 2010 census, Livingstone has a population of more than 136,000.
Name:Livingstone
Address:Livingstone, Zambia
6. Devil's Pool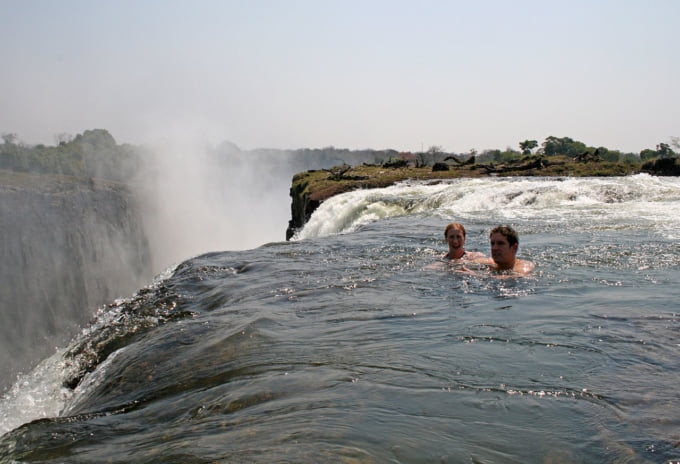 Photo by commons.wikimedia.org
Situated on top of the Victoria Falls, the Devil's Pool is one of the attractions you can visit once you are in Zambia. During the dry season in Zambia, the Zambezi River drops, making it possible it possible to walk along the lips of the pool. To reach the so-called Devil's Pool, one has to walk through a rocky area and swim in the Zambezi River. When going to the Devil's Pool, always make sure that there are guides with you to make sure you are safe, and you do not fall over the edge of the Victoria Falls.
Name:Devil's Pool
Address:Livingstone, Zambia
Related Site:http://www.pureafricaexperiences.com/destinations/devils-pool-victoria-falls/
7. Mosi-O-Tunya National Park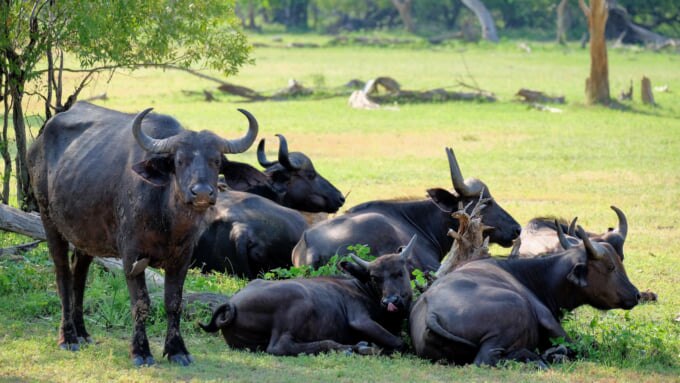 Mosi-O-Tunya National Park is a national park in Zambia where the Victoria Falls lies. It was inscribed as a UNESCO World Heritage Site in 1989 due to its rich wildlife reserve. Several species of plants are found in the national park including palm trees and miombo woodlands. Several animals including Angolan giraffe, warthog, and Cape buffalo are found in the national park. Additionally, the southern white rhino can also be found here. The falls section of the park includes a rainforest where trees including mahogany and ebony can be found. The Mosi-O-Tunya National Park is a good attraction if you wish to go sightseeing for wildlife.
Name:Mosi-O-Tunya National Park
Address:Livingstone, Zambia
8. Sunday Crafts Market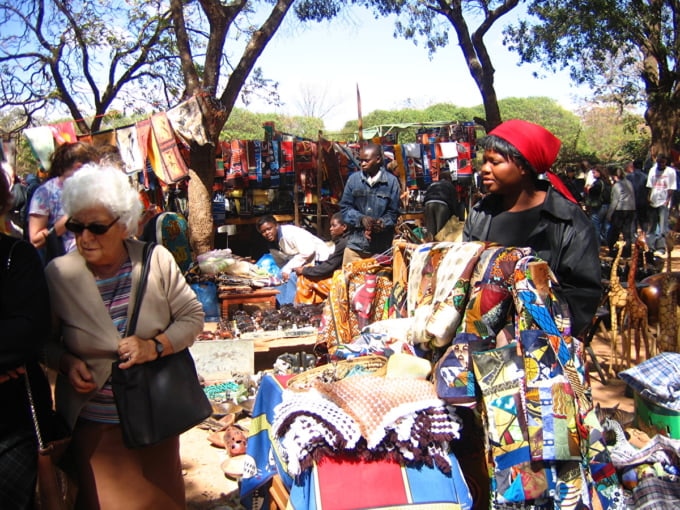 Situated in Lusaka, Zambia, Sunday Crafts Market is a fascinating open-air market which is great for shopping local handicrafts and items. There are a lot of articles depicting the rich African traditions which are sold here. The crafts market is perfect for those who wish to spend a good vacation at Zambia during the weekends. Bargaining for the items may also come in handy when visiting the place. Those who wish to go sightseeing can also witness how locals undergo trade and industry in Zambia. There are a lot of things to do here.
Name:Sunday Crafts Market
Address:Arcades Mall, Lusaka 10100, Zambia
9. Zambezi River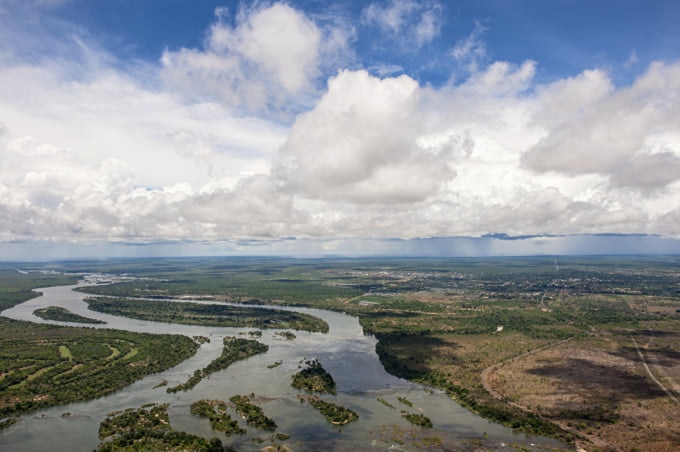 Photo by Jixin YU/shutterstock
The Zambezi River is the fourth longest river in Africa. The source of its water is from the Zambezi Source National Forest located in the North-Western Province in Zambia. Most noted for the Victoria Falls, Zambezi River also houses several other falls including Chavuma Falls between Angola and Zambia, and Ngonye Falls in Western Zambia. Zambezi River houses a variety of animal species from reptiles including crocodiles and lizards, to mammals like zebras and giraffes. Fish species are also housed in the river. These include endemic species such as cichlids, and tigerfish.
Name:Zambezi River
Address:Zambia
◎ Closing
The country of Zambia has much to offer when you wish to immerse yourself with wildlife. Furthermore, sightseeing in Zambia allows you to get to know the rich history of the country as manifested by its beautiful attractions. With a lot of attractions to go sightseeing, you will surely enjoy your stay in Zambia.