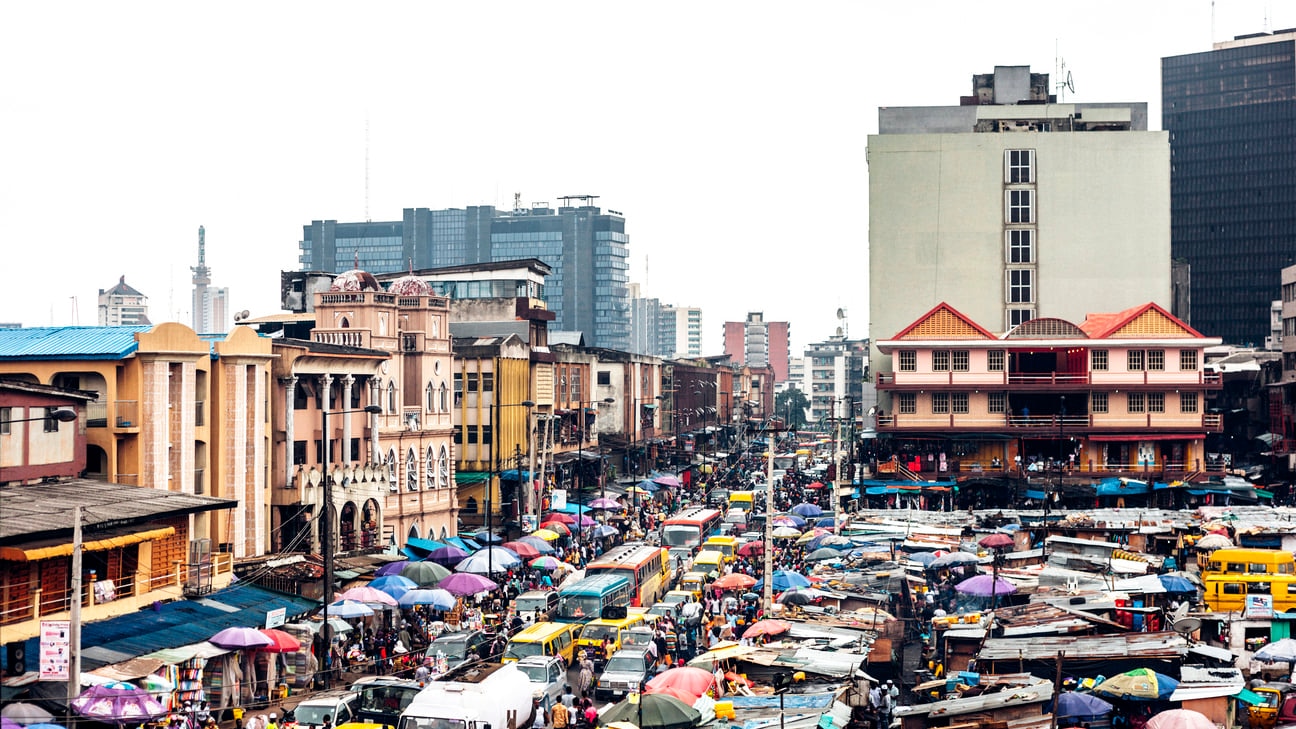 Nigeria:Africa's Powerhouse Country with a Burgeoning Modern City
table of contents
[x] close
Nigeria:Africa's Powerhouse Country with a Burgeoning Modern City
Nigeria is a country in West Africa. This is the most populous country in Africa and is frequently called "Giant of Africa". There are more than 500 ethnic groups in Nigeria. English is one of the official languages spoken in Nigeria. The climate is very diverse here and the temperature depends on the season. If you are planning to travel to Nigeria, be aware: you will need a visa if you are not considered a citizen of Economic Community of West African States (ECOWAS) and the means of transport that you can use is plane, train, bus and boat. There is so much to see in Nigeria. Below we introduce the most popular sights in Nigeria.
1. Nike Art Centre (Lagos)
Nike Art Centre is an amazing gallery in Lagos and is one of the largest galleries in West Africa. This is a tall building with four floors and includes approximately 8,000 different art works from different Nigerian artists. You will definitely admire this gallery, even if you are not fond of art at all. The gallery includes amazing pieces of art, such as paintings, sculptures, metal works, etc. Tourists are eager to visit here when they come to Nigeria and they say, this is something much more similar to a museum than a gallery.
Name:Nike Art Centre
Address:2 Elegushi Beach Road, 3rd Roundabout, Epe Expressway, Lekki Phase I, Lekki, NIGERIA.
Related Sites:http://www.nikeart.com/
2. Osun-Osogbo Sacred Grove (Osogbo)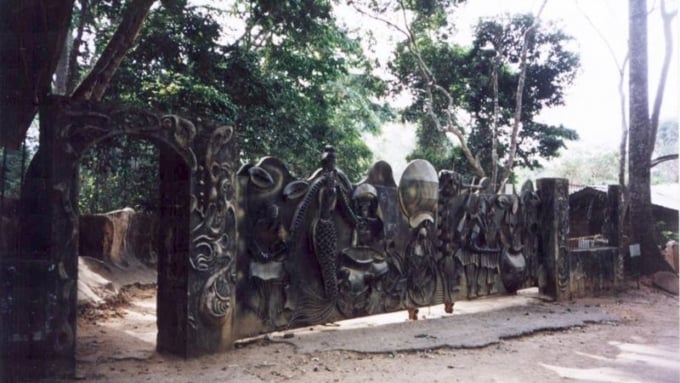 Photo by commons.wikimedia.org
Osun-Osogbo Sacred Grove is a forest situated on the Osun River bank, in Osogbo. This is one of the most important high forests in Nigeria. The art introduced in Osun-Osogbo Sacred Grove sacred grove is original and unique. It includes large varieties of sculptures and is an icon of identity. The popularity of this grove became especially higher after its restoration by series of famous artists. Osun-Osogbo Sacred Grove is also a natural pharmacy including more than 400 types of herbs and plants.
Name:Osun-Osogbo Sacred Grove
Address:Igbo Oro Road, Osogbo 230101, Nigeria
Related Sites:http://whc.unesco.org/en/list/1118
3. Kalakuta Republic Museum (Lagos)
Kalakuta Republic Museum is an amazing site of Nigeria, with an overall history. This was the home of a very artistic musician named Fela Anikulapo Kuti. Number of personal items and household things are still kept in this house. Kuti was not only a musician who express his talent in music, but also a wonderful advocate who expressed his concerns and his demands about the corruption in Nigeria. Entering the museum, you will feel the whole story and the atmosphere of the house.
Name:Kalakuta Republic Museum
Address:8 Gbemisola Street, Lagos 550104, Nigeria
4. Freedom Park Lagos (Lagos)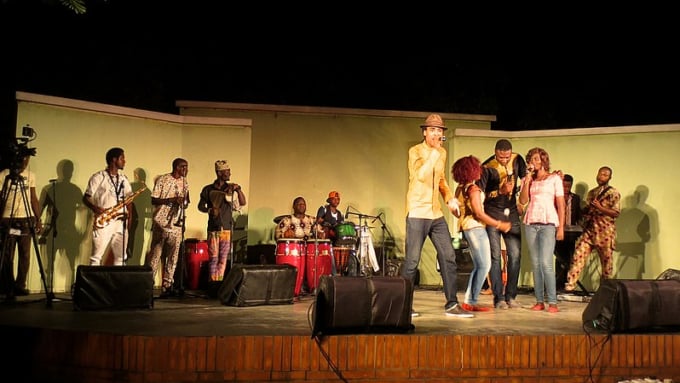 Photo by commons.wikimedia.org
Freedom Park Lagos is a lovely place which is historic and romantic at the same time. Visiting this place will undoubtedly be fun, affordable and unforgettable. Freedom Park Lagos has amazing scenery which you can enjoy during your trip. In the park you will feel how the life in Nigeria was in the past. You will travel through its history and get introduced to the life which is still to come in future.
Name:Freedom Park Lagos
Address:Old Prison Ground Broad Street, Лагос 550104, Nigeria
Related Sites:https://www.freedomparklagos.com/
5. Olumo Rock (Abeokuta)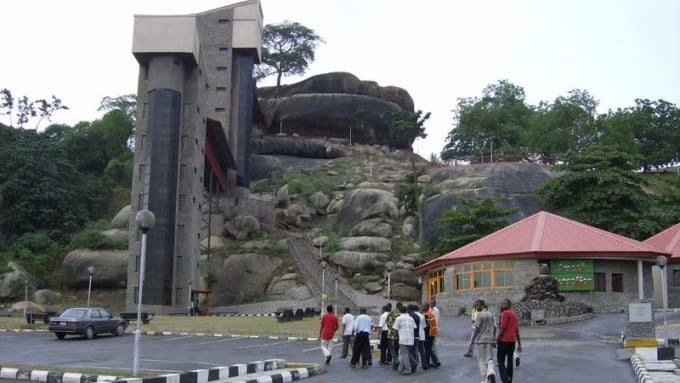 Photo by commons.wikimedia.org
Olumo Rock is one of the most famous tourist attractions in Nigeria. In the 19th century Olumo Rock served as a fortress. Today tourists can enjoy seeing this complex by climbing on top of it. This can be done by using the elevator, the stairs or the ladder in Olumo Rock. The latter will give you a lot of fun and unforgettable experiences. Thus, if you plan to have a trip to Nigeria, the historic visit Oluma Rock is worth to be included in your where-to-go list.
Name:Olumo Rock
Address:Off Ijemo road, Abeokuta 110101, Nigeria
Related Sites:http://www.olumorock.com/
6. Lekki Conservation Centre (Lagos)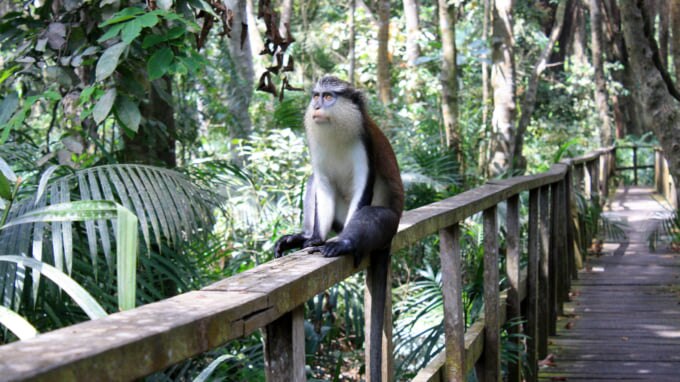 Lekki Conservation Centre, which dates back to 1990s, is a relaxation center and is one of the best parks in Nigera, for those who prefer to have their rest in urban areas. This tourist attraction has special protection, restoration and preservation on historic, nature conservation and cultural icons in Nigeria. Moreover, Lekki Conservation Centre is located in Lagos state and is the only protected park there.
Name:Lekki Conservation Centre
Address:KM 19, Lekki-Epe Expressway, Lagos 550104, Nigeria
Related Sites:http://www.ncfnigeria.org/
7. Abuja National Mosque (Abuja)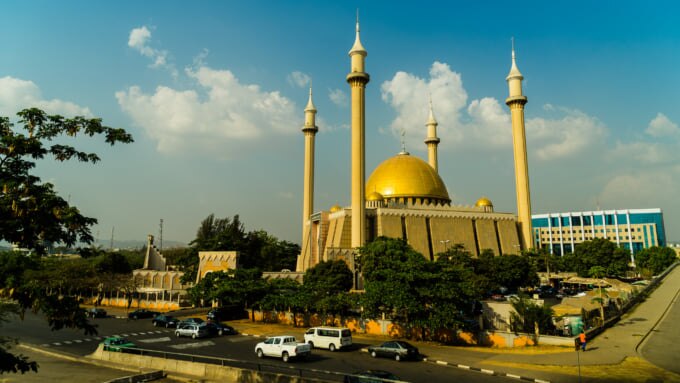 Abuja National Mosque, also known as Nigeria National Mosque, is situated in the capital of Nigeria, in Abuja. It was built in the 20th century. As you know, Nigeria is a country with Muslim population, but this Mosque is open not only to Muslims, who come to worship, but also to non-Muslim people. The complex is able to host approximately 500 people/tourists inside its walls. The hospitality in Abuja National Mosque is impressive and the atmosphere is very peaceful.
Name:Abuja National Mosque
Address:Independence Avenue | Across from the National Christian Centre, Abuja 905102, Nigeria
Related Sites:http://www.nscia.com.ng/
8. Jabi Lake Mall (Abuja)
Jabi Lake Mall is a large shopping mall, situated in Abuja. The construction of this mall cost about 100 million dollars. The location is very safe and there is a lot to see. Before entering the mall, be sure that you have a shopping list, a card or money for your shopping and a camera, for taking photos of the most amazing and worth-capturing scenes there. The mall overlooks a beautiful lake, and its name comes from that lake.
Name:Jabi Lake Mall
Address:Bala Sokoto Way, Jabi, Abuja, Nigeria
Related Sites:http://www.jabilakemall.com/
9. Agodi Gardens (Ibadan)
Agodi Gardens, also known as Agodi Botanical Gardens, are included in top ten best places to visit in Nigeria. They are a very famous tourist attraction, situated in Ibadan. Agodi Gardens are a perfect place for having a good rest, both for children and adults. You can enjoy your time just walking there near the exotic trees and feeling the cool breeze, while children can have their time in the swimming pool or in other facilities located in the garden.
Name:Agodi Gardens
Address:Secretariat Rd, Mokola Hill, Ibadan, Nigeria
Related Sites:http://www.agodigardens.com/
10. The Cathedral Church of Christ (Lagos)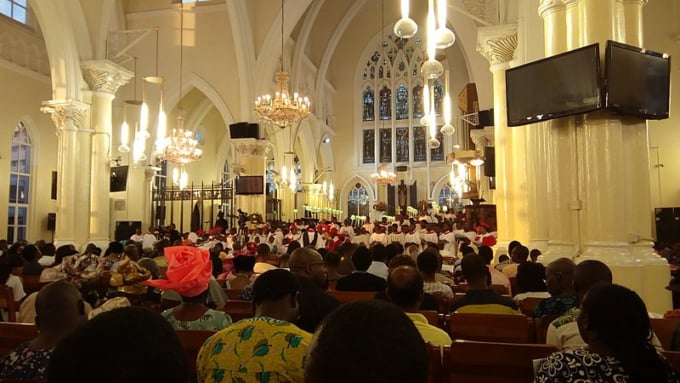 Photo by commons.wikimedia.org
The Cathedral Church of Christ is a historic site located in Lagos. Nowadays The Cathedral Church of Christ is the seat of the bishop in Lagos. You will definitely like the inner design of this church: the glass windows, marble floors and the organ. If you visit there on Sundays, you will meet hundreds of people with traditional Nigerian clothing and with clothes of European style, as well. The Cathedral Church of Christ is the oldest Anglican church preserved in Nigeria.
Name:The Cathedral Church of Christ
Address:29 Marina St., Lagos 101231, Nigeria
Related Sites:https://www.thecathedrallagos.org/
◎ Closing
As you see, Nigeria is a country worth visiting. Numbers of historical, romantic, cultural and religious sights are combined together in this country. Nigeria is a country which you will undoubtedly leave with great emotions and experiences. The top ten rated places, mentioned above, will make your journey to Nigeria much more amazing and satisfying. Plan your coming tour to Nigeria, and be sure, that the reality will exceed your expectations.