2023/10/21
Miami(MIA)

2023/11/11
Georgetown (Guyana)
(Updated: May, 31, 2023 10:10)
Guyana Travel Tips and Information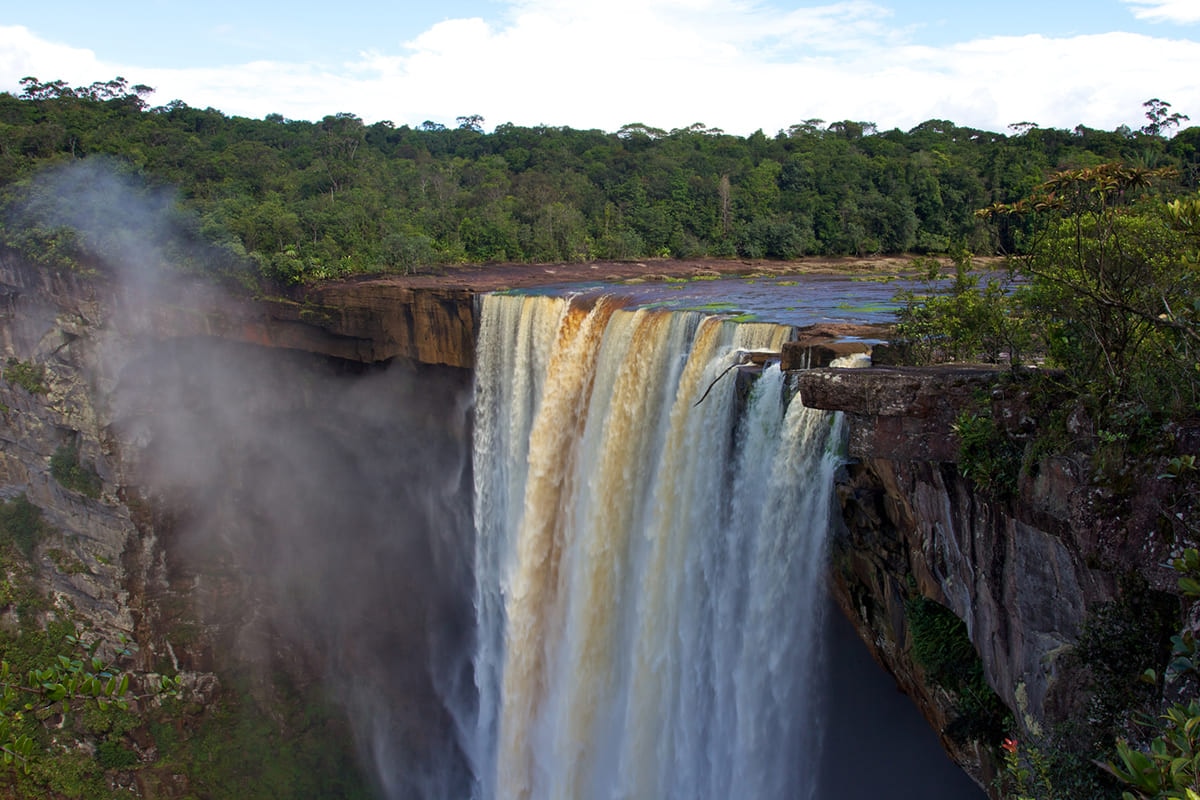 Official Name
Co-operative Republic of Guyana
Population
773,303
Capital
Georgetown
Country Code
GY
Language
English
Country Code (international calls)
592
View Flight Information from Guyana
The flight time to Guyana is approximately 5~8 hours. Check the climate, currency, religion, manners, other information of Guyana below. Wishing you pleasant travels to Guyana.
Guyana is located in the northern part of the South American mainland. It is bordered by Suriname and Venezuela, as well as Brazil and the Atlantic Ocean.
Compare Airfares for Flights to Guyana
Miami (Miami International Airport)
Visa and Immigration Procedures to Guyana
All visitors to Guyana are required to have a visa for entering the country. If the passengers are not able to obtain the visa from one of Guyana's embassies, visas can be issued upon arrival at Guyana. A letter of invitation, a return ticket, ticket confirmation or an onward ticket needs to be presented in order to receive a 30-day visa.
Things/Items Allowed into Guyana
Visitors aged 18 years and older are able to bring without customs duty 227 grams of tobacco products, 758 milliliters of wine and 758 milliliters of spirits, 250 milliliters of perfume and personal items where the total duty does not exceed USD 100.
Things/Items Forbidden out of Guyana
・No Information Available
Things/Items Forbidden into Guyana
・No Information Available
Voice of Travelers to Guyana
Beautiful Beaches in Guyana
A long time ago I had seen a documentary about Guyana and that was when I decided I wanted to visit. I wanted to find a cheap direct flight and found one for JFK to Guyana for only USD 200! How lucky! I bought a return ticket right away. Guyana has wonderful beaches and I fell in love with them. It is a very romantic place to spend a vacation. I am back now, but I am already browsing ticket portal sites like skyticket for a cheap ticket to return there soon.
My delayed flight to Guyana
My parents live in Guyana, so I try to visit them anytime I find a reasonable flight ticket. I found one in April which was perfect for my father's birthday, but I had to re-book the ticket because of the bad storms in Guyana. Eventually, I flew out and made it for my father's birthday. While there I also visited the Promenade Gardens since I had never been there despite living most of my life in Guyana. There was no ticket entrance fee and I could walk around all day. For someone like me who has moved to a city with very little green, walking through the gardens was very nice and calming. Highly recommended for budget travelers that love gardens!
Guyana Travelers' Frequently Asked Questions
Q. Is it possible to enter Guyana on land from the neighboring countries?
A. It is possible to travel to Guyana from Suriname as there is a mini-bus service with a reasonably priced ticket from Paramaribo to Georgetown. There is no road connection between Guyana and Venezuela, so the only possibility is to book a ticket with one of the local airlines. When flying, do not forget that you need to possess a return flight ticket in order to enter Guyana.
Q. When is the best time to book an air ticket to Guyana?
A. September to November and late-January to April are the busiest seasons for travel. This season is considered to be the dry season; hot but less precipitation. Land transportation will be easier in this season. The rain season from May to August and mid-November to mid-January are popular for boat travel.
Q. Is Guyana safe?
A. While there is increased security in the city, it highly depends on the area you are visiting. It is best to refer to the website of the Government of Guyana http://gina.gov.gy/ or your country's embassy's website in Guyana for the latest travel news, before booking your ticket.
Guyana - Direct Flights to Major Airports
Airports handling direct flights toCheddi Jagan International Airport・John F. Kennedy International Airport ・Miami International Airport ・Tocumen International Airport
Flight Routes to Guyana
There are direct flights to Guyana's Cheddi Jagan International Airport from both the countries of South America as well as direct flights from the U.S. via New York and Miami. The Cheddi Jagan International Airport is the national airport of Guyana and is located on the bank of the Demerera River.