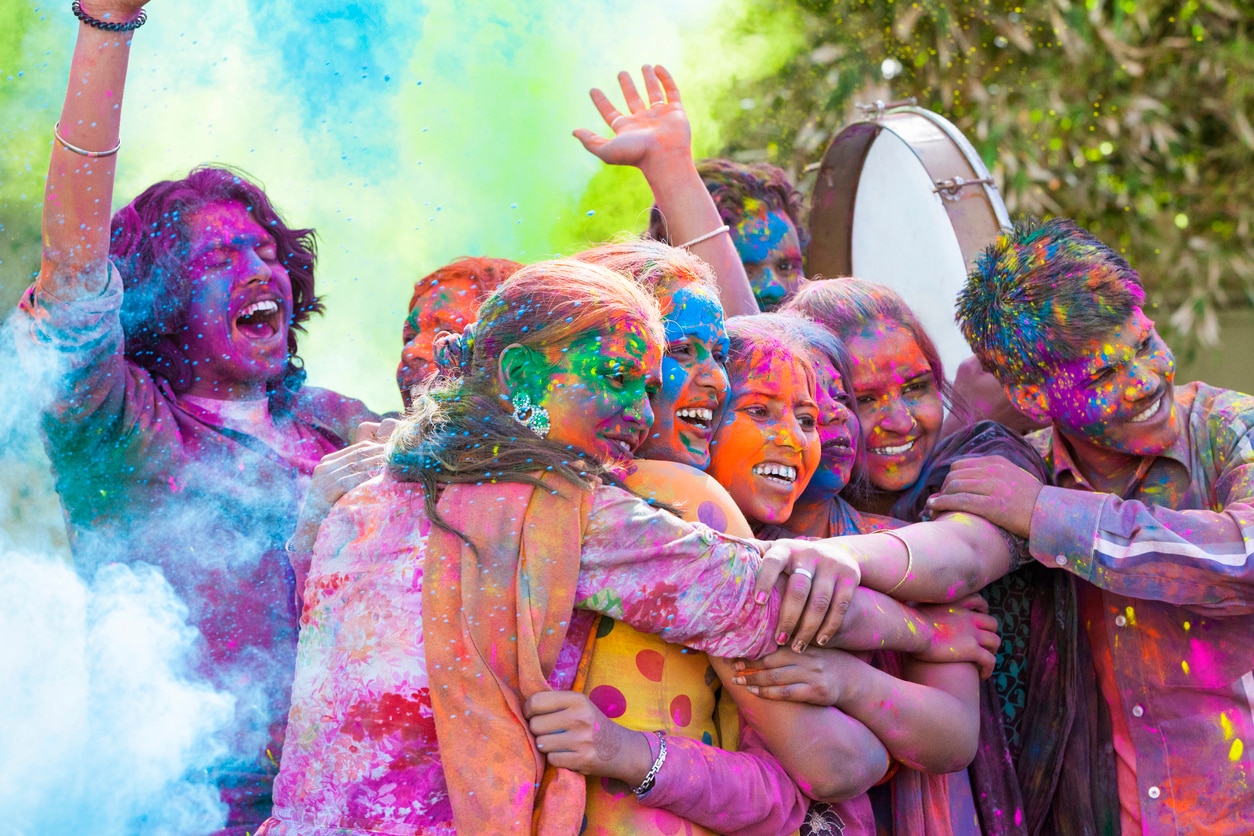 The Incredible Cultural Festivals in Asia You Have to See in Your Lifetime
Asia is full of distinct cultures each with their own amazing unique celebrations and festivals, often the perfect insight into local traditions and the people's way of life. Taking part and witnessing the festivals found around the continent is highly recommend and is a great way to spend some time outside of just visiting tourist attractions. Here are some of the more unique and incredible festivals that take place around the year throughout Asia.
table of contents
[x] close
The Incredible Cultural Festivals in Asia You Have to See in Your Lifetime
Boryeong Mud Festival (South Korea)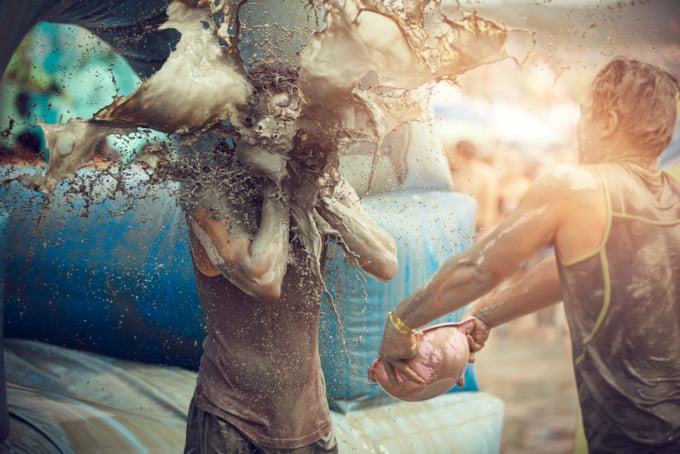 Photo by yochika photographer/Shutterstock
One of the more unique offerings of events to take part around Asia, for two weeks in July the Korean coastal city of Boryeong puts on a range of mud-related activities for locals and visitors to get their hands dirty. From mud wrestling and mud massages to some good old fashioned mud bathing, you're guaranteed to end up looking dirtier than a coal miner by the end of the day.
When? Usually the first two weeks of July.
Where? The city of Boryeong on the western coast of South Korea.
Songkran (Thailand)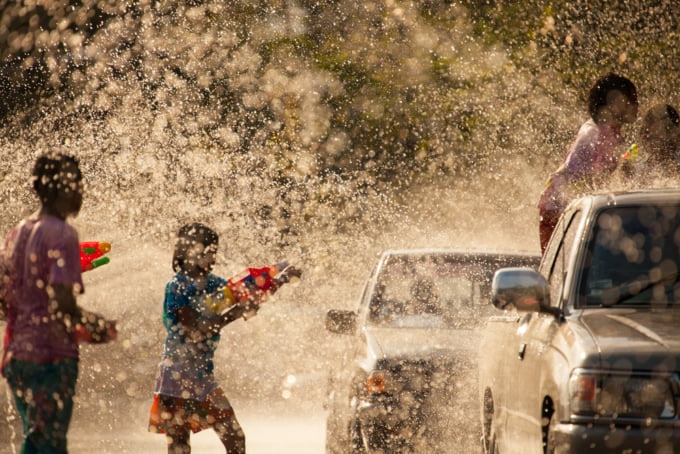 Photo by Chakarin Wattanamongkol/Shutterstock
The perfect chaser after visiting the mud festival (if only the dates were lined up better), for the Thai festival of Songkran residents and tourists across Thailand head to the streets to soak each other in water. Celebrated for a few days from the 13th of April each year to mark the start of the Thai New Year, the festival features various traditional activities, but none more famous and popular as the water fights. A perfect antidote to the hot, humid weather in the country, the act of splashing water on each other is meant to wash away bad luck from the previous year.
When? 13th-15th April each year.
Where? All over Thailand but the biggest celebrations are found in the capital of Bangkok and the northern city of Chiang Mai.
Aomori Nebuta Festival (Japan)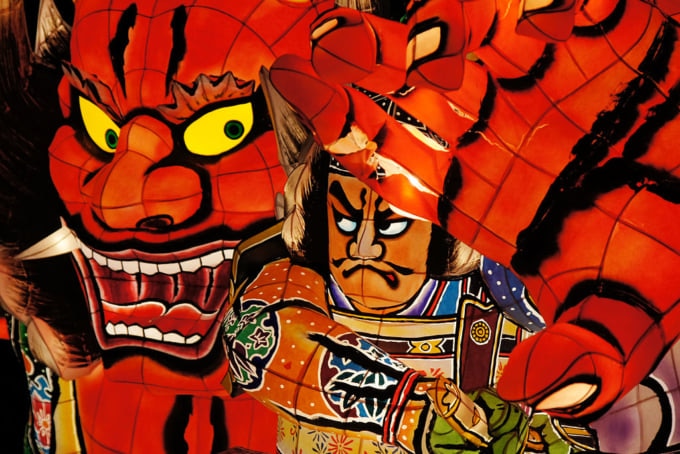 Photo by 663highland/Wikipedia
Japan is known for its summers packed full of local festivals or 'matsuri', some of them on the wacky side and some of them full of splendor, but none more eye-catching than the Aomori Nebuta Festival. In the far northern prefecture of Aomori, this festival usually consists of over 20 incredibly vivid floats made from traditional 'washi' paper and lit up with lanterns to display their beautiful bright colors. The decorations are stunning and photos really don't do it justice compared to the splendor and incredible atmosphere while actually being there. Even better anyone can participate, as long as you don the traditional outfit which can be easily rented in the city.
When? Usually the first week of August.
Where? In Japan's northern city of Aomori, on the streets adjacent to the main train station.
Harbin Ice Festival (China)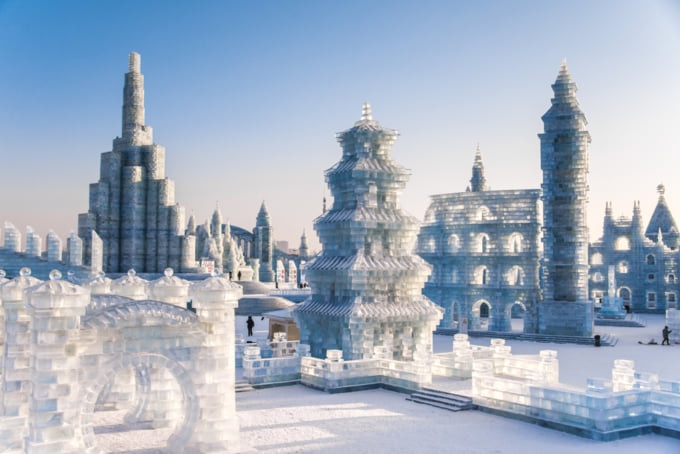 Photo by kikujungboy/Shutterstock
Like a city built entirely of ice and snow, every year for around a month in January this jaw-dropping spectacle is created in Harbin with countless statues, famous structures and characters from around the world. As the world's biggest festival of its kind, the scale of the park is incredible and looks even more impressive at night when it's all lit up.
When? Start of January to late February.
Where? China's far northern city of Harbin in Heilongjiang Province.
Holi Festival (India)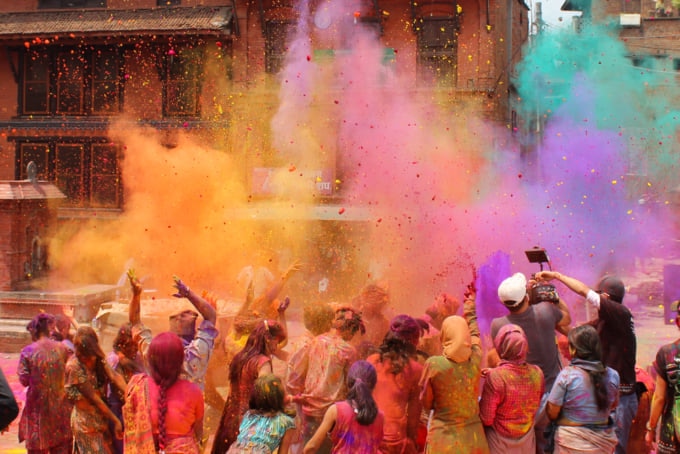 Photo by Kristin F. Ruhs/Shutterstock
Also known as the Festival of Colors, Holi is a Hindu festival originating in India but celebrated in Indian communities around the world. The festival unites everyone in each city across India, as no matter the status all will take part in this free-for-all color fest. The atmosphere is incredible as groups wander around the city playing instruments and throwing colorful powders at everyone they come across.
When? Depends on the Hindu calendar but usually around the middle of March.
Where? All over India especially in cities like Mumbai and Delhi, along with cities across the world with a significant Hindu population.
Chingay (Singapore)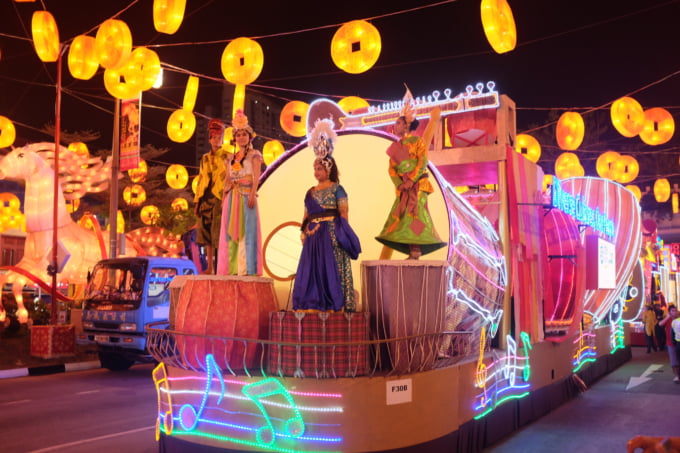 While cities in China and Taiwan tend to empty out as everyone returns to their families during Chinese New Year, Singapore is a hive of activity. One of the biggest events is the Chingay Parade, originally to celebrate the birthdays of Chinese deities, the parade has grown to include various ethnic communities in the city. Now people from around the world showcase their floats and traditional performances for these two days each year.

When? Chinese New Year (dates vary each year but usually during February or March).
Where? Singapore and some places in Malaysia.
San Pedro Cutud Lenten Rites (The Philippines)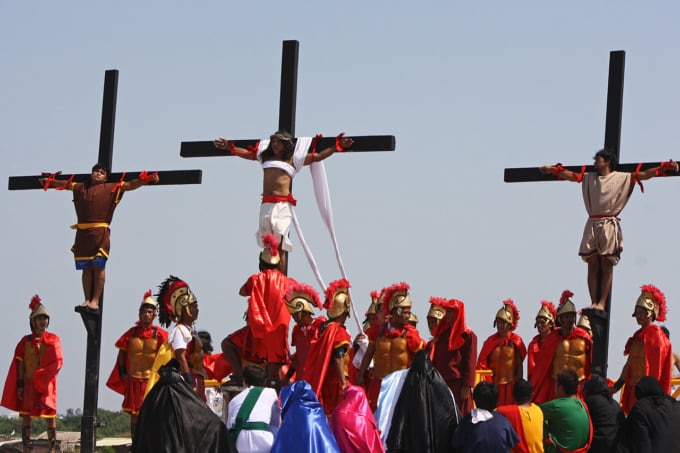 Photo by istolethetv/Wikipedia
Not for the squeamish, the Lenten Rites are a vivid and fairly brutal reenactment of the Passion of Christ and his death. Every year on Good Friday, a few willing penitents are taken to a rice field outside of San Fernando and nailed to a cross until they feel they have been cleansed of sin. Other sinners can be seen flagellate themselves, with bright red wounds on their back.
When? Good Friday (the Friday before Easter, sometime during March or April).
Where? San Fernando, the Philippines.
Conclusion
Next time you plan a visit to a country within Asia, make sure to check if it coincides with any of the extraordinary festivals that take place throughout the year. Even if you've visited the country before, seeing and taking part in these events can be one of the most memorable experiences available to visitors.