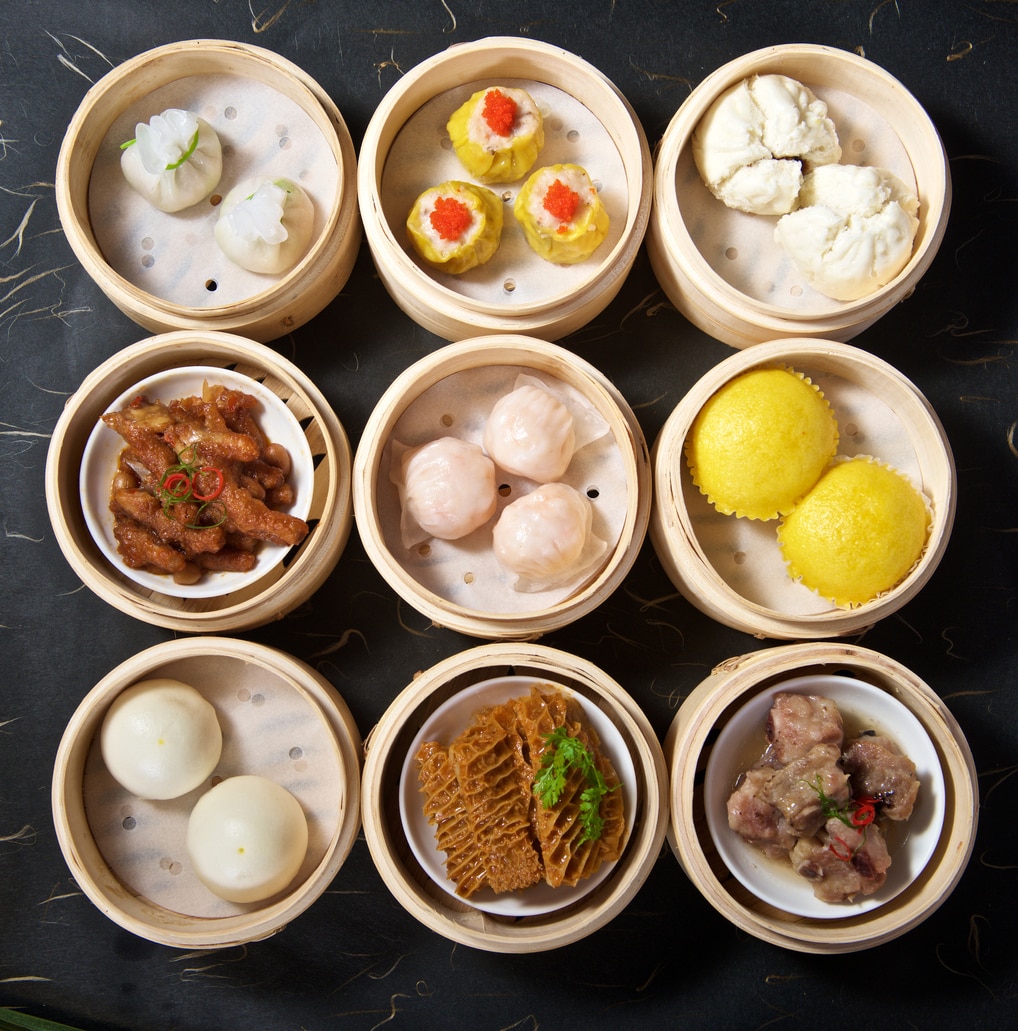 The Dim Sum Dishes You Need to Order When in Hong Kong
Hong Kong is a food lover's paradise, with a number of mouthwatering street markets, age-old stores that have handed down their delicious recipes to each generation, along with a well-established modern dining scene and sensational worldwide restaurants. One thing you cannot miss out on eating when visiting Hong Kong, is dim sum. An Asian tapas assortment, dim sum features a range of small dishes to be shared between everyone while sipping tea. Usually eaten in the late morning or afternoon, dim sum is a food experience you just have to try out while in Hong Kong and here are some dishes you can't go wrong with.
table of contents
[x] close
The Dim Sum Dishes You Need to Order When in Hong Kong
BBQ Pork Buns (叉燒包)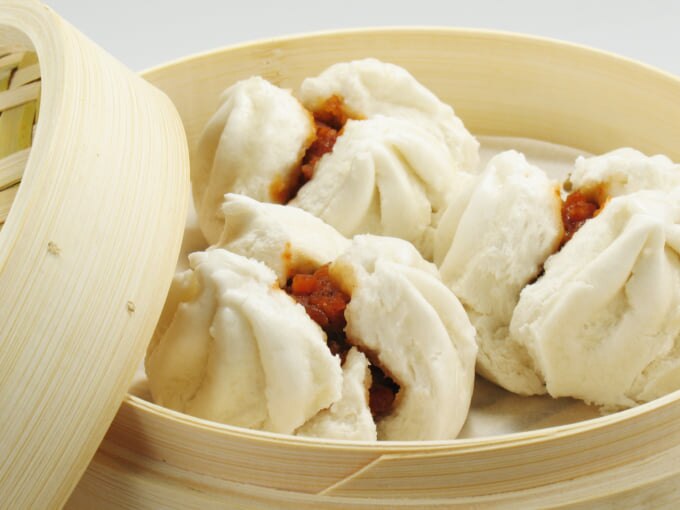 Photo by Andrea Skjold Mink/Shutterstock
A crowd-pleasing favorite, no visit to Hong Kong is complete without trying the BBQ pork buns or char siu buns which are found at almost every established eatery in the city. The most common variant is the steamed version, a fluffy bun stuffed with the delicious roasted pork and its sauce. Be sure to also try the baked char siu ones, the crispy outside texture adds a whole other level of greatness. It's one of the most famous dishes at the Michelin-star eatery Tim Ho Wan.
Har Gow (蝦餃)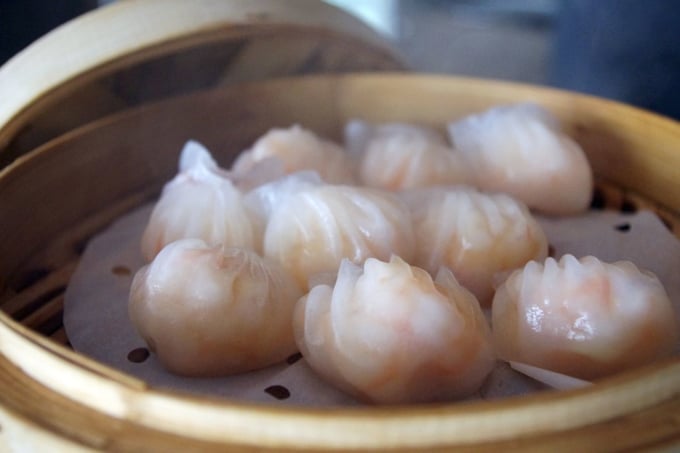 For anyone who is a lover of shrimp, and let's face it that's a large majority, har gow reigns supreme. Such a simple dish, just shrimp in a dumpling wrapper, however in spite of its few ingredients har gow is difficult to really perfect. As one of the forefront dishes of dim sum, a restaurant is often judged on their mastery of har gow and it's easy to tell those who do it well, the shrimp is perfectly juicy and the wrapper thin yet sturdy.
Lo Bak Go (蘿蔔糕)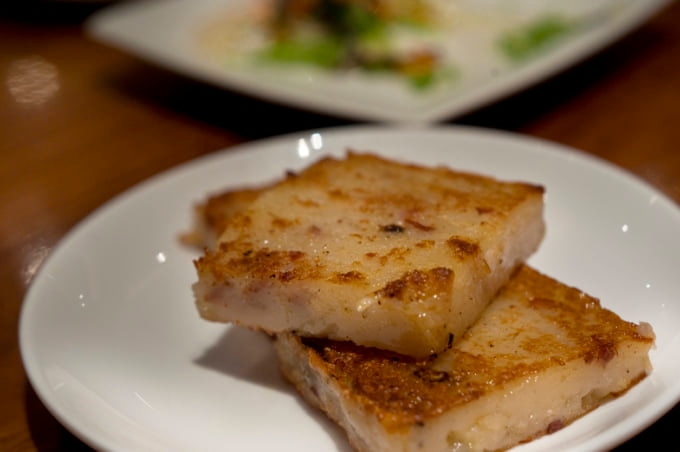 Cantonese comfort food at its best, it doesn't get much better than pan-fried turnip cake. While the bland vegetable might not exactly inspire culinary confidence, the turnip is mixed with a variety of flavorful items such as Chinese sausage, shrimp and mushrooms. The combination of the soft, flavorful inside with a beautifully crispy outside makes for a delicious savory treat that pairs perfectly with the sauce it's usually served with.
Chicken Feet (雞腳)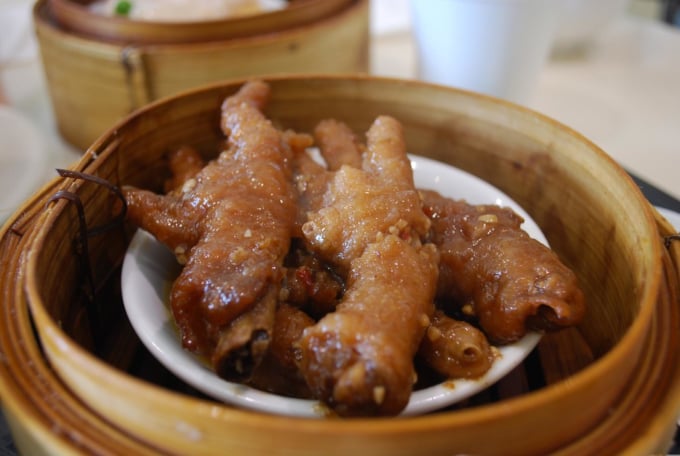 Bear with us here, while it might look slightly unappetizing, these marinated chicken feet are packed full of flavor. There's actually little meat in them, it's mostly just skin and bone, but the combination of juicy skin and a mouthwatering sauce together is what it's all about. Just look past your preconceptions and give a try, you'll thank us later and wonder what all the fuss was about.
Har Cheung (蝦腸)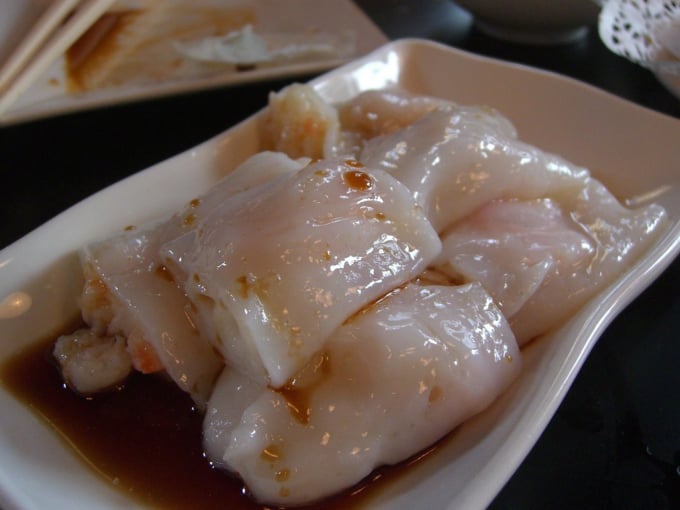 There's a number of different cheung common in Cantonese cuisine, one of our favorites however are those with shrimp. Cheung is a kind of flat rice noodle roll which is usually stuffed with either char siu, beef or shrimp and then drizzled with a seasoned soy sauce. Even better, some restaurants will add in some youtiao (a kind of crispy Chinese fried bread) to the shrimp. These are more of a modern creation, a combination of the more traditional shrimp version with the addition of the youtiao to add a delicious layer of crispiness.
Egg Tart (蛋塔)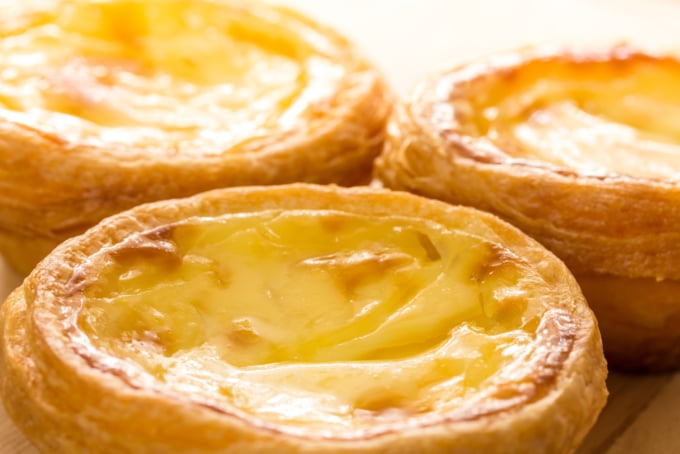 Photo by Shutter_M/Shutterstock
The meal isn't finished until you've topped it off with an egg tart or dan tat to soak up the rest of your tea. These delectable sweet treats are found all over the streets of Hong Kong, a combination of buttery, flaky pastry and a creamy, silky egg custard inside.
Conclusion
Before visiting a reputable dim sum establishment make sure to check what their specialty is, while you can ask one of the staff while there, don't expect them to give you much of an answer. Hong Kong's traditional dim sum eateries are well known for their explicit lack of service, but that's all just part of the experience.