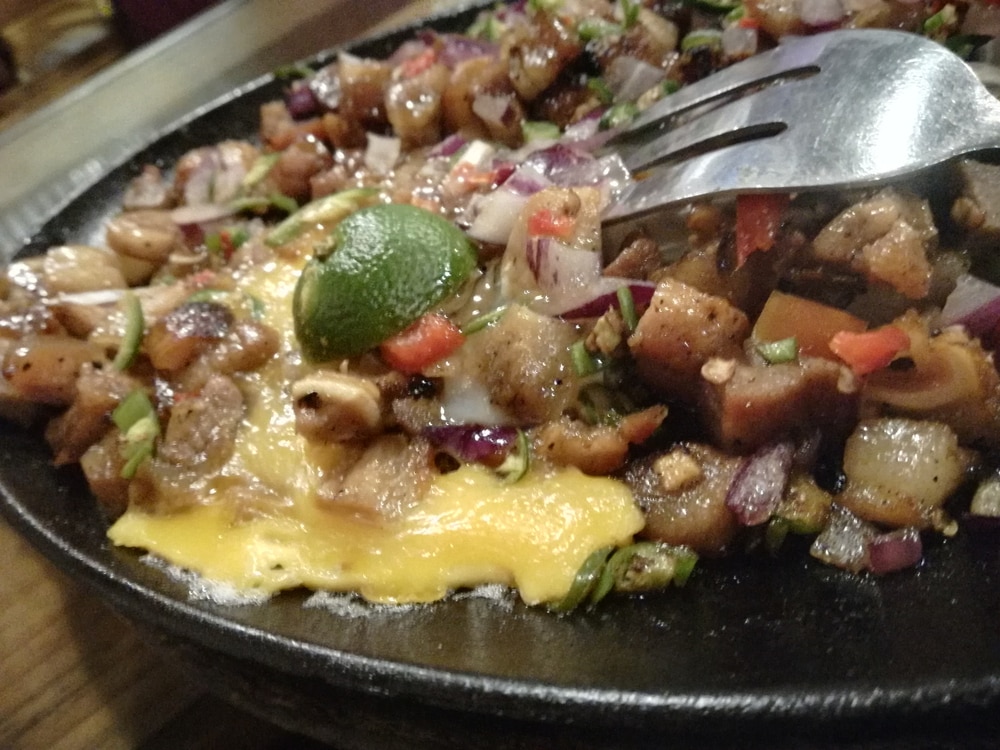 10 Delicious Filipino Dishes to Try While Visiting the Philippines
The Philippines has so much more than just its breathtaking beaches and inspiring culture. The country is home to some of the most mouthwatering dishes in the world. Filipino cuisine has been tagged as 'the next big thing' in the culinary world, and for good reason - the best Filipino delicacies can often sweep you off your feet. On your next trip to the Philippines, do not miss these 10 delicious, must-try Filipino dishes.
table of contents
[x] close
Lechon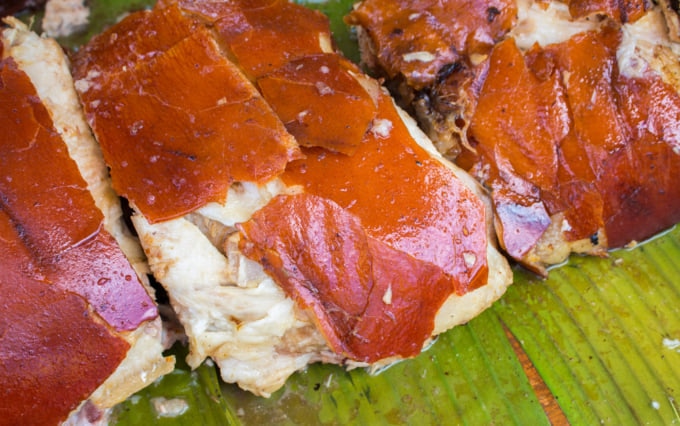 In a country where celebrations are huge, the lechon baboy - also known as whole roasted pig - is the star.

From sight, to smell, to taste, lechon is a winner in all aspects. On the outside, you get crispy, crunchy pig skin bursting with flavor. On the inside is juicy and tender meat flavored with lemon, lemongrass, ginger, and salt. The lechon is cooked in an outdoor makeshift oven, and it isn't served until it's cooked to perfection. The combination of the pig's crispy skin and juicy meat will leave you wanting more and more.

Sisig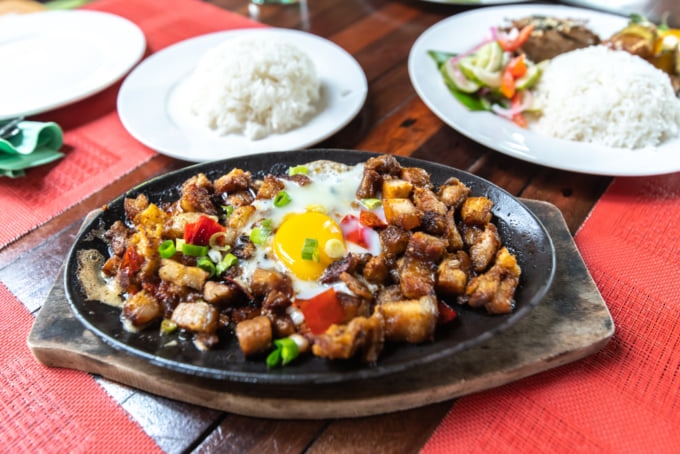 Photo by Kim David/Shutterstock
Another pork dish, sisig is an iconic delicacy from Pampanga in the Philippines. It's a little exotic, but in a good way. This famous 'pulutan' (food that goes well with beer) is made up of chopped pig's face, chicken liver and mayonnaise, often served on a sizzling hot plate. Some sisig recipes throw in bits of pig's brain to make the dish even creamier. Delicious.
Adobo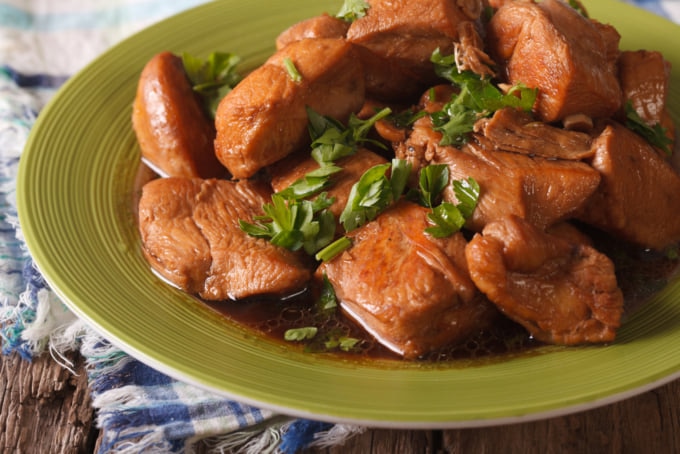 Adobo is one of the most popular Filipino dishes that both locals and tourists tend to love. This dish - made up of marinated chicken or pork - is cooked with soy sauce, vinegar and sometimes, pineapple. The sweet, tangy, spicy sauce of adobo goes perfectly with a bed of fluffy rice to soak up the delicious juices. Laurel leaves are also usually thrown in to give this no-fuss Filipino food its famous aroma.
Pancit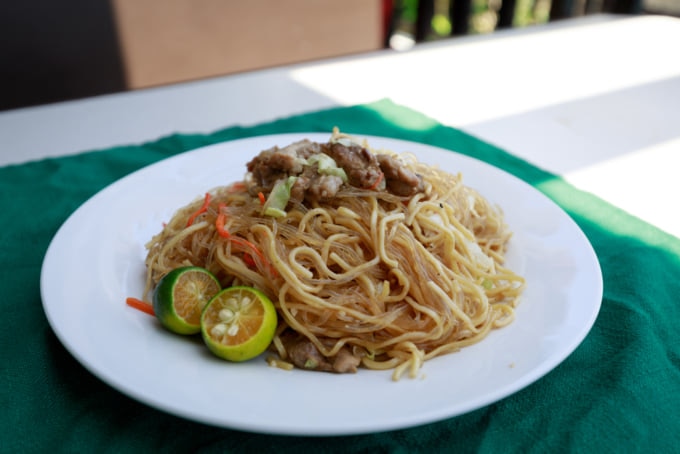 Photo by ARTYOORAN/Shutterstock
A dish heavily influenced by the Chinese settlers in the country, pancit is a savory noodle dish complemented by chicken or pork meat and heaps of vegetables. There are three types of pancit: pancit canton with its thick noodles; pancit sotanghon with thin vermicelli noodles; and bam-i, a combination of the first two. Season with calamansi sauce for an extra kick of flavor.
Kare Kare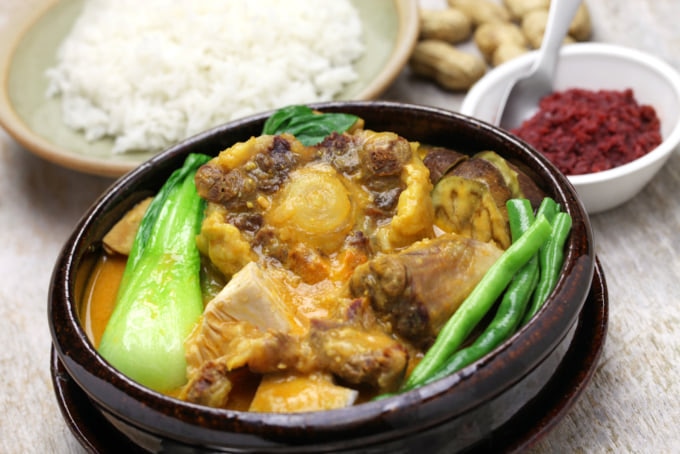 Kare-kare is a thick beef stew made from vegetables, peanut sauce, and oxtail. The sauce is often thick - almost paste like - and rich in savory and sweet flavors. Bagoong (shrimp paste) is always served with kare-kare to give the dish deeper flavors. Try ordering kare kare with lechon kawali - with this delicious combination, you won't want to stop eating.
Sinigang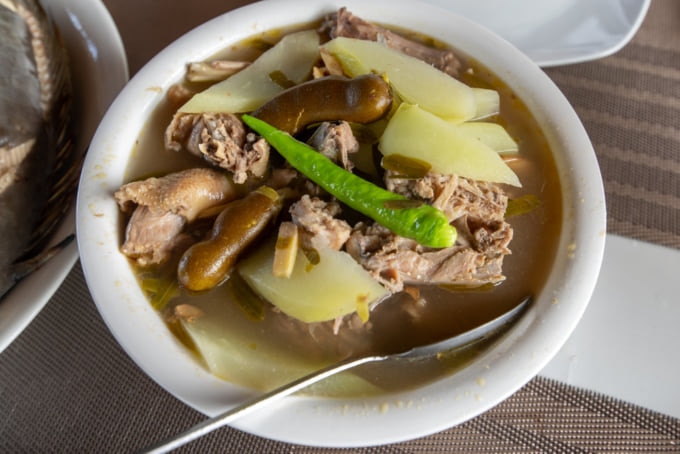 Photo by Kim David/Shutterstock
Sinigang - also known as sour meat stew - is one of the most famous comfort foods in the Philippines. This dish is a delicious mix of pork meat and vegetables like eggplants, okra and string beans. A kick of sourness is added with a portion of sampalok - also known as tamarind. Tomatoes, kalamansi, and guava are sometimes added to the dish to take that comforting, sour flavor to the next level.
Inasal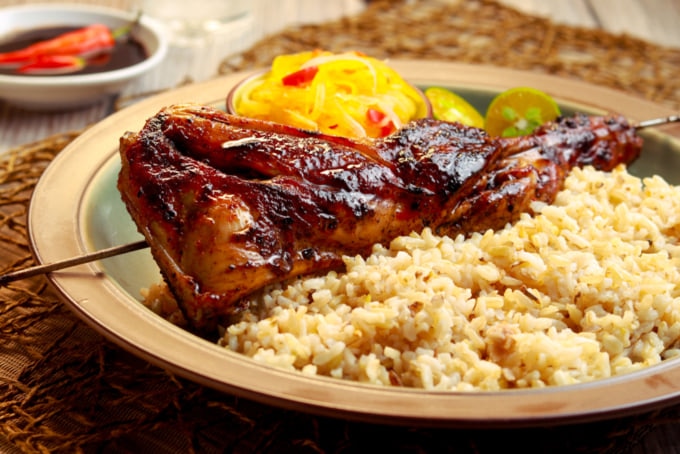 Photo by Create Hot Look/Shutterstock
A Filipino take on barbecue, pork and chicken inasal are street food delicacies that you'll see people lining up for all across the country. Pork and chicken meat are marinated in soy sauce, oyster sauce, ketchup and spices before being skewered on bamboo sticks and grilled slowly. Usually a cheap treat in the Philippines, this dish is a great choice if you're looking for delicious local eats that are affordable.
Lumpia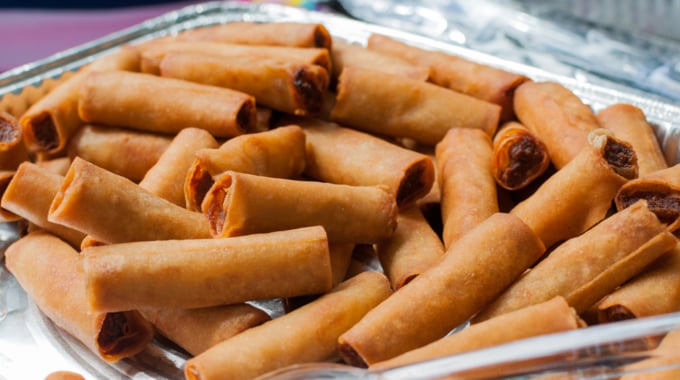 Photo by AW New York/Shutterstock
Lumpia - known popularly as spring rolls - are crunchy rolls with either meat or vegetable fillings. Each piece is deep fried to perfection. Best enjoyed with ketchup or sweet chili sauce.
Bicol Express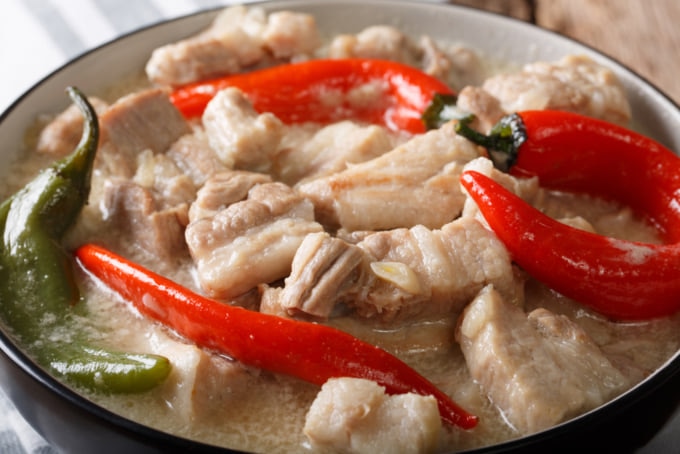 Photo by AS Food studio/Shutterstock
Sweet, creamy and spicy, bicol express is one of the top dishes you shouldn't miss out on during your trip to the Philippines. This dish - originally from the Bicol region - is made up of stir-fried pork, chilies, shrimp paste and coconut milk. Sip in some creamy sauce before taking the first bite - the creamy, spicy goodness is addicting.
Halo Halo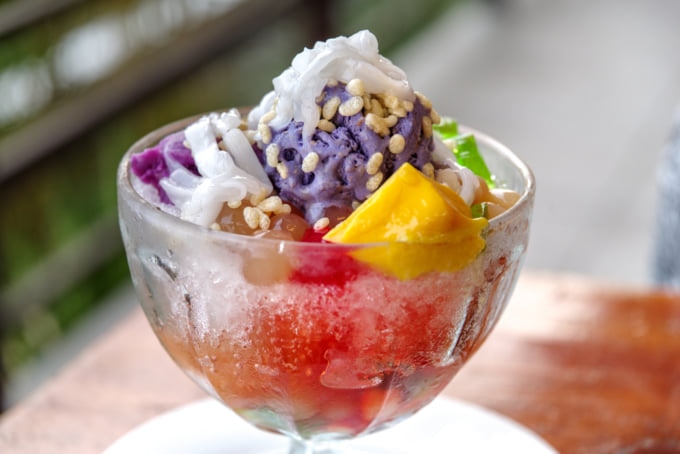 Photo by Kim David/Shutterstock
Halo-halo in local translation means "mix, mix." Mixing all the ingredients in a halo-halo is the best way to enjoy this iconic Filipino dessert. This sweet treat features shaved ice, gelatin, coconut meat, sweet beans, jackfruit slices, ube yam, evaporated milk and is topped with ice cream. The ingredients may sound a lot, but they result to a heavenly concoction once they're mixed.
Conclusion
Each of the 17 regions in the Philippines has a famous local dish to offer. Safe to say, you'll never run out of different treats to enjoy while on your trip. The gastronomic scene in the country is one you shouldn't miss. As you create your itinerary, include food stops and indulge in these top 10 most yummy dishes in the Philippines. We assure you, you'll never regret it.