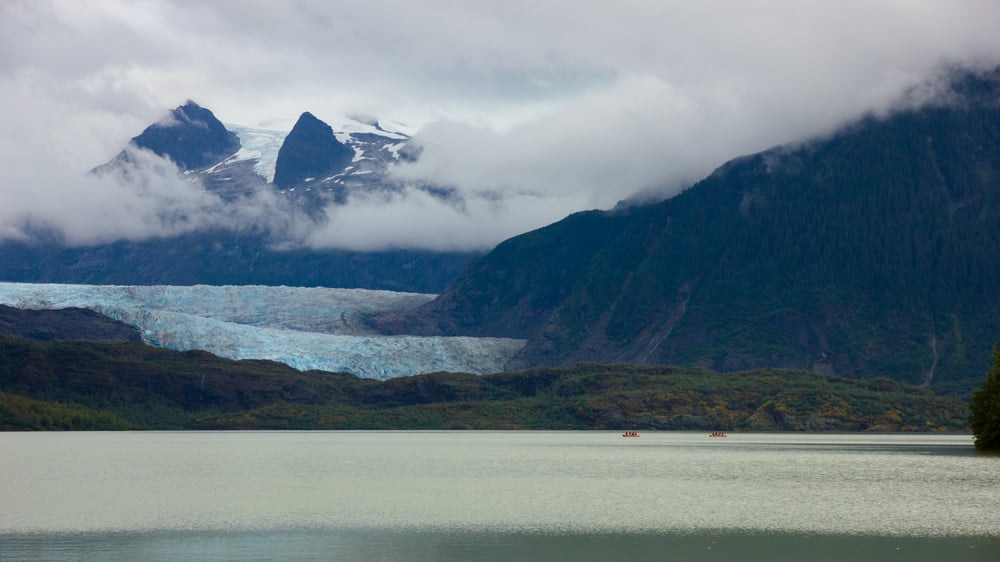 Photo by David Xia/shutterstock
Gustavus(Alaska):The Land of Glacial Seas which Was once a Strawberry Point lying on the Out Wash Plain
Gustavus a second class city in Hanan Angoon census area in the US. It is famous for its single beach complex hence giving it recognition all over.Gustavus is recommended by many as a place to rejuvenate and enjoy yourself.Travelling to Gustavus will have you exposed to vast tourist sites and a sea world of adventures, below are among the sightseeing sites making waves in this Alaskan paradise.

table of contents
[x] close
Gustavus(Alaska):The Land of Glacial Seas which Was once a Strawberry Point lying on the Out Wash Plain
1. Glacier Bay Sea Kayaks
Glacier Bay is famous for its fascinating geology with a large multitude of wildlife and breathtaking sightseeing sites such as the gorgeous tidewater glaciers and its soaring mountains.Glacier Bay is strategically situated in Yukon inside Glacier Bay National park since it allows easy access to both air and water transport activities.The place is full of adventure and is known for water sporting among other outdoor activities.Many of the services are rendered by the guides, you could indulge in a full day trip which includes a relaxed lunch and a short educational nature walk.July is the ideal time of the year to visit the Glacier bay kayaks since the climate is at its best.
Name:Glacier Bay Sea Kayaks
Address:2 Parker Dr, Gustavus, AK
Related Site:https://www.glacierbayseakayaks.com
2. Cross sound express
Cross-sound express is one of a kind water vessel that ferries tourist to view mother nature's explicit creatures which inhabit the glacier and adjacent islands.The cross sound express, being 50" long allows seating of 28 passengers plus an open back deck with a rain awning.On tour, many are able to spot different animal species and experience the movement of the whales by placing a hydrophone in water.Those who are intrigued by photography, this is the place to visit and capture nature at its best.

Name:Cross sound express
Address:Gustavus, Gustavus, AK
Related Site:http://www.taz.gustavus.com/home.htm
3. Nagoonberry Loop Trail
This is a beautiful moist forest located in Gustavus, Alaska.It is characterized by a semi-grooved trail surrounded by small leafy trees and strawberry bushes. The area is good for hiking activities and is ideal if you wish to sightsee some flora and fauna along your trail.The forest comprises of some pine trees, wildflowers, and wildlife species like bears, moose and birds.Due to the presence of bears, extra caution is to be taken and bear should be applied. The best time of the year to see the beautiful berries is during June.

Name:Nagoonberry Loop Trail
Address:Glen's Ditch Rd Gustavus, AK
4. Mt.Fairweather golf course
This rugged golf course is a gem around Gustavus.The scenery around the course is spectacular and worth it during golfing making it very memorable. A round of golf will cost you about $15 per person where you will get some used clubs at your disposal.T-shirts, golf balls, pull carts and soft beverages are also given. If you intend to spend the night or store some gear while backpacking, there are rugged cabins available for cheaper weekly rentals.Some things to watch out for at the course, however, are some wild strawberry patches, sand pits and high meadow grasses.

Name:Mt.Fairweather golf course
Address:1 State Dock Rd, Gustavus, AK
Related Site:http://www.gustavus.com/activities/golf.html
5. Glacier Bay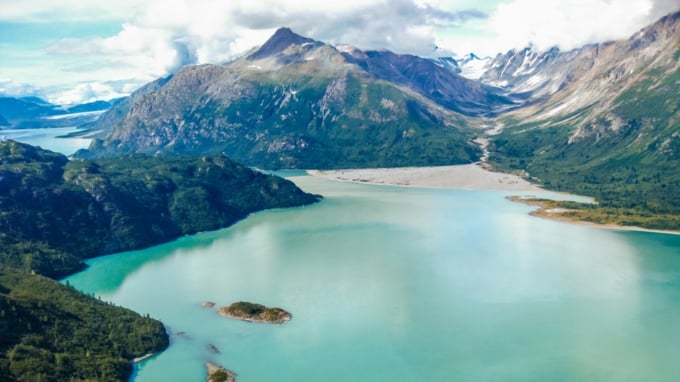 Photo by Benny Marty/shutterstock
Glacier Bay is located 48 miles west of Alaska state capitol and is a major tourist attraction site among other commendable remarks of the place.People from different walks of lives tour the Glacier Bay National Park to quench their yarn for adventure and to capture photographic records of different animals species and recreation.Sporting activities are also available such as boat riding.For those who prefer less involving activities, taking a walk on the glacier beach will be ideal for them or taking photos of the vast wildlife in the park and other interesting sceneries like Bartlett River.

Name:Glacier bay.
Address:Gustavus, AK
Related Site:https://www.glacierbayseakayaks.com
◎ Closing
Aside from its chilly introduction, Gustavus offers some 'hot' travel destinations worth giving a try.You will get to experience the Alaskan way of life and adventure your way into the glacial paradise.Even though it may not be favourable all year round, Gustavus offers the most of its beauty around the month of June.