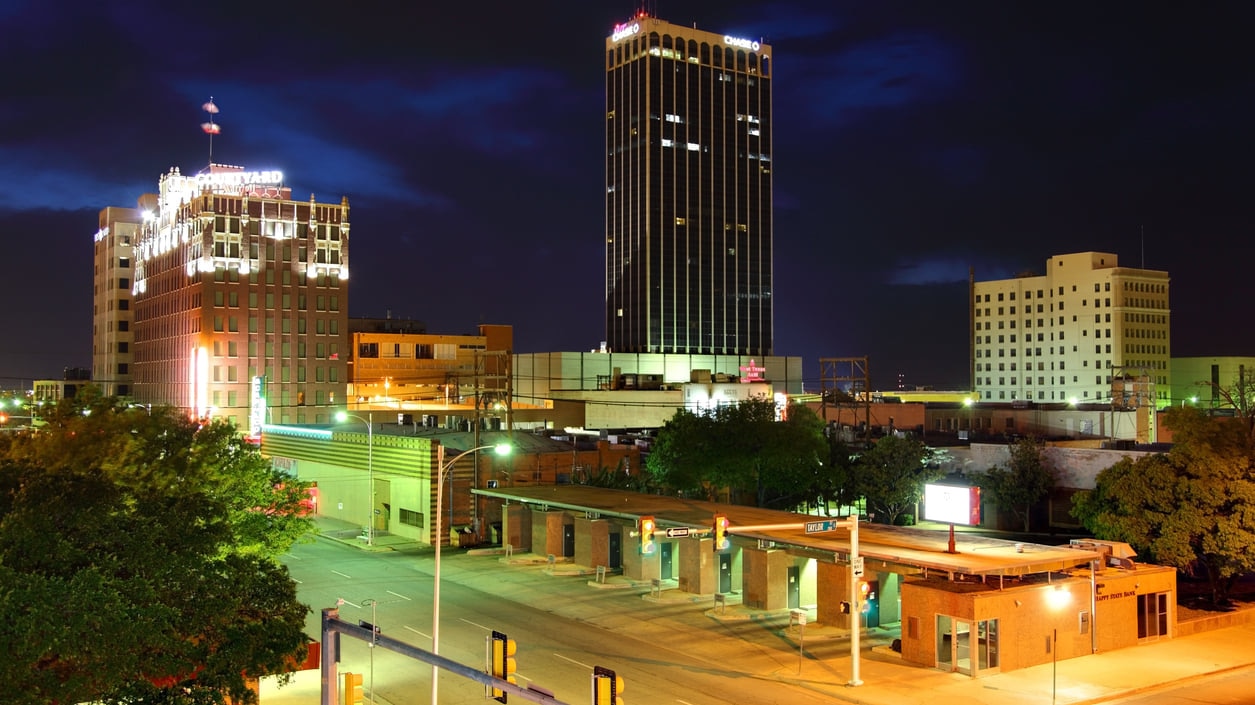 Amarillo: A City Famous for It's Amazing Canyons, Great History and Music
Amarillo is a popular stop along Route 66 in Texas and is particularly famous for its delicious steak challenge at the The Big Texan Steak Ranch. The city is also home to many well-known theatres and art shows, as well as the popular space museum, the Don Harrington Discovery Center and the Space Theater. There's plenty of great things to do in Amarillo to make it the perfect place to stop and explore while traveling to or through Texas.
table of contents
[x] close
Amarillo: A City Famous for It's Amazing Canyons, Great History and Music
1. Palo Duro Canyon State Park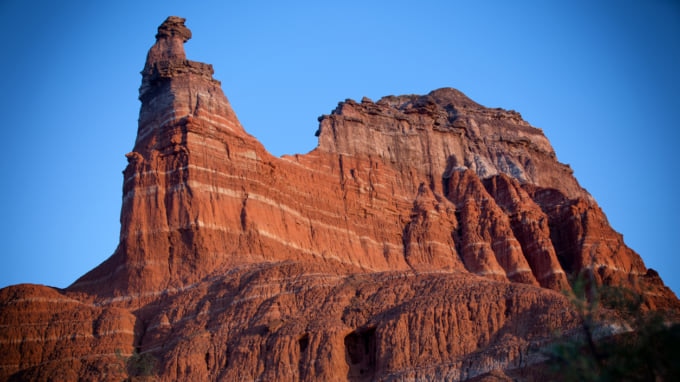 Claimed to be one of the most beautiful nature parks in the entire United States due to its lavishing floral environment and a mixture of animal species, the Palo Duro Canyon State Park is frequently voted as one the top 10 parks to visit within the USA. The park has become the pride of Amarillo as visitors usually drop by to enjoy the outdoors that includes sightseeing, hiking, and also, horseback riding. Visitors who wish to extend their stay are allowed to camp at the park, where they will be exposed to the wildlife there.

Name:Palo Duro Canyon State Park
Address:11450 State Hwy Park Rd 5, Canyon, TX
Related Site:https://tpwd.texas.gov/state-parks/palo-duro-canyon
2. The Big Texan Steak Ranch Brewery
All meat lovers stopping by Amarillo must drop by the Big Texan Steak Ranch Brewery for its incredible steak challenge. The restaurant hotel has been attracting large crowds of big eaters mainly due to their delicious steak events and challenges. If you're brave enough, customers can take on the steak challenge that involves eating a 72 oz steak accompanied with an appetizer, salad, and a side of potatoes, all finished within one hour. Finishers will celebrate with a free meal, while those who are unable to complete the challenge must pay $72 for your meal. It's worth a trip to Amarillo to enjoy sightseeing a heart-racing experience of customers challenging themselves every day.

Name:The Big Texan Steak Ranch Brewery
Address:7701 Interstate 40 Access Rd, Amarillo, TX
Related Site:https://www.bigtexan.com/brewery
3. TEXAS : The Musical
Those who are visiting Amarillo from June to August must not miss the chance to head down to the Pioneer Amphitheater in Palo Duro Park for more insight on the state of Texas presented in a magical musical theatre. The musical features cowboys, Native Americans, and pioneers performing all exciting storylines enough to charm families with Texas' rich history. This open-air event also provides an additional option for a delicious traditional barbeque dinner served as a Texan speciality as part of the musical package. Families are also recommended to go for a sightseeing walk before the musical starts to fully enjoy the view of the open-air event.

Name:TEXAS : The Musical
Address:1514 5th Ave, Canyon, TX
Related Site:http://www.texas-show.com/
4. Route 66 District
The popular Route 66 district featured in the song '(Get Your Kicks On) Route 66' has made the historic road a famous visit in Amarillo. The district spans for one mile and is enough to cover the route's historic quirks by spending a day sightseeing through its historical buildings accompanied with an abundance of handicraft shops, antique stores, and art galleries. Hungry visitors can also choose to dine in an array of Amarillo's dedicated restaurant themes, which also includes local restaurants with traditional Texan bars and live music events for a pleasant experience.


Name:Route 66 District
Address:Amarillo, TX
Related Site:https://www.nps.gov/nR/travel/route66/6th_street_historic_district_amarillo.html
5. Amarillo Little Theatre
Amarillo is also a famous hotspot primarily for its extensive culture and arts. Visitors can learn more about Amarillo's history by visiting the Amarillo Little Theatre just situated next to Wolflin Village in Texas. The Amarillo Little Theatre is known to be the oldest and longest running open theatre within the country, and is still continuing to present shows that are full of entertaining classics as well as displaying its historical charm in different plays. Visitors can have a brief sightseeing tour of their own and also check out their official webpage for tickets before dropping by for a full front seat experience.

Name:Amarillo Little Theatre
Address:2019 Civic Cir, Amarillo, TX
Related Site:http://amarillolittletheatre.org/
6. Amarillo Opera
Founded in 1988, the Amarillo Opera has been going strong with continuous shows and theatre plays in the city. The opera's first production was 'Madame Butterfly' by Puccini, and ever since their first play. A huge range of other concerts have started incorporating the similar styles done by the opera. The Amarillo Opera offers sightseeing education tours and programs as their main objective is to preserve the arts in Amarillo. With over 75 members working to preserve the opera house, make sure you don't miss out on having to experience one of Amarillo's most thrilling theatre performance when you visit.
Name:Amarillo Opera
Address:2223 S Van Buren St, Amarillo, TX
Related Site:http://www.amarilloopera.org/
7. The Cadillac Ranch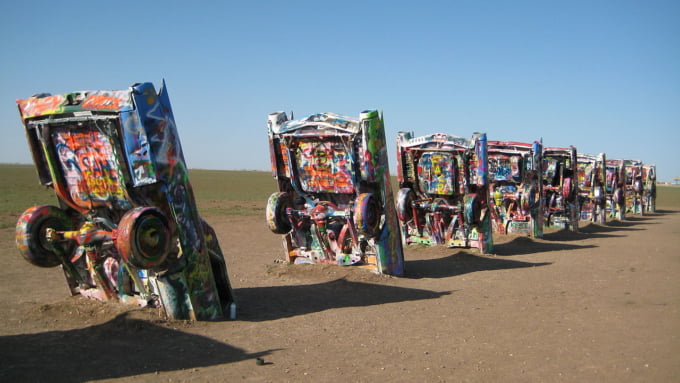 Photo by commons.wikimedia.org
The Cadillac Ranch is the ideal destination for photographers looking to be inspired by Amarillo's rustic art style. The colorful art installation is dedicated to the famous Route 66 where up to ten Cadillac cars are planted into the ground, half submerged, and painted over with spray paint. Over the years, people have come and decorated the cars as they come and visit by adding more charm to each piece. The installation is well known in popular culture, so bringing yourself for a momentarily sightseeing adventure would surely give yourself an inspirational mind.
Name:The Cadillac Ranch
Address:13651 I-40 Frontage Rd, Amarillo, TX
8. Amarillo Symphony
If you find yourself passing by the Panhandle Plains of West Texas, Amarillo, consider paying a visit to the Amarillo Symphony for a first class classical show made by 85 professional first class musicians where each performance shines passion and joy for music. However, the Amarillo Symphony only has several performances per selected season, so it is recommended for visitors to check for ticket sales on their official website. The Amarillo Symphony offers a sightseeing educational tour for youths and have official orchestra programs as well.
Name:Amarillo Symphony
Address: 301 S Polk St #700, Amarillo, TX
Related Site:http://amarillosymphony.org/
9. Don Harrington Discovery Center and Space Theater
For a family-friendly space adventure, look no further to Don Harrington Discovery Center and Space Theater, where everything you find is space and science related. The exhibits presented within the center are all fun and interactive for children to engage in discovering facts within the science and astronomy field with hands-on learning. The museum is a pleasant destination for families to spend time educating their kids while also enjoying a sightseeing walk through the different themed sections such as The Space Gallery and Critter Row.

Name:Don Harrington Discovery Center and Space Theater
Address:1200 Streit Dr, Amarillo, TX
Related Site:http://discoverycenteramarillo.org/
10. Amarillo Zoo
Animal enthusiast mustn't miss the chance to take in the breathtaking species collection in Amarillo Zoo. The zoo stretches until 15 acres and houses over 60 different of species in a well kept habitat. A sightseeing tour through the zoo is recommended to view the many indigenous animals known to Texas, and also discover animals that has traveled from other continents, such as the African lions. Visitors are also given the option to join a selection of educational programs by the Amarillo Zoo aim to give exposure to the different types of flora and fauna found in the zoo.

Name:Amarillo Zoo
Address:700 Comanchero, Amarillo, TX
Related Site:https://zoo.amarillo.gov/
Conclusion of Things to Do in Amarillo
Amarillo has most certainly left a bright cowboy charm in every visitors hearts. Whether it's by attending the historical theatre performance while enjoying the view of the Palo Duro canyon, sightseeing past the Cadillac Ranch for an artistic point of view, or taking on the steak challenge at the Big Texan Steak Ranch, it certainly will be worth your time for an eye opening historical experience down at Amarillo.