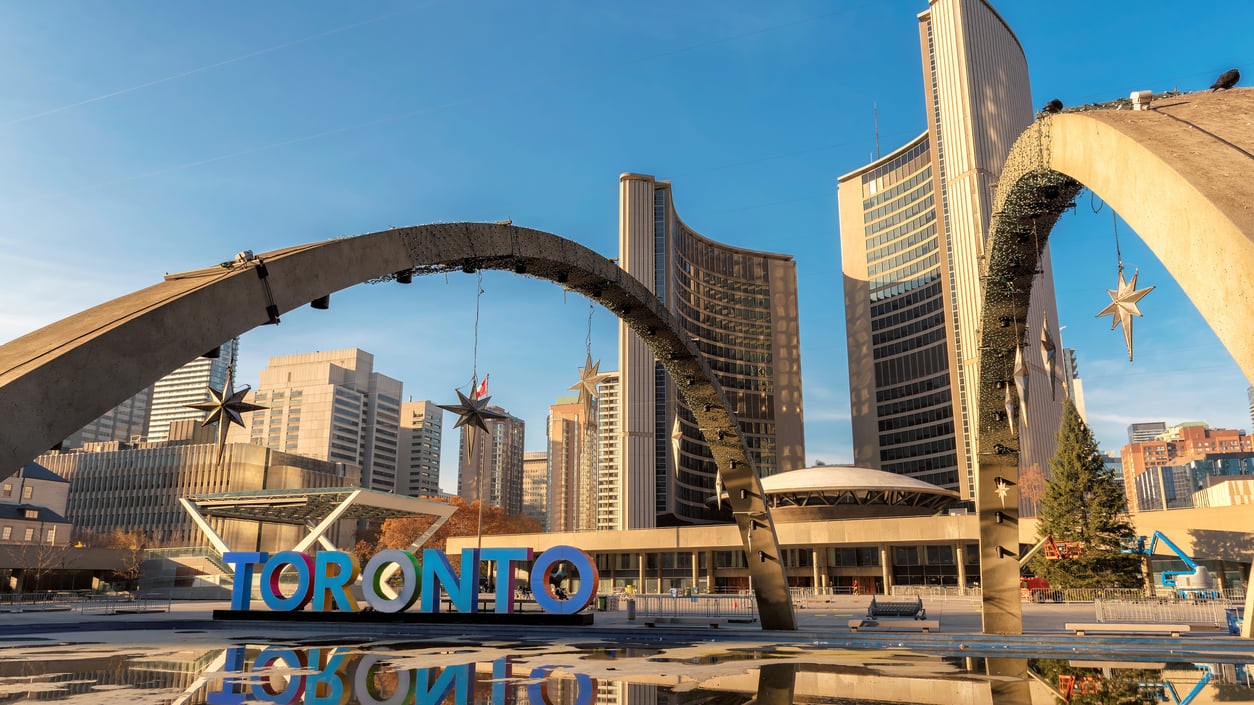 Toronto: 10 Things to do in this Picturesque Canadian City
Toronto is one of Canada's largest cities and one of the best destinations to travel to in the country, full of incredible architecture and popular attractions such as the city's countless museums and parks. With its highly iconic landmark of the CN Tower gracing its skyline, Toronto is also famous for its beautiful lake scenery with much of the city straddling and rising up against the gorgeous Lake Ontario. Here are some of the best things to do in the city that Toronto is famous and well known for.
table of contents
[x] close
Toronto: 10 Things to do in this Picturesque Canadian City
1. The CN Tower
Towering at 550 meters above the city, the CN Tower was once the world's largest free-standing structure when it was completed in 1973 until being overtaken by Dubai's Burj Khalifa in 2009. One of the most important symbols and landmarks of the city, the tower is often the site of various national, charitable and social events for the city along with hosting a large number of gift shops, restaurants, cinemas and cafes.

It's also the best place to get a view over the city at its stunning floor-to-ceiling glass windows on the observation deck along with a glass floor for those feeling brave enough.
Name: The CN Tower
Address: 301 Front Street West, Toronto, Ontario, M5V 2T6, Canada
Related Site: https://www.cntower.ca/intro.html
2. Canada's Wonderland
Canada's Wonderland is a park located in the suburb of Vaughan, about 40 km north of downtown Toronto. With many water parks and recreation areas, as well as a theme park, the largest amusement park in the country, with a large number of attractions, it's sure to entertain even the most stoic of visitors. The international street is your entry into the Wonderland world. As you enter this street you will find many famous cartoon characters as well as shops on both sides, including souvenir shops, boutiques, restaurants, candy shops and more.
Name: Canada's Wonderland
Address: 1 Canada's Wonderland Drive, Vaughan, ON L6A 1S6, Canada
Related Site: https://www.canadaswonderland.com/
3. Lake Ontario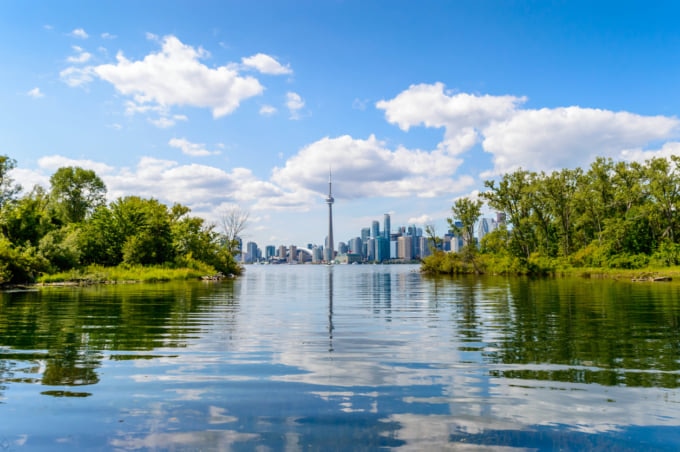 Lake Ontario is one of the most beautiful tourist attractions in Toronto, and one of the five Great Lakes located around the Canadian border. It is characterized by a rich biodiversity, which contains a large number of different species of fish and marine creatures such as the American eel, as well as coral reefs and many other organisms. Lake Ontario has a large number of islands, some of which are uninhabited. Due to its unique location, the lake hosts a number of migratory birds such as pelicans, ducks, geese and other water birds suitable for life in the lake, as well as falcons and eagles that you can often spot around there.
Name: Lake Ontario
Address: Toronto, Ontario, Canada
4. Toronto Zoo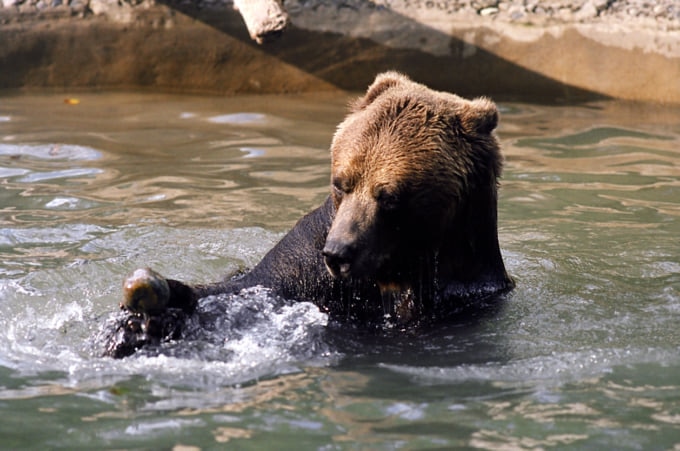 The largest zoo in Canada, Toronto Zoo spans a huge area of 287 hectares and is home to over 5,000 animals spanning over 500 species. The zoo is divided into seven major geographic regions: Indo-Malaya, Africa, the Americas, Tundra Trek, Australasia, Eurasia and the local Canadian area.
Name: Toronto Zoo
Address: 2000 Meadowvale Rd, Toronto, ON M1B 5K7, Canada
Related Site: https://www.torontozoo.com/
5. Ripley's Aquarium of Canada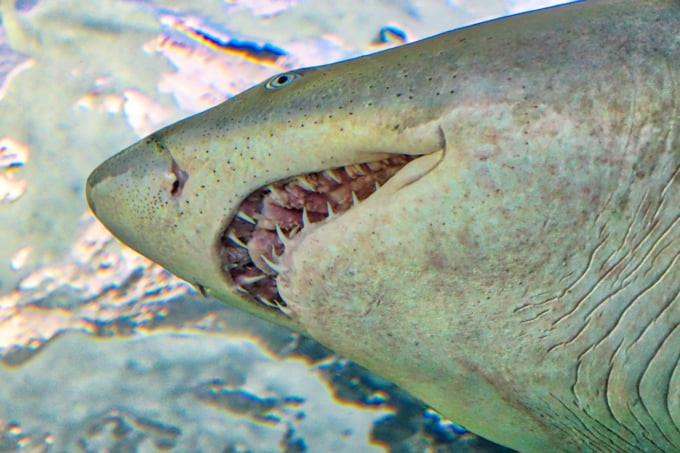 Ripley's Aquarium of Canada is the main aquarium in the city, located in downtown Toronto, southeast of the CN Tower. Here you'll find a number of water galleries, including a huge reservoir you can walk in, containing 5.7 million liters with marine and fresh water creatures from around the world. The exhibits carry 13,500 exotic specimens of more than 450 species and different species.

The Ripley Aquarium is divided into nine main showrooms including Canadian Water, Rainbow Coral Reef, Dangerous Lake, Discovery Center, Hollow Planet among others. The Canadian Water Show includes animals from around the country such as the American lobster, wolf eel and other exotic species.
Name: Ripley's Aquarium of Canada
Address: 288 Bremner Blvd, Toronto, ON M5V 3L9, Canada
Related Site: https://www.ripleyaquariums.com/canada/
6. The Royal Ontario Museum
Photo by Gary Blakeley/shutterstock.com
The Royal Ontario Museum is located on one of the most prominent intersections in downtown Toronto. As the largest museum in Canada and one of the largest museums in North America, it features over six million items and 40 galleries, collections of artifacts from a number of international cultures and natural history as well as its unique interior and exterior design.
Name: The Royal Ontario Museum
Address: 100 Queens Park, Toronto, ON M5S 2C6، Canada
Related Site: https://www.rom.on.ca/en
7. High Park Toronto
Photo by GuilhermeMesquita/shutterstock.com
High Park Toronto is the largest public park in Toronto, which attracts hundreds of thousands of locals and foreign tourists annually and is an important tourist attraction in Canada. One of the best attractions to take children to is the High Park Zoo, which includes a number of unique animals such as lions, giraffes, elephants, deer, crocodiles and various reptiles.
Name: High Park Toronto
Address: 1873 Bloor St W, Toronto, ON M6R 2Z3, Canada
Related Site: https://www.highparktoronto.com/
8. Chinatown
Chinatown in Toronto can be one of the most exciting tourist attractions in Toronto, with a huge number of shops, restaurants, activities, beautiful historical monuments and even spas makes this place a lively spot in the center of Toronto. With more than six major Chinese neighborhoods in Canada, Chinatown in Ontario Toronto remains the second largest Chinatown in North America. This wonderful place is not only suitable for a quick visit, but it can even be a complete retreat for over the weekend.
Name: Chinatown
Address: Toronto, Ontario, Canada
Related Site: https://toronto-chinatown.info/
9. Centreville Amusement Park
Photo by commons.wikimedia.org
Centreville Amusement Park is a children's amusement park and theme park located on Center Island, one of the islands of Toronto, just off Toronto Beach. The park has been operated by the Bisley family since 1967 AD and since then has been one of the country's most popular amusement parks and one of Canada's most famous tourist attractions, attracting a huge number of visitors annually. Some of the most important recreational games within the park are the giant horse wheel, roller wheel, skis, tens of meters, minigolf, motor racing as well as a number of other games and entertainment facilities.
Name: Centreville Amusement Park
Address: Toronto, Ontario, Canada
Related Site: https://www.centreisland.ca/
10. The St. Lawrence Market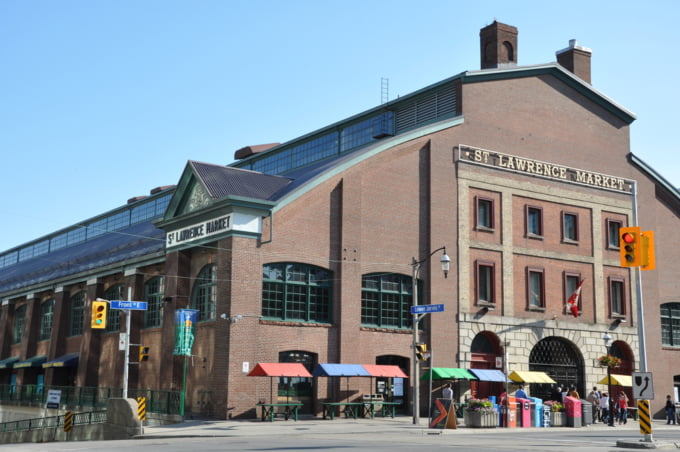 Photo by Ritu Manoj Jethani/shutterstock.com
The St. Lawrence market is home to a variety of sellers that offer various food products, flowers, and specialty items. St. Lawrence Hall was built in Toronto in 1850 and served as a public meeting place and venue for concerts. The hall was restored in 1967 but retained its old charm. The building offers a unique atmosphere for shopping in Toronto and is also sometimes used for film and television. The interior features a large staircase along with gas-lit chandeliers.
Name: The St. Lawrence market
Address: 93 Front St E, Toronto, ON M5E 1C3, Canada
Related Site: http://www.stlawrencemarket.com/
Conclusion
The city of Toronto offers a vibrant entertainment area with the latest musical performances, performing arts and the historic Distillery area. The city center is still relatively easy to navigate, with many of the main attractions within walking distance of each other and the subway system to cover longer distances.