Allentown:America's Seat of Historical Sightseeing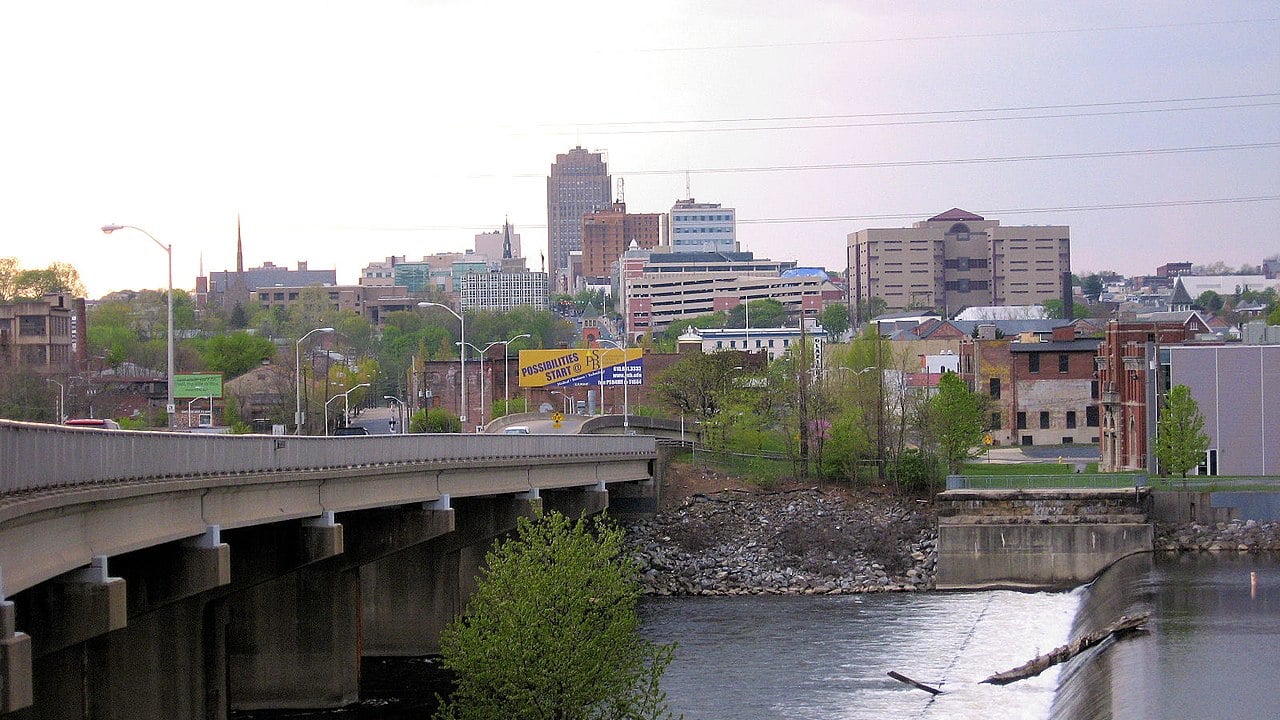 Photo by commons.wikimedia.org
Allentown is a city situated in the Leigh County, Eastern Pennsylvania in the United States. It is among the largest cities the US, ranked as the 24th and third most liked city in Pennsylvania. Allentown is a great place for sightseeing due to its essential history that it holds about the American revolutionary war, as the hiding place for liberty bell.
[x] close
Allentown:America's Seat of Historical Sightseeing:table of contents
1. Dorney Park & Wildwater Kingdom
When you go for a sightseeing tour at Dorney Park & Wildwater Kingdom, you will participate in rides such as the Dentzel Carrousel which is famously known as "Muller Ghost Horse," Apollo a two-passenger spacecraft, an aqua racer for sliding, camp fun bus, flying ace Balloon race and Ferris Wheel. You also get thrilling experiences with their water speed slides as you float along the tunnel river. To purchase a ticket and get updates of their activities, you have to download their mobile application on google play or iOS.
Name:Dorney Park & Wildwater Kingdom
Address:3830 Dorney Park Rd, Allentown, PA
Related Site:https://www.dorneypark.com/
2. Coca-Cola Park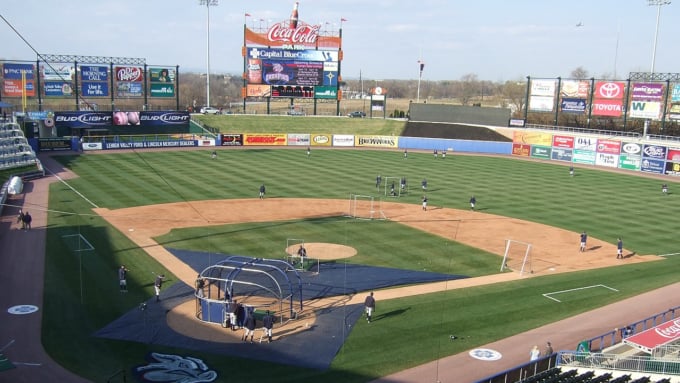 Photo by commons.wikimedia.org
Coca-Cola Park in Allentown has more than eight thousand seats for baseball fans, but it can accommodate up to ten thousand fans on busy days. It is famous as a home for Leigh Valley IronPigs, which is a baseball league triple-A level minor. The park contains a kid's free playground for speed slides and merry-go-rounds. This park also offers some very unique viewing memories of Allentown, thanks to the height and arrangement of the seats from low to high. When there are live matches, you can watch the electrifying action of baseball players. When there are none, enjoy horse riding, big bike riding, and food bites. During the winter season, there are few activities but summer and spring months are full of events.
Name:Coca-Cola Park
Address:1050 Iron Pigs Way, Allentown, PA
Related Site:http://www.milb.com/index.jsp?sid=t1410
3. America On Wheels Museum
America on Wheels Museum is at the heart of the America Automobile history. The museum was set as a demonstration for the inventions, creativity and hard work that led to the development of today's modern supercars. For sightseeing, you get an opportunity to learn and have fun interacting with the collection exhibits- from cars to scooters. The cars vary from trucks, muscle cars, pre-war classics to modern muscle cars. For young kids, they get hands-on learning through dismantling different parts of cars and changing the fluids and filters. You also get to watch great movies about how transport vehicles were invented until today.
Name:America On Wheels Museum
Address:5 N Front St, Allentown, PA
Related Site:http://americaonwheels.org/
4. Da Vinci Science Center
The Da Vinci Science Museum in Allentown is a non-profit organization situated in Pennsylvania's leigh valley. This Museum is famous for excelling in "bringing science to life and lives to science." It is full of wonders of science and tomorrow's innovation careers. When sightseeing, you will explore an engaging and interactive two-story exhibit floors focusing on career development in science, technology, engineering, and mathematics. Also, you will have fun engaging actively in activities such as animal grossology, showing the behavior of animals in their kingdom. You will also see mind-provoking videos created using frame images.
Name:Da Vinci Science Center
Address:3145 Hamilton Blvd Bypass, Allentown, PA
Related Site:http://www.davincisciencecenter.org/
5. Dutch Springs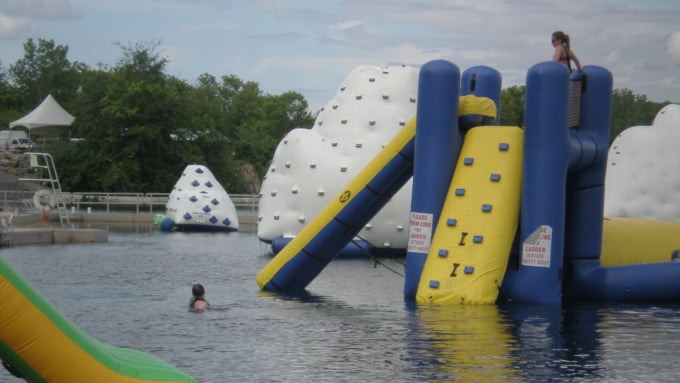 This is a lake that is spring-fed and is known for its remarkable history of quarry operations. It offers an excellent opportunity for sightseeing Allentown as a commercial recreation area. Fun activities include kayaking, dry climbing, and scuba diving. There are also historic items including an ancient fire truck, a school bus trolley, and several submerged aircraft. For water navigators, you will have a rare sightseeing opportunity to swim with fish like the yellow perch, trout, zebra mussel and koi. If you would like to be more adventurous, you can plan for camping or night diving.
Name:Dutch Springs
Address:4733 Hanoverville Rd, Bethlehem, PA
Related Site:http://www.dutchsprings.com/
6. Museum of Indian Culture
This museum in Allentown was Founded by Dorothy Schiavone and her daughter. It is an education center committed to displaying, preserving and upholding the History of Lenape and other Northeastern Woodland Indian cultures. It is the oldest Indian museum that offers a dozen of Native American items. The historical elements for sightseeing are stone tools used by the old age man, ceramics, well-designed carvings, weapons used by early man for hunting and fighting, basketry for fishing and hunting, and beadwork. For a guided sightseeing tour, you also get to listen to lectures about the Native American tribes.
Name:Museum of Indian Culture
Address:2825 Fish Hatchery Rd, Allentown, PA
Related Site:http://www.museumofindianculture.org/
7. Allentown Art Museum
The museum was founded in 1934 by a popular artist, Walter Emerson Baum. It is situated in the central business district of Allentown. It is popularly referred to as "the Allentown Art Gallery" as it is a significant resource center for the town. It has an extensive collection of artwork, library, and archives, making it a major regional art institution. The most notable pieces that you should look out for on your sightseeing trip are the game stall in the market studio, a portrait of Henrica Ploost Van Amstel and the central panel altar piece of the marriage of Saint Catherine.
Name:Allentown Art Museum
Address:31 N 5th St, Allentown, PA
Related Site:http://www.allentownartmuseum.org/about-us
8. Trexler Memorial Park
Trexler Memorial Park is dedicated to the memory of late General Harry C. Trexler, known to many as the father of the park system in Allentown. At the park, you will enjoy the tranquility of nature as you either take a walk, ride your bike or hike the artfully crafted lawns. You will see some of the oldest cedar trees in the United States. There are also wildlife animals and birds all over the park including the great heroin bird, foxes, chipmunks, and wild rabbits. The exquisiteness of the park is at the peak in the beginning of summer or springtime.
Name:Trexler Memorial Park
Address:Springhouse Rd, Allentown, PA
Related Site:http://pahighlands.org/?location=trexler-memorial-park
9. Cedar Beach Park
This lovely and fun filled-park in Allentown is found in between Hamilton Blvd and Linden street. The park offers swimming, playground for adults and kids, picnic areas, and scenic views in an eye-catching natural ecosystem. It holds special events like music concerts and sports' tournaments in the basketball and volleyball courts. You may enjoy sunbathing on the two beaches located within the park, take a walk through the well-designed trails heading directly to the lake and streams or just sit and enjoy the peace and calm of this beach park.
Name:Cedar Beach Park
Address:2600 Parkway Blvd, Allentown, PA
Relate Site:https://www.allentownpa.gov/parks-and-recreation/parks/park-inventory/cedar-beach-park
10. Lehigh County Heritage Center
Lehigh County Heritage Center is most probably the most significant sightseeing historical museum in Allentown and America in general. The museum has a vast array of ancient artifacts, vintage photos, a gallery of portraits of popular people like president John Kennedy and Abraham Lincoln, and more than three million documents. There are books of oral histories, church and social records, personal, family and business documents. You also get to interact with famous legends in the American history, during your visit. If you are tickled by history, we highly recommend that you set half a day if not a full day for this site.
Name:Lehigh County Heritage Center
Address:432 W Walnut St, Allentown, PA
Related Site:http://www.lchs.museum/
◎ Closing
Allentown is home to a vast collection of historical items, an untouched environment, a welcoming culture, and very friendly people. The weather especially in summer, calls for you to pack your holiday bags. Most of the sightseeing areas are pocket-friendly, so you do not have to use all your holiday savings- you will have change for the next time that you would like to visit again. We are strongly convinced that visiting Allentown once will not be enough- you will leave planning for the next time that you will be back.