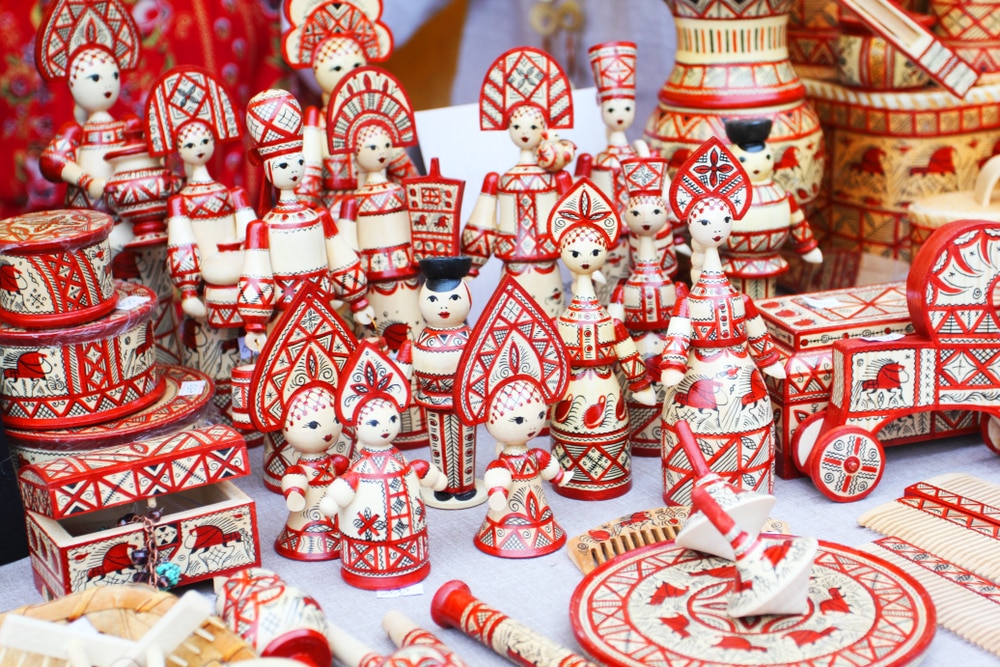 Photo by Kalistratov Sergei/Shutterstock
Heading to Russia? Here Are the Perfect Souvenirs to Bring Back
In Russia, you'll be spoiled for choice when it comes to awesome souvenirs to take home. Whether you're shopping for yourself or someone else, here are six delightful Russian gifts that are sure to make a lasting impression.
table of contents
[x] close
Heading to Russia? Here Are the Perfect Souvenirs to Bring Back
Samovar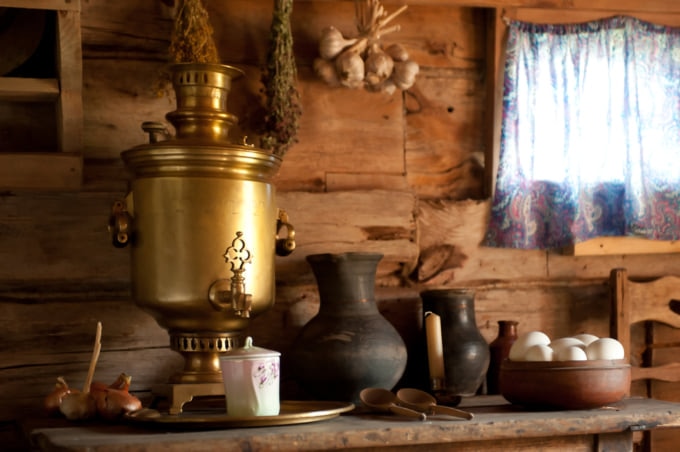 Photo by kosmos111/Shutterstock
Expect copious amounts of tea to be offered during your trip to Russia. The per capita consumption of tea here is one of the highest in the world, and tea plays quite a central role in Russian culture. In a traditional setting, tea will often be prepared using a samovar or Russian kettle. These can be large, small, ornate or simple, and make excellent gifts for tea lovers. Not only are they beautiful in themselves, they also add a unique touch to the atmosphere of a room, and definitely liven up the act of preparing tea.
Ptichye Moloko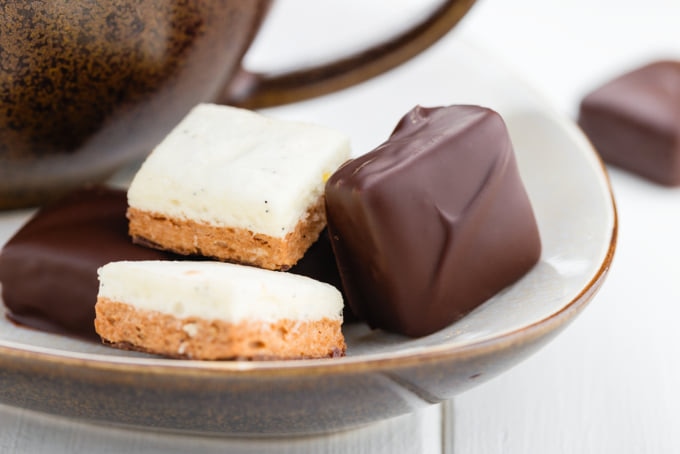 Photo by TorriPhoto/Shutterstock
After you try this classic Russian dessert during your visit, you won't need any convincing to pick up a box or two to take home with you. An extremely light, creamy soufflé on a layer of fluffy sponge cake, topped with a crisp, chocolate ganache, it's impossible to stop at one bite of this delicious treat. Once packaged, they're a lot easier to pack, and make a great edible souvenir for friends and family. However, you'll need a strong resolve to not eat them all up before getting home.
Valenki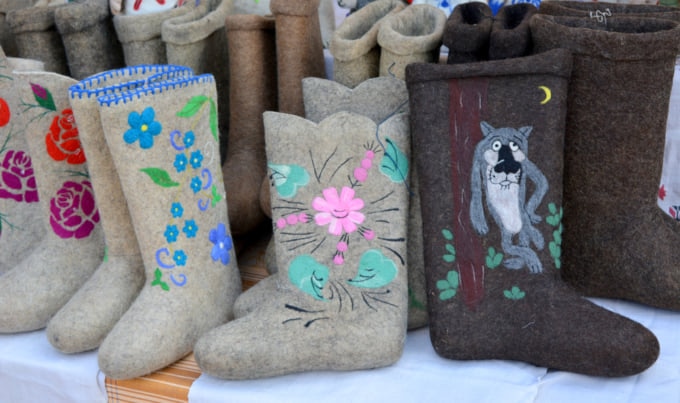 Photo by ALEX2016/Shutterstock
Once you get a pair of valenki, cold winter feet will be a thing of the past. These 100% natural felt boots are a traditional form of winter footwear in Russia that come in a variety of funny and interesting designs. In order to get the very best quality of boots, opt for handmade, and always buy them in one size larger than you usually wear so you can fit in a pair of thick socks, or you can just slide them on as is. Extremely soft, comfortable and practical, they make a wonderful gift for pretty much everyone.
Cheburashka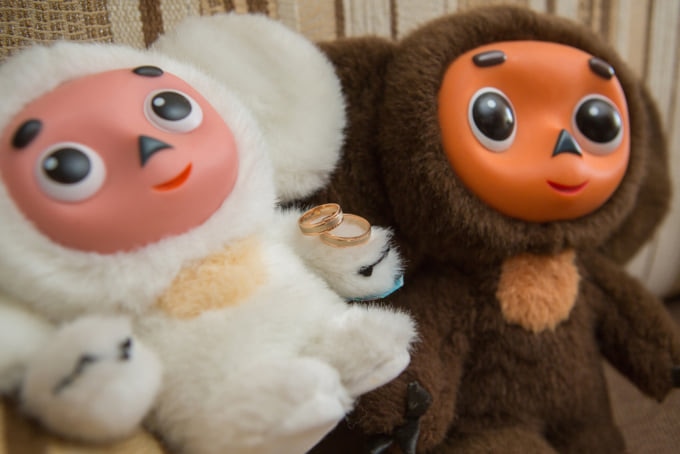 This adorable and iconic character is the brainchild of the Soviet writer Eduard Uspensky and has been incredibly popular across the region since the late 60's when the first Cheburashka cartoons were aired. Today, Cheburashka's popularity has reached far beyond Russia's borders, but where better to get some cute Cheburashka goods than in his birthplace. While Cheburashka goods are often listed as a great gift for children, it's safe to say that they'd make a great gift for anyone that's a fan of this cute and funny little creature.
Khokhloma Wooden Crafts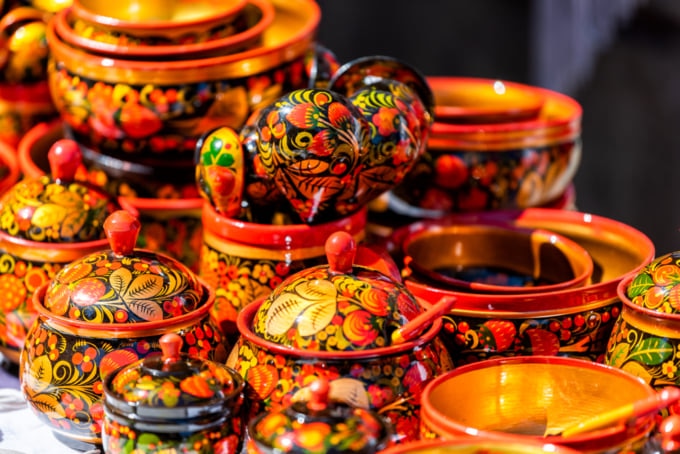 Photo by Kristi Blokhin/Shutterstock
You can't visit Russia and not purchase some beautiful Khokhloma crafts. The red, green and golden flowery patterns that distinguish this style of craft transform regular wooden tableware and furniture into small, usable works of art that you can easily take home and enjoy. If you're worried about eating off painted goods, don't be, the paint used in Khokhloma crafts is completely safe.
Matryoshka Doll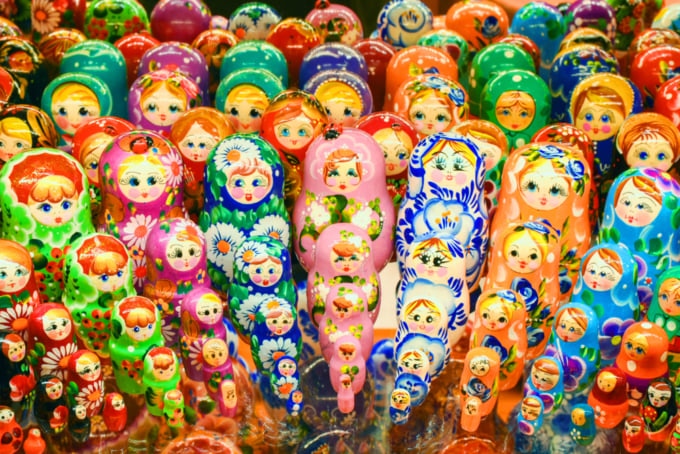 Photo by Aleks822/Shutterstock
It might feel like these nested dolls have been a bit overdone as a Russian souvenir, but they're just so iconic, it would be a shame not to get at least one to take home. Matryoshka come with anywhere from three to fifty nested figures in each doll and the variety of designs you can get them in are seemingly endless. If you tire of the classic version, you can always chose to get some less conventional figures, for example, those depicting popular politicians and celebrities.
Conclusion
From beautiful wooden crafts, to felt boots that will keep your feet warm in the coldest of winters, Russia has an abundance of charming and practical goods that you can take home as a personal keepsake or as a gift to share with friends and family. While you're shopping, just be sure to check that what you're getting is Russian made as this will guarantee a much superior quality to some of the cheaper imports slowly being released into the market.