Gulfport:Home to Gulfport's Co-Founder, Non-Profit Education Institutes, and It's Beautiful Train Track Adventures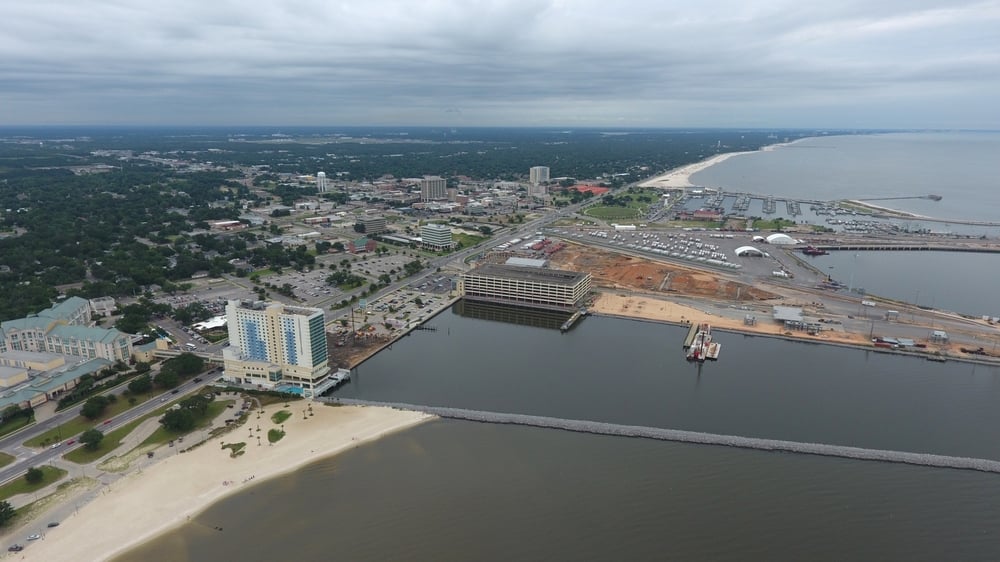 Gulfport, Mississippi is where families bring their children to learn about cool facts on different trains and have educational fun by visiting marine institutions. Gulfport is also home to many sightseeing parks and a heaven for adults looking to get a beer to wind down. Coming by Gulfport, you'll need to visit these locations:

[x] close
Gulfport:Home to Gulfport's Co-Founder, Non-Profit Education Institutes, and It's Beautiful Train Track Adventures:table of contents
1. The Institute for Marine Mammal Studies
Gulfport is home to a non-profit organization that works to assist injured and sick mammals in the Institute for Marine Mammal Studies in Gulfport. The Institute's main goal is to understand mammals and discover ways to protect them in the wild or under human observation and care. Gulfport visitors can have a sightseeing tour while get educated on conservation and research on the mammals and their habitat.
Name:The Institute for Marine Mammal Studies
Address:10801 Dolphin Ln, Gulfport, MS
Related Site:https://www.imms.org
2. Lynn Meadows Discovery Center
The Lynn Meadows Discovery Center in Gulfport is where learning and fun meets. The center is catered to inspire children to enjoy sightseeing through the center and engage in interactive activities by having them and their families interact, touch, and talk throughout the exhibit. The discovery center maintains their goal by inspiring exploration, questions, and discovery. This is a popular spot in Gulfport for an educational sightseeing trip for yourself and young children. There is also a section for adults where they are able to learn a cooking class in the Viking Kitchen.

Name:Lynn Meadows Discovery Center
Address:246 Dolan Ave, Gulfport, MS
Related SIte:http://www.lmdc.org/
3. Mississippi Coast Model Railroad Museum
A train organization in Gulfport that focuses on promoting train facts. The Mississippi Coast Model Railroad Museum is a must visit for train lovers to embrace their child-like personality. It is also a fun place for children as well as they can hitch a ride on some of the trains for a little sightseeing while learning some history of different railroads in Gulfport.

Name:Mississippi Coast Model Railroad Museum
Address:504 Pass Rd, Gulfport, MS
Related SIte:https://www.mcmrcm.org/
4. Chandeleur Brewing Company
Cammack and Cain Roberts were students of the University of Southern Mississippi who began their endless mission to search for one of the best craft beers that will be able to support their home-brewing. The Chandeleur Brewing Company emerged in Gulfport in December 2013 after they succeeded in searching for the greatest beers. The name of the brewing company was inspired by the Chandeleur Islands that is situated on the coast of Mississippi. There's always time to stop by for some sightseeing a quick drink of Gulfport's fresh and finest beers.

Name:Chandeleur brewing company
Address:2711 14th St, Gulfport, MS
Related Site:https://chandeleurbrew.com/
5. Half Shell Oyster House
Gulfport's legendary dish, the charbroiled oysters from Half Shell is one of a kind and so difficult to replace. People come from all over America to get a taste of Half Shell oysters at their oyster house served either in a raw delicacy or charbroiled over open flames with a combination of barbeque, special herbs, Rockefeller and so much more. There are still other delicious dishes for those who don't really enjoy oysters in Gulfport. The Oyster House in Gulfport has a very unique and pleasant atmosphere combined with some of Gulfport's southern hospitality complimented with good food.

Name:Half Shell Oyster House
Address:2500 13th St #1, Gulfport, MS
Related Site:http://halfshelloysterhouse.com/
6. Gulf Islands Water Park
The Gulf Islands Water Park opened their gates on July 16th, 2006 in Gulfport. The water park popular for children as the park's water slides and rides is so incredibly enticing that they are hard to resist even for an adult. You'll want to relax here especially during the summer. The Gulf Islands Waterpark is a great spot for sightseeing around to get a chance and meet celebrities from Nickelodeon and Disney Channel located at the Celebrity Meets and Greets. The Gulfport water park also hosts quite a number of shows such as Sea Lion shows and DreamFest.

Name:Gulf Islands Water Park
Address:17200 16th St, Gulfport, MS
Related Site:http://www.gulfislandswaterpark.com/
7. Wut Sup Standup Paddleboards and Rentals
For parties and water sports, Wut Sup is dedicated to both. Located in Gulfport, Wut Sup is known for promoting water sports such as kayaking and paddleboarding, as well as allowing guests to plana and throw special parties. The Wut Sup Standup Paddleboards and Rentals in Gulfport also provides guided sightseeing tours and private water sports lessons. This may persuade their customers to purchase their own Gulfport paddle boards or kayaks by trying them out first. A great spot for summer parties in Gulfport, it's a popular destination for young adults to take a break from city life.

Name:Wut Sup Standup Paddleboards and Rentals
Address:13247 Seaway Rd, Gulfport, MS
Related Site:https://www.wutsupboardshopms.com/
8. North Star Sailing Charters
The Captain of the North Star Sailing Charters in Gulfport invites all sailing enthusiasts to come aboard and sail with him on his ship and get a sightseeing tour along the Gulf of Mexico and the Mississippi Sound. The private charter owned by Captain Jim is capable of holding up to six passengers. There are various packages that you can choose from such as Sunset and Moonlight Cruises, Day Charters, and Dinner Cruisers. Guests who come aboard will be able to enjoy a safe and luxurious journey while enjoying the sea breeze and the magnificent view of Gulfport.
Name:North Star Sailing Charters
Address:2250 Jones Park Dr, Gulfport, MS
Related Site:http://www.northstarsailingcharters.com/
9. Joseph T. Jones Statue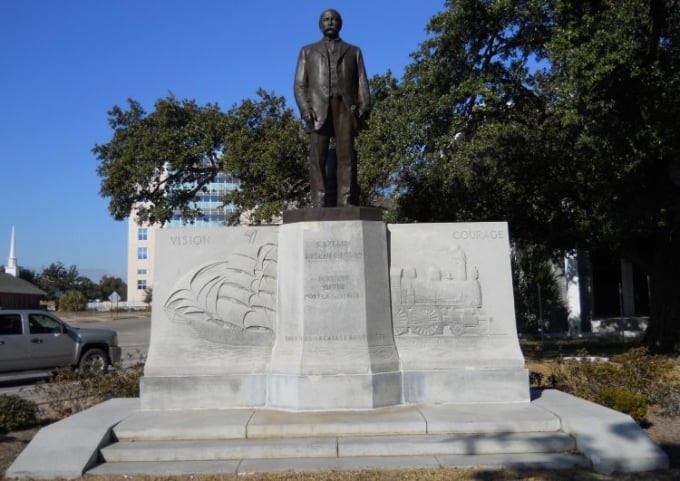 Photo by commons.wikimedia.org
In remembrance and honour of the memory of the co-founder of Gulfport, Joseph T. Jones, the Joseph T. Jones Statue was built as a tribute to his deeds for his efforts in building Gulfport Mississippi. He funded the Gulf and Ship Island Railroad and continued to build the seaport located in Gulfport. He had a great interest in developing Mississippi after discovering Gulfport's unique railroads. Visitors can learn more about his contributions towards Gulfport by requesting for a sightseeing tour.

Name:Joseph T. Jones Statue
Address:1300 21st AVenue, Gulfport, MS
◎ Closing
A place for learning and family fun, there's no reason to stop you from going to Gulfport. The place itself is beautiful, historical and one of a kind. Visitors dropping by can begin their Gulfport journey with a cool sightseeing tour on marine mammals, to get a nice mug of beer, and ending their visit by paying respects to Joseph T. Jones.