Kansas City:A Blend of Museums, Beautiful Gardens, and Nightlife~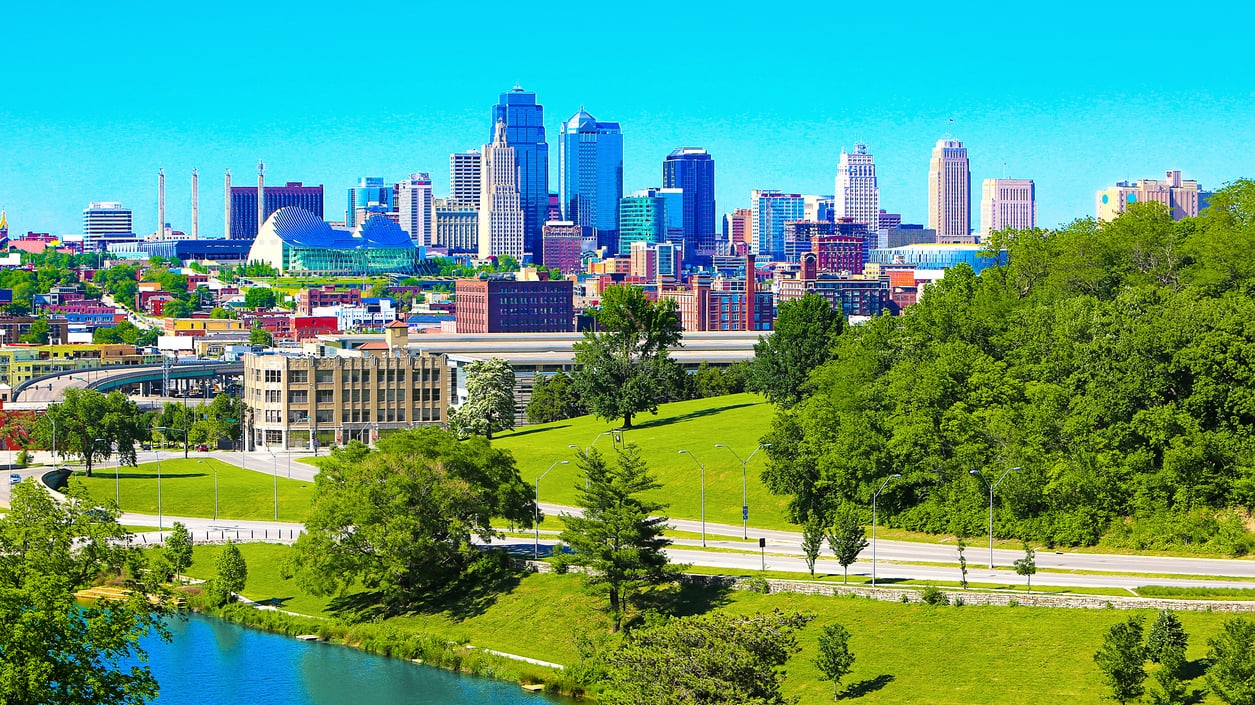 Kansas City is located in Missouri and holds one of the best art museums in the United States. Visitors coming to Kansas City will be able to enjoy many sightseeing opportunities such as a walk through a 360-degree view underwater tunnel, or a walk past a lush memorial garden. But there are many more sites that visitors of Kansas City loves to go to, and here are some of them.

[x] close
Kansas City:A Blend of Museums, Beautiful Gardens, and Nightlife~:table of contents
1. The Nelson-Atkins Museum of Art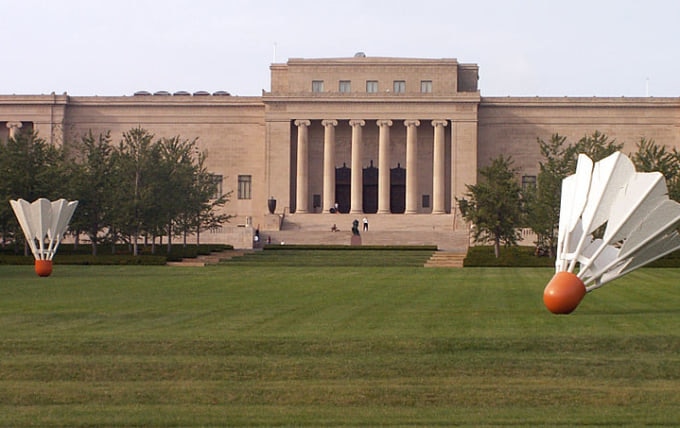 Photo by commons.wikimedia.org
The Nelson-Atkins Museum of Art is one of Kansas City's proudest structures and is also an award-winning museum on its neoclassical architecture style. Other than that the museum also holds a magnificent collection of various Asian Art. There are various workshops and sightseeing educational programs held throughout the year. The museum includes art collection that begins from American and European paintings, Native American Art, Asian Art, as well as Kansas City sculptures, where the works of amazing artists such as Pissarro, Caravaggio, and De Kooning are held within the museum.

Name:The Nelson-Atkins Museum of Art
Address:4525 Oak St, Kansas City, MO
Related Site:https://www.nelson-atkins.org/
2. Kauffman Memorial Garden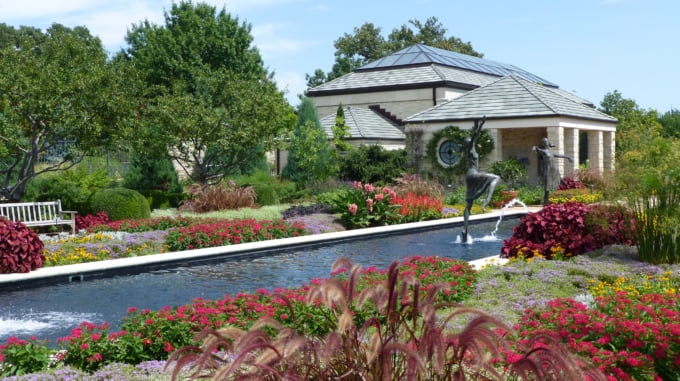 The Kauffman Memorial Garden in Kansas City is where beauty meets with history. The Ewing and Muriel Kauffman Memorial Garden is one of the most beautiful and lush gardens filled with vibrant flowers that grow at Kansas City's heart. The garden's main purpose if a getaway for city people looking relax from their busy lifestyle while also pay their respects to Ewing and Muriel Kauffman. The beautiful garden welcomes all visitors to enjoy a sightseeing view among its beautiful flora.
Name:Kauffman Memorial Garden
Address:4800 Rockhill Rd, Kansas City, MO
Related Site:https://www.kauffman.org/
3. Kansas City Food Tours
Give yourself a food adventure and take part in the Kansas City Food Tours for a fantastic culture and food tour as you explore the amazing culinary section of Kansas City. The tour includes a sightseeing visit to special stores, popular local restaurants, as well as one-of-a-kind eateries that are placed within the vibrant city. While visitors are enjoying themselves with delicious food, they will also be able to take part in Kansas City's rich history and its culture.
Name:Kansas City Food Tours
Address:15832 Robinson St, Overland Park, KS
Related Site:http://www.tasteofkansascityfoodtours.com/
4. Sea Life Kansas City Aquarium
The Sea Life Kansas City Aquarium houses over 5,000 sea creatures that originated from many different types of sea habitats. Visiting the aquarium is an amazing start to get to know the wonders of the ocean. The Sea Life Kansas City Aquarium is perfect for families looking to spend time with their kids whilst also give them an educating sightseeing tour on ocean life. The aquarium's extensive habitats encourage visitors to engage with the interactive touch pool experience where they will be able to touch a starfish and a crab. Also, the aquarium is famous for its 360-degree view walkway tunnel to have a look at ocean life underwater.

Name:Sea Life Kansas City Aquarium
Address:2475 Grand Blvd, Kansas City, MO
Related Site:https://www.visitsealife.com/kansas-city/
5. Kansas City Market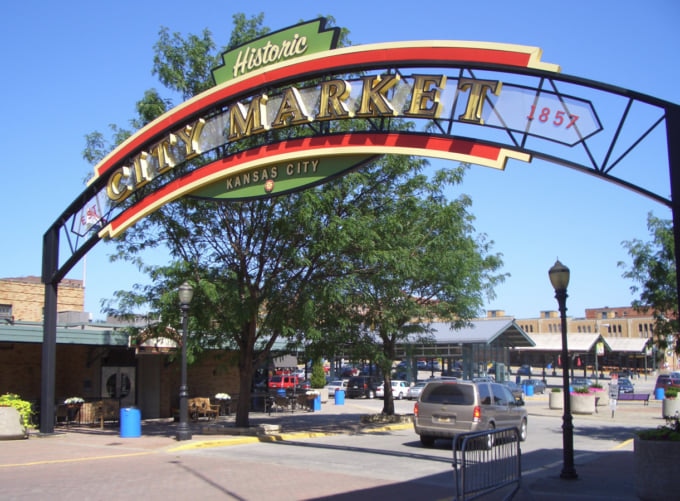 Photo by commons.wikimedia.org
One of the largest and where the farmers come together their sell their fresh produce and herbs, the Kansas City Market is where shopping, entertainment, and dining come together all placed in an open-are section. Visitors can easily look for fresh products and groceries, including flowers, herbs, and gifts. Other than selling fresh produce, the Kansas City Market also hosts a large number of events throughout each and every year, which includes yoga, kitchen classes, crawfish festival and also the busker festival. Take your time for a little sightseeing to enjoy Kansas City's largest market in town.

Name:Kansas City Market
Address:20 E. 5th Street Kansas City, MO
Related Site:http://kcrivermarket.com/city-market/
6. Starlight Theater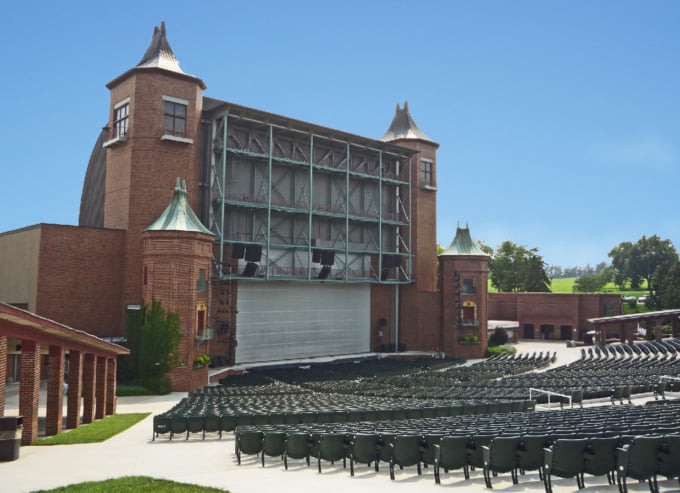 Photo by commons.wikimedia.org
The Starlight Theatre is now a self-producing outdoor theatre among the three remaining theatres in America. The theatre has been a popular landmark for Kansas City since the start of the 1950s. The Starlight Theater has hosted amazing Broadway shows as well as crowd screaming converts by famous stars from all around the world, such as Ginger Rogers, Tony Bennett, and also Carol Burnett. The Starlight Theater offers an education sightseeing tour especially for kids as a way to get them to be exposed to the rich history of theatres and arts.
Name:Starlight Theater
Address:4600 Starlight Rd, Kansas City, MO
Related Site:https://www.kcstarlight.com/
7. Kansas City Zoo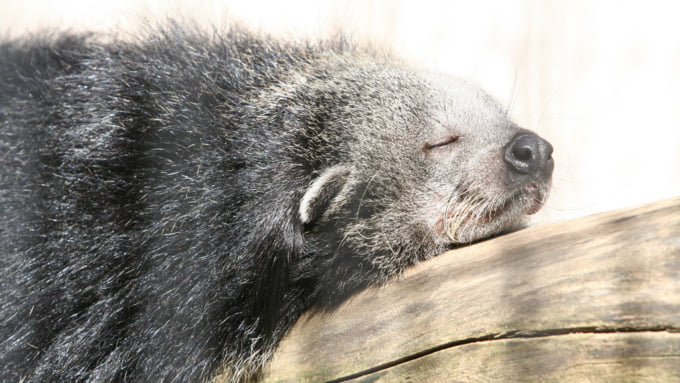 Other than the Kansas City Sea Life Aquarium, the Kansas City zoo also holds extensive exhibitions regarding animals that are featured on various continents such as Africa. Spanning at 202 acres, the Kansas City Zoo has been awarded prestigiously. Visitors would often come all the way to Kansas City for a family sightseeing and to meet with the polar bears, Nikita and Berlin, as well as the other 1300 different species of aquatic life and birds inhabiting the zoo.

Name:Kansas City Zoo
Address:6800 Zoo Dr, Kansas City, MO
Related Site:https://www.kansascityzoo.org/
8. Sauer Castle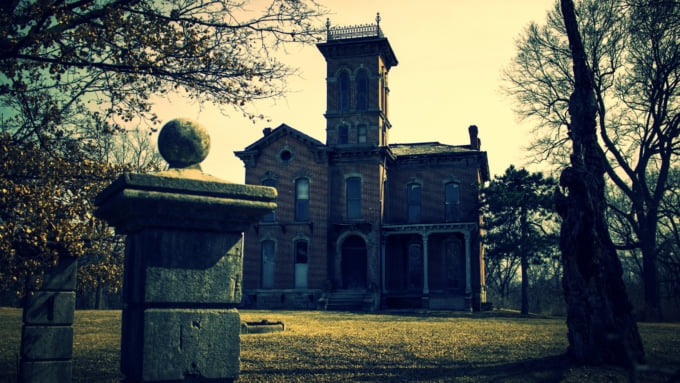 A beautiful and magnificent gothic-style mansion located in Kansas City. Previously, it was a home to the Sauer Family of different generations. The Sauer Castle is considered to be haunted due to the many unfortunate historical events that fell onto the ex-residents. The castle has had a troubled past that involved suicide, diseases, drowning, and also currently, vandalism. Whether it's cursed or not, the Sauer Castle is still worth a sightseeing visit for their gardens and remarkable architecture.

Name:Sauer Castle
Address:935 Shawnee Rd, Kansas City, KS
9. Loose Park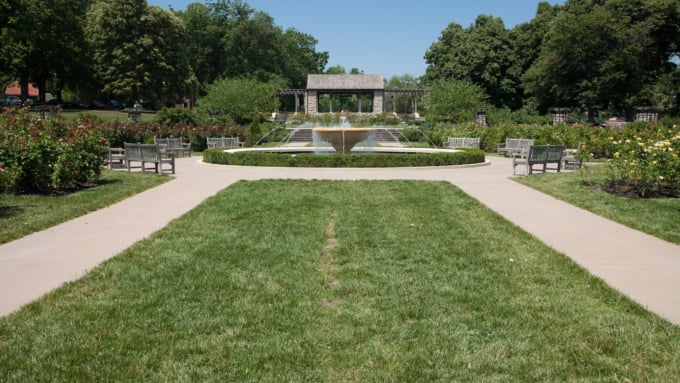 From flower gardens to tennis courts, Loose Park is a one of kind place where people can come together and enjoy a picnic while marveling at the rich history of the civil war heroes. Loose Park was a strategic location during the events of the Civil War. Visitors can have some sightseeing and spot some civil war markers around the park such as some that are marked on antique cannons. Other than being a water park, the Loose Park also has events hosted throughout the year where they have flower and plant exhibitions for garden lovers and activities such as jazz sessions and wine tastings set up next to the Loose Park Garden Centre in Kansas City.

Name: Loose Park
Address:5200 Wornall Rd, Kansas City, MO
Related Site:http://kcparks.org/places/loose-park/
◎ Closing
While it may seem that Kansas City is a place for the posh and quaint, it is not always as it seems. Kansas City is home to rich history and animal conservation zoos. It is a place where families can visit, where both the adults and the children can have fun and learn together all in one place.