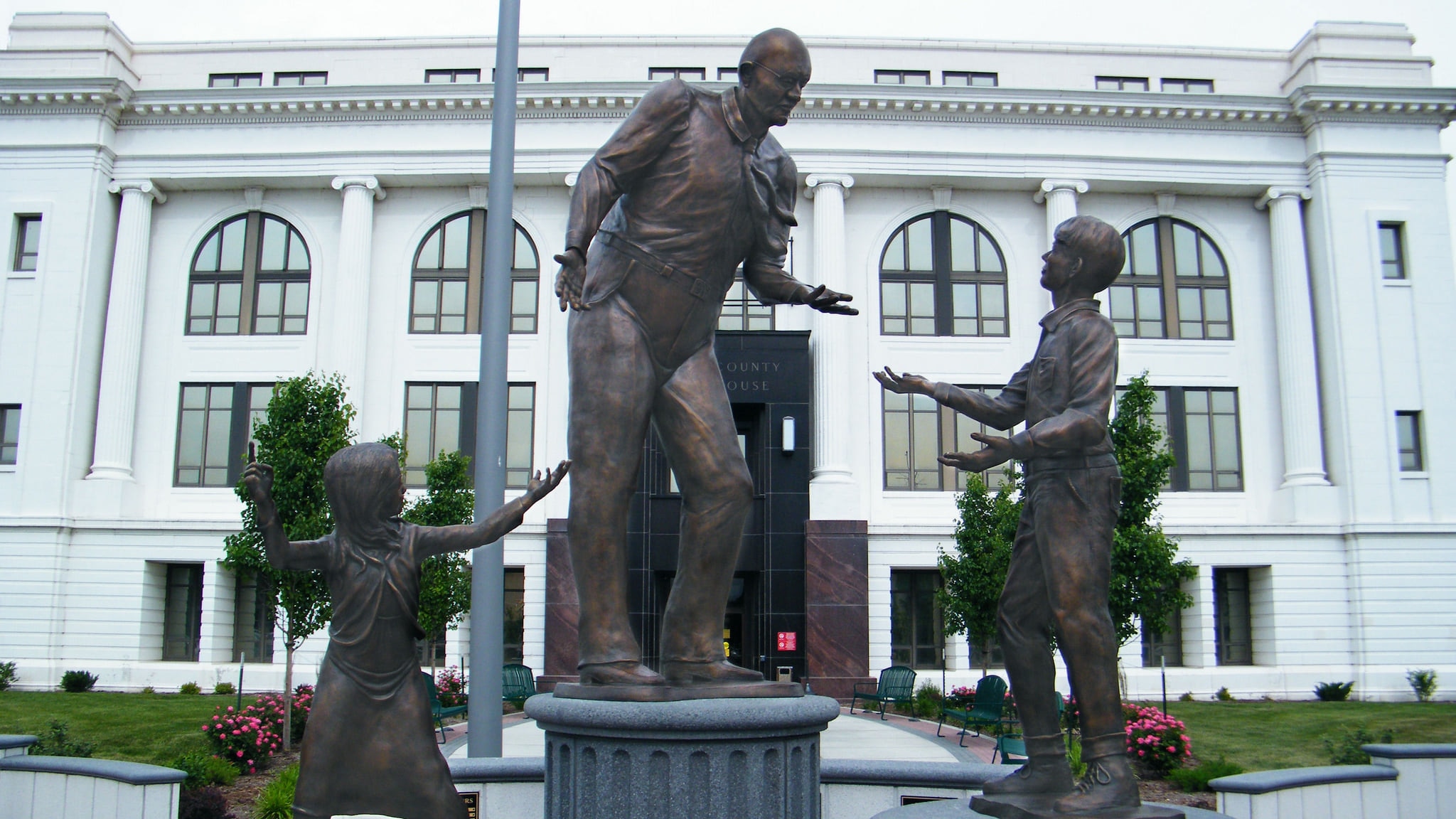 Great Bend:An Amazing Tourist Attraction Destination Where Arkansas River Takes a Shift
The Great Bend city lies in the high plains of the north side, a point where the Arkansas River turns eastward in the Barton County, Kansas, United States. It offers unique and exciting sightseeing options in its plains, inland and culture and history. In this article, we have handpicked the best attractions of the city, all for you.
table of contents
[x] close
Great Bend:An Amazing Tourist Attraction Destination Where Arkansas River Takes a Shift
1. Cheyenne Bottoms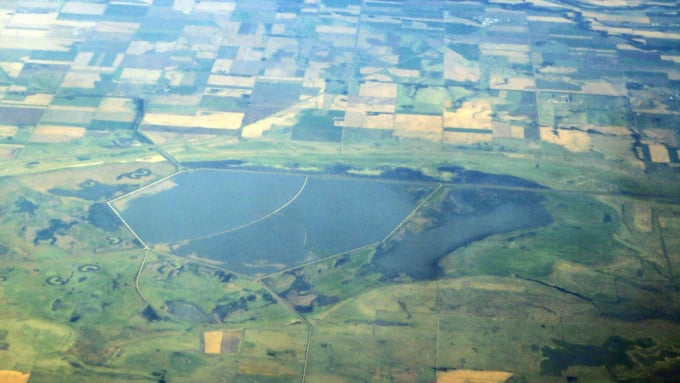 Cheyenne Bottoms is the most extensive inland, both in Great Bend and in the United States. It covers over 41,000 acres of land with five pools, dikes, canals, mudflats, islands and numerous pathways. The Bottoms is a significant stopping area for millions of birds migrating to other of local parts, making it a paradise for birdwatchers. In early summer, migrating ducks are usually in abundant while at the end of March, it is time for cranes. The waterbody is also home to thousands of species of wildlife including the tailed deer and waterfowl. You can make your sightseeing tour more exciting by hunting waterfowls, which is permissible along the southern border.
Name:Cheyenne Bottoms
Address:204 NE 60 Rd, Great Bend, KS
Related Site:http://ksoutdoors.com/KDWPT-Info/Locations/Wildlife-Areas/Southwest/Cheyenne-Bottoms
2. Brit Spaugh Zoo
The Bright Spaugh zoo is one of Great Bend's biggest sightseeing attractions. The zoo was founded in 1953 with the goal of preserving, conserving and safeguarding wildlife from poachers and extreme weather conditions. The zoo is organized into two parts. The first holds many animals- from the mighty tiger to the royal lion. The second part is an aquarium with fish from all over the world. Visitors are allowed to feed the fish with food from the center (food from outside is not acceptable). There is also an exhibition center, known as the Raptor Center. It holds Great Bend's most prominent attractions- state of the art exhibits and colorful murals. At the Raptor Center, you can watch injured birds being surgically operated.
Name:Brit Spaugh Zoo
Address:2200 Main St, Great Bend, KS
Related Site:http://www.greatbendks.net/index.aspx?NID=84
3. Wetlands Waterpark
Wetlands Waterpark is located right next to Bright Spaugh zoo, near the Brit Spaugh Park. This park is big, and the fun is always inviting. It offers a variety of fun and enjoyment activities for kids and adults, especially in hot sizzling summers. You not only get to enjoy the water play areas but also bird watching, biking, hiking, picnicking and sightseeing areas of the Arkansas River. When you are drenched enough, you can let the world lose on their super comfortable lounge chairs. If you are on holiday with your kids, there are plenty of thrilling activities that they will love- bouncing castle, water sliding, and bungee jumping.
Name:Wetlands Waterpark
Address:3111 10th Street Great Bend, KS
Related SIte:https://www.greatbendwaterpark.com/
4. Barton County Historical Society Museum & Village
Barton County Historical Society Museum & Village sits on a 5-acre space on the southern part of Great Bend. The museum prides itself on several historic buildings and a village exhibiting the ancient community life. There is so much for sightseeing here that you will need more than a day to explore it all. The buildings date back to the mid-1800s. There is a church, schoolhouse, small post office, stone house, a lustron house and a railroad depot- all authentically furnished. Among other artifacts, there are over 300 dolls, archeological displays, textile collections and antique tractors. There is also a Victorian parlor, which makes this museum a must-visit
Name:Barton County Historical Society Museum & Village
Address:85 S. Highway 281, Great Bend, Kansas
Related Site:https://www.bartoncounty.org/vnews/display.v/SEC/Health%20Department%7CHeartland%20Walking%20Trails%3E%3EBarton%20County%20Historical%20Society%20%26%20Museum
5. Kansas Oil & Gas Museum
Getting a museum focused on the oil industry is hard, but Great Bend offers that. The indoors of the museum is a small acreage, but what it holds is like no other. It has an exceptional collection of industrial oil production from the 20th century. The museum also preserves the history of the city from the earliest days of the Native Americans of the 1900s. There is also a 10-acre outdoor sightseeing area, awaiting your exploration. You will have an opportunity to view a hundred-year-old oil field equipment and the historic oil boom town
Name:Kansas Oil & Gas Museum
Address:5944 10th St, Great Bend, KS
6. Veterans Memorial Park & Lake
The Veterans Memorial Park & Lake is an exciting place to get outdoor activities in a 12-acreage land and lake. These activities include fishing, kayaking and boat riding, gorgeous fitness trails and playgrounds. You can also take part in fun-filled sports activities such as sand and mud volleyball and tennis. Explore this area during sightseeing through a floating bridge walk away that connects one part of the to the other giving you a breathtaking scenic views and swings. Take a walk along the shores of the lake as you discover the special species of birds in the park and unique thorny desert trees. When tired take, some rest in the quiet and well-equipped shelter rooms.
Name:Veterans Memorial Park & Lake
Address:McKinley St, Great Bend, KS
Related Site:http://greatbendks.net/
7. Shafer Memorial Galley
Shafer Memorial Galley is popularly known as the "Gem of the Campus." It is located at the Community college of Great Bend. It houses permanent and seasonal cultural and art displays from many parts of America. On display for sightseeing is the sculpture of the late Gus Shafer, masterpieces of prominent and famous artists, and a glass-enclosed lobby featuring Shafer. The displays are a true reflection of a strong commitment to culture and arts, all dating back to 1981. Some of the work is from artistic giants like Chagall, Matisse, Picasso, and Audubon.
Name:Shafer Memorial Galley
Address:245 NE 30 RD Great Bend, KS
Related Site:https://bartonccc.edu/community/shafergallery
◎ Closing
Trying to persuade yourself to pack-up for a holiday in Great Bend? Well, Great Bend offers a broad selection of sightseeing attractions all year round. There are places to learn, interactively explore and just unwind in your comfort. Great Bend is also the place that you will get effortless, genuine smiles and your tummy will be happy (local and international cuisines never disappoint). Great Bend is simply that place that will forever remain in your mind.