Crescent City:A Home to Water and Marine Animals Tourist Attractions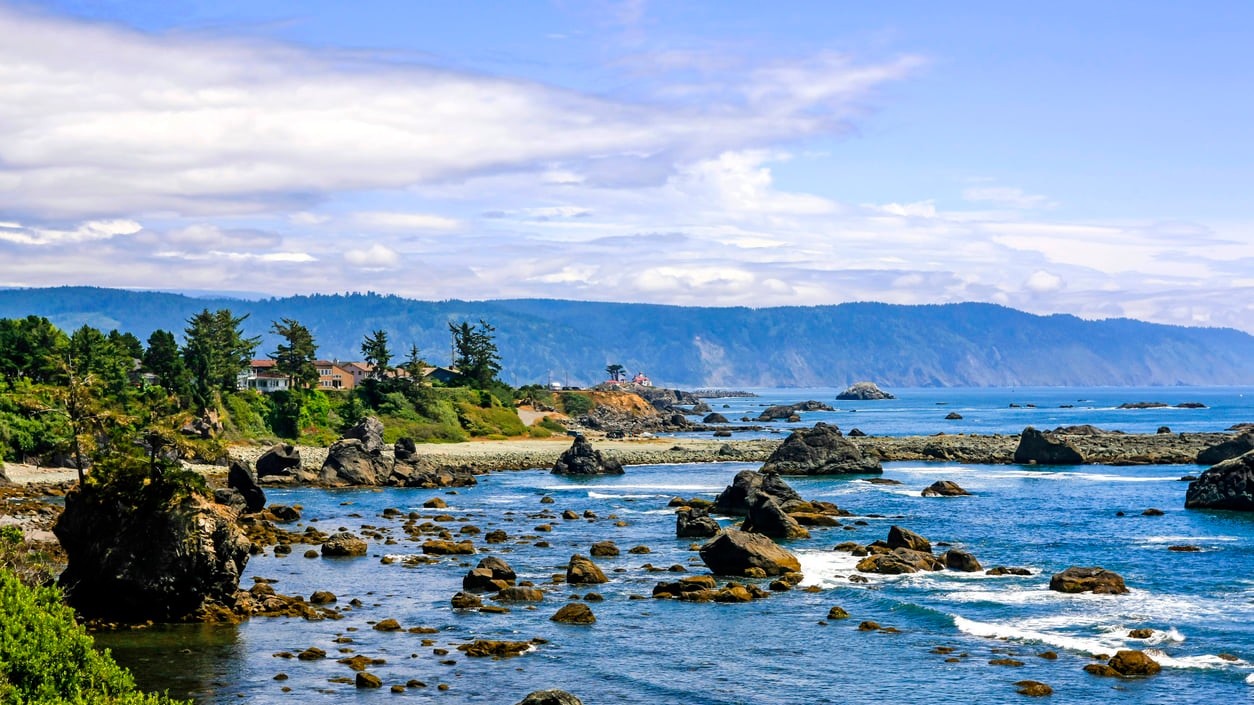 Crescent City is located in the Del Norte County, California. It is named for its location which is a curved-shaped in the south sandy beach in the town on the Pacific coast in the upper northwestern part of California. It is a significant tourist attraction site due to it numerous places which one can go for holiday and vacation such as crescent city beach. The vast beautiful water bodies and beautiful marine animals are must-see during a sightseeing tour.
[x] close
Crescent City:A Home to Water and Marine Animals Tourist Attractions:table of contents
1. Jedediah Smith Redwoods State Park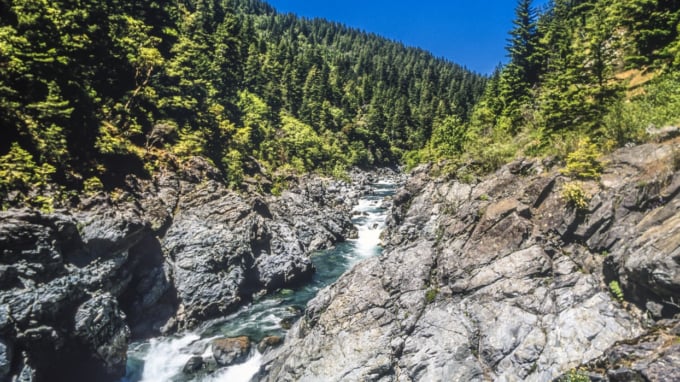 A park named after Jedediah Strong Smith, who became the first man in the 1820s to explore the interior of northern California. It has a vast area of land that is covered by the thick redwood forest, banana slugs, and beautiful river and waterfalls. When on a sightseeing tour in the crescent city you can go for fishing in the Smith River, hiking, and fire camping. Take a walk as you watch the wildlife in the forest areas such as antelopes and gazelles. Visitors are advised to follow the rules when interacting with the wildlife to prevent accidents. The park is open all year for sightseeing, vacation and holiday camping.
Name: Jedediah Smith Redwoods State Park
Address: Crescent City, CA
Related Site:http://www.parks.ca.gov/?page_id=413
2. Battery Point Lighthouse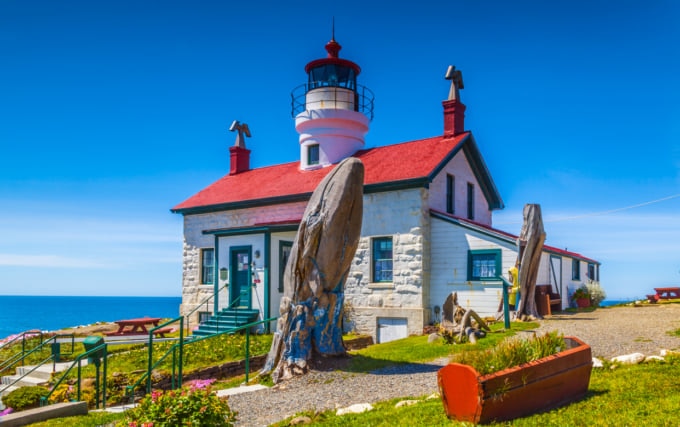 It is a small island in the Pacific Ocean that helps one to connect with nature. A place to get the best aerial view of the environment around the crescent city. When on the tower in the Battery lighthouse one gets to experience some great scenic views and breeze from the ocean. Visit the rooms at this place when on a sightseeing tour to see a display of maritime artifacts, photos, and historical documents. Visit the lamp room and bell house to experience the beauty of the ocean. It is recommended to visit this area when the water levels are low. It is open throughout the year and accessible by foot during low tide.
Name: Battery Point Lighthouse
Address: Battery Point Light, Lighthouse the Way, Crescent City, CA
3. Ocean world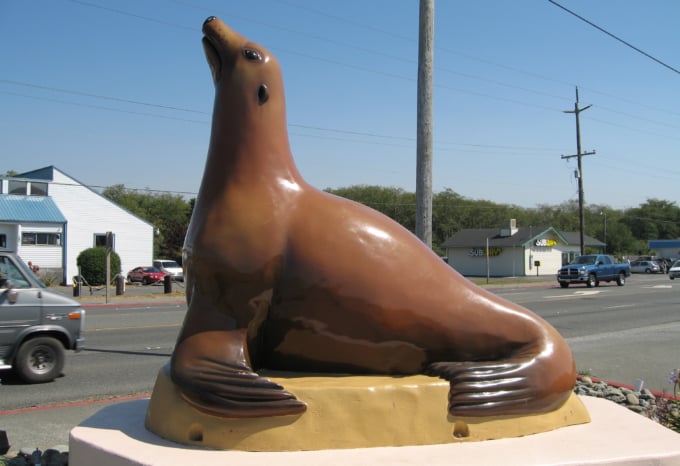 Ocean world in the Crescent City has been in existence since 1964 as a tourist attractions site where you interact with ocean creatures from the Pacific Ocean. You will have an opportunity to touch the strange water creatures that live in rocks with bare hands when on a sightseeing tour. Also take a visit to the aquarium where you get to interact with sharks, bat rays, wolf, eels and have a great moment with seals and sea lions. With guided tours, you will learn about the life of magnificent sea creatures in the large water bodies. Connect and get mesmerized by the big fish such as shark when on a sightseeing tour in the Crescent City. It is open all days in a year.
Name:Ocean World
Address:304 Hwy 101, Crescent City, CA
Related Site:http://oceanworldonline.com/
4. Crescent Beach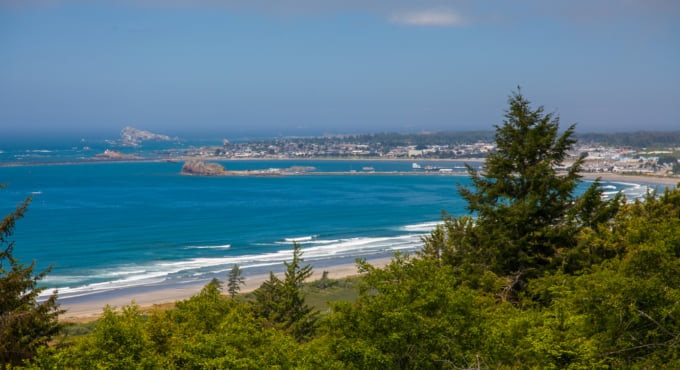 It is situated in the north of California in the Crescent beach. It is a location to relax and have plenty of activities such as collecting shells, swimming, picnic and boat riding when sightseeing. It is surrounded by the hills that illuminate beautiful rainbow and fantastic views. It is a safe site that you can take the family for fun activities. Has a collection of sporting activities such football and volleyball along the beach which you can participate to spice up your sightseeing tour. Dance to great music from a live performance from local bands that come to entertain tourist and video shooting the weekend.
Name:Crescent Beach
Address:Crescent City, CA
5. Castle Rock National Wildlife Refuge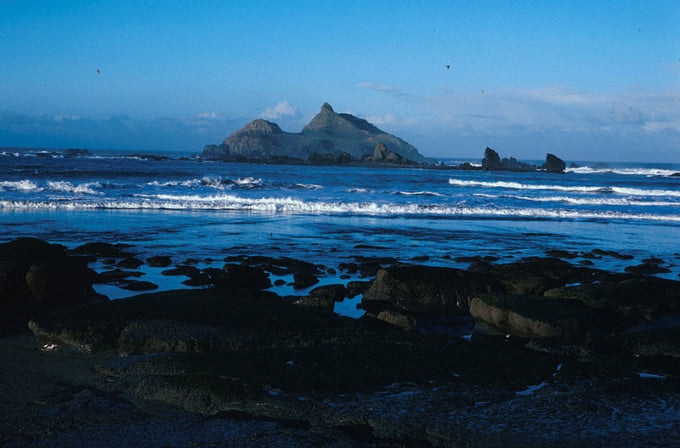 Photo by commons.wikimedia.org
Castle Rock Wildlife Refuge is in northern California 0.80 km offshore from the Crescent City. The 14 acres rocky area prides itself as an essential sanctuary for the Aleutian cackling goose and the nesting seabirds. There are endless options for the tourist which include hiking, climbing, golfing and biking. This beautiful place in Crescent city is known as a hub to attractions related to entertainment such as different theatre that specializes in magic, illusions and special effects. It ranked as one the place that showcases the remarkable international art festivals like wine festivals, historic sightseeing tours, a good castle and multi-complex cinema.
Name:Castle Rock Wildlife Refuge
Address:Crescent City, CA
Related Site:https://www.fws.gov/refuge/castle_rock/
6. Endert's Beach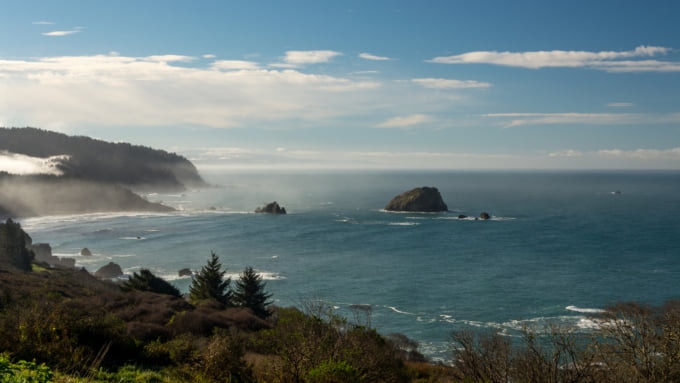 Endert's Beach is situated just 2 kilometers from the old coat highway in the Crescent City. It is rocky and with a driftwood-laden shoreline that is ideal for walking in the morning during the sun rises and afternoon sunset. The beach is the model place to enjoy strolling, sand-casting and watching water waves. It is an ultimate attraction sitting on the rocks along the shore, and you can quickly fall in love in this destination as you watch the low tides that show the vibrant tide pools of the south of the beach. See and interact with sea urchins, giant green anemones, and sea stars. Explore the majestic world's tallest trees such as Roosevelt elk that grows to a height of 107 meters. All visitors are guided to while exploring the beach for the first time to avoid accidents.
Name: Endert's Beach
Address: Enderts Beach Rd, Crescent City, CA
7. Prehistoric Gardens
Prehistoric Gardens is a terrific place located few miles from the south of Port Oxford on Highway 1001 in Crescent City and offers an attraction for both ancient and modern creatures. When you visit Prehistoric gardens, you will discover the important animals that are extinct. It is documented to have attractions that are correctly described to provide information about the reptiles that use to exist 251 – 65.5 million years ago. Experience pleasant environment in this 300-year-old forest with unique spruce and abundant ancient sword ferns while on sightseeing. Also, catch the fantastic ocean views winding down the woods as you come face to face with twenty-three magnificent sculptures of the old dinosaurs displayed in the different site. The prehistoric garden is open to the public to explore, discover and learn about the early animals whereby all the information is written on each sculpture which you can not get your eyes off.
Name:Prehistoric Gardens
Address:Gold Beach, OR
Related Site:http://www.prehistoricgardens.com/
8. Northcoast Marine Mammal Center
The Northcoast Marine Mammal Center was founded by the Dennis Wood D.V.M in 1983 as a home for the preservation and rescue center for marine animals. It is now an attraction site with numerous hundreds of different species of ocean animals such as seals and sea lions. The park around this is well maintained with also different special dogs such Germany shepherded. The fish aquarium is the best place to be in this center as it has exciting fish which has different colors and shapes. Visitors are permitted to interact with the animals, but they should not feed animals and Children should always be accompanied.
Name:Northcoast Marine Mammal Center
Address:424 Howe Dr, Crescent City, CA
Related Site:http://www.northcoastmmc.org/
9. Crescent City Harbor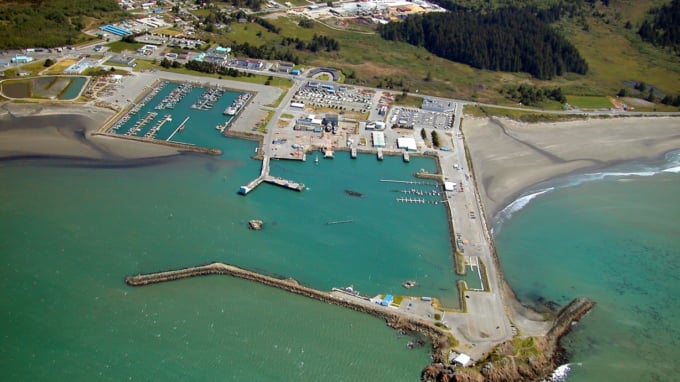 The Crescent City Harbor is a three miles sandy beach in the old growth redwoods. It was reopened in 2014 after catastrophic tsunami damage in 2011. It prides itself as a destination for attraction due to its strategic location in the middle of the Northern California Coast, Redwoods state and the National Parks. See the big ship as the dock when you go for biking riding and hiking on the California coast trail. When on sightseeing, you cannot miss the famous art gallery on the marine fisheries and tsunami resistant marina. Relax in the Northcoast Sports and Grill restaurants as you enjoy fresh seafood such as tuna, fish, and crabs. Participate in stunning beach sports such as boat riding, kayaking, and yachting. This astonishing state of the art harbor is opened six days in a week and only remains closed on Sunday for recreational activities.
Name:Crescent City Harbor
Address:101 Citizens Dock Road Crescent City, California
Related Site:http://www.ccharbor.com/
10. Lake Earl
Lake Earl located in the northern part of the crescent city in California with a sandy beach from St. George and extends towards Tolowa Dunes State Park. It has numerous beach access point and Tell Blvd is the best as it allows easy to participate in canoeing, kayaking, boating or fishing when on sightseeing. The southern access is perfectly positioned for activities such as hiking and birdwatching. You can go for hunting which is allowed around the forest in this lake. Also, watch wildlife such lions, cheetah and antelopes. The mountains and trails are perfect for climbing and bike riding.
Name: Lake Earl
Address: Lake Earl, Crescent City, CA
◎ Closing
Do you want to see and experience the best water bodies and sea animals attractions? Crescent City is a place to be for it offers great opportunities. Get to interact with marine animals in Northcoast Marine Mammal Center, Endert's Beach and Crescent City Harbor. Also, visit overwhelming ancient and modern tourist attractions, wildlife and recreation facilities perfect for holiday, vacation or sightseeing visit.