Cedar Rapids:The True Definition of Beauty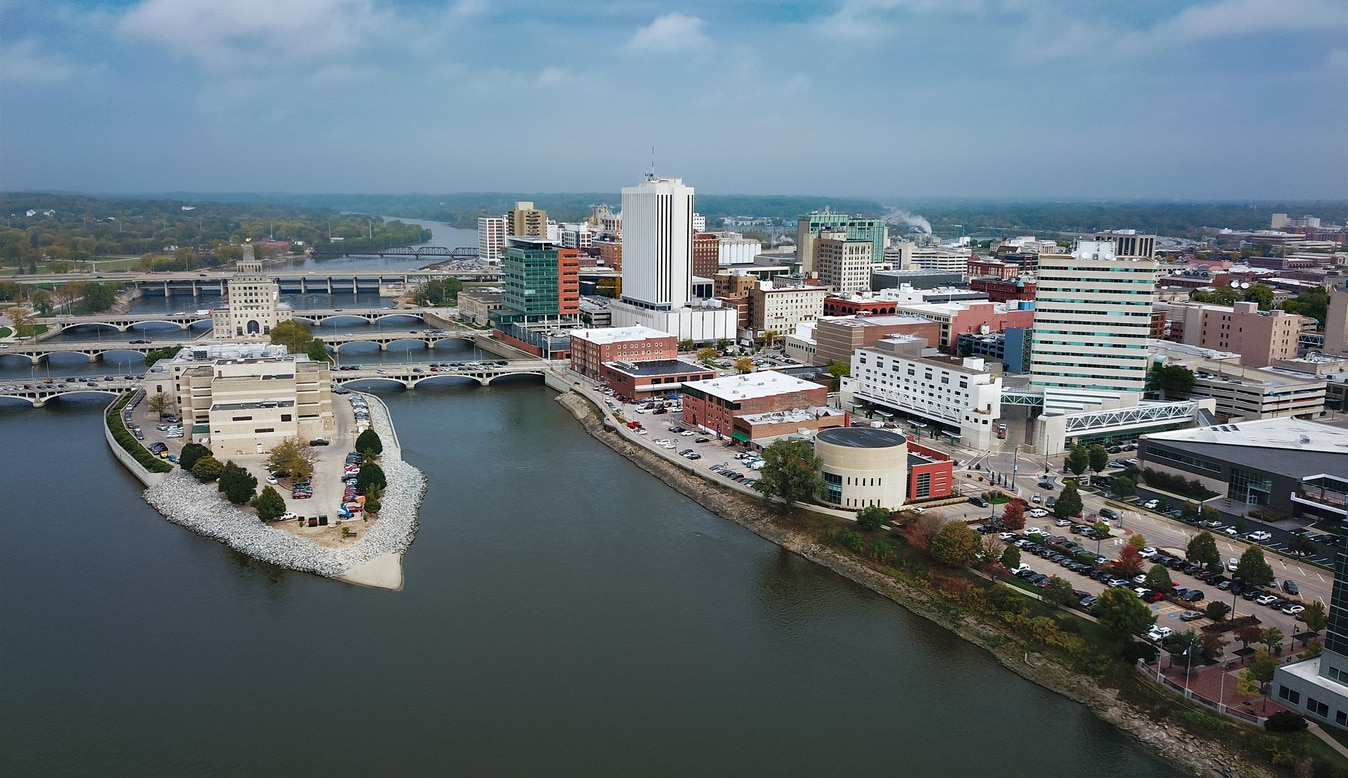 Cedar Rapids has been associated with having diverse, fun activities that will always suit everyone who often comes to visit the city. Even if you are on a trip with your family or friends, this city will obviously be the place to host many indoor and outdoor activities. Cedar Rapids has a strong historical background, and it further hosts various ethnic events to celebrate its outstanding origin of food and music.
[x] close
Cedar Rapids:The True Definition of Beauty:table of contents
1. Noelridge Park
Noelridge offers an impeccable scenery. This park has been praised several times that it suits several activities such as jogging, dog walking, and even picnic. Grow your love for the birds and ducks by feeding them in this park. Families can also have a nice time making a stopover for a picnic in this amazing scenery. An 8-mile trail which is circular surrounds this park. Furthermore, the Noelridge Park has been identified as being a great place to host concerts. During the cold days, go for sun basking in this park. This park is quiet, and it is very peaceful.
Name:Noelridge Park
Address:4900 Council St NE, Cedar Rapids, IA
Related SIte:http://www.cedar-rapids.org/residents/parks_and_recreation/noelridge_aquatic_center.php
2. National Czech & Slovak Museum & Library
The National Czech & Slovak Museum & Library turns out to be one of the best spots to capture memories with your family. This spot has a unique scenery that is good for taking photos. Couples are also allowed to organize their wedding reception. The history of the National Czech & Slovak Museum & Library is well defined by the plethora of accessories that are there for display. Carry an extra coin to do some shopping in the art shops to get yourself some of the ornaments and jewelry being sold. The surrounding village is also very accommodating and has good taste in food.
Name:2National Czech & Slovak Museum & Library
Address:1400 Inspiration Place SW Cedar Rapids, IA
Related Site:http://www.ncsml.org/
3. Indian Creek Nature Center
The Indian Creek Nature Centre is nestled in the woods. This site is good kicking off your relaxing mode especially in the evening. It is also a nice place to carry out dog walking, taking a stroll with your family or your friends. Hiking and bike riding can also be done in this nature center that has so much to offer. The lovers of animals have something to smile about in the Indian Nature Centre. Some animals and birds are kept on display like the snakes, and the turtles. There is plenty of spaces for parking your cars in case you have one.
Name:Indian Creek Nature Center
Address:7158, 5300 Otis Rd SE, Cedar Rapids, IA
Related Site:http://indiancreeknaturecenter.org/
4. The History Center Cedar Rapids
The History Center Cedar Rapids is a small museum that intends to explain the history of the well know Cedar Rapids through the exhibits that it has. The museum explains every single detail of the cedar rapids and how they occur. It is a place worth dedicating an hour or more to learn about these wonders of the world. Though the building is small, you will be shocked to find out that it carries more than it looks. These rapids form part of the gems in the site, and the trace of the history it showcases is fun and educational.
Name:The History Center Cedar Rapids
Address:716 Oakland Rd NE Ste 103, Cedar Rapids, IA
Related SIte:https://www.historycenter.org/
5. Cedar Rapids Public Library
The Cedar Rapids Public Library engages the general community to involve themselves in major discussions of the issues affecting the contemporary world. Several complex talks are accumulated to form some of the reality talks which can help make a major impact in the world. Several major events are honored at this library. It also has a wide selection of books that you can choose during the opening hours to widen your knowledge in various fields. As a resident, local or even international tourist, take the prime opportunity to socialize with each other.
Name:Cedar Rapids Public Library
Address:450 5th Ave SE, Cedar Rapids, IA
Related Site:http://www.crlibrary.org/
6. Brucemore Mansion
Brucemore is the place that holds the heart and the secrets of the three Cedar Rapids family. This place showcases the diverse traditions and cultures that the three families shared. The tour guides have mastered the art of delivering detailed information about the history of this fascinating place. This home was previously decorated back in December with Christmas trees being placed in each of the rooms. Enjoy the decorated interior of this place with your friends and family. The house also captures how the previous families who had money lived like. It is interesting studying their lifestyle in the mansion.
Name:Brucemore Mansion
Address:2160 Linden Dr. SE, Cedar Rapids, IA
Related Site:https://www.brucemore.org/
7. American Gothic Barn
The American Gothic Barn is located near Eastern Lowa where it is surrounded by trees. This makes it appear hidden. This barn is amazing, and the viewers won't stop marveling at the sight of the wood painting on its exterior parts. The painting on the barns was initially done by Mark Benesh. When traveling the backroad directions of Lowa, stop and check out the amazing pieces of art that are cool to take pictures with.
Name:American Gothic Barn
Address:1278 US-30, Mt Vernon, IA
8. Mother Mosque of America
If you are looking for one of the oldest existing mosques in Cedar Rapids, then the Mother Mosque of America will be worth it. Though small, it still accommodates a huge number of visitors who come to pray. The mosque is always full during the praying hours, and this means that you will rarely find someone except on Fridays. This mosque is welcoming visitors, friends, and families of all kinds. The rate of its growth was fast enough due to the hard work that the members put in place.
Name:Mother Mosque of America
Address:1335 9th St NW, Cedar Rapids, IA
Related Site:https://www.nps.gov/articles/mothermosque.htm
9. Sky Zone Trampoline Park Cedar Rapids
Sky Zone Trampoline Park Cedar Rapids is a nice place to take minors or even your own kids out to enjoy the nature it conveys. The park has hired the services of a professional support that will help in case you get stranded. There are numerous parking lots in this park also. The rate of organization in this institution is very high. The staff only requires only one person at a time to jump in the trampoline. Target the happy hours to enjoy the reduced rates of the jumpers.
Name:Sky Zone Trampoline Park Cedar Rapids
Address:5515 Council St NE, Cedar Rapids, IA
Related Site:https://www.skyzone.com/cedarrapids
10. Seminole Valley Park
The Seminole valley has undergone a number of renovations since 2017. Continuous grass cover and tree has been occasionally being planted to help in maintaining the valley. Events are also hosted in this valley. Soccer fields and well-spaced playgrounds are in this valley for the kids to play with when they come visiting the valley.
Name:Seminole Valley Park
Address:5925 Seminole Valley Trail NE, Cedar Rapids, IA
Related Site:http://www.cedar-rapids.org/
◎ Closing
Get the best bang out of your buck by visiting the Cedar Rapids Park. You will have a nice time as you explore the areas that are listed. Aim at finding what is new in every area that you will make a stop. If possible, part with a camera and take snaps in every place that you will tour to make memories.