Photo by Peter Cripps/Shutterstock
8 Beautiful Places to Visit in the UK Countryside
The countryside in the United Kingdom offers some of the most picturesque sights in the world containing idyllic villages and towns set amongst storybook landscapes. One of the great aspects of the nation's countryside is it combines a wealth of great natural settings. Beaches, mountains, and grass covered valleys can be found the length and breadth of the country. Although most people aim for the bright lights of London when visiting the island, these eight beautiful countryside places are must-visit destinations. Not only will you find yourself in picturesque surroundings, but you'll get to know the more traditional side to the UK and its people.
table of contents
[x] close
8 Beautiful Places to Visit in the UK Countryside
Cotswolds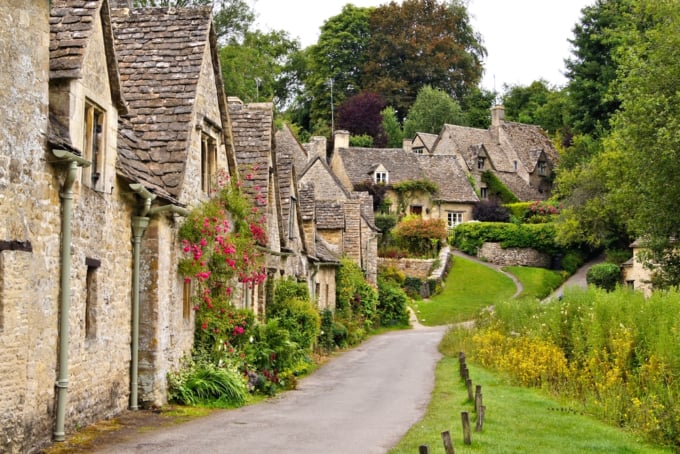 Photo by JeniFoto/Shutterstock
The Cotswolds are just a stone's throw away from London, which makes it a great escape from the noisy capital, as an entire area of lush natural landscapes and humble villages. The Cotswolds' villages are straight out of film and literature with their brown and grey stone cottages set amongst rolling hills. The Cotswolds is made up of five English counties and over 800 square miles of countryside, it truly is some of the most stunning land in the world. Due to its beauty, the Cotswolds have had a royal connection for centuries, which you can see at places like the Highgrove Estate and Corsham Court.
Lake District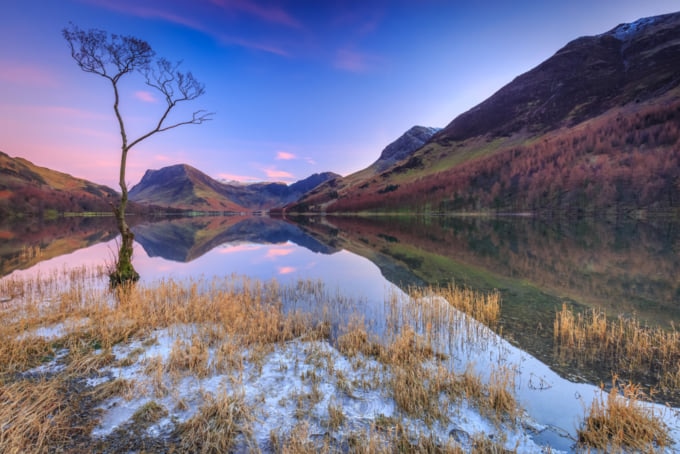 Photo by Michael Conrad/Shutterstock
The Lake District joined the UNESCO list of World Heritage Sites in 2017, amongst a list of protected natural wonders with places like Arizona's Grand Canyon and Peru's Machu Picchu. The area is home to a myriad of small, quaint villages with classic pubs and tea rooms. Outdoor adventures are on tap thanks to the number of lakes that make up the region, which are surrounded by rugged mountains and forests with plenty of beautiful trails to check out. If a relaxed experience is your idea of fun, then just take it slow with boat rides around the lakes and exploring the tiny villages.
Cornwall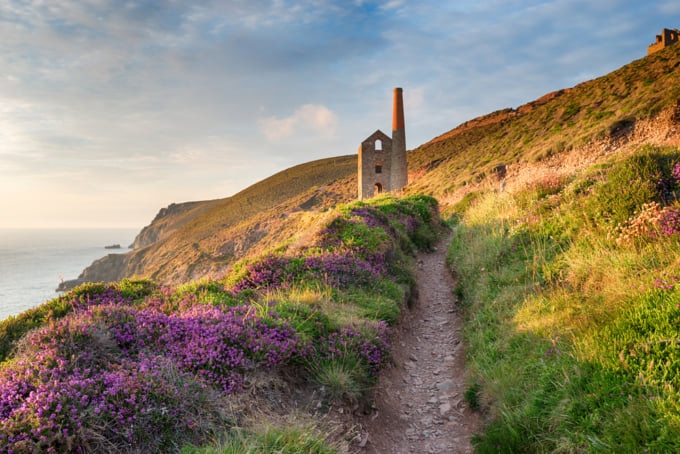 Photo by Helen Hotson/Shutterstock
Cornwall is England's westernmost point where its beaches lap up the Atlantic Ocean's waves. The area is home to some rugged cliffs that overlook the ocean and rolling hills that lead back to mainland England. Many beautiful villages are set throughout the large county. From small seaside villages with restaurants serving freshly caught seafood to landlocked farming towns, Cornwall has some of the UK's best natural scenery. One of the most popular adventure sports to try while in Cornwall is surfing. The counties' beaches receive strong waves that make it an ideal area to 'hang ten' when visiting the UK.
Loch Lomond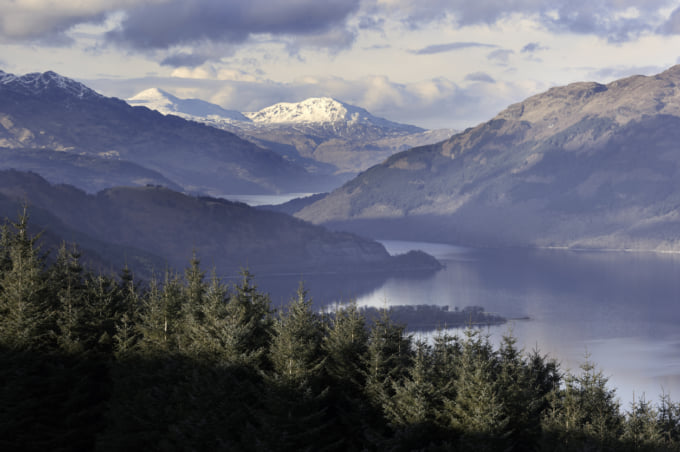 Loch Lomond and the Trossachs National Park have been regular weekend getaways for residents of Glasgow for over a decade. Loch Lomond is Great Britain's largest inland stretch of water. Travelers can explore the loch, local slang for lake, by boat and cruise around the waters via canoe or kayak. The villages around Loch Lomond have rental facilities making it possible to visit the area and hire a vessel. Trossachs National Park is a brilliant area for anyone seeking an outdoor escape. The park has 22 lochs and two forest parks. A host of bed and breakfasts and hotels are situated around the two attractions making it easy stay a weekend or longer.
Snowdonia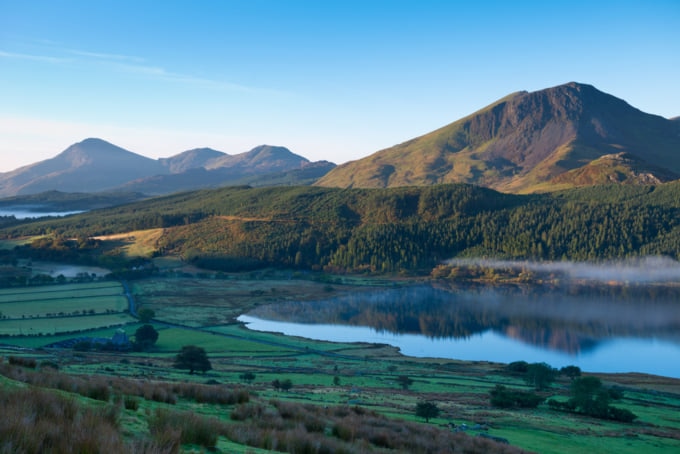 Photo by stocker1970/Shutterstock
Situated in North Wales, Snowdonia is an unspoiled piece of UK countryside. This breath-taking region is home to Mount Snowdon, the tallest mountain in England and Wales. Hikers descend on Snowdon to trek to its summit and trail runners have made it a popular location to ascend over the years thanks to its challenging terrain. History buffs will love Snowdonia for the castle remnants that are still located amongst its fields and hills with castles dating from various periods back in time from Roman times to the medieval period.
Ballymena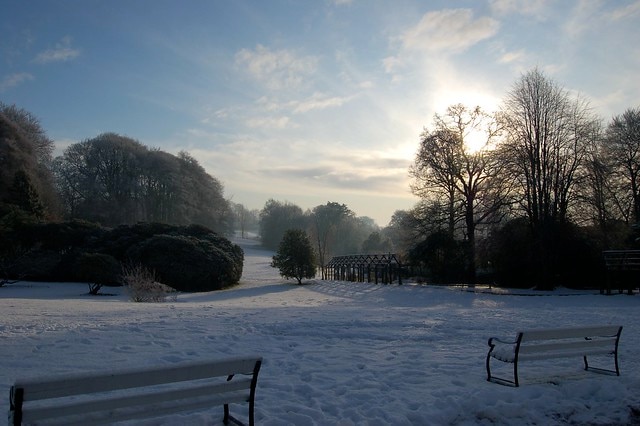 Photo by Matthew Hutchinson/Flickr
Northern Ireland's Ballymena was founded in the 1600s and the town is filled with a number of must-see heritage sites. Golf lovers in particular will fall in love with the amazing course found at Galgorm Castle. The spectacular Slemish Mountain stands over 1,500 feet above sea level and attracts hikers from all over Britain. A plethora of top-class hotels and restaurants are also located around Ballymena and are perfect for dinner or a late-night drink.
Jurassic Coast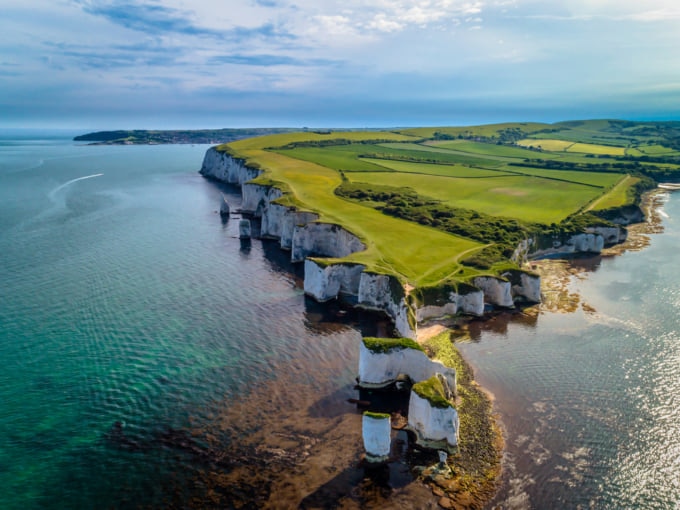 Photo by Andy Lyons/Shutterstock
The Jurassic Coast is the name given to England's south coast that stretches from East Devon to Dorset. The region is home to a number of gorgeous villages and towns. Along with quaint restaurants, pubs, and shops, the area around each town is filled with rolling hills and lovely beaches. There's nothing better than standing on the Jurassic Coast's beaches during a hot, sunny UK summer day.
Inverness
Photo by Agnes Rekasi/Shutterstock
Inverness is located in the north of Scotland nestled by the North Sea. The coastal town is a beautiful place to visit and a perfect base for a trip into the Cairngorms, a mountain range that makes up part of Scotland's second largest national park. The Cairn Gorm Funicular Railway is one of the main attractions in the national park, taking visitors up to the summit of the impressive mountain Cairn Gorm. Travelers can reach Inverness easily from the northern portion of the Cairngorms giving them the perfect place to retreat after a day in the mountains.
Conclusion
The UK has some famous, beautiful major cities. London, Glasgow, and Manchester attract large numbers of visitors thanks to the history and attractions each possesses. However, outside of these cities are picturesque towns and villages with national parks, lakes, and mountains surrounding them. While London and other major cities entice travellers to visit, the UK countryside is ideal for a true escape and a chance to get to know the people of Britain.