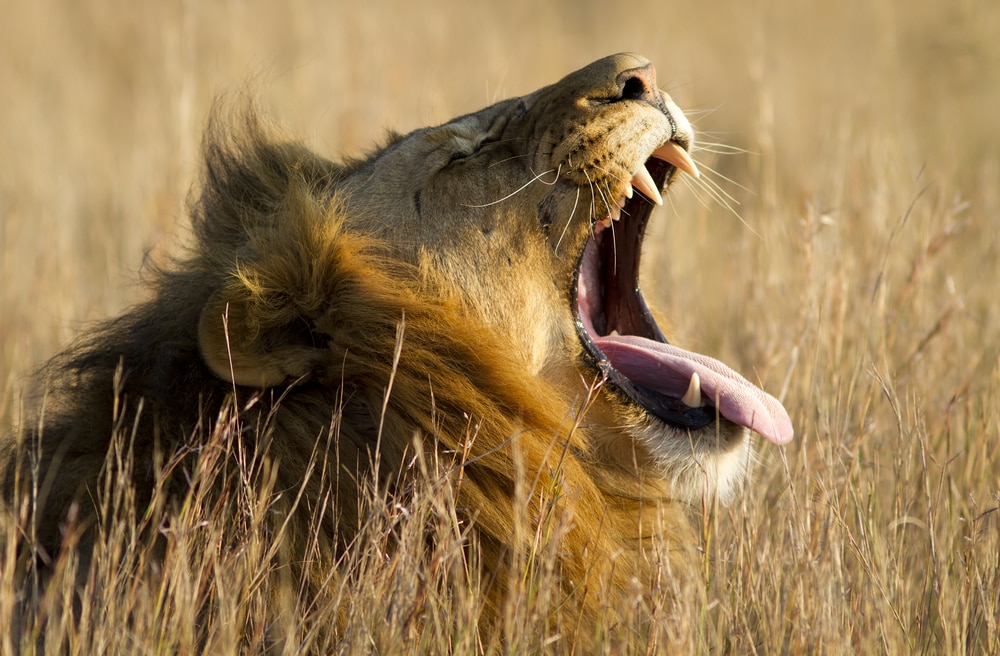 Photo by Jason Prince/Shutterstock
Unique Experiences you Need to Have in South Africa
A common phrase you'll hear among South Africans is that 'Africa gets into your blood.' A visit to South Africa can be an extraordinary experience; the rainbow nation offers everything from rare animal encounters to unique food and drink experiences and some incredible sightseeing spots that you'll never find anywhere else. Here's a round up of experiences that you'll only ever get the chance to do in South Africa.
table of contents
[x] close
Unique Experiences you Need to Have in South Africa
Stand at the Tip of Africa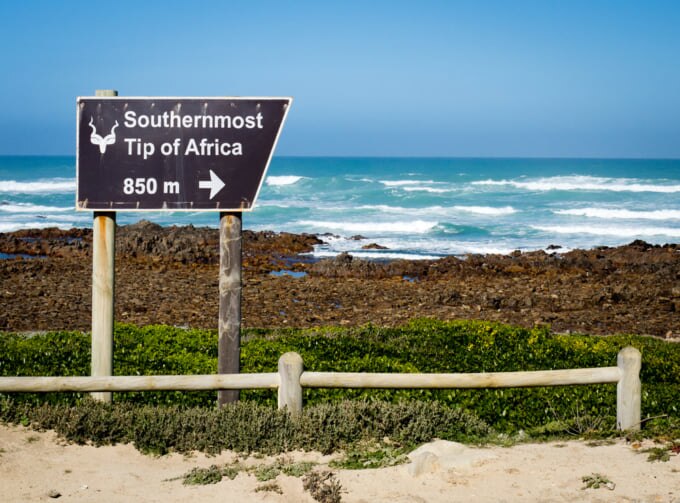 Photo by Ventu Photo/Shutterstock
Cape Agulhas is African's southernmost tip, and is also the point where the Indian and Atlantic Oceans meet. The area around Cape Agulhas is famed for treacherous seas and strong currents, and it's said that around 150 ships have sunk in the stretch of coastline surrounding Cape Agulhas. Originally named Cabo das Agulhas by the Portuguese, Cape Agulhas means 'Cape of the Needles' thanks in part due to the jagged scenery but also because it was one of the only known places where true North and magnetic north coincided.

You can climb the 71 steps of the iconic lighthouse for sweeping panoramic views over the coastline, take a photo at the famous landmark, and enjoy the fauna and flora of the National Park.
Get Close and Personal with the Big Five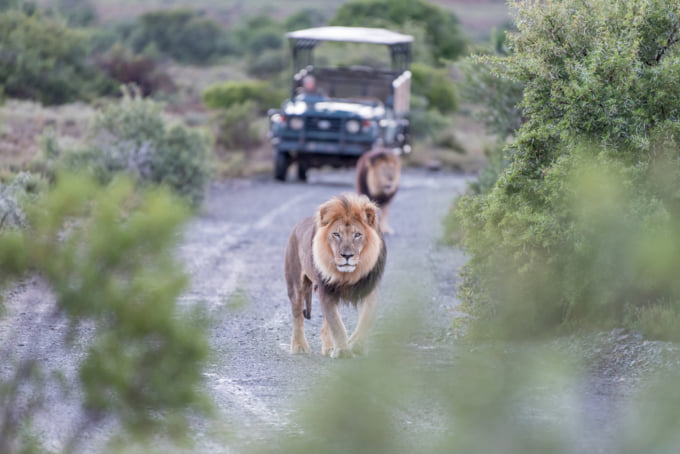 Photo by Grobler du Preez/Shutterstock
Something you'll commonly hear around Africa, the Big Five refers to iconic wildlife of the continent, lions, elephants, buffalo, leopards and rhinos. Although you can see the Big Five in a few other countries such as Botswana or Kenya, South Africa is undoubtedly one of the easiest and most accessible countries to take a safari in.

Anything is possible here whether you prefer to view elephants and leopards from the comfort of your own car and spend your nights in a tent, or go on private game drives with a guide and be pampered, wined and dined in a luxury lodge. Almost without exception, the game are all free roaming and survive in their natural habitats with little to zero human interference, it's so much more incredible than seeing such wildlife in a zoo.
Drink Rooibos in the Cederberg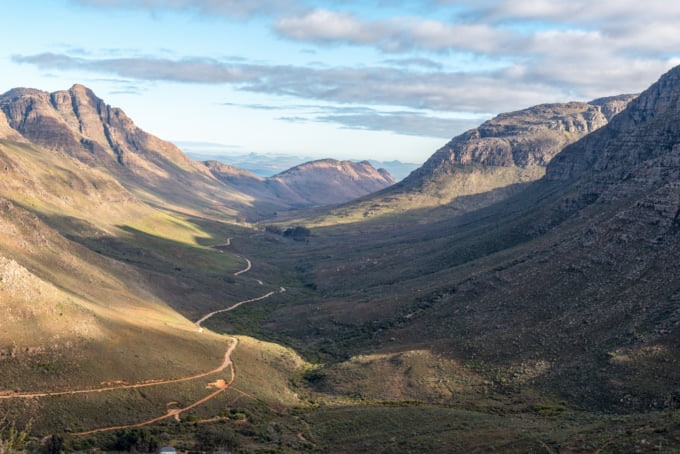 Photo by Grobler du Preez/Shutterstock
Rooibos tea is the most popular herbal tea in South Africa and has a multitude of uses, from medicines to alcoholic drinks. Known as red bush tea in a large amount of the rest of the world, the Cederberg area, a mountainous region in the Cape, is the only place rooibos is grown naturally.

Here this tea has been harvested since the 18th century, and a visit here will allow you to taste the different varieties and see other ways of using rooibos. If you like it, try the South African way of drinking it with lemon, honey and no milk. Rooibos is famed for its anti-inflammatory and healing properties so is regularly used to treat animals and humans alike for itching, infections, stomach pains and swellings. It's also found its way into flavoring plenty of craft gins.
See the Origins of Man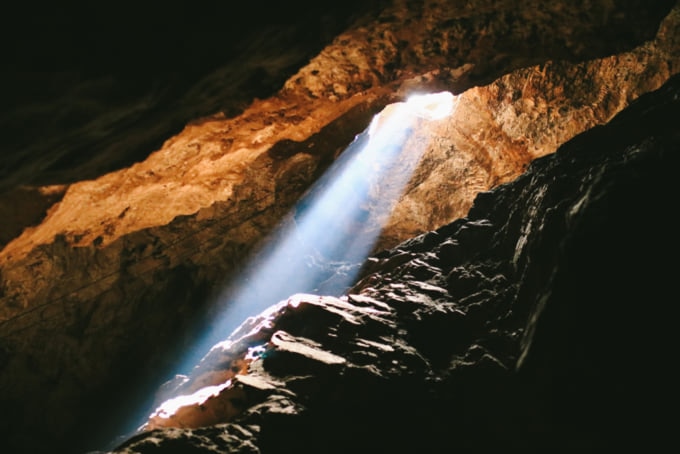 Photo by lulu and isabelle/Shutterstock
Just west of Johannesburg sits one of South Africa's eight World Heritage sites, the Cradle of Humankind. It was here that evidence of an ancient species, the Homo naledi, was recently found. The area is also famed for ancient fossils and remains of ape-men and early hominids. In terms of significance, that means that South Africa and the Cradle of Humankind specifically have a strong claim to being the birthplace of humans themselves. Visitors will enjoy Maropeng, a stellar exhibition center that focuses on the development of humans and our ancestors over the past few million years through interactive displays and information.
Ride Horses Next to Rhinos, Elephants and Giraffes
Other than doing a normal safari experience (which, let's be honest, is still anything but normal) you can also experience viewing the incredible wildlife in a number of different ways here. Some people opt for a guided bush walk, but a horse ride offers you the chance to get even closer to the game than you would in a vehicle or on foot.

This is because even animals like rhinos and lions are less perturbed by a horse than they would be by a group of humans or a car – so they'll pay you very little attention. Imagine cantering behind a giraffe or standing stock still while a rhino locks eyes with your horse… it's certainly not for the fainthearted, but it's an experience you'll never forget.
Chow Down on Bobotie, Koeksisters and Biltong
South Africa has a multitude of local foods sure to make your mouth water, but if we had to narrow it down to some of the most popular and delicious, these three would definitely make the list. Bobotie is similar to a cottage pie, but comes with a custardy egg topping instead of potato and has a fruity and sweet flavor thanks to the use of apricot jam and sometimes even fruit in the mince.

Koeksisters are a traditional pastry of sorts which are twisted to form a knot shape and then deep fried and coated in syrup; they're eaten as dessert or sometimes breakfast (with some strong coffee of course) and are best served fresh and hot. Then, of course, there's biltong. Americans have jerky, but it doesn't come close to South Africa's favorite snack of dried and cured beef strips or sticks. If you want the really good stuff, ask for 'geelvet' or 'yellow fat' biltong – it's moist, salty, and incredibly delicious. The perfect snack for a game drive or a sports game.
Conclusion
In its unique location straddling the lower tip of the continent, South Africa is like no other place on earth, offering a myriad of unique activities and places to see.