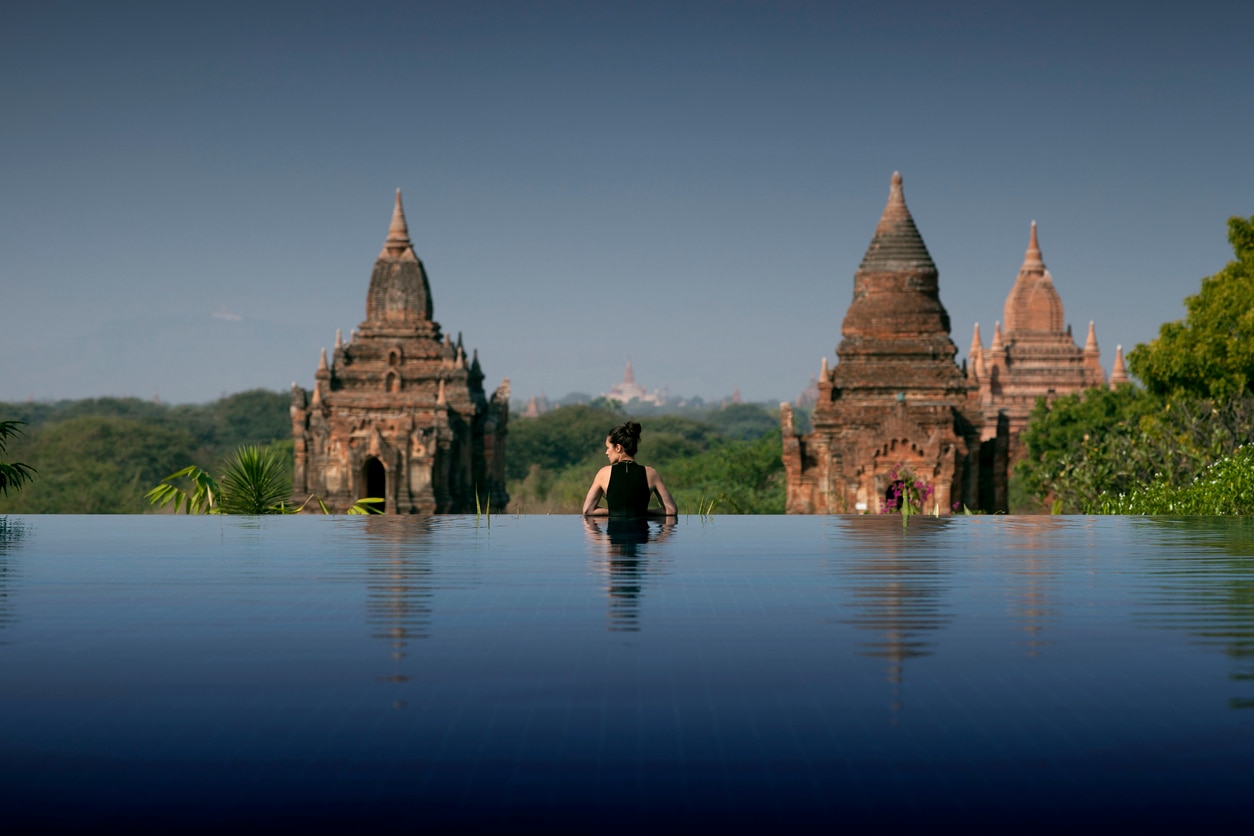 7 Incredible Infinity Pools in Asia You Need to Check Out
Architectural masterpieces that make you feel like you're bathing on the edge of a cliff, infinity pools are one of the marvels of the 21st century, the last ten years or so has seen a huge surge in their popularity. Nowadays if any hotel or resort wants to dial up their scale of luxury, adding an infinity pool is the way to go. The demand for these unique pools have brought about some incredible relaxation spots in some of the world's most beautiful locations. Here's our pick of the best infinity pools you need to check out in Asia.
table of contents
[x] close
7 Incredible Infinity Pools in Asia You Need to Check Out
Topas Eco Lodge, Vietnam
Poolside scenery doesn't get much more epic than the view from the infinity pool at Topas Eco Lodge as you look across the dramatic mountains of Sapa in northern Vietnam. Getting there is not too easy, its remote location is nestled deep into the mountains, far from any major settlement. You'll need to either drive there or get a bus which takes around an hour. Once you arrive however, it's well worth the journey, guests stay in a rustic bungalow entwined in nature and surrounded by beautiful views.
Hanging Gardens of Bali, Indonesia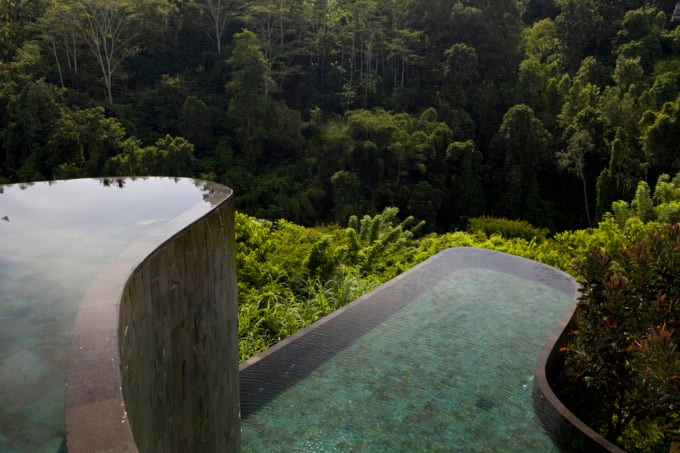 Infinity pools around Bali's luxurious villas have sprung up all around the island in recent years, as each luxury resort competes to offer guests the best experience imaginable. We'd have to give the crown of the best pool to the Hanging Gardens of Bali however, surrounded in the midst of greenery and blending into the jungles of Ubud.
Marina Bay Sands, Singapore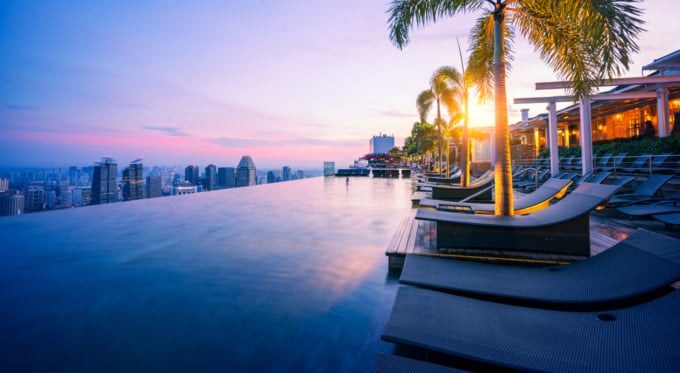 Photo by anek.soowannaphoom/Shutterstock
As one of the most famous infinity pools in the world, the view doesn't get much more classic than at the top of the Marina Bay Sands, looking out over the sea of skyscrapers in the city's financial district. This 150-meter-long pool is often credited with starting the huge popularity surge of these incredible feats of architecture in the last few years. You'll need to be a guest of the hotel to visit the pool, although non-guests are allowed to enter the adjacent bar area.
InterContinental, Hong Kong
Photo by InterContinental Hong Kong/Flickr
Easily giving Marina Bay Sands a run for its money, the InterContinental and its infinity pool offers stunning views over Victoria Harbor and across to the iconic skyline of Hong Kong island. It's nowhere near as big as the similarly stunning one you'll find in Singapore, however the one at the InterContinental is significantly less well-known and sometimes you'll even have the pool all to yourself.
Wildflower Hall Shimla, India
What could be better than chilling out in an infinity pool with views over the Himalayas? Wildflower Hall takes it one step further however as their gorgeous pool doubles up as a Jacuzzi. Perfect for those cold winter mornings that you might expect from sitting at the foot of the most dramatic mountain range in the world.
The Lalu Sun Moon Lake, Taiwan
Relax in this beautiful infinity pool while enjoying some of the best scenery in Taiwan, from here you'll get a view across the picturesque Sun Moon Lake and its surrounding mountain scenery. Like a smaller version of the infinity pool at the Marina Bay Sands with its long stretch of water, Lalu's version is set in a much more serine and relaxing environment.
Aureum Palace Hotel & Resort Bagan, Myanmar
The view across the ancient city of Bagan is nothing short of incredible with the sea of crumbling pagodas stretching as far as the eye can see. However most visitors don't realize you can get a beautiful view over this historic complex, all while relaxing in an infinity pool at the Aureum Palace Hotel. For such a luxury hotel, the price is not that high either, usually around 150 US dollars per night. Best of all, all guests get access to the swimming pool.
Conclusion
If you're looking to add a splash of luxury to your holiday, a visit to any of these amazing places is well recommended. Although there are some hotel and resort pools that are available to non-guests, most tend to be for people who are staying over so bear that in mind before traveling over to your chosen pool.