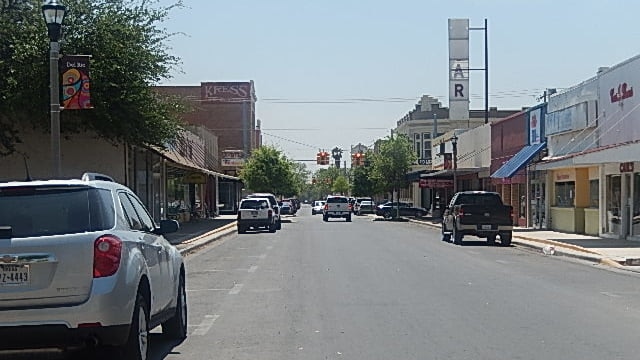 Photo by commons.wikimedia.org
Del Rio : 10 Top Things to Do in this Texan Metropolis
Del Rio is a city found in the county of Val Verde. This border city is a great stop for those vacationing in Texas. The population has since grown from the under 50,000 that lived there in 2015 resulting in great economic growth. As a sightseeing hotspot, expect to find some interesting attractions that vary in nature such as museums, eateries, among other interesting things sited below.
table of contents
[x] close
Del Rio : 10 Top Things to Do in this Texan Metropolis
1. Amistad Natural Recreation Area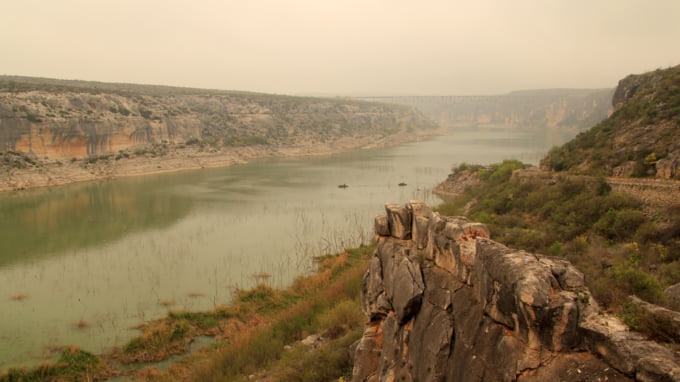 Photo by William Silver/shutterstock.com
Amistad National Recreation Area is a great place to relax especially on a hot day. The lake is bordered by both Texas and Mexico. The grounds are ideal for fishing and boating activities as it is usually less crowded. Despite being less crowded, this does not mean the visitor flow is low throughout. Peak times are over the weekends. Although swimming is possible there is some alligator gar that you may come across. They are however harmless to the humans. The park rangers are very friendly and informative. There are shade areas with grills set for the visitors to use.


Name : Amistad National Recreation Area
Address : Hwy 90 West, Del Rio, TX
Related Site : https://www.nps.gov/amis/index.htm
2. Val Verde Winery
Val Verde Winery is the oldest running winery in Del Rio. Although the building is small and quaint, it still holds rich history and some of the best wine you can find in Del Rio. The place has been well laid out offering a great sitting area on the picnic benches at the back that provides great views of the grapevines as well as an ample parking space. The wines on sale are very affordable and guests can get up to 10 tastings for $10 which is very affordable. The winery has been established with great family values with the aim of achieving some community development too!

Name : Val Verde Winery
Address : 100 Qualia Dr, Del Rio, TX
Related Site : http://www.valverdewinery.com/
3. Whitehead Memorial Museum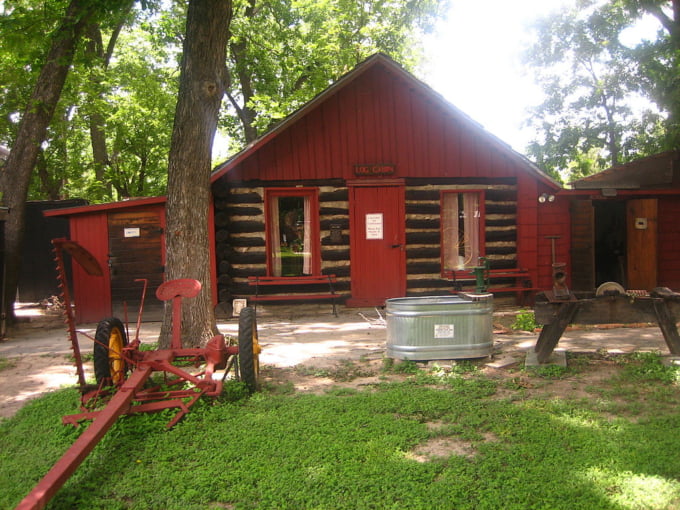 Photo by commons.wikimedia.org
The Whitehead Memorial Museum is the only full-time public museum in Del Rio. Since its establishment in 1962, it has maintained the preservation of historical and tangible artifacts that reflect on everything about Del Rio. The museum covers two blocks and contains different types of machinery from the era as well as other exhibits. There is more to be found outside too. The ancient rock art images and native American art steals the show. There is a free map given to guests with exhibits arranged in order from A to Q. This ensures you do not miss any important part.
Name : Whitehead Memorial Museum
Address : 1308 S Main St, Del Rio, TX
Related Site : http://www.whiteheadmuseum.org/
4. Devil's River State Natural Area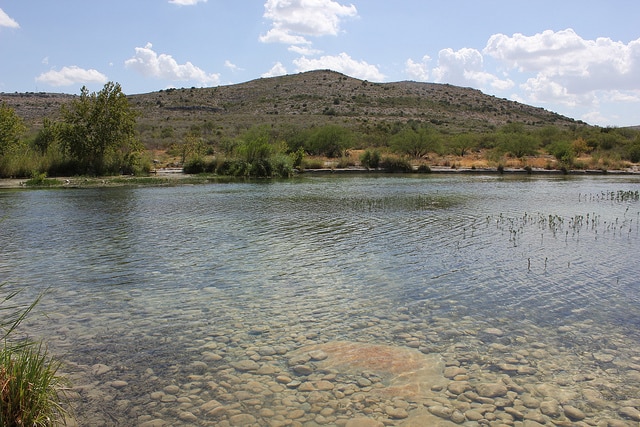 Devils River State Natural Area this place is famous due to the Devil's Canyon located at Amistad lake. The trip needs you to be physically fit to endure the area. The falls and terrain can be quite challenging as the falls are vigorous standing 10 feet tall known as Dolan's falls. Anyone choosing to kayak or visit the falls needs to have proper gear and equipment. Swimming by the deep hole is very adventurous and exciting. You can also book an expert guide to take you down the river if it is your first time maneuvering the place in Del Rio.
Name : Devils River State Natural Area
Address : 21715 Dolan Creek Rd, Del Rio, TX
Related Site : https://tpwd.texas.gov/state-parks/devils-river
5. Laughlin Heritage Foundation Museum
Laughlin Heritage Foundation Museum is a collective effort of different people who are passionate about collecting and preserving memorabilia that would have been lost. Despite being a small museum, it is filled with great detail and stories. There is a curator around who will give you insights of the place also showing you the U2 planes that were once used at the Laughlin Air Force Base. Some genuine artifacts are also exhibited with photos showing the Cuban missile crisis. The collection is very impressive bound to wow anyone.
Name : Laughlin Heritage Foundation Museum
Address : 309 S Main St, Del Rio, TX
Related Site : https://www.laughlinheritagefoundationinc.org/
6. Del Rio Council for the Arts at the Firehouse Gallery
Del Rio Council for the Arts at the Firehouse Gallery is a great place to learn more about the vibrant art community of Del Rio. There are four different galleries at the firehouse all by the local artists. It is a great place to mingle as you enjoy some live music and refreshments too. Since the building is large, some rooms have been dedicated to serving the various form of activities such as cooking classes. The atmosphere of the place oozes with art and creativity. On display are quilts, photographs among other exhibitions.
Name : Del Rio Council for the Arts at the Firehouse Gallery
Address : 120 E Garfield St, Del Rio, TX
Related Site : http://www.delrioarts.com/
◎ Closing
Just 152 miles away from San Antonio is the marvelous Del Rio city. The ambiance of the place is generally relaxed offering an appealing visit to all. Tourists sightseeing in Del Rio are advised not to miss out on the Laughing Air Force base which is not far from the town center. The site is a great refuge during mild weather. Despite the moody weather of Del Rio, it always provides a good time.