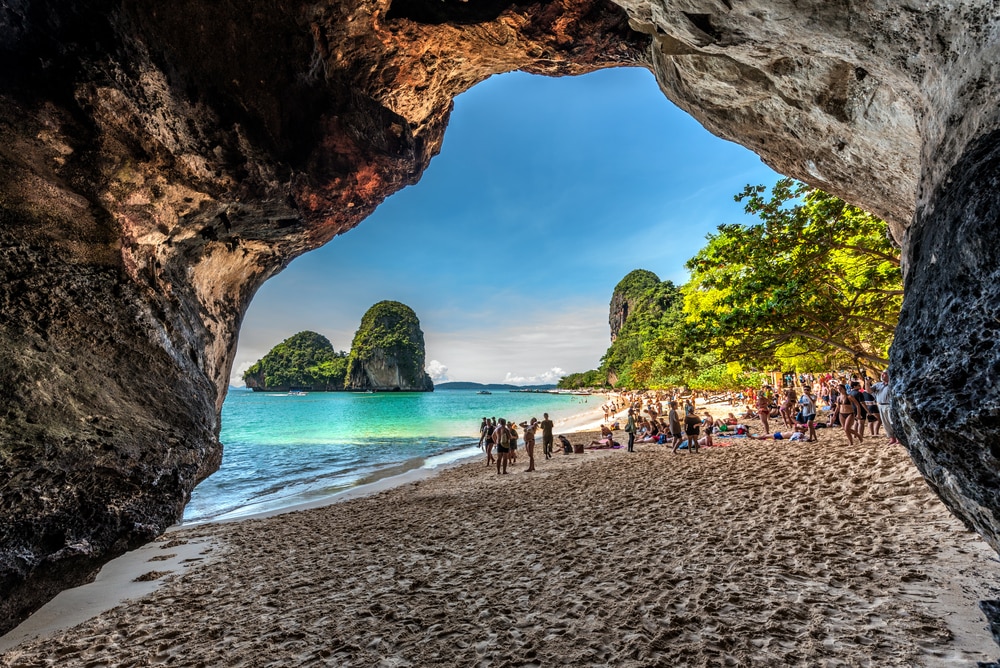 Photo by David Scio/Shutterstock
The World's 10 Most Beautiful Beaches
Whether you're looking to relax on an idyllic shore or dive headfirst into tropical seas, there's a picture-perfect beach destination out there just waiting to be discovered. From a glowing sea of stars to pretty-in-pink sands, dramatic sand dunes and rushing waterfalls, these are some of the most beautiful and picturesque beaches on the planet.
table of contents
[x] close
The World's 10 Most Beautiful Beaches
Harbour Island, Bahamas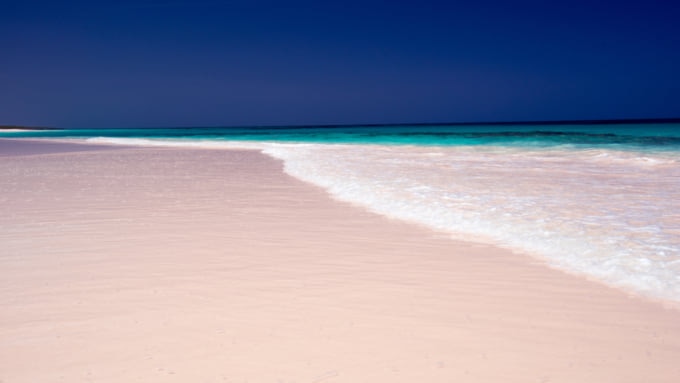 This long stretch of rose-tinted sand is the ideal partner for the turquoise waters of the Bahamas, a group of islands in the West Indies. The pink color of Harbor Island Beach is caused by virtually invisible red organisms, which make their home among the reefs and fall to the sea floor after they die. They then mix with coral fragments, shells and sand and wash up on the shore, causing the beaches to appear pink.
Phra Nang Beach, Thailand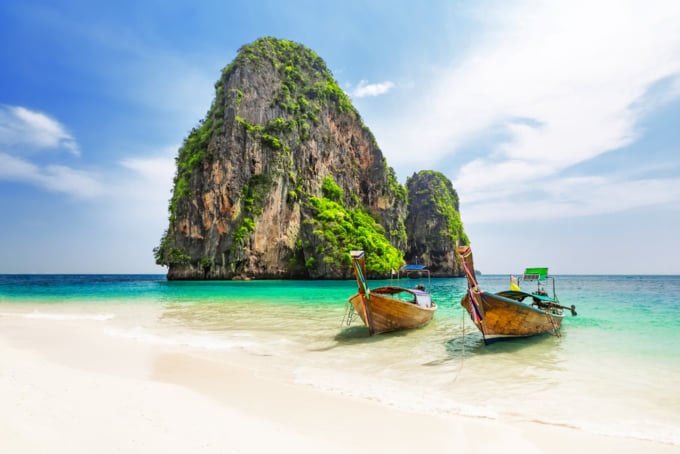 Photo by Preto Perola/Shutterstock
Thailand has no shortage of beautiful beaches, but Phra Nang Beach in Krabi rises to the top with its stunning limestone cliffs and emerald green waters. The warm shallow waters are home to plenty of aquatic life along with a coral reef, making it a perfect place to dive or snorkel beneath the waves.
Whitehaven Beach, Australia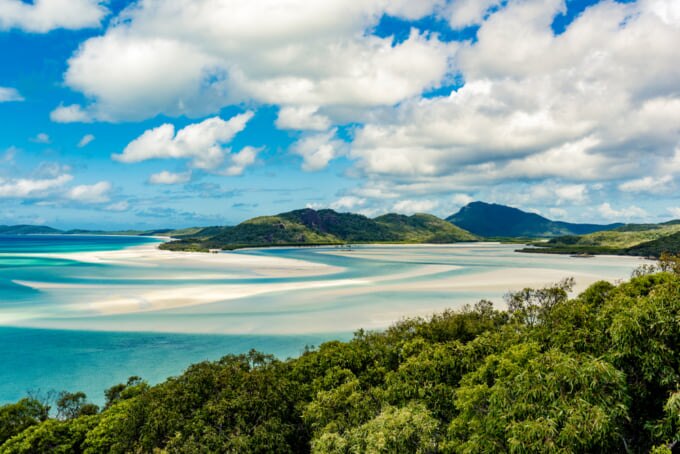 Right in the middle of Australia's Great Barrier Reef and protected by the Whitsunday Islands National Park, Whitehaven Beach's alabaster sands are made almost entirely of white silica. The long swirls of shallow turquoise water and snow-white sand are often visited by local marine life, including dolphins.
Sandwich Harbour, Namibia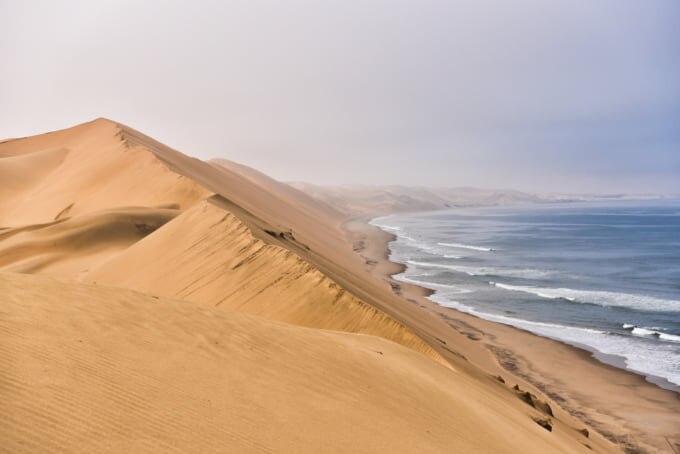 Photo by Johannes Laufs/Shutterstock
Just south of Walvis Bay, Sandwich Harbour in Namibia is one of the most important protected wetlands on the cape, populated by African fur seals, flamingos, dolphins, whales and even shy jackals and hyenas. The tall sand dunes of the Namib Desert meet the brackish waters head on, creating a stunning landscape not seen anywhere else.
The Sea of Stars, Maldives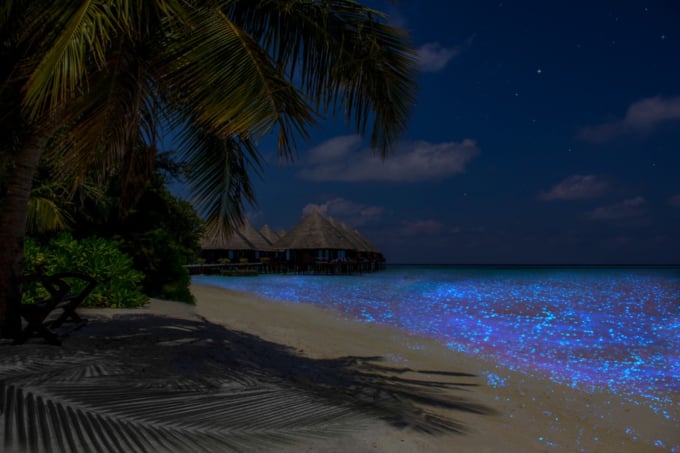 Photo by AtanasBozhikovNasko/Getty Images
This picturesque shoreline on Vaadhoo Island in the Maldives gets its nickname 'Sea of Stars' from the glowing, bioluminescent phytoplankton which live in the warm, tropical waters. At night, when the plankton are disturbed by the surf and wash ashore, their bright blue glimmer gives the landscape a dreamy, otherworldly appearance, as though the ocean is reflecting the night sky and stars above.
Wildcat Beach, California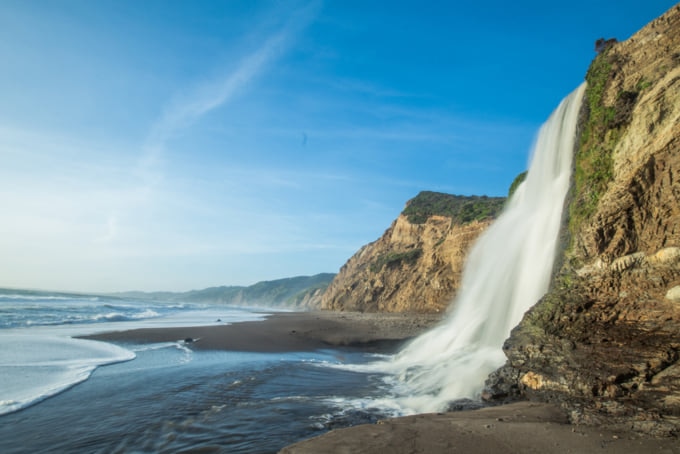 Photo by www.eddie-hernandez.com/Shutterstock
Along California's Point Reyes, the impressive Alamere Falls lands directly onto Wildcat Beach, creating a picturesque scene. Alamere is a tidefall, a rare natural phenomenon, occurring when a waterfall tumbles directly into the sea. Walking Wildcat Beach is no easy feat, however, as the area is often submerged and too dangerous to attempt even during low tide. But when the conditions are right, the long hike out to Wildcat Beach and the falls is worth the effort.
Polihale Beach, Hawaii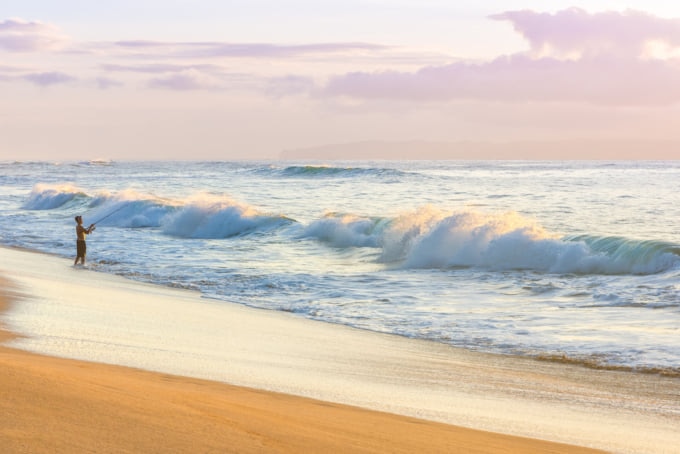 Photo by Fominayaphoto/Shutterstock
Located on Hawaii's Kauai Island, Polihale is the state's longest stretch of sandy shores. The silky-smooth sands and gentle dunes are perfect for beachcombing, taking a stroll along the surf or watching the sunset. The idyllic setting and seemingly endless miles of vacant sand are what come to mind when imagining Hawaii's perfect beach.
Grace Bay, Turks and Caicos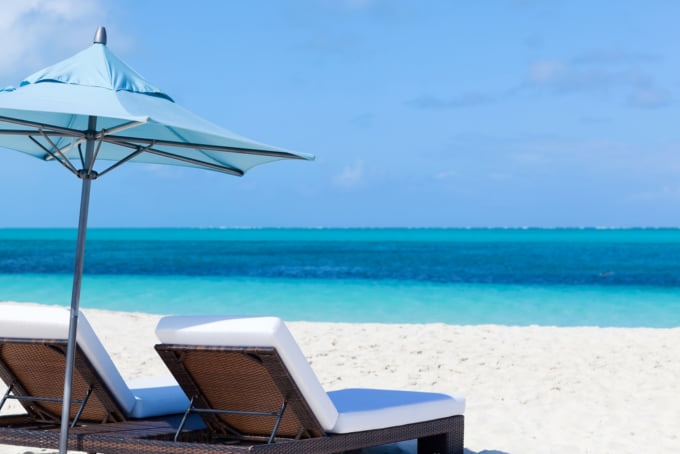 Photo by Aleksei Potov/Shutterstock
Grace Bay is a classic Caribbean getaway: white sand, turquoise water and low-hanging palm trees. The shallow waters are perfect for just taking it easy with a cool drink and a comfy chair, but due to the area's well-developed tourism industry, activities like horseback riding, snorkeling and paddle boarding are popular as well.
Nugal Beach, Croatia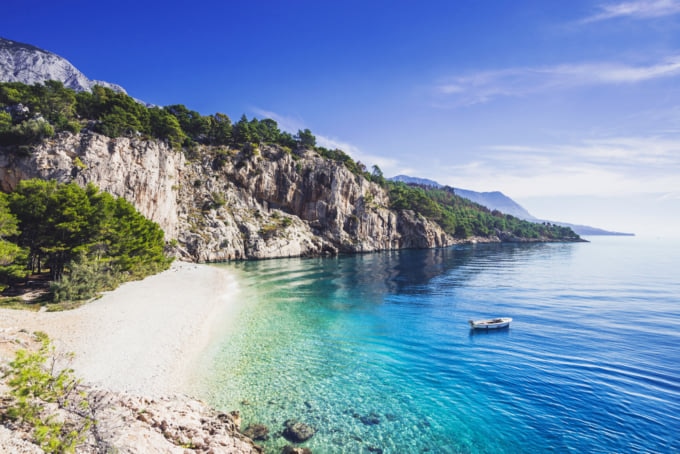 Photo by Kite_rin/Shutterstock
This beautiful beach on the Makarska Riviera is one of Europe's best-kept secrets. Surrounded by white cliffs and wild pines, Nugal Beach is waiting at the end of a 30-minute hike through the wilderness. This little slice of paradise is classified as a nudists-only beach, so there's no need to panic if you forget to pack your swimsuit.
Anse Source d'Argent, Seychelles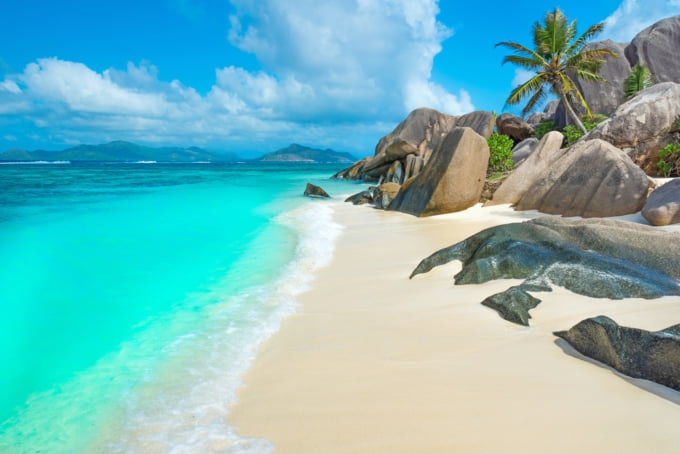 Photo by Simon Dannhauer/Shutterstock
The secluded islands of Seychelles are nestled in the Indian Ocean, miles from the east African shores. Anse Source d'Argent is known as one of the most photographed beaches on the planet, and after one look it's easy to see why. This gram-worthy beach is blessed with white sands and a shallow, pale blue ocean lapping against a shore decked with palm trees and granite, like looking at a moving postcard.
In Conclusion
No matter where they are in the world, from classic white sands to secluded rocky coves, beaches are some of Mother Nature's finest works of art.