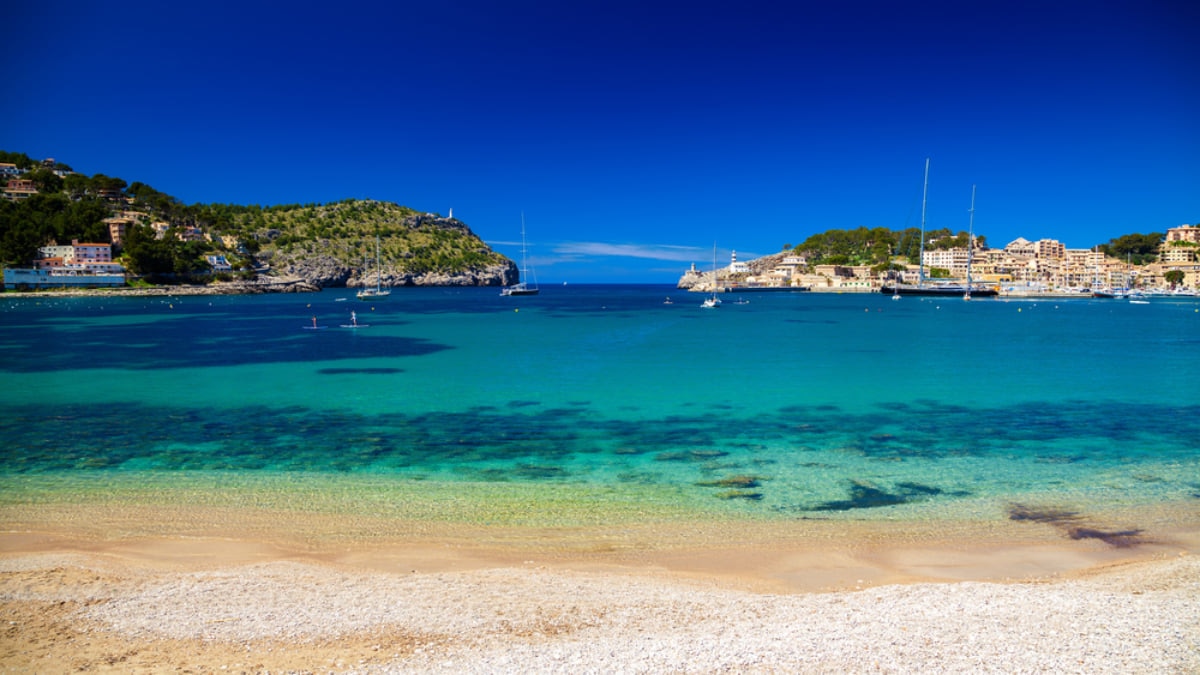 Photo by Anna Lurye/Shutterstock
Cheap Beach Destinations in Europe Perfect for a Budget Summer Holiday
Europe has countless places to visit for every kind of traveler, including of course the beach addicts among us. Unfortunately, most European beach destinations end up costing an arm and a leg. Thankfully, there are still a few hidden gems that won't break the bank and are just as beautiful and memorable as the region's other well-trodden spots. Here are some of our favorite cheap beach destinations in Europe where you can enjoy the best of the sun, sand and sea.
table of contents
[x] close
Cheap Beach Destinations in Europe Perfect for a Budget Summer Holiday
Algarve, Portugal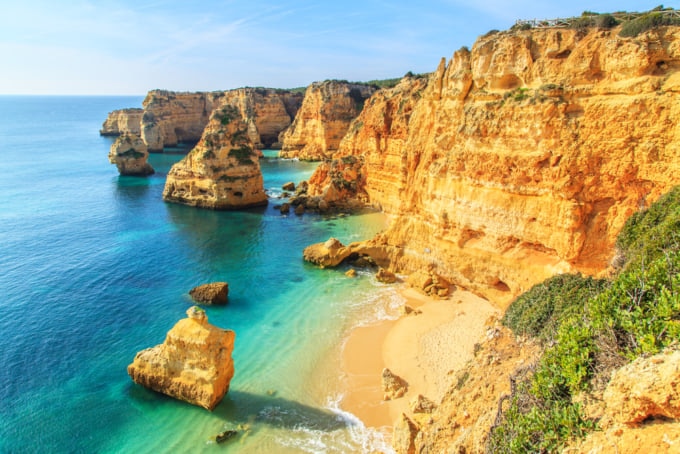 Photo by Marcin Krzyzak/Shutterstock
The southernmost part of Portugal has in recent years become a tourist hotspot and Instagram favorite, for good reason too. The Algarve is nestled between dramatic cliffs and is home to charming whitewashed fishing villages, sandy coves and stunning Atlantic beaches. Some of our favorites in the area are Praia da Marinha (considered to be one of the most beautiful beaches in the world), Praia da Falésia (a large sandy beach bordered by beautiful cliffs), and Ilha de Tavira, all of which are unique and magnificent in their own right. With good weather all year round, delicious local cuisine, noteworthy wineries and quaint towns like Silves, Tavira and of course Faro, you can't go wrong with this idyllic beach destination.
Sunny Beach, Bulgaria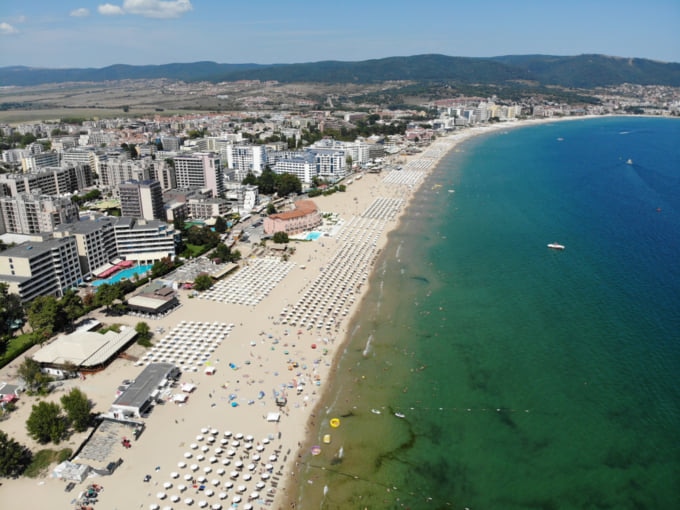 Photo by Duncan Cuthbertson/Shutterstock
Known for its impressively long coastline and vibrant party scenes, Sunny beach is where all the action is at. During summer, there are numerous concerts and music festivals including 'The Spirit of Burgas' which showcases some of the biggest EDM artists in the world. For lovers of rock music, there's also the Karvana Rock Fest. Don't worry about it getting too crowded or noisy, as the coastline is so vast that there are plenty of quiet, secluded spots to discover with your loved one, far away from the party areas.

Take a guided river tour at Marinska Village. Visit Nessebar, one of the oldest cities in Europe and a UNESCO World Heritage site. Have a mud bath in the Atanasovsko Lake, a short drive from Sunny Beach and top it all off with a fun day at Action Aquapark. There's a little something for everyone in this part of the world.
Kos, Greece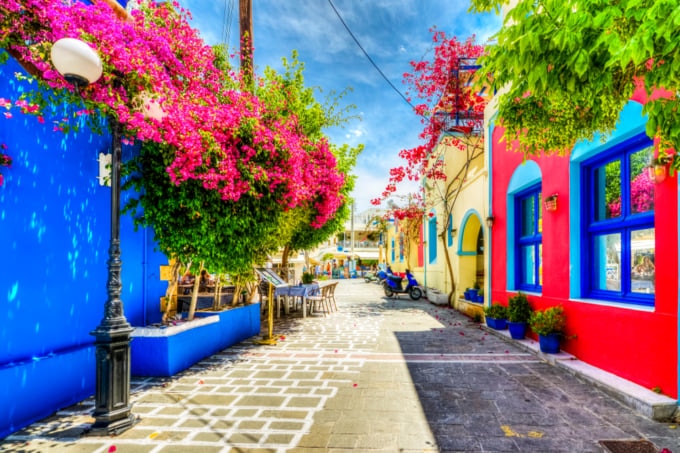 Photo by Nejdet Duzen/Shutterstock
No European beach destination is quite like Greece. Places such as Santorini and Mykonos are incredible no doubt, but they can also burn a rather deep hole in your pocket. Head to the Dodecanese island of Kos instead. Idyllic, unspoiled and picture-postcard perfect, Kos epitomizes the beauty of Greece like no other. Laze away at one of its many sandy beaches and enjoy activities like sailing, kitesurfing, windsurfing, jet skiing and more. We recommend Lambi, Kardamena, Psalidi, Kamari Bay and Kefalos. Stroll through the town and learn all about its impressive history through the many Greek and Roman landmarks along with its historic port.

Once the sun goes down, head to the town center for a fun night exploring the local bars and clubs. Indulge in a glass or two of fine wine, delicious food, and enjoy the best of what this charming island has to offer.
Mallorca, Spain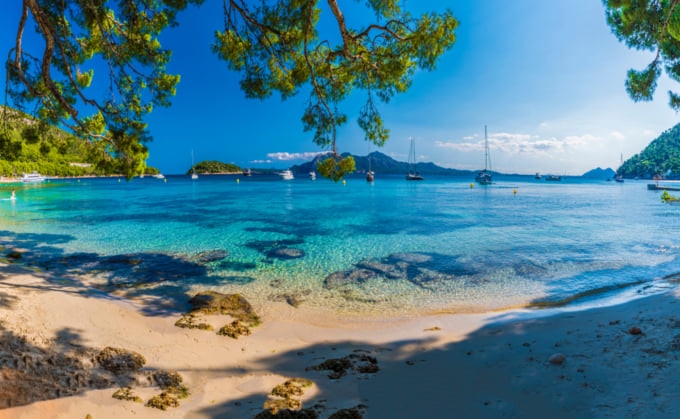 Photo by Balate Dorin/Shutterstock
With over 200 beaches all over the island, fabulous resorts, limestone mountains, and secluded coves, Mallorca is a beach lover's paradise. Some of our favorite beaches in the area include Cala Agulla, Portals Vells, Cala Formentor, Es Calo des Moro and Cala Mesquida Beach but of course, given the plethora of options, the sky's the limit. Enjoy sailing, snorkeling, and diving into the crystal clear waters. Palma is a buzzing capital that combines the best of the old and new with happening restaurants and pubs, shopping areas and sensational architecture from the past.

For a break from the city life, make sure to head to Serra de Tramuntana, a World Heritage Site where you can hike, cycle, and be one with nature. You can also take a train to Soller, one of Mallorca's oldest towns. Last but not least, take a boat trip to the nearby Carbrera National Park for a truly unforgettable experience.
Marmaris, Turkey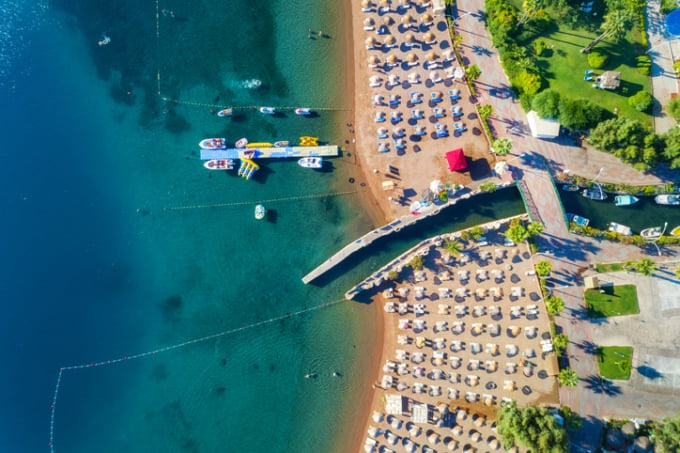 Marmaris is every budget traveler's dream come true. Panoramic views, delicious food, crystal clear waters, plenty of sunbeds and live music every evening - what else can you ask for? Enjoy a lazy stroll along Icmeler beach and relish local delicacies in one of the many restaurants and pubs found here. If you're feeling adventurous, you can even try horse riding or a jeep safari to the nearby hills and forests. There's a range of places that make for beautiful day trips such as Dalyan, Pamukkale, Rhodes and Cleopatra Island. You'll even find a dolphin center where you can swim with the gentle sea creatures.

Enjoy some fascinating nights in Marmaris complete with Turkish music, dance and food. Shoppers will thoroughly enjoy the local markets where you can buy Turkish honey, carpets, towels, leather goods and much more.
Conclusion
You don't have to pay top dollar to enjoy an epic beach holiday thanks to these cheap beach destinations in Europe. Pack your favorite swimsuit and get ready to make everyone jealous of your 'sunset by the beach' photographs. The perfect beach holiday is just a short plane ride away.