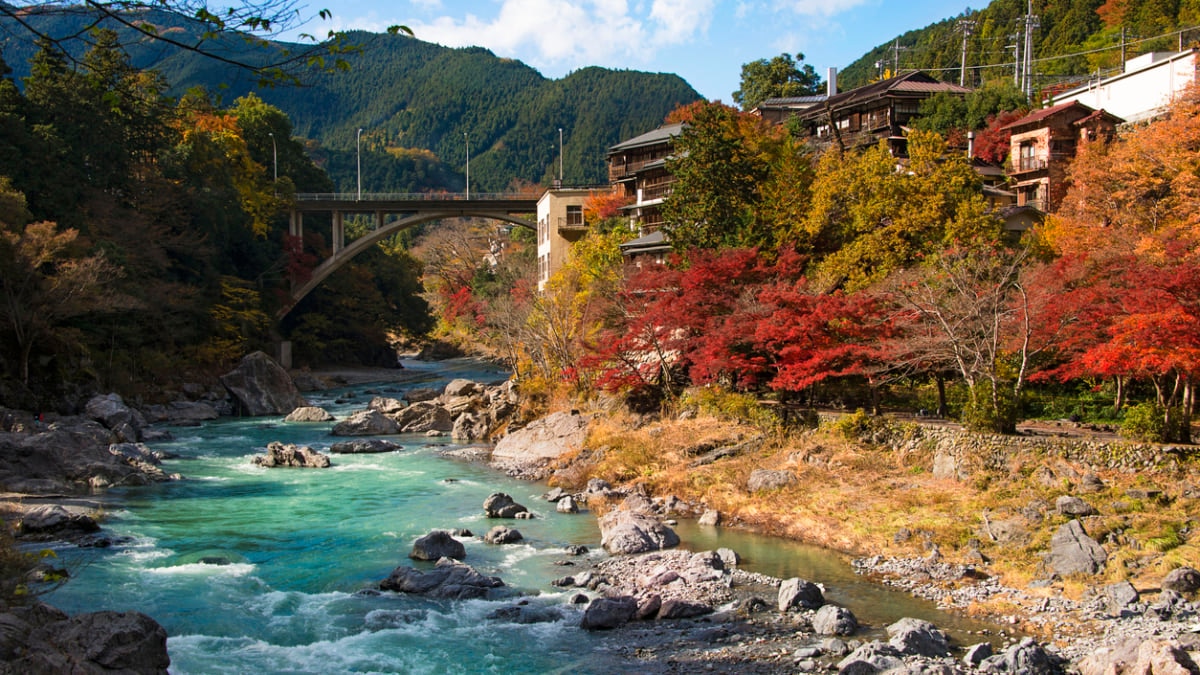 Escape to Nature from the City: Places to Explore in West Tokyo
Unbeknownst to most visitors and even some people living in Tokyo, the western borders of the city are as different as the busy centers of Shibuya and Shinjuku as can be. A natural paradise of forest, dramatic valleys and towering mountains, Okutama, Ome and Hachioji all offer the perfect escape from Japan's crowded capital, while never actually leaving it.
table of contents
[x] close
Escape to Nature from the City: Places to Explore in West Tokyo
Mt Takao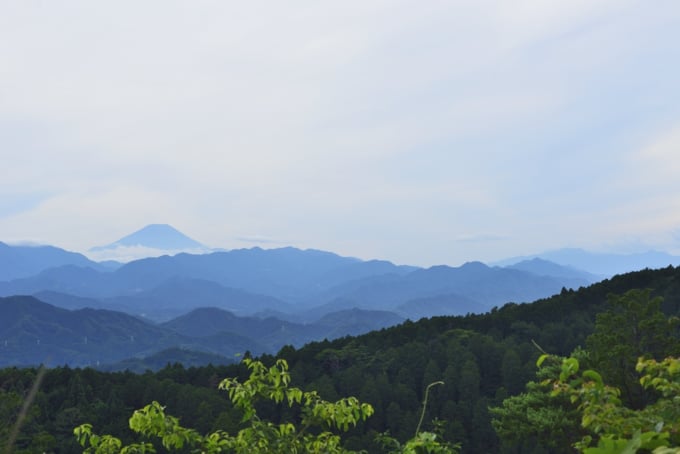 Photo by Naoto Shinkai/Shutterstock
Easily the most famous of nature day trips in Tokyo, most people have heard of Mt Takao, one of the highest mountains surrounding the city area where you can get a view of Tokyo. It's well connected to the city, direct trains run from Shinjuku straight to the cable car station that can take you most of the way up the mountain. For more of a challenge, hiking up to the top is an easy, leisurely climb that takes well two hours. On clear days you can see all the way to Mt Fuji from the summit. The only downside is because of its ease of access and popularity, it can get quite crowded, especially on weekends when the fall colors are out.
Okutama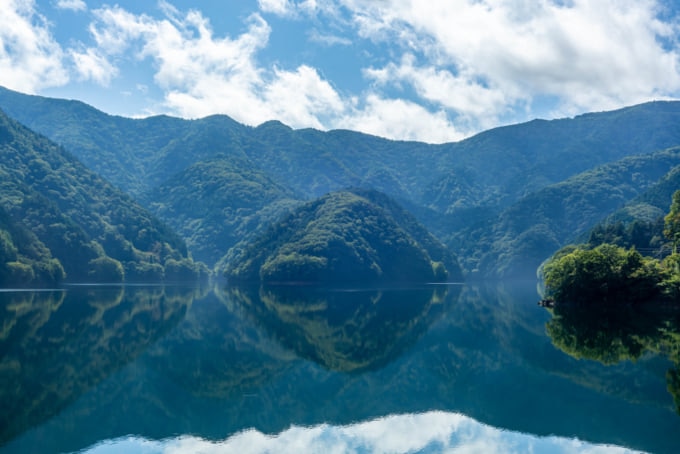 Deep in the mountains west of Tokyo, Okutama is a large area full of picturesque places to explore such as mountain paths and forest treks. Head deeper into the valley to get to Okutama Lake, a sprawling reservoir with incredible scenery.

Despite its rural location, Okutama is quite easy to get to, only requiring a change in Ome from Shinjuku, along with several direct trains that run from Shinjuku straight to Okutama Station at the weekend. It's not quite as popular as Mt Takao and Mt Mitake, and with numerous different trails and areas to explore here, you can easily stray from civilization. For those who want to spend some time here, there are a number of great camping spots available for public use.
Mt Mitake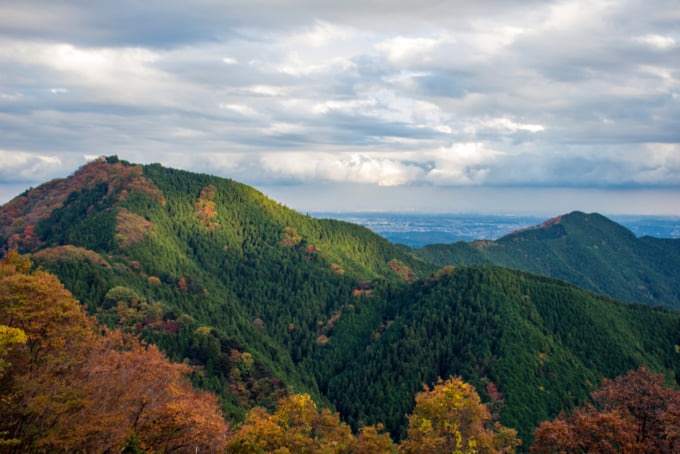 Photo by simpletun/Shutterstock
Tokyo's second most famous mountain after Takao, Mt Mitake offers more trails and hiking paths and is usually a little less popular. There's a cable car that'll take you part way up the mountain, but it's a bit of a walk from Mitake Station, so you might want to take a bus there. From the top you'll get similarly beautiful views out towards Tokyo, however Mitake offers a number of waterfalls and places to check out in the surrounding area as well.
Lake Sagami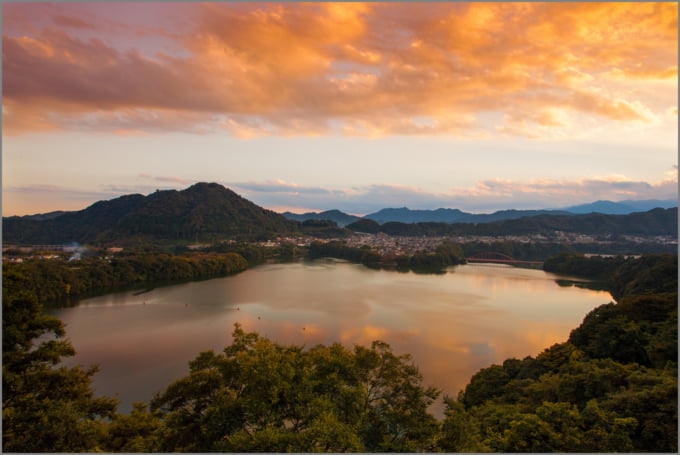 Photo by Oxana Militsina/Shutterstock
While it's technically not in Tokyo, Lake Sagami is right on the border of Kanagawa Prefecture, the next stop after Takao Station. Similar to Okutama, Lake Sagami tends to be much less crowded compared with Takao, but the scenery isn't quite as dramatic as what you'll find around Okutama. It's great for those wanting a bit of peace and quiet however, and can be easily added to a day trip to Takao.
Hinohara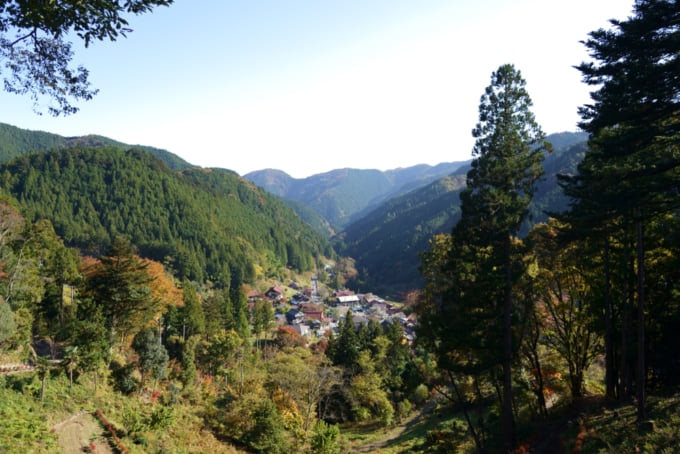 Photo by stossi mammutto/Shutterstock
If you're looking for somewhere in Tokyo well away from any crowds or civilization, Hinohara is an area tucked away into the mountains near to Okutama. Along with numerous hiking trails, there's a beautiful waterfall here with a 20 foot drop, along with several shrines to check out in the area.

Unlike Okutama, there's no direct train here, so you'll need to take a bus from Musashi-Itsukaichi Station. The journey takes about 25 minutes. About halfway along the route you'll pass through the Akigawa Valley, which is well worth getting off to check out, especially during the autumn season when the fall colors cover the trees here.
Conclusion
While most tourists visiting Tokyo tend to travel for several hours outside of the city to get to places surrounded by nature such as Nikko and Hakone, there's plenty of places to explore within Tokyo. Luckily you don't need a car to explore these places, they're all well connected by either trains or bus services.