Edinburgh:Things to Do and See in the Beautiful Capital of Scotland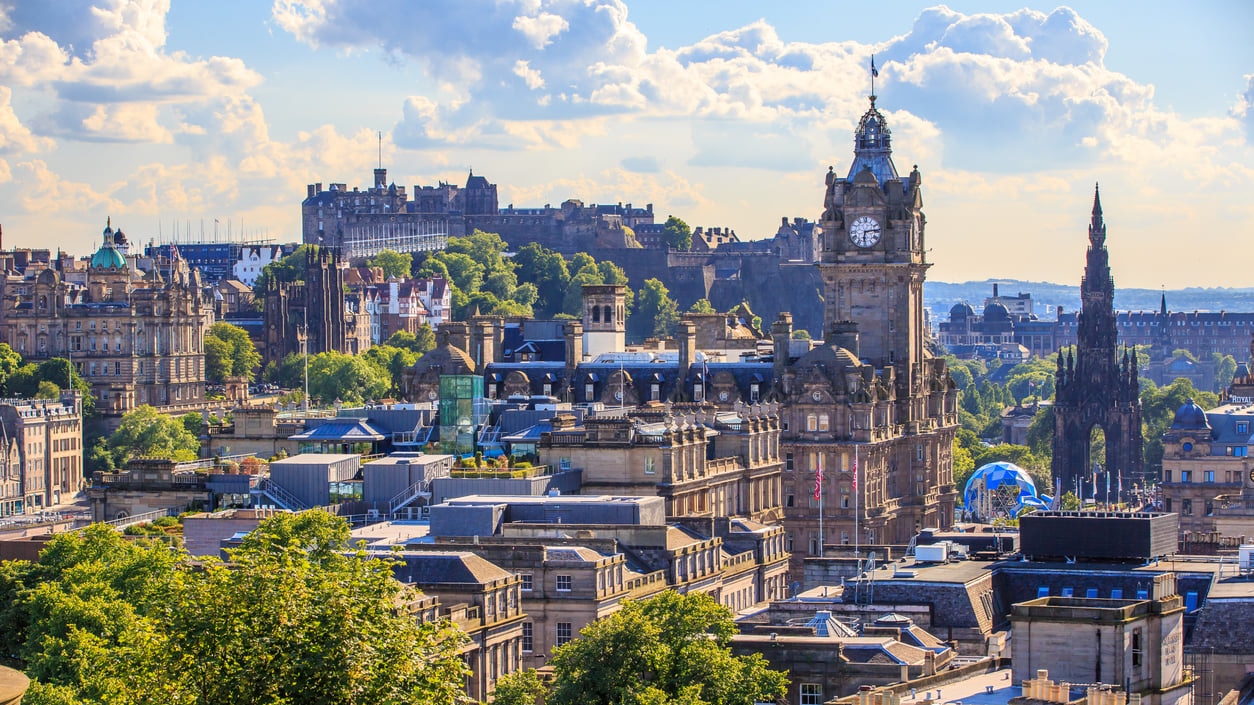 The capital of Scotland, Edinburgh is one of the most beautiful cities you can visit in Europe. The city has a range of stunning 18th century Georgian architecture along with contemporary, modern buildings contributing to its unique landscape. Also known for a number of book festivals and theater performances and the famous Edinburgh Fringe, the city is often seen as one of the centers of culture in Europe.
[x] close
Edinburgh:Things to Do and See in the Beautiful Capital of Scotland:table of contents
1. Edinburgh Castle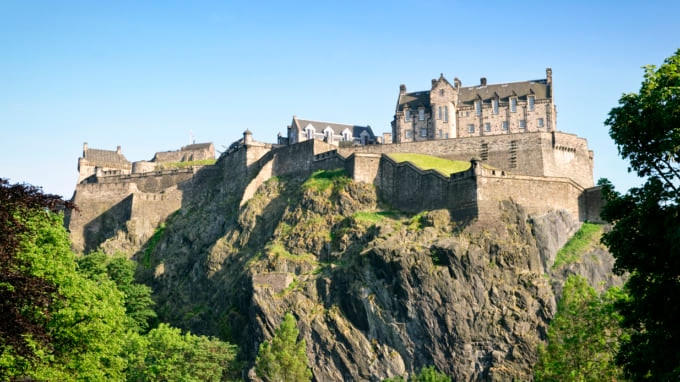 Looming over the center of the city is the impressive Edinburgh Castle. With a fascinating history rooted in its royal past, the castle is one of the best places to learn and get a feel for the country's history. Admire the beautiful cobblestone passageways within the castle and check out the stunning views across the city. Inside the castle, you can view the crown jewels and check out the National War Museum.
Name:Edinburgh Castle
Address: Castlehill, Edinburgh EH1 2NG, UK
Related Site:https://www.edinburghcastle.scot/
2. Arthur's Seat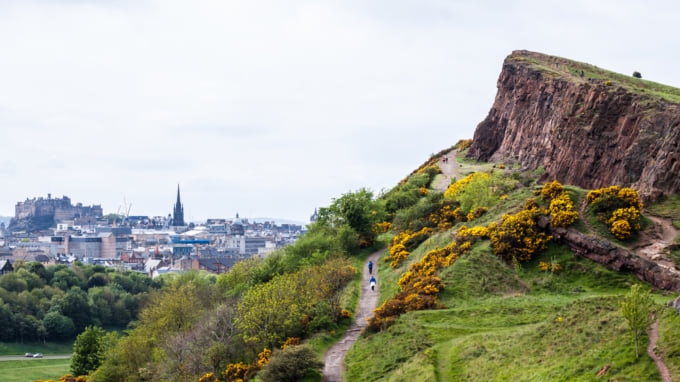 One of the best views of the city can be seen from Arthur's seat, an extinct volcano rising 820 feet above sea level. The trail that leads to the top is easy and can be done by almost anyone. Only until you've reached the top of this mount can you truly appreciate the incredible beauty of the city of Edinburgh.
Name:Arthur's Seat
Address:Arthur's Seat, Edinburgh EH8 8AL, UK
3. National Museum of Scotland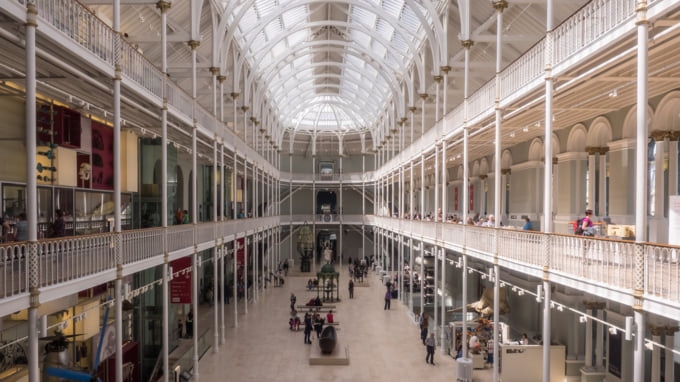 Photo by Mariusz S. Jurgielewicz/shutterstock
The perfect spot for those who are interested in learning about Scottish history, traditions and culture. This museum houses over 20,000 historical artifacts covering different eras crucial to the nation's history. Here you'll find a fascinating variety of collections ranging from history of the natural world to Victorian photography and modern art. Wildlife collection includes the first cloned mammal exhibit, Dolly the sheep, which is highly worth a visit.

Name:National Museum of Scotland
Address:Chambers St, Edinburgh EH1 1JF, UK
Related Site:https://www.nms.ac.uk/national-museum-of-scotland/
4. Royal Yacht Britannia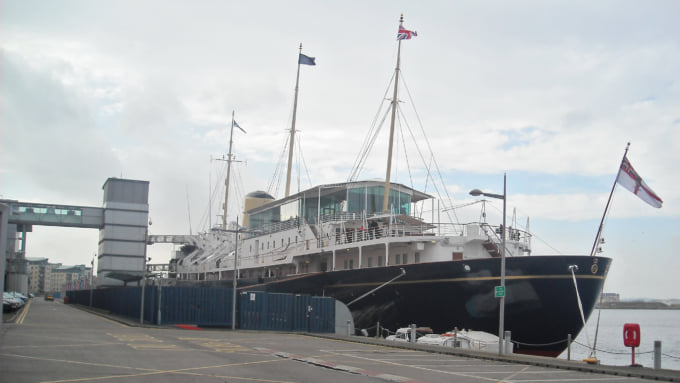 The yacht that served more than 40 years to the Royal Family, is now the centerpiece of the Britannia Visitor Center. On a guided tour, you can learn about the history of the Royal Yacht and explore the decks within. From royal bedrooms to majestic lounges, along with a tearoom where you can brunch or enjoy the view from one of the most famous ships in the world. It gives a peak into the life of the Royal family, the sheer grandeur of the yacht is breathtaking.

Name:Royal Yacht Britannia
Address:Ocean Dr, Edinburgh EH6 6JJ, UK
Related Site:http://www.royalyachtbritannia.co.uk
5. Camera Obscura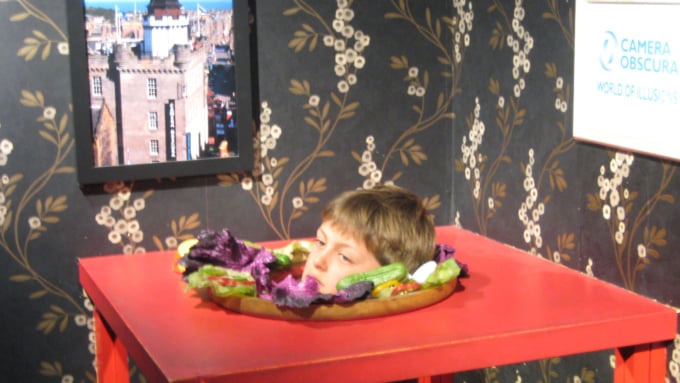 Especially great for those with kids, Camera Obscura has six floors of interactive activities involving mirrors and illusions. You can learn about the history of Edinburgh, spend time playing with optical illusions in different exhibits or be amazed by the centerpiece, a pinhole camera projecting moving images of the city onto a viewing table. As you move from floor to floor you'll find each one more exciting than the other. From 3D holograms to vertigo vortexes, you're in for an optical treat for the eyes.

Name:Camera Obscura
Address:549 Castlehill, Edinburgh EH1 2ND, UK
Related Site:https://www.camera-obscura.co.uk
6. St. Giles Cathedral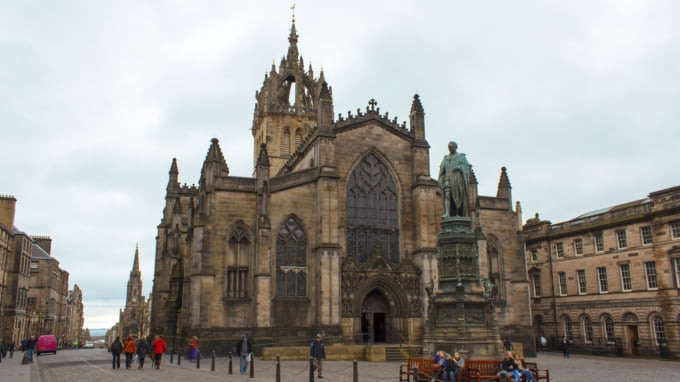 Photo by Icon Photo Design/shutterstock.com
Built in the 13th century, St. Giles Cathedral is among the oldest church in Edinburgh. Within the church you'll find memorials of dead World War I heroes, beautiful stained glass windows, and a statue of John Knox, who was leader of the Protestant Reformation. With its beautiful Gothic architecture, stunning ceiling work and a rich past, St. Giles Cathedral is definitely worth a visit.

Name:St. Giles Cathedral
Address:High St, Edinburgh EH1 1RE, UK
Related Site:https://www.stgilescathedral.org.uk/
7. Gilmerton Cove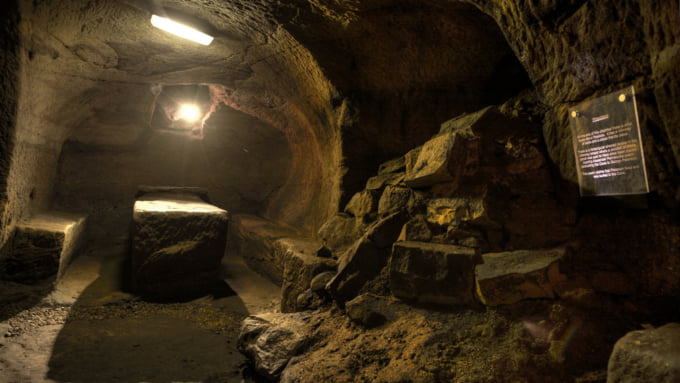 Considered by many to be a hidden gem of Edinburgh, Gilmerton Cove is a series of underground man made caverns, often missed by tourists visiting the city. Experienced guides take you through the history of these caverns which are full of rooms enshrouded in mystery. For those travelers who're looking for adventure, Gilmerton Cove is the perfect site to visit and learn about the Scottish cavern craftsmanship. It is important to book your guided tour before visiting the cove to avoid last minute disappointment.

Name:Gilmerton Cove
Address:16 Drum St, Edinburgh EH17 8QH, UK
Related Site:http://www.gilmertoncove.org.uk
8. Surgeons' Hall Museum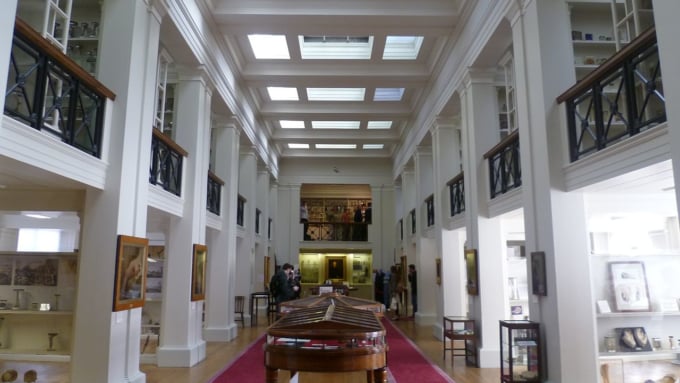 Photo by commons.wikimedia.org
Home to one of the largest and most historic pathology collections in thr world, Surgeons' Hall Museum is a great museum for anyone interested in learning more about the human anatomy. With its impressive display and through detailed information. a visit here is well recommended.

Name:Surgeons' Hall Museum
Address:The Royal College of Surgeons of Edinburgh, Nicolson St, Edinburgh EH8 9DW, UK
Related Site:https://museum.rcsed.ac.uk/
9. Royal Botanic Garden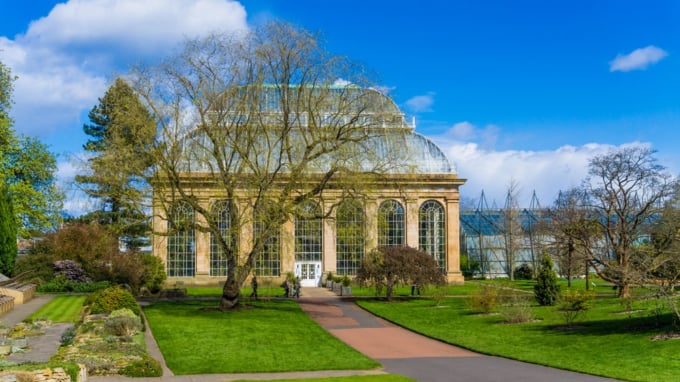 Photo by benedix/shutterstock.com
Built in 1670, the Royal Botanic Gardens are among the oldest and most beautiful gardens in the country. Well maintained over years and located in the middle of the city, it's a great place to picnic or just spend some time to relax. Glasshouses are beautiful, and the collection includes flora species from all across the world. From beautiful orchids to lilies, there is a wide selection of areas that are well worth checking out.

Name: Royal Botanic Garden
Adress:Arboretum Pl, Edinburgh EH3 5NZ, UK
Related Site:http://www.rbge.org.uk/
10. Scottish National Portrait Gallery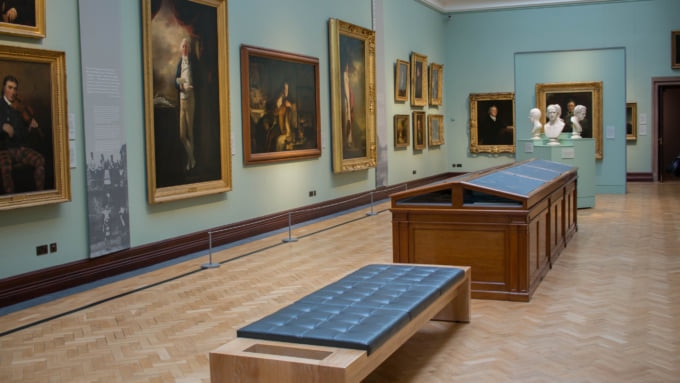 Considered to be one of Edinburgh's most iconic monuments, the Scottish National Portrait Gallery has a collection of Scotland's history in pictures, paintings, sculptures and film. All the historical figures and icons who helped shape the history, literature and politics of Scotland can be found in this gallery. In the gallery of modern art, you can see works of great artists ranging from Henri Matisse, Pablo Picasso to Rene Magritte and contemporary artists. It's definitely a great place for art lovers to visit.

Name:Scottish National Portrait Gallery
Address:1 Queen St, Edinburgh EH2 1JD, UK
Related Site:https://www.nationalgalleries.org/visit/scottish-national-portrait-gallery
Conclusion
One of the most beautiful cities in Europe it's hard not to fall in love with the historic city of Edinburgh. Scottish people are famous for their legends and urban myths and every museum you visit, you'll find stories and tales that have shaped the history and culture of this incredible country. Don't forget to try the authentic local cuisines and enjoy the unique Scottish pub culture while you're visiting the city.