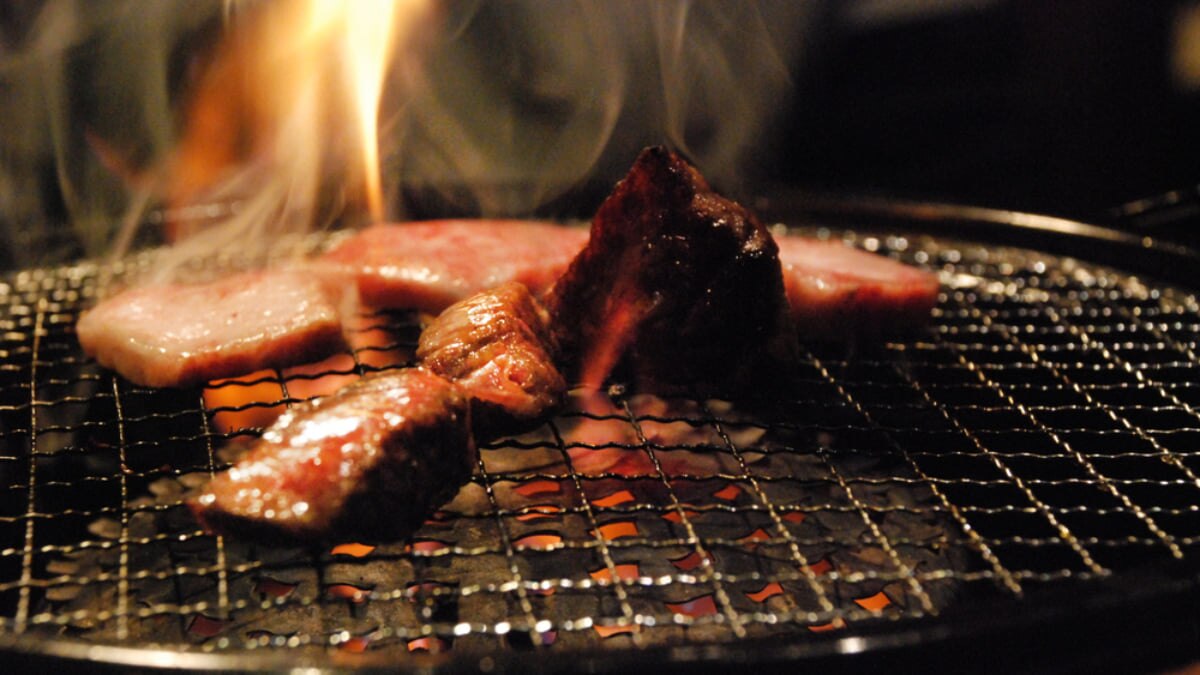 Photo by Wasa Choksuwattanasakul/Shutterstock
4 Recommended Yakiniku Restaurants to Check Out in Tokyo
Yakiniku (Japanese-style grilled meat) is a protein lover's paradise, a smorgasbord of delicious cuts of meat, grilled right in front of you to your nostril's delight. Usually consisting of beef, many restaurants will also offer pork, chicken or sometimes lamb on the menu along with various side dishes to prevent you from slipping into a meat-induced food coma. Most of these places come with an all-you-can-eat plan, allowing diners to pile up plates of mouth-watering meats to their heart's content.

As an experience that shouldn't be missed for any carnivore-enthusiast, here are some of the best places to pop your 'yakiniku' cherry.
table of contents
[x] close
4 Recommended Yakiniku Restaurants to Check Out in Tokyo
Seiko-en
A popular yakiniku chain, Seiko-en allows for diners to get the classic yakiniku experience, without breaking the bank in the process. While it's not quite as widespread as the other major chain, Gyukaku, we often find the quality is slightly better and prices are generally about the same.

All-you-can-eat courses range from just over ¥4,000 for the basic 90-minute option. For those on a tight budget, lunch sets are often around ¥1,000.
Address: 6-4-1 Jingumae, Shibuya-ku Tokyo
TEL: 03-6427-9019
Yoroniku
While yakiniku is an experience in itself, Yoroniku takes it to a whole other level. Each course plays out like a delicately-crafted piece of carnivorous art. The restaurant uses the best quality, such as beautifully marbled cuts of Japanese A5 wagyu for their dishes.

For such a prestigious meat-heavy meal, prices do not come cheap however. However it's highly recommended to spend a little extra for such a memorable meal that Yoroniku offers. Expect to pay around ¥10,000 per person for a typical meal here.
Address : 6-6-22 Minamiaoyama, Minato-ku, Tokyo
TEL: 03-3498-4629


Yakiniku Don-Don
Another yakiniku restaurant your wallet will thank you for, Don-Don is a budget-friendly eatery that won't let you down. Expect to pay around ¥3000 to ¥5000, depending on the size of your stomach. The restaurant's prime location at the heart of Shinjuku also makes it an easy addition to any travel itinerary for visitors to Tokyo.
Address: 1-23-13 Shimomura Bldg. 1F, Kabukicho, Shinjuku-ku, Tokyo
TEL: 03-5155-3580
Sumibi Yakiniku Nakahara
For those who will only settle for the best of the best, you'll be hard-pressed to find better quality than what's on on the menu at Nakahara. The restaurant is particularly famous for their beef tongue, which is included in all courses. While it might not sound particularly appetizing to some, it's delicious, with a surprising melt-in-the-mouth texture, that highly warrants giving it a try.

As expected from one of the very best, dinner here will set you back at least ¥17,000 per person for the basic course. Although it can be hard to book, try to get a counter-table seat if you can, so that you can watch each dish being delicately prepared in front of you, the perfect way to whet your appetite.
Address: GEMS Ichigaya 9F, 4-3 Rokubancho, Chiyoda-ku, Tokyo
TEL: 03-6261-2987
Website: http://sumibiyakinikunakahara.com/sp/en/

Note: Closed on Wednesdays
Too Expensive?
If you're set on a particular restaurant but unable to pull the plug on such an expensive dinner, check to see if they offer yakiniku courses for lunch time. The menu might differ a little compared to dinner, however prices are usually much lower, often half price or less to appeal to those working in the area. Some restaurants also offer yakiniku bento, while portions are quite small, you can find good quality beef lunch boxes like these for around ¥1500.
Conclusion
Along with culinary cultural experiences such as kaiseki, feasting on yakiniku is a must for anyone visiting the Land of the Rising Sun. Even for those who are trying to tour the country on a budget, it's highly worthwhile to spend a little more for a meal you'll probably never forget.

If you want to learn more about Japanese wagyu: Go Beyond Kobe Beef with These Different Types of Japanese Wagyu