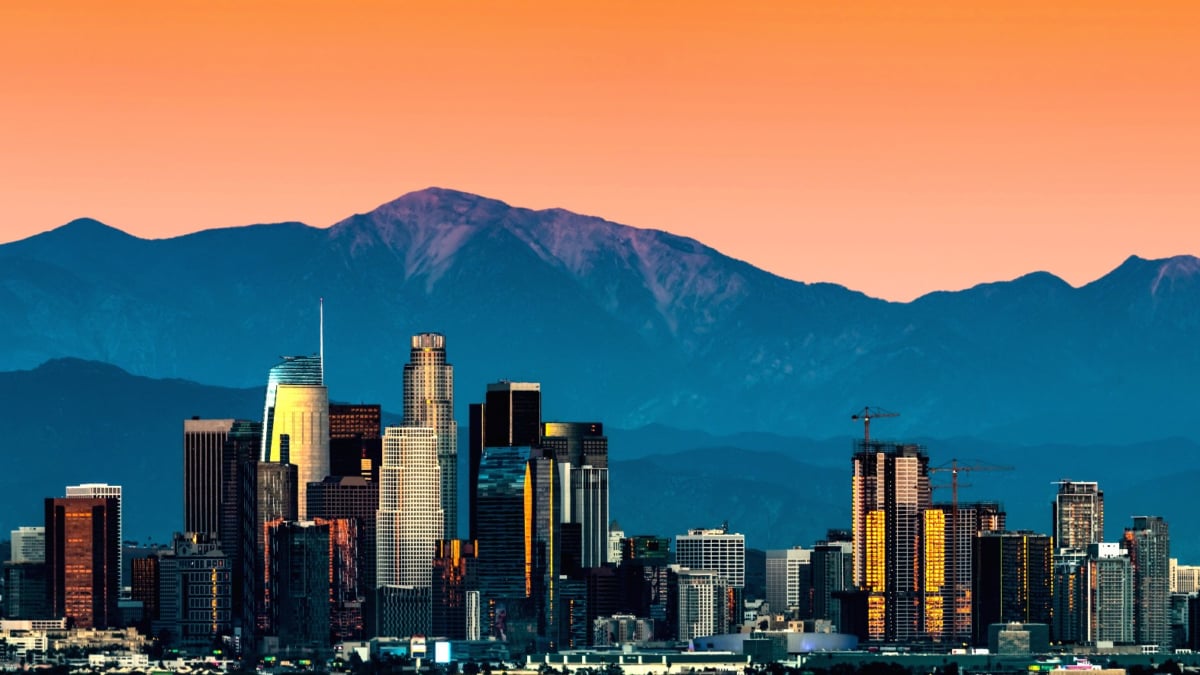 Photo by Larry Gibson/Shutterstock
5 Unique LA Hotels to Stay at in Los Angeles
It's got glitz, glamour, style, and an abundance of that uber-cool hipster vibe that makes most mundane things and places all the more appealing. LA is a city like no other, packed to the brim with celebrities, fashionable eating joints and gorgeous locations that are more than enough to keep even non-cinema loving tourists occupied during their vacation. As it happens, the hotels in Los Angeles are no different, exuding the kind of coolness that makes you want to settle in quickly, and then hang around for a little bit longer.
table of contents
[x] close
5 Unique LA Hotels to Stay at in Los Angeles
The Charlie
A little piece of heaven in busy LA, The Charlie is everything you would expect from the city, except that it's pleasantly intimate and exclusive. A quiet residence, previously owned by Charlie Chaplin, The Charlie mimics an English bungalow, that makes it a one-of-a-kind hotel to stay in. There's more to this space than just its history, as guests get to relish in a 1920s Hollywood environment packed with green spaces, beautiful architecture, fountains, and the luxury of an all-suite property.

All of the 14 suites at The Charlie are a class apart, spacious with lavish furnishings and a kitchenette. The guest rooms are named after celebrities from the yesteryears, such as Marilyn, Dylan, Clark, Valentino, and Betty. However, Charlie, their two-story, one-bedroom suite, is the most popular abode with a beautiful vintage aura thanks to the old typewriter and memorabilia all around. Other facilities available in-room and on-site include washer/dryer, Wi-Fi, sundeck, fully equipped kitchen, a special tablet to personalize your stay, and air-conditioning. The Charlie is located close to several dining and shopping options, making it an ideal place for families and couples.

Address: 819 N Sweetzer Ave, West Hollywood, CA 90069
PodShare Hollywood
Breaking the myth that everything in Los Angeles is expensive, PodShare is a hostel accommodation that is hip, accessible, and comfortable. Its location close to the Hollywood Walk of Fame and Vine Street is perfect for tourists who want to visit the city's top destinations. Whereas, the community living facilities of the hostel appeal more to backpackers. A shared kitchen, with complimentary noodles, bread and jam, living room space, and music room, encourages interaction with other residents. At the same time, there are plentiful comforts such as free to use computers to catch up on emails or work.

The "pods" here are spacious, unlike the Japanese ones, but bare and come with only a mattress and reading light. The décor of PodShare Hollywood is very industrial with wood and metal pipes, as a replacement for a ladder, adding a bit of contemporary stylishness to the typical boarding house experience. Friendly, interactive, and convenient, PodShare is unlike any other hostel you would have come across previously.

Address: 1631 Cosmo St, Los Angeles, CA 90028
Gold-Diggers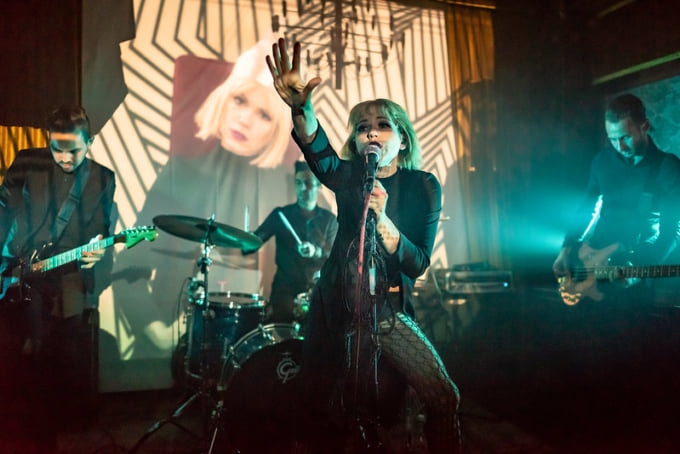 Photo by Justin Higuchi/Flickr
Gold-Diggers is as eccentric as LA can get. It's also an excellent opportunity to immerse yourself into the local culture that goes beyond movies. A bar, recording venue, and hotel, Gold-Diggers is, without a doubt, one of the most stimulating places you'll ever stay in LA. Now, although music and art run through every brick of the hotel's walls, there is a sophistication to everything you'll see here. Specially commissioned bright, colorful art, exquisite furniture pieces, and immaculate spaces give the hotel a distinct look. Add to that the individually decorated rooms, each one having its own identity, and Gold-Diggers becomes a place full of surprises.

The most pleasurable aspect about the rooms is that each one has its own set of books, music collection with a turntable and a special edition 12" Vinyl release that guests can take home with them. With only 11 rooms in total, it is possible to book the entire hotel and convert it into your very own musical playground, especially when combined with the on-site cozy bar and music studio.

Address: 5630 Santa Monica Blvd, Los Angeles, CA 90038
The Queen Mary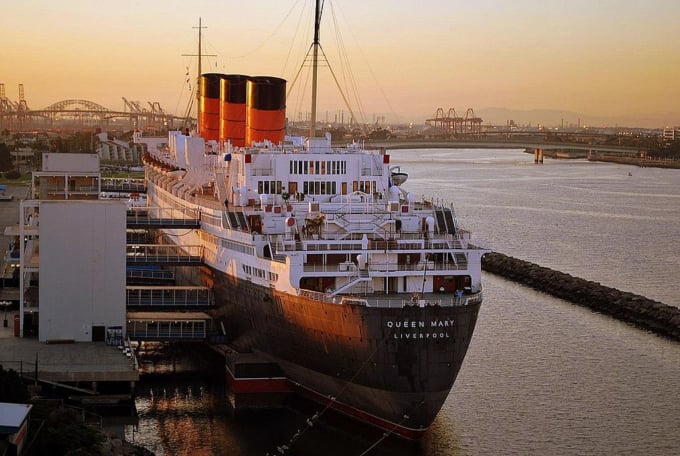 Photo by Sergey Yarmolyuk/Wikipedia
The Queen Mary took to the seas in 1936, was a luxury cruise ship for a while, and also served as a troopship during WWII. However, it has been at Long Beach since 1967 and is now one of the most unusual hotels in the region. The "floating hotel" has a total of 347 rooms and suites, done up extravagantly, to provide guests with a distinct experience. The decor of the rooms and common spaces is in the art-deco style with a sense of authentic mid-century classic appeal. Guests staying overnight can choose from the relatively comfortable mini-suites or select one of the family staterooms, which provides a lot more space to move around.

The Queen Mary is also known for being one of the most haunted places in all of America, with stateroom B340, particularly known for its paranormal activity. Conveniences such as the internet and TV are present in all the rooms, and the ship also has a fitness center and spa onboard. Moreover, the hotel has three restaurants serving everything from Starbucks coffee and casual bites to exotic fine-dining dishes. Guided tours of the premises, paranormal walks, variety shows, and special exhibitions make The Queen Mary a truly entertaining sojourn when in Los Angeles.

Address: 1126 Queens Hwy, Long Beach, CA 90802
Freehand Los Angeles
Freehand LA is a tad bit quaint in that it caters to travelers of all types. Situated inside the one-time Commercial Exchange building, Freehand has lodgings in the form of standard rooms, suites, and modern hostel-type shared rooms. However, that is not what makes the hotel such a happening place to reside. It's actually quite a feast for the eyes from the moment you step into the lobby, leave your bags in the room, and go all the way up to the rooftop pool and bar the promises some genuinely spectacular city views. Freehand has a chic Californian heart when it comes to its interiors, accented by big windows that let the sunlight in, lots of green all around, and the occasional antique adding an element of nostalgia to the setting.

When traveling in style, go with the hotel's Burroughs or Loft Suites. Both of them provide top-class amenities and living arrangements, featuring all modern-day conveniences. However, solo travelers or families can always opt for the shared rooms, available with four, six, or eight beds and attached en-suite bathrooms. Completing the picture at the Freehand is its collection of award-winning bars and restaurants that give the hotel a genuine advantage over any other residence in the city.

Address: 416 W 8th St, Los Angeles, CA 90014
Conclusion
The great thing about staying in Los Angeles is that style and substance walk hand-in-hand in the city. The hotels here are vibrant and guarantee an enjoyable stay, in comfort, surrounded by the most exciting tourist spots in the entire country. What's even more enticing about LA hotels is that they all have an exclusive personality, so travelers have the opportunity to stay in abodes that best match their own interests and preferences.