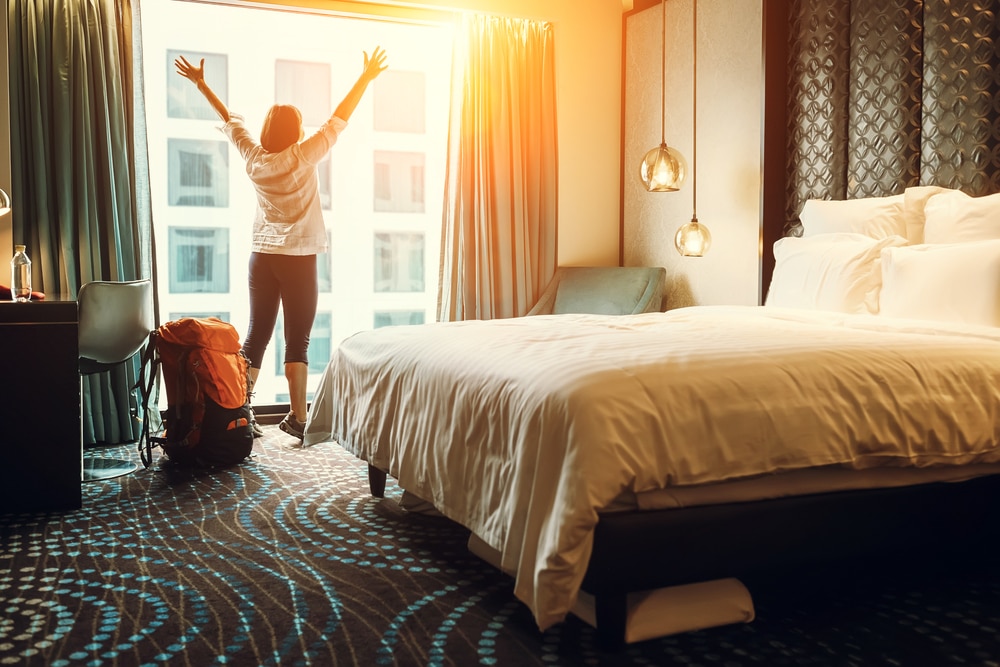 Photo by Soloviova Liudmyla/Shutterstock
The Best Cheap Hotel Chains in Japan Perfect for Those on a Budget
While Japan isn't exactly known as a budget holiday destination, there are a number of ways to travel to this incredible country on the cheap. Often dubbed as business hotels, aimed at Japanese salary men on business trips, many of these cheap hotels around Japan are often sub-standard with not-so-clean rooms, Japanese-only service and offering not much more than a bed and maybe a toothbrush if you're lucky. To help you stick to your price point while still having an enjoyable vacation to the Land of the Rising Sun, we've helped compile a list of some of top budget-friendly hotel chains you can stay at.
table of contents
[x] close
The Best Cheap Hotel Chains in Japan Perfect for Those on a Budget
APA Hotel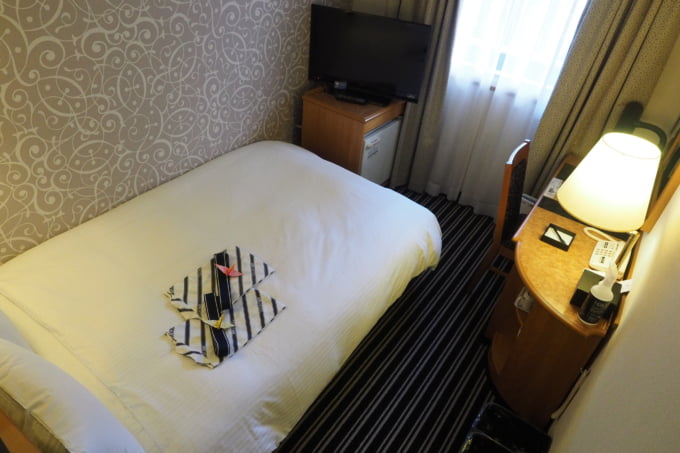 APA has seen an incredible growth in recent years, with these iconic orange-and-black hotels popping up in places all over the country. You'll often find them around most major stations around the country and with over 60 in Tokyo alone. Although these are classed as a budget hotel, the rooms usually feature a stylish decor and are super clean. The service is often impeccable and you'll find all the amenities and accessories needed that are often lacking in other cheap hotels.

Prices range from around ¥8,000-12,000 in the heart of Tokyo like Asakusa and Shibuya and as low as ¥4,500 for single rooms in cities outside the major tourist areas of Tokyo, Osaka and Kyoto.
APA Hotel Higashi Shinjuku Kabukicho Address: 2 Chome-19-14 Kabukicho, Shinjuku City, Tokyo 160-0021
URL: https://www.apahotel.com/?version=en_us
Dormy Inn
Not only is the breakfast usually great with a delicious spread on offer, the highlight of this chain are the hot springs and baths that each of their hotels offer. Hot springs are a huge part of the tourism industry in Japan, but hotels in the city don't usually tend to offer such spa services unlike Dormy. Even better every night from 9:30 to 11 PM the hotel gives out free bowls of 'yonaki soba noodles' to anyone staying there, a perfect snack after relaxing away the tires of travel in their hot spring.

The only downside is they don't have quite as many locations, with only a few of their hotels in Tokyo and some of the other major tourism areas across Japan. Rooms at the Dormy Inn Tokyo Hatchobori run for as low as ¥7000.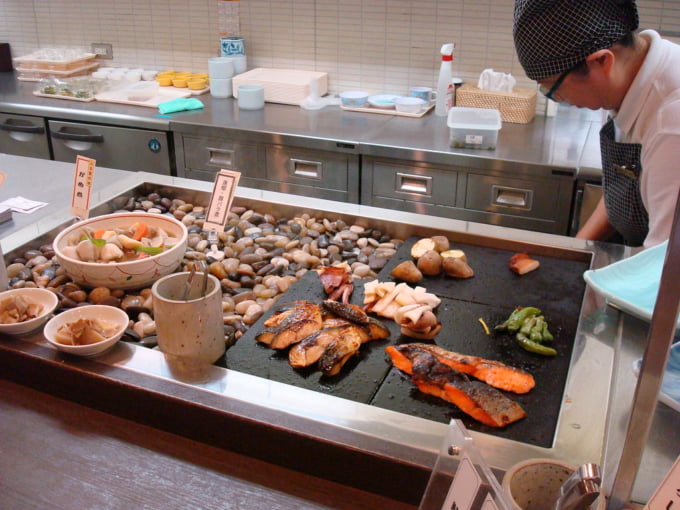 Dormy Inn Hatchobori Tokyo Address: 2 Chome-20-4 Shinkawa, Chuo City, Tokyo 104-0033
URL: https://www.hotespa.net/dormyinn/english/
Toyoko Inn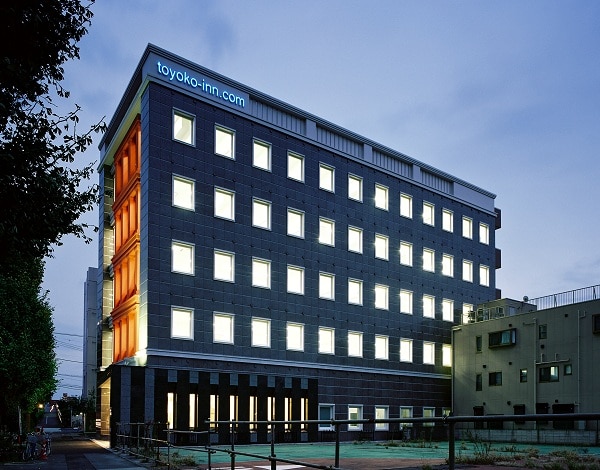 Another of the budget chains you'll find scattered all over the country, room prices are around ¥5,000 in the less popular areas and are still as cheap as ¥7,000 for a single room in the heart of Tokyo in popular areas like Shinjuku and Ikebukuro. The double rooms are also reasonably priced and usually don't cost much more than a single room.
Toyoko INN Shinjuku Kabukicho Address: 2 Chome-20-15 Kabukicho, Shinjuku City, Tokyo 160-0021
URL: https://www.toyoko-inn.com/eng
Super Hotel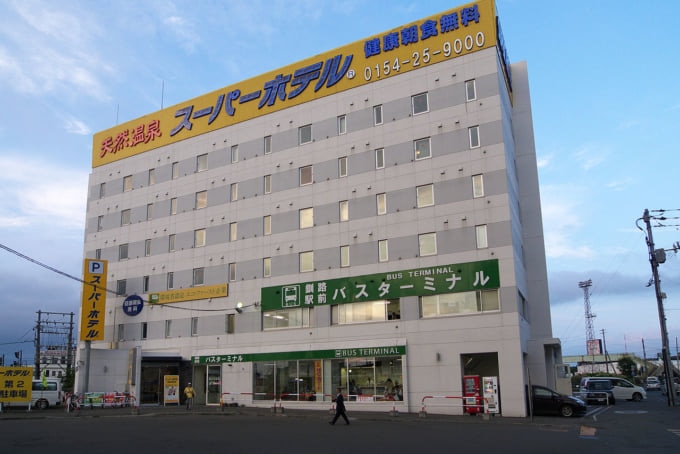 Photo by commons.wikimedia.org
While the rooms are often not quite as swanky as some of the others on this list, Super Hotel is still well worth checking out with rooms going for a rate of under ¥10,000 in the heart of Tokyo's Shinjuku. Many of their locations also feature hot springs or public baths for you to soak in and they also offer different kinds of pillows to choose for those that have trouble getting the right balance of comfort. Most of their hotels are also decked out with an automated check-in and check-out service perfect for those in a hurry.
Super Hotel Shinjuku Kabukicho Address: 2 Chome-39-9 Kabukicho, Shinjuku City, Tokyo 160-0021
URL: https://www.superhoteljapan.com/en/
Conclusion
A stay at any of the hotels listed here are highly recommended even at their low price points and are perfect for a low-cost yet hassle-free trip to Japan. If you're struggling to decide which to choose, although different hotels of the chain differ in comfort slightly, we'd rate Dormy Inn as our favorite with APA coming in at a close second.