Proserpine:A Captivating Holiday Destination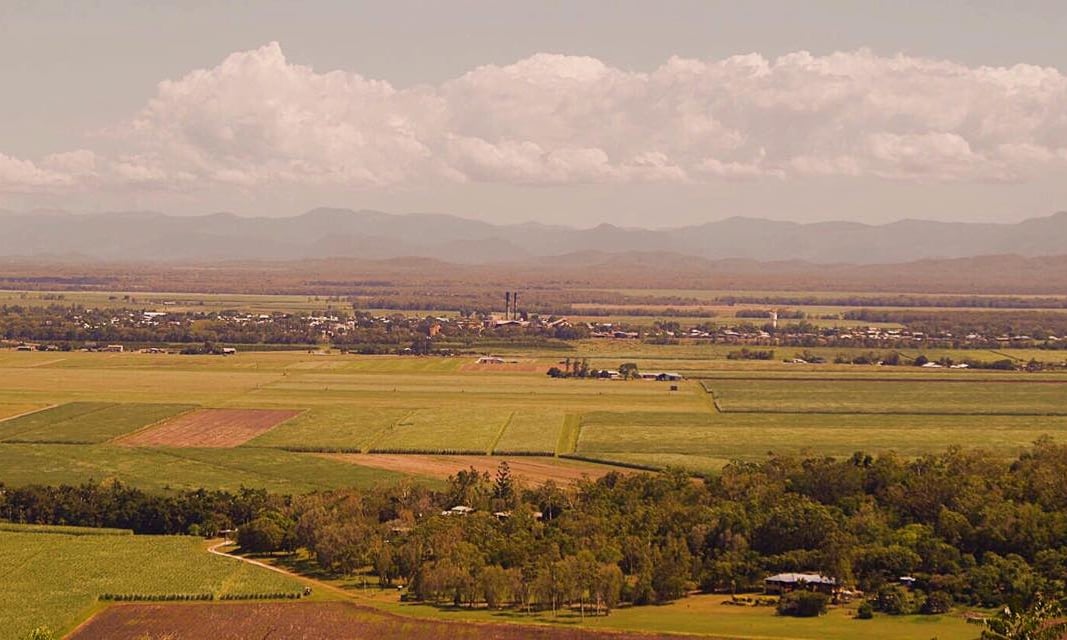 Proserpine is the civil headquarters of Whitsunday Shire, located 1,099 km northern part of Brisbane, just 8 km from the Repulse Bay mouth in Whitsundays. The name given after by George Dalrymple, dated back to 1859 when he saw the fertile land on the banks of Repulse Bay. It was initially known as Persephone, the Greek goddess of fertility and the name to complement the fertile soil, which later transformed as Proserpine over a period by the arrival of Europeans. The modern history of Proserpine evolves from the 19th century onwards, after the European settlers. It has attractive beaches, clusters of Isles, modern facilities, hospital and sporting centers. Natural beauty is the hallmark of the city, surrounded by far stretching cane fields all over Proserpine. The Proserpine Historical Museum is an exciting area, exhibiting a lot of local ancient artifacts and agricultural tools. Moving around, a lot of interesting places such as the Conway National Park, Peter Faust Dam, boating, fishing and skiing activities will keep you busy throughout your stay at Proserpine. Even though, the city offers a lot of modern facilities, the shop architecture on the main street gives you rare glimpse of the yesteryear life of the town. In many retail outlets, you can find the vintage model courtesies. The airport, Proserpine Airport, which also known as Whitsunday Coast Airport is just 10 kilometers from Proserpine.
[x] close
Proserpine:A Captivating Holiday Destination:table of contents
1. Creek Falls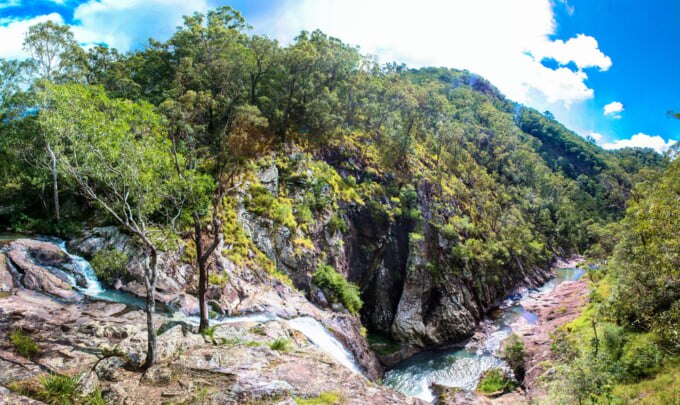 Phoyo by Jellyman Photography/shutterstock.com
Situated between Proserpine and Airlie Beach, Creek Falls is a beautiful location for a cozy relationship. The place presents the visitors with a gallery of natural rocks. It is the home of many beautiful waterfalls that are a delight to watch. Tourist comes to enjoy the sheer beauty that the waterfalls offer especially in the rainy season. The abundant flora and fauna generate a rejuvenating ambiance, and you can find colorful birds and butterflies all around the places. You won't have any problem to reach the site and park your vehicle, as you can take your vehicle very close to the waterhole of fall and park nearby. It is a fantastic place to relax and enjoy the beauty of nature. For the safety of the visitors diving and jumping from the falls is a big no and prohibited other than that people can do almost anything they want.
Name:Creek Falls
Address:Cedar Creek, Queensland 4800, Australia
Related SIte:https://www.tourismwhitsundays.com.au/proserpine
2. Crocodile Safari
It is a haven for adrenaline junkies. The guests here get to enjoy the chance to see these wild creatures in their natural habitat give you a unique experience. The safari provides a fantastic opportunity to know close the nature and explores the heart of wetlands of Proserpine. It is a guided safari, under the supervision of an experienced professional who can handle any hostile situation, particularly while negotiating among unfriendly crocodiles. One the course of the tour, you can watch reptiles, mammals, marine animals, wild birds and of course about 200 estuarine crocodiles. One of the best thing about this place is the barbeque lunch offer to the visitors don't miss the opportunity of tasting the freshly prepared damper and the traditional Billy tea. One can easily get a guide for helping in exploring the place. Touring this place is fun as well as informative.
Name:Crocodile Safari
Address:Glen Isla Rd, Glen Isla QLD 4800, Australia
Related SIte:http://www.crocodilesafari.com.au/
3. Proserpine Museum
A visit to Proserpine is incomplete without visiting this museum. The Proserpine Historical Museum has an extensive collection of ancient artifacts, printed materials, historical information and pictures reflecting rare insight to the history of the location and lifestyle of primitive inhabitants, the Bira, Gia, Ngaro, Juru people and the early European settlers. Scholars will love this place, as it can give a lot of information on the transformation of ancient Proserpine to the modern city, and the history of the cattle business and sugar cane industry. The museum also conducts exhibitions, book fairs, arts and crafts which gives an opportunity to know the history of Proserpine.

Name:Proserpine Museum
Address:Info Ctr & Gardens, 192 Main St, Proserpine QLD 4800, Australia
Related SIte:https://www.proserpinehistoricalmuseum.com/
4. Peter Faust Dam
Lake Proserpine is also known as Peter Faust Dam, which is very close to Proserpine town, just 30-minute drive away from the city will take you to the exciting freshwater lake. The dam provides a perfect spot for fishing and watersports. It is a paradise for leisure hunters and people who want to participate in fishing competition and barramundi. The lake holds more than 1 million barramundi fishes, which is the most extensive stock you can find in Australia. By the by barramundi is a fishing game terminology stands for 'catch and release' the fish. You can do fishing all around the year, and the branches and structures around the lake make it a perfect place to come with your friends and family and relax and enjoy fishing.
Name:Peter Faust Dam
Address:Crystal Brook Road, Proserpine, Whitsunday Area, Queensland, Australia
Related Site:https://www.tourismwhitsundays.com.au/peter-faust-dam
5. Mount Marlow
Do you like wandering, engulfed in nature in its pure form? Mount Marlow is the place indeed shows the beauty of nature. It provides a great picturesque scene to the visitors. Enjoy the walk trails as you go on long walks with your family and loved ones. Mount Marlow is the perfect getaway place where you can forget all the stress in your life and just unwind yourself. It is also a superb place to set up a camp. Finding an accommodation near the site is very easy, however, to make the best out of your trip never forget to set an overnight camp stay at the venue.
Name:Mount Marlow
Address:Mount Marlow, Queensland 4800, Australia
6. Color me crazy
As the name itself suggests, the place looks colorful due to all the beautiful shops located in the vicinity. It has something to offer to everyone. You can find almost anything at this place, from beautiful, high-quality jewelry to decor items, you just name it, and you will have it there. The collections are unique and the sales teams are also very polite. You can also do online shopping, but it is worth visiting the store and see the beautiful collections waiting for you. Visit this place and take back souvenirs for your loved one.
Name:Color me crazy
Address:2B Dobbins Ln, Proserpine QLD 4800, Australia
Related Site:http://colourmecrazy.com.au/
7. Whitehaven Beach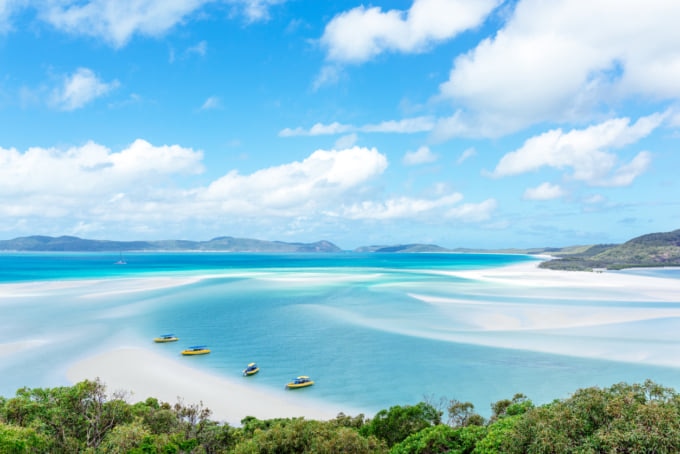 The beach is easily accessible by seaplane, boat, and helicopters. Whitehaven beach, synonymous with the pristine beach, gives a heavenly experience in its real sense. By booking the National Park facilities, one can camp at the venue. Take a swim and enjoy your time here. The best thing about is that unlike many other beaches, Whitehaven remains unspoiled, is the purest white silica beach in the world stretches about seven kilometers. Its clean environment makes it a must visit the place. If you are up for it, then engage a helicopter tour to have a look at the sky and enjoy a sky bird view. The green-blue waters with the sparkling white sand will blow your mind. Whitehaven beach is also famous for its traditional style barbeque lunch, which is a sumptuous experience. So just step into any of the beachside burger bars!
Name:Whitehaven Beach
Address:Whitehaven Beach, Whitsundays QLD 4802, Australia
Related Site:https://www.npsr.qld.gov.au/parks/whitsunday-islands/camping.html#whitehaven_beach_whitsunday_island
8. Hamilton Island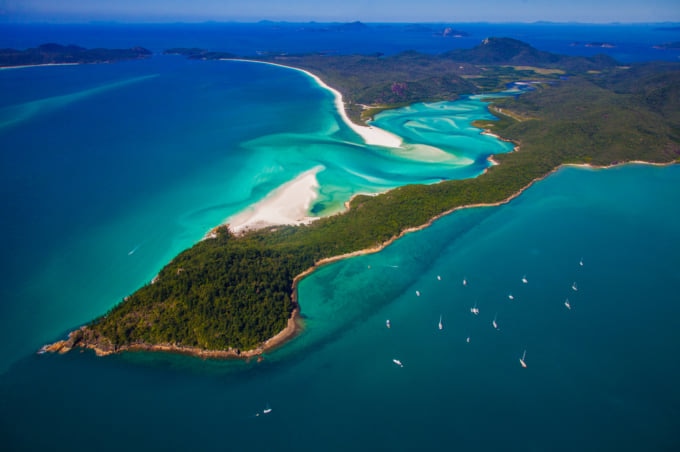 Hamilton Island is among some of the very few places where there is no shortage of things to do entertainment and leisure activities. Not only the island provides fun to do events, but it is also an amazing place to relax. Take a tour on a gold buggy and enjoy the never-ending scenic beauty of the island. The food and wine at the Hamilton island are renowned for its unique taste and is a must try. There are more than sixty activities to choose from to keep yourself busy. If you are going with your family then select the time when the school holidays are going on, you will get to enjoy an extensive range of family-friendly activities.
Name:Hamilton Island
Address:Hamilton Island, Whitsundays QLD, Australia
Related Site:http://www.hamiltonisland.com.au/contact-us#kS0qQA3m5RMFz9wF.97
9. Shute harbor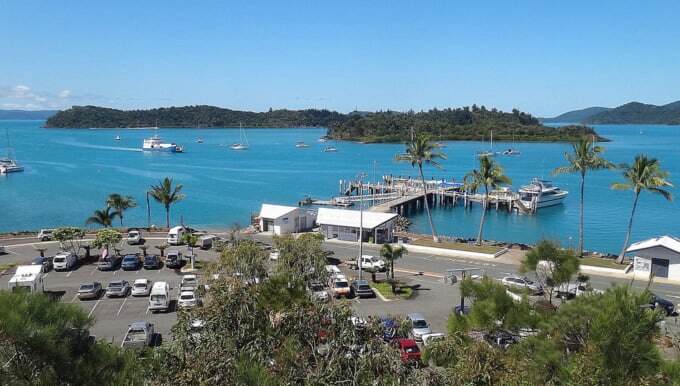 The Shute harbor is just 11 kilometers away from Airlie Beach, with busy ferry activities. More than a dock, it caters as a parking spot for tourists move to Whitsunday islands. The place provides mesmerizing scenery all around, and the Conway Range National Park located on the islands makes the visit to the harbor even more exciting. The Conway National Park is the largest coastal park in Queensland, spread over an area of nineteen thousand hectares. It is an ideal place for setting camp and is a haven for bird watchers.
Name:Shute harbor
Address:Shute Harbour, Queensland 4802, Australia
Related Site:https://www.tourismwhitsundays.com.au/regions/whitsundaycoast/shute-harbour
◎ Closing
All these beautiful places make Proserpine an exciting place to be. The best thing about Proserpine is that it holds something for everyone. Whether you are an activity buff or you wish to relax and cool down, this place will never let you down. Your visit to this place will definitely leave you with memories that you will cherish and safeguard throughout your life. Pack your backpacks and embark on this beautiful journey with your loved ones.