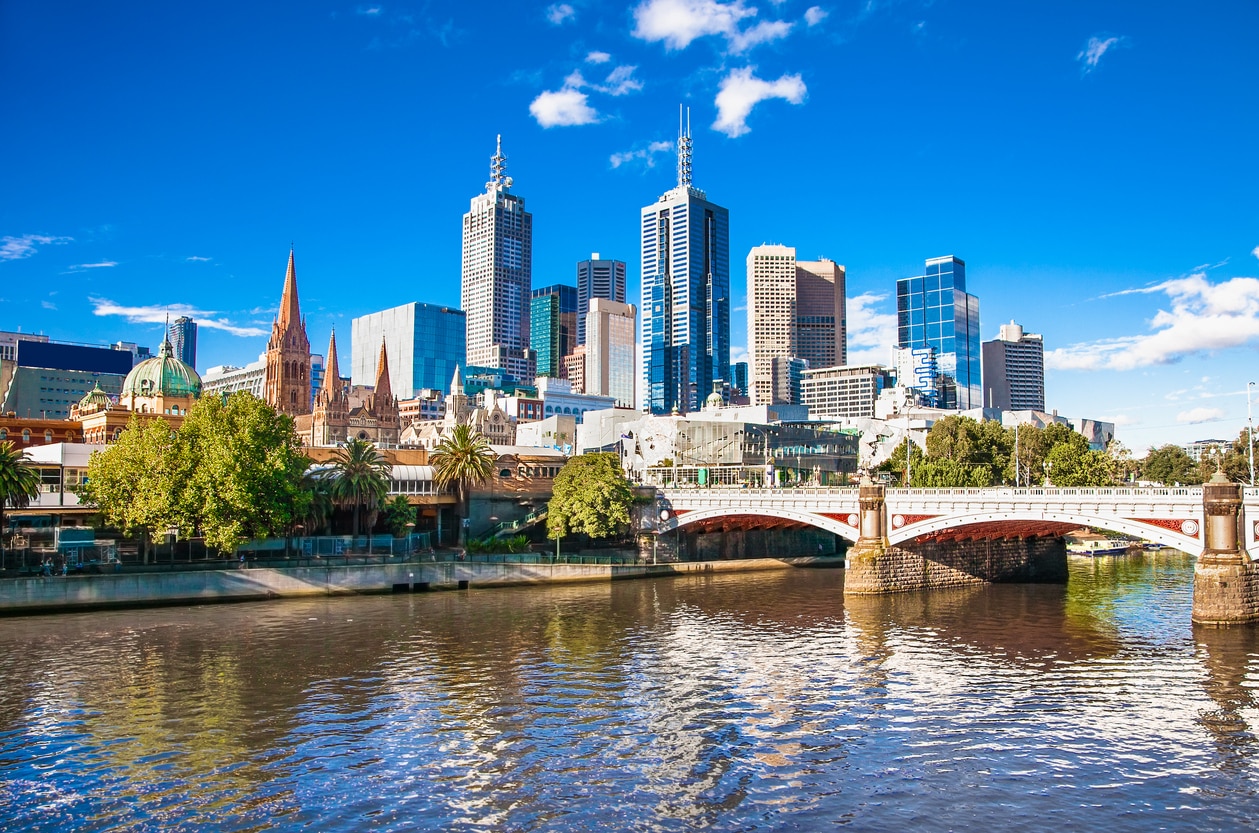 The Top Things to Do When Visiting Melbourne
The capital of the state of Victoria and the second largest city in Australia after Sydney, Melbourne is often voted as the best city in the world to live in. For good reason too, this southern Australian city has everything you could want, beaches, amazing restaurants and endless amounts of entertainment, there's enough to keep anyone busy while visiting or even living here. For a start however, here are some of the top things to do that you shouldn't miss out on.
table of contents
[x] close
1. Royal Botanic Gardens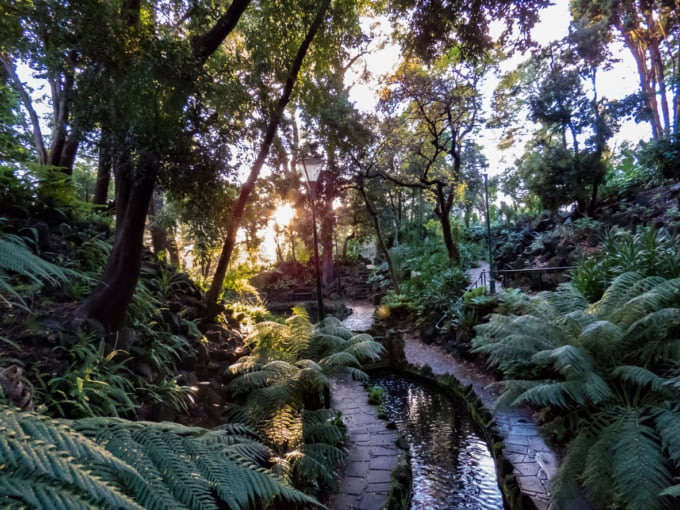 The Royal Botanic Gardens is one of the most famous parks in Australia, this vast 38-hectare stretch of land has a huge variety of both local and foreign plants. In total you'll find 10,000 species of Australian plants including cactus, licorice, fern, herb gardens and oak gardens. It's also studded with numerous fountains and ponds. The garden is made up of several sections: the Australian Garden, the Eastern Garden, the Princes' Garden and the Children's Garden, all of which are distinguished by their own unique charming beauty.
Name: Royal Botanic Gardens
Address: Birdwood Ave, South Yarra, Melbourne, Australia
Related Site: http://www.rbg.vic.gov.au/
2. Federation Square
This lively center of arts and culture opened in 2002 for the 100th anniversary of the Australian Federation. The square is an integral part of the city as one of the main landmarks and is a perfect base to start exploring the city. Federation Square features a modern design where the open and closed spaces associated with the magnificent Victorian architectural buildings. It hosts more than 2000 events throughout the year so be sure to check in advance what's going on there before visiting.
Name: Federation Square
Address: Swanston St & Flinders St, Melbourne, Australia
Related Site: http://www.fedsquare.com/
3. Melbourne Cricket Ground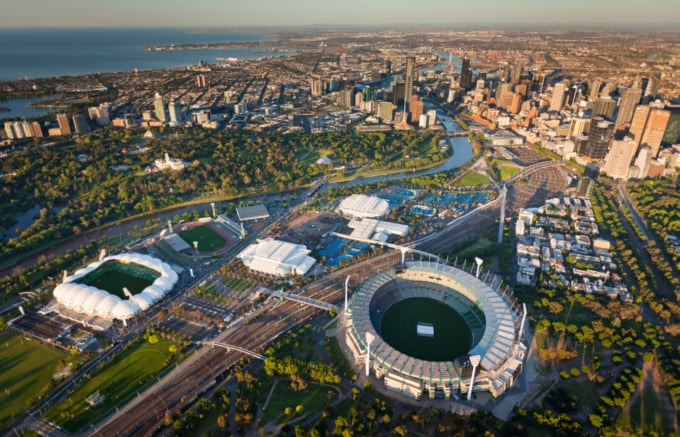 Photo by Brett Ginsberg/shutterstock.com
The Melbourne Cricket Ground was built in 1854 and is the official ground of the Melbourne Cricket Club accommodating a total of 100,000 spectators. The ground is one of the world's most beautiful stadiums and served as the main stadium for the 1956 Olympic Games. You'll also find the Australian Gallery of Sport and Olympic Museum here which are both well worth checking out.
Name: Melbourne Cricket Ground
Address: Brunton Ave, East Melbourne, Australia
Related Site: http://www.mcg.org.au/
4. Arts Center Melbourne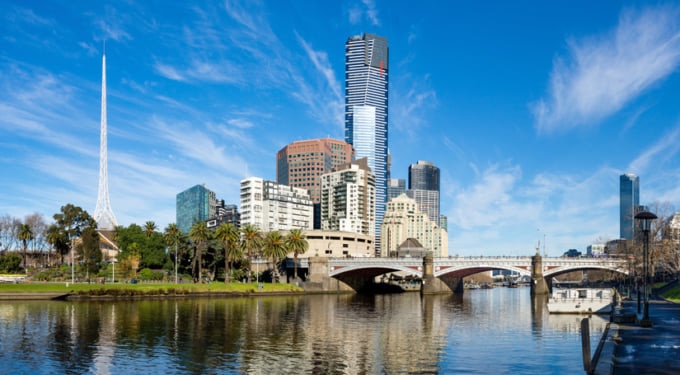 Photo by Scottt13/shutterstock.com
Located on the banks of the Yarra River, just a short distance from Flinders Street Station, this place is a rich cultural attraction for visitors to the city. Along with being one of the main areas for checking out art galleries and exhibitions, you'll find a number of fine restaurants and cafes that allow for sitting outside. The center is also home to many festivals that take place there throughout the year. The Arts Center includes a number of theaters and venues including the State Theater and the Fairfax Theater, which offers a number of interesting performances.
Name: Arts Centre Melbourne
Address: 100 St Kilda Rd, Melbourne VIC 3004, Australia
Related Site: http://www.artscentremelbourne.com.au/
5. National Gallery of Victoria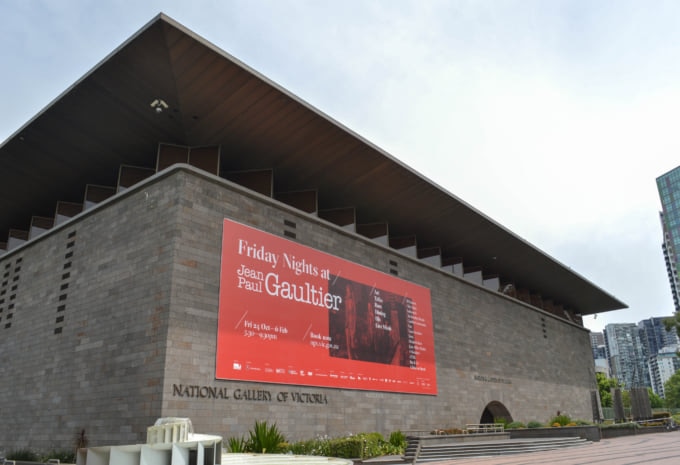 The National Gallery of Victoria is the oldest public art exhibition in Australia. The Gallery holds more than 68,000 pieces of artwork. It was opened in 1968 and was extensively renovated in 2003. The museum's roof features glazed stained glass and gives the museum an insight into the history of Australian art over the years. The National Gallery of Victoria in is one of the most famous tourist attractions Melbourne.
Name: National Gallery of Victoria
Address: 180 St Kilda Rd, Melbourne VIC, Australia
Related Site: http://www.ngv.vic.gov.au/
6. Eureka Tower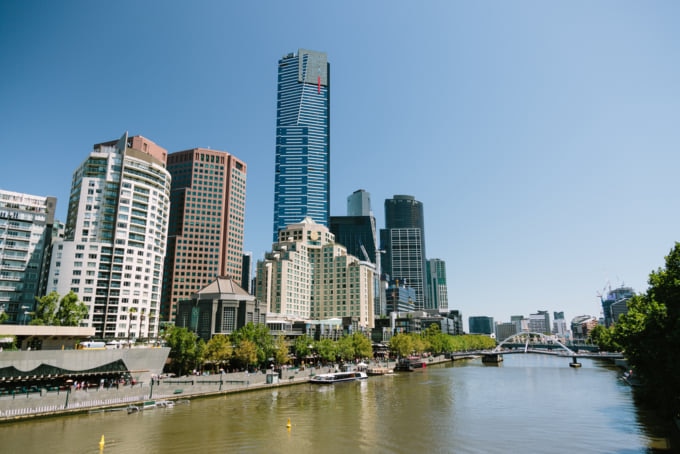 Photo by Dave Hewison Photography/shutterstock.com
The Eureka Tower was once the tallest residential building in the world, at a height of 297 meters. The construction was started in 2002 and completed in 2006. The area where the tower was built is called the Eureka Barrier, the site of a rebellion by gold miners in 1854. The tower was designed with glittering gold crowns and a red stripe representing the bloodshed during the revolution.
Name: Eureka Tower
Address: 7 Riverside Quay, Southbank, Australia
Related Site: http://www.eurekaskydeck.com.au/
7. Captain Cook's Cottage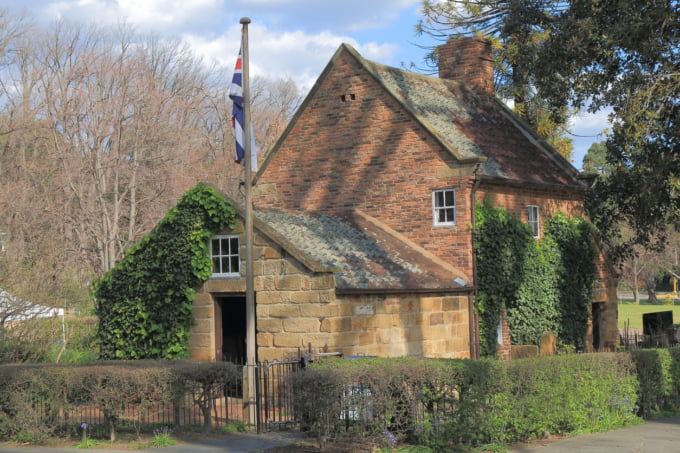 The Captain Cook's Cottage is named after Captain James Cook, located in Fitzroy Park, and was established in 1848. It contains a few household items and furnishings used by the Cook family and a collection of original English furniture dating back to the era. The Captain Cook's Cottage is considered one of the most wonderful tourist attractions in the city of Melbourne where visitors come to this place to see this magnificent architecture.
Name: Captain Cook's Cottage
Address: Fitzroy Gardens, Wellington Parade, East Melbourne VIC 3002, Australia
Related Site: https://whatson.melbourne.vic.gov.au/PlacesToGo/CooksCottage/Pages/CooksCottage.aspx
8. Melbourne Museum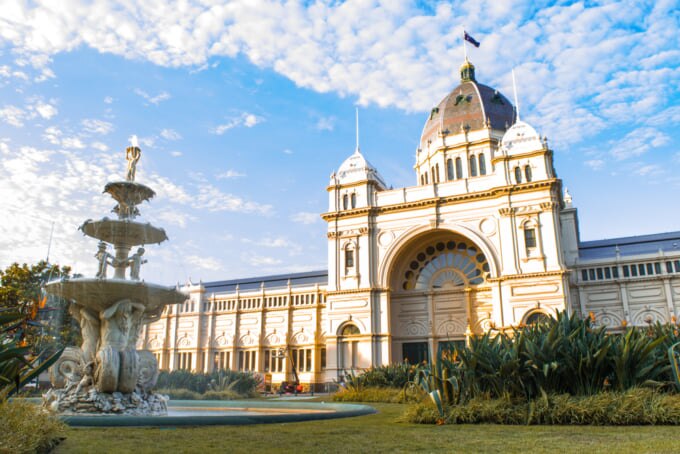 Photo by RYOSUE/shutterstock.com
The Melbourne Museum is located on Nicholson Carlton Street housing a variety of community and cultural photos along with a children's museum, which offers a series of practical activities aimed at motivating and involving children. The museum houses a royal exhibition building built in 1880 and is a rich display of Melbourne's urban life, a rich place for education, history, culture, and society that is interwoven into the contemporary environment. After its opening the museum has become a huge success and won numerous local and international awards as one of the country's most popular museums.
Name: Melbourne Museum
Address: 11 Nicholson Street, Carlton, Melbourne, Australia
Related Site: https://museumsvictoria.com.au/melbournemuseum
9. Arcades and Lane-ways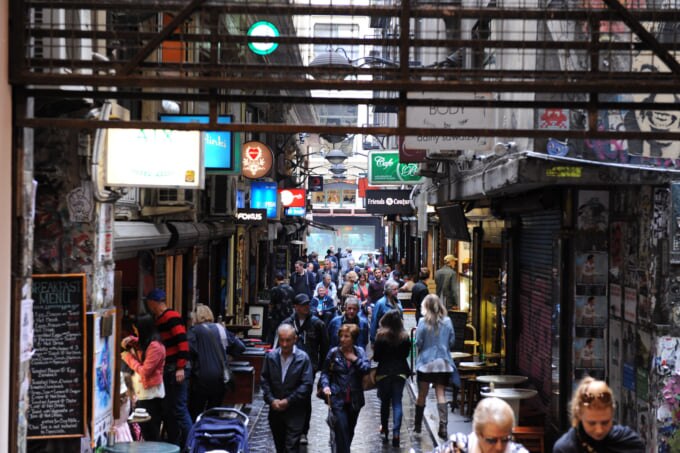 A network of historic streets, alleys and old shopping centers, the Arcades and Laneways snake around the center of the city. Head to the The Royal Arcade, the oldest of the arcades in Australia that was opened in 1870, before getting yourself lost around the beautiful traditional streets. It's here you'll find many old cafes and shops that provide a living insight into the city's history and its traditional architecture.
Name: Arcades and Lane-ways
Address: Between Collins Street and Elizabeth Street, Melbourne, Australia
Conclusion
It's no wonder this electrifying city is often seen as one of the most popular places to live in the world, Melbourne has a vibe and feel that is impossible to describe in words, you really have to see it for yourself.