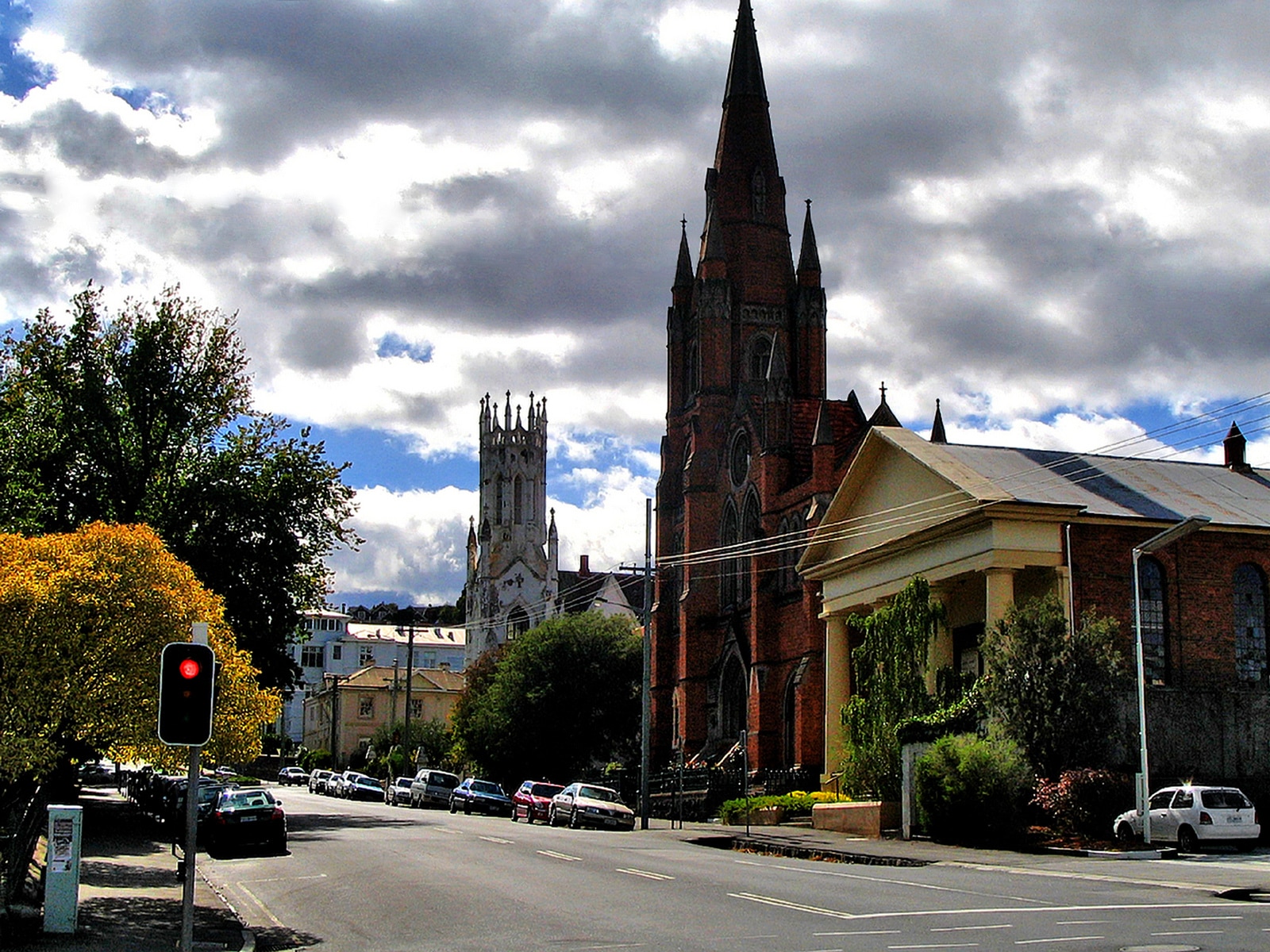 Located at the head of the Tamar Valley, Launceston is the second largest city in the Tasmanian islands in Australia, famous for its elegant and beautiful scenic backdrop. The city has got classic architecture, beautiful parks, mesmerizing surrounding hills and great outdoors. Launceston is an excellent base for some fantastic day outs. It is a place where art and design are highly valued, and there is something to suit every taste and budget. The fresh air of Launceston is one of its many draw cards, and there are numerous reasons to fall in love with the city.
[x] close
Launceston:table of contents
1. Cataract Gorge Reserve
Cataract Gorge reserve, locally known as Gorge is a park with attractively landscaped gardens and hiking trails. The unique natural formation is a premium attraction in the city just 1.5 km away from city center. The park has a spectacular chairlift built covering the massive natural basin occupied by waters of the South Esk River. You can enjoy the beautiful views of the park taking a chairlift over the spectacular Gorge. The King's Bridge which marks the finish of Tamar River and the beginning of the South Esk River is another popular attraction of Cataract Gorge. You can find many picnic spots, restaurants, souvenir shops, cafes and much more around the natural basin.

Name:Cataract Gorge Reserve
Address:74-90 Basin Rd, West Launceston TAS 7250, Australia
Related Site:http://www.launcestoncataractgorge.com.au/
2. City Park Launceston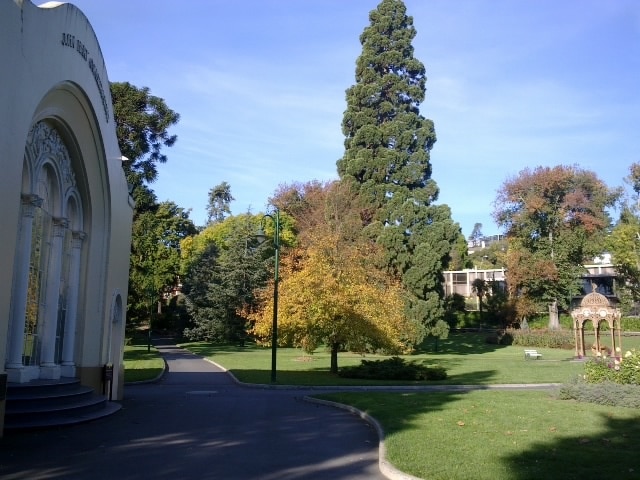 City Park Launceston is a beautiful park located in the heart of Launceston featuring splendid trees and shrubs mainly of English origin. Included within the park is the historic Albert Hall, city park train, annual flower displays, macaque monkey enclosure, duck pond, children playgrounds, BBQ area, etc. The City Park was previously known as People's Park, and it clearly shows how significant it was in the life of locals there. It is a place where important gatherings, cultural events, public meetings, and exhibitions are taking place on a regular basis. The park is also famous for many festivals, and Tasmania's popular food, wine, and entertainment event hosted here, which give tourists a splendid occasion to resonate with the celebrations.

Name:City Park Launceston
Address:45-55 Tamar st., Launceston TAS 7250, Australia
Related Site:https://www.launceston.tas.gov.au/Parks-and-Gardens/City-Park
3. Tamar Island Wetlands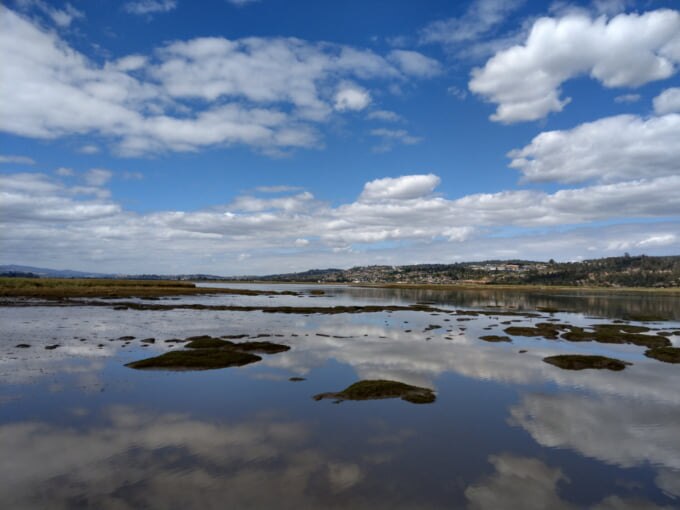 Photo by YICHIA HUANG/shutterstock.com
Just 10 mins drive away from the heart of the city is this intriguing and unique urban wetland called Tamar island wetland an incredible location for bird watching, supported with hides, boardwalks. Both boardwalk and interpretative center have easy wheelchair access and toilet facilities for disabled. The island wetland is a habitat for a wide range of species of birds, invertebrates, reptiles, frogs, fish, and mammals. You can make your trip a pleasant experience walking along the 1.5 km stretch of boardwalk to Tamar Island, featuring various picnic options and barbecue facilities.
Name:Tamar Island Wetlands
Address:W Tamar Hwy, Riverside TAS 7250, Australia
Related Site:https://www.discovertasmania.com.au/attraction/tamarislandwetlandsreserve
4. Queen Victoria Museum & Art Gallery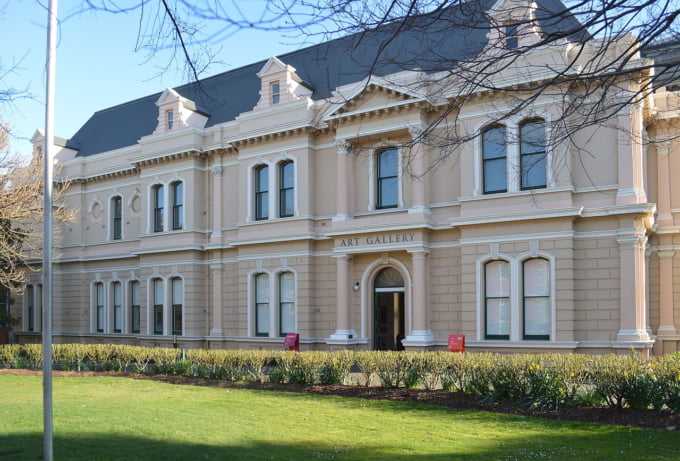 Photo by commons.wikimedia.org
Known for its excellent collection, Queen Victoria Museum & Art Gallery is a museum showcasing excellent exhibitions of Tasmania history and colonial art. The museum spread across two different sites, one at Inveresk and the other at Royal Park. What makes you very much involved in the special exhibition of an ancient Chinese temple, which exhibits the great Chinese temple cultures. The museum is also home to phenomena factory which is an interactive science center offering a hands-on learning experience for kids. No wonder, why the Queen Victoria Museum and Art Gallery regarded as the cultural gateway to local history and character of Launceston. The museum is worth visiting as there are a lot more to learn and understand.
Name:Queen Victoria Museum & Art Gallery
Address:2 Invermay Rd, Invermay TAS 7248, Australia
Related Site:https://www.qvmag.tas.gov.au/Home
5. Franklin House Launceston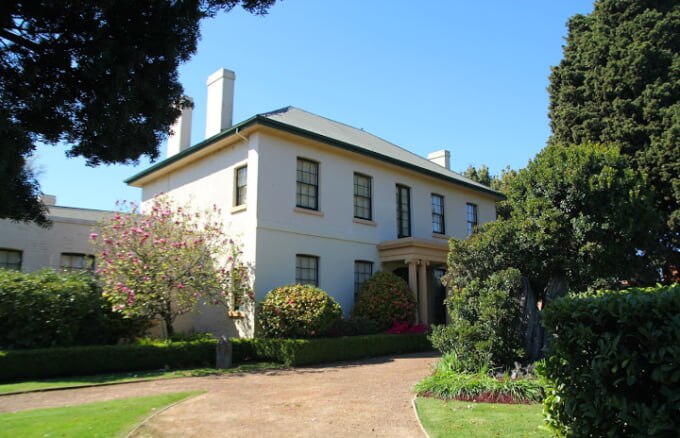 Photo by commons.wikimedia.org
Relaxing under a 180 years old oak tree is the city's only home museum, the Franklin House Launceston. The beautiful colonial building is a significant part of the Franklin village landscape and history. While in Launceston, it is worth stopping at Franklin house and spending some time to explore its magnificence and surrounding outdoors. There are tearooms which open during house hours to offer light meals and refreshments for its visitors. Though the furnishing of the house museum is modest, the history of the museum makes it worth a visit.
Name:Franklin House Launceston
Address:413/419 Hobart Rd, Youngtown TAS 7249, Australia
Related Site:https://www.nationaltrust.org.au/places/franklin-house/
6. Alexandra Suspension Bridge
Alexandra Suspension Bridge is a small park centered bridge located over the Fraser River. The site is a natural stopover for travelers who pass over the area and provide picnic facilities for visitors. The bridge is not situated in the park and due to its small size; the number of recreational opportunities around the area is limited. You can easily access the historical Alexandria suspension bridge via a trail through the daily use area. Fishing, hiking, and cycling are some of the popular activities available at this place.
Name:Alexandra Suspension Bridge
Address:YTrevallyn TAS 7250, Australia
7. National Automobile Museum of Tasmania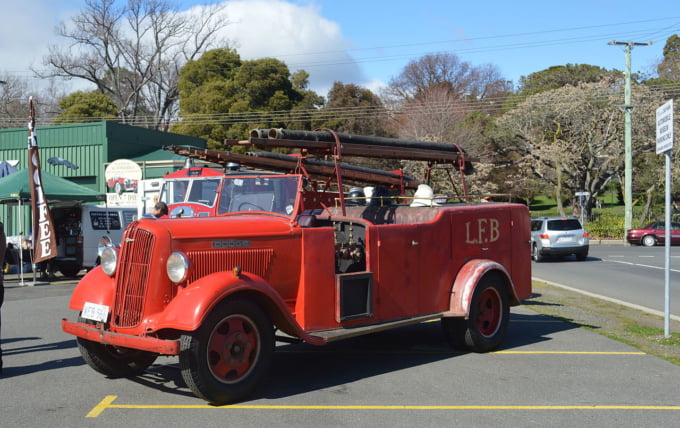 Photo by commons.wikimedia.org
To experience the elegance, style and the history of Australia's most significant metro collection, pay a visit to National Automobile Museum of Tasmania in Launceston. This impressive collection of traditional and modern automobiles is a must-visit destination for all visitors who appreciate engineering, history, and design. Every year the museum displays its collection with 4 spectacular theme displays. Along with one hundred exhibits, the National Automobile Museum also features a unique gift shop with a broad range of merchandise that delights everyone. Situated opposite to the city park of Launceston, the national automobile museum is a great way to spend a leisure day.
Name:National Automobile Museum of Tasmania
Address:86 Cimitiere St, Launceston TAS 7250, Australia
Related Site:http://www.namt.com.au/
8. Lilydale Falls
Lilydale waterfalls are a famous pair of attractive picnic spot at a walking distance from each other. The falls are easily accessible by people of all ages and various tourist facilities like sheltered barbecue areas, and public toilets are available at the spot. Facilities for campers, motorcyclists, children's playground, etc., makes Lilydale falls a great camping destination. Lilydale falls reserve camping area is a pleasant campsite beneath mature trees with all facilities.
Name:Lilydale Falls
Address:Lilydale Rd, Lilydale TAS 7268, Australia
Related Site:https://www.northeasttasmania.com.au/lilydale-falls
9. Prince's Square Launceston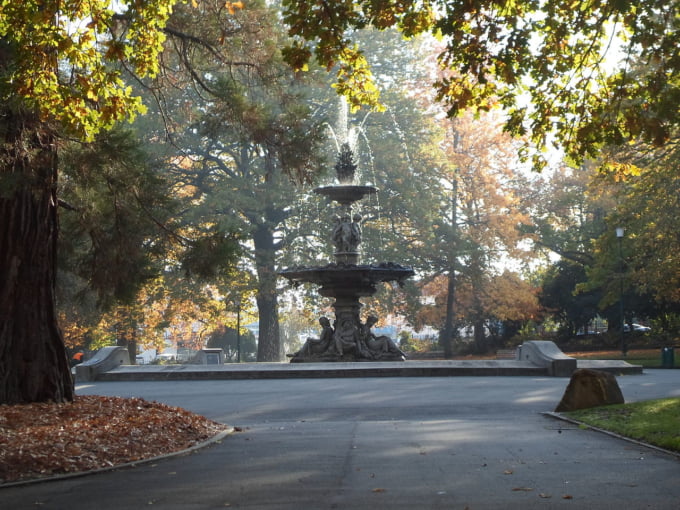 Photo by commons.wikimedia.org
The park is dating back to 1858, developed on a lonely brickfield later transformed as a prominent cultural park in Launceston, Tasmania and meeting point of four main roads. Its attractive feature is its symmetrical planning and the bronze Val d'Osne Fountain and the statue of Dr. William Russ Pugh, famous surgeon who was the first doctor used general anesthesia for surgical operation in the Southern Hemisphere. The park is popular for mature trees and many planted by royal people and dignitaries who had visited this park. Val d'Osne Fountain remains as the primary fascination of the park, entirely molded with bronze and with a height of 7 meters, it is an exciting point of attraction. The Municipal council purchased the fountain after the same exhibited at the 1855 Paris Industrial Exhibition to commemorate the completion of the town water supply service in 1857.
Name:Prince's Square Launceston
Address:28A Frederick St, Launceston TAS 7250, Australia
Related Site:https://www.launceston.tas.gov.au/Parks-and-Gardens/Princes-Park
10. Hollybank Treetops Adventure
Hollybank Treetops Adventure is a public entertainment expedition for people who want to check their resistance and wild endurance. Many tourists take part in the course and negotiate their skills using the zip lines, which zigzag between the metal platforms positioned at a considerable height, which is calling as the cloud stations. The adventure tour is a paid engagement allowing people to watch Hollybank from the treetops and fee for the adventure expedition will vary according to the season and timing. On an average it will be a 3-hour endurance, letting you enjoy the maximum of the forest below to you. Maximum 12 members shall be permitted in a tour group considering the safety parameters. Well trained instructors will give you safety tips and how to overcome the fear phobia. The tour operators will provide you all the safety gears, and you are advised to have laced shoes and water resistant clothes. Tune yourself to experience the rush of adrenaline, and indeed it will be an enjoyable experience.
Name:Hollybank Treetops Adventure
Address:66 Hollybank Rd, Underwood TAS 7268, Australia
Related Site:http://www.treetopsadventure.com.au/
◎ Closing
Launceston, home to several popular tourists' spots like unique natural formation, rich with nature's glory. The city is not only famous for its extraordinary landscapes but also for the wine region like Tamar valley and Prince's Square, etc. Launceston makes a great weekend gateway for all nature lovers and adventure seekers with numerous choices for entertainment and dining. Apart from the above-listed items, there are any other places, you can visit, and many tour operators are offering excellent tours package. Adventure tours like Hollybank Treetops Adventure, accept advance booking since it can take only 12 people in a batch considering safety issues. Nestled between the North Esk and South Esk Rivers meeting point, Launceston is a lavish tourist spot where you can have memorable leisure time with a lifetime experience.