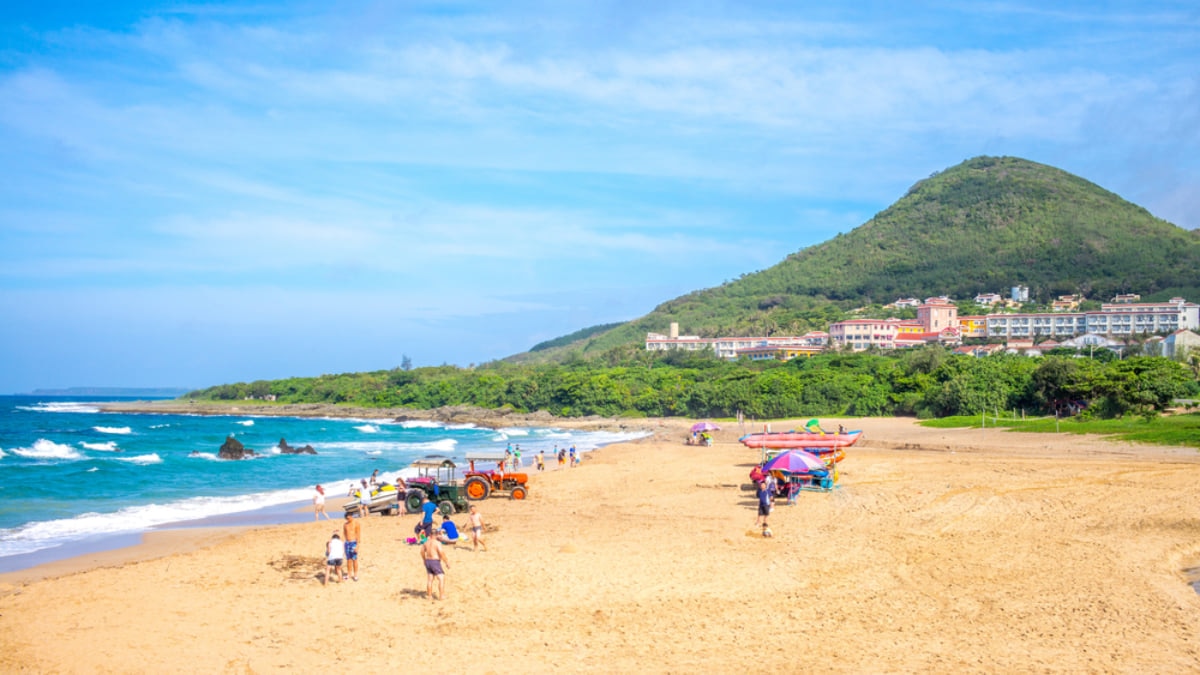 Photo by Richie Chan/Shutterstock
The Best Things to Do in Kenting, Taiwan
Located right in the south of Taiwan, Kenting not only has the most favorable summer weather but also offers some of the best coastal scenery around the island. With an abundance of beachside resorts, bars and eateries, Kenting makes for the perfect summer getaway while visiting Taiwan, and even offers pleasant conditions during the winter unlike most of Taiwan. If you're planning on visiting this coastal paradise, here are some of the best things to do while in the area.
table of contents
[x] close
The Best Things to Do in Kenting, Taiwan
White Sand Bay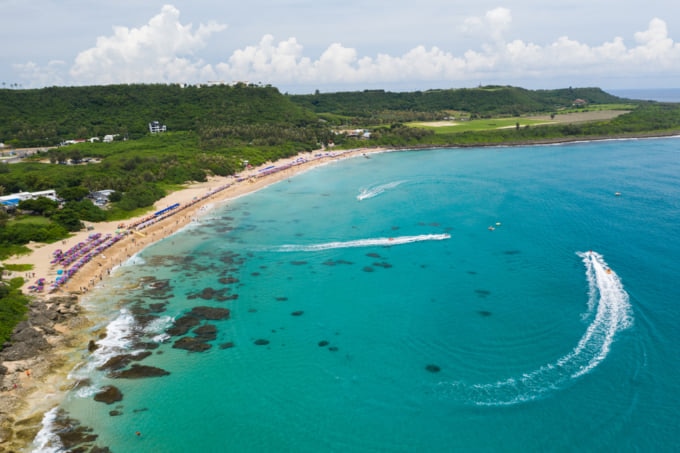 Photo by Sean Yeh/Shutterstock
Taiwan's southern tip offers some of the most beautiful beaches around the island and let's face it, if you're taking a trip to Kenting, checking out the beaches is a must. Also known as Baishawan, White Sand Bay is one of Kenting's most stunning beaches with gorgeous clear waters and powdery sand.

The beach is large enough that even during the popular summer months there's still plenty of space to enjoy.
Eluanbi Lighthouse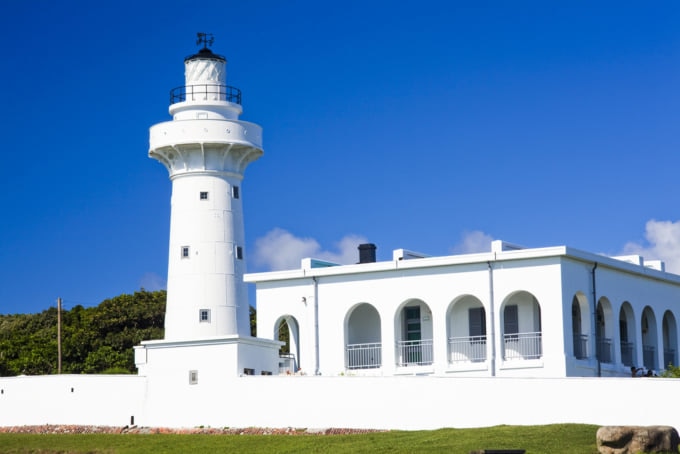 Photo by Jack Hong/Shutterstock
Located at the tip of Cape Eluanbi, the southernmost point in Taiwan, the lighthouse has long been a beacon for ships passing the south point of the island. The lighthouse also offers a museum with plenty of information and memorabilia from the area and its history, along with some beautiful gardens to explore. A short journey from the lighthouse you'll also find Longpan Park which stretches along the coastline of Cape Eluanbi offering some beautiful scenery.
Kenting Night Market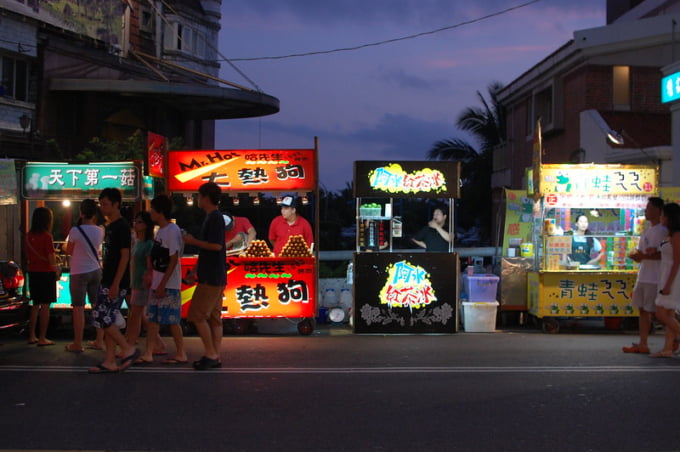 Like almost everywhere in Taiwan, as soon as the sun starts to set, Kenting turns into a paradise of street food stalls and lively restaurants. You'll find most of the classic Taiwanese street food dishes here, with stalls lined either side of a two-kilometer stretch of Kenting Road along with a number of roadside bars adding to Kenting's lively atmosphere.
Nanwan Beach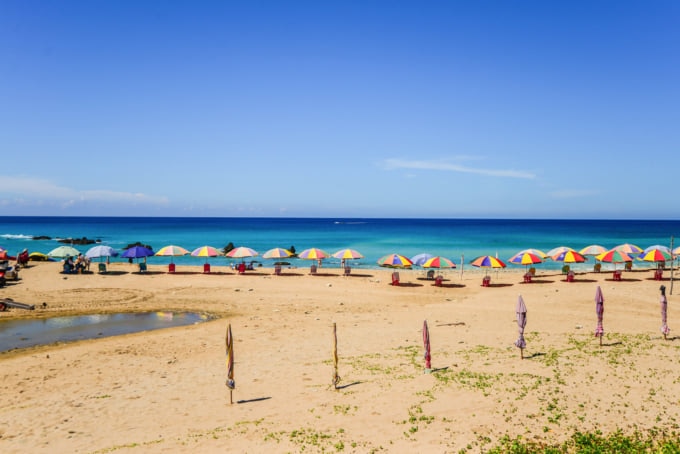 Photo by weniliou/Shutterstock
Another of Kenting's stunning beaches, Nanwan Beach or South Bay offers beautiful golden sands next to a small laid-back fishing village.

Like with most of Kenting, you'll find plenty of opportunities for water activities at Nanwan such as snorkeling, scuba diving and surfing. Nanwan is closer to both Hengchun and Kenting town which means it can get busier especially during high season. If you're looking for a less lively beach, head to White Sand Bay instead.
Kenting National Forest Recreation Area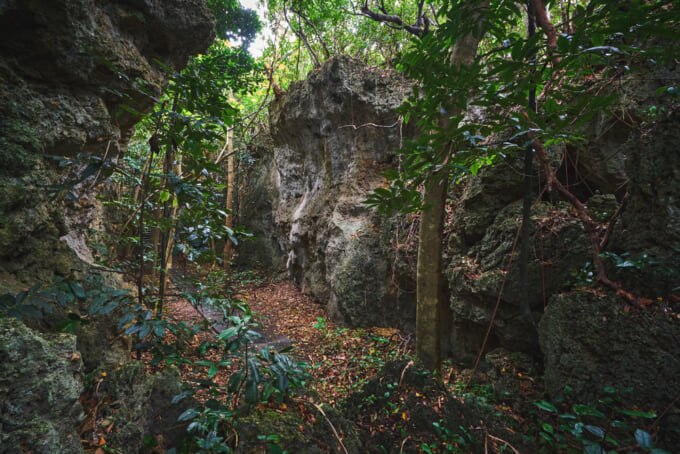 Photo by Vladimir Zhoga/Shutterstock
Just outside the small town around Kenting Road, Kenting National Forest Recreation Area is filled with tropical plants, forest area and plenty of wildlife. The park offers a variety of incredible scenery that can be seen throughout its boundaries. Some of the most famous sites here include Fairy Cave and Silver Dragon Cave, two limestone caves with beautiful and colorful views on the inside. You'll also see the iconic peak of Dajianshan from various points throughout the park.
Where to Stay in Kenting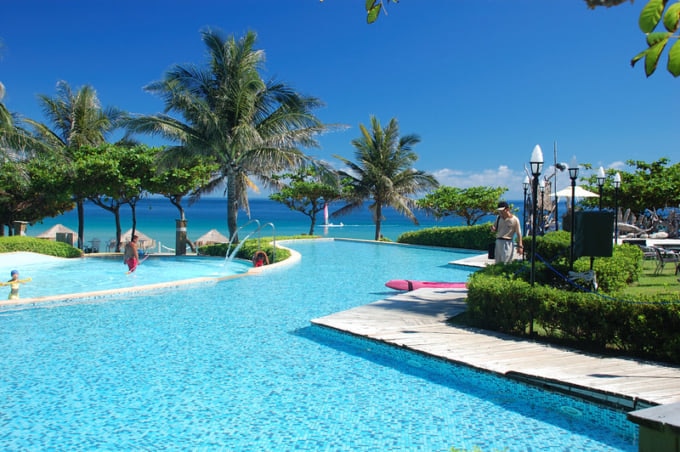 There are plenty of hotels, beach resorts and guesthouses all over Kenting and the surrounding coastal area. Some of the most popular include Howard Beach Resort Kenting, Kenting Gold Design Hotel, Caesar Park Kenting and Chateau Beach Resort all of which offer stunning beachside accommodation.
How to Get to Kenting Taiwan
Kaohsiung to Kenting
The easiest way to get to Kenting is by going from Kaohsiung, a major city in the south of Taiwan. There are regular buses from a number of places in Kaohsiung such as from the high-speed rail (HSR) Zuoying Station, Kaohsiung Train Station and Kaohsiung Airport.

The nearest train station to Kenting National Park is Fangshan Station, which is still around an hour's drive away and most likely longer if you're taking a bus. It's much easier to take a direct bus from Kaohsiung.

The nearby Hengchun Airport only serves charter flights, with no regular scheduled flights. If you're coming from outside of Taiwan, the best way is to fly to Kaohsiung Airport and then get a bus to Kenting.

Taipei to Kenting
If you're traveling to Kenting from Taipei, the best way is still to go to Kaohsiung first. Take a high speed train from Taipei Main Station to Zuoying Station in Kaohsiung. From Zuoying Station there are regular buses heading to Kenting.
Best Time to Visit Kenting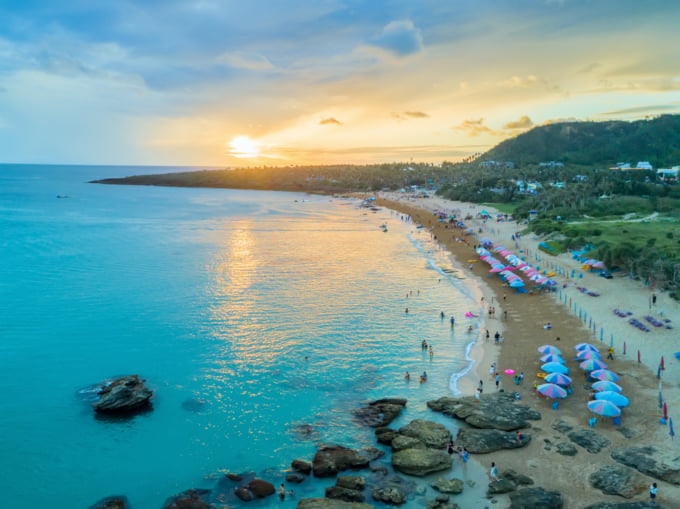 Photo by Byron Li/Shutterstock
Located at the southern tip of Taiwan, Kenting gets some of the hottest weather on the island. Like most of southern Taiwan, summer in Kenting can be quite brutal if you're not used to temperatures in the high 30s.

Unlike further north, Kenting has quite a mild winter where temperatures rarely dip under 20 degrees Celsius in the day, meaning traveling there for a winter break is perfectly feasible and often quite comfortable. For the perfect not too cool and not too hot weather, it's recommended to visit Kenting in early spring such as March and April along with during autumn such as late October and November when the risk of typhoons is much smaller.