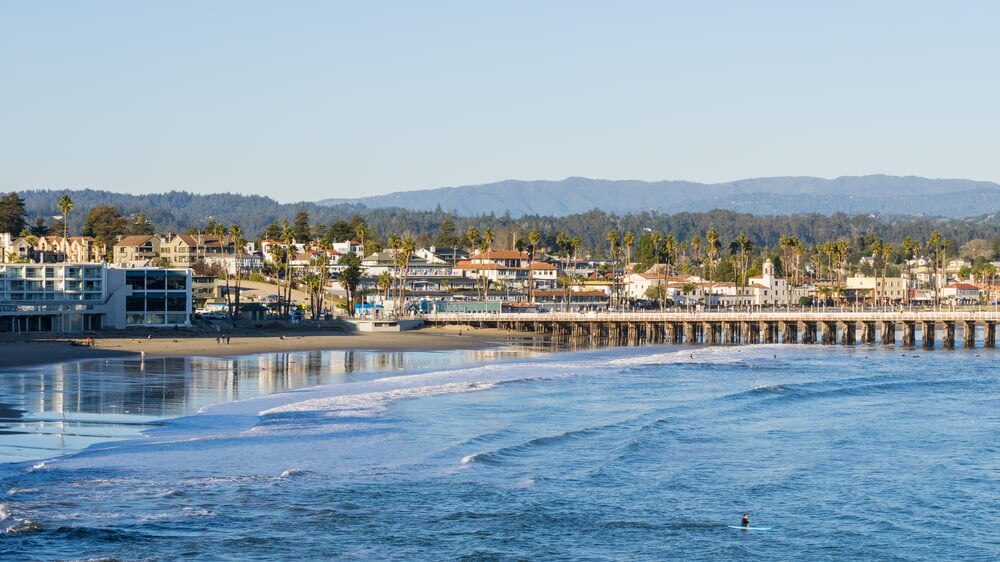 Photo by Sundry Photography/shutterstock.com
Santa Cruz : Enjoy Summers Basking under the Sun
Santa Cruz is a popular tropical and coastal destination located in Central coast of California. It is popular for its long wharf, cafes & shops, gorgeous stretches along Monteroy Bay and serene beach boardwalk. The vintage feel of the city erupts from its vintage downtown cafes, galleries and the music flowing out of the places. There are many natural landscapes like cliff, bridge stones and scenic drives making it quintessential. The unspoiled beauty of Wilder Ranch State Park is perfect for hikes and the place is perfect for spending summer basking under the sun.
table of contents
[x] close
Santa Cruz : Enjoy Summers Basking under the Sun
1. Beach Board Walk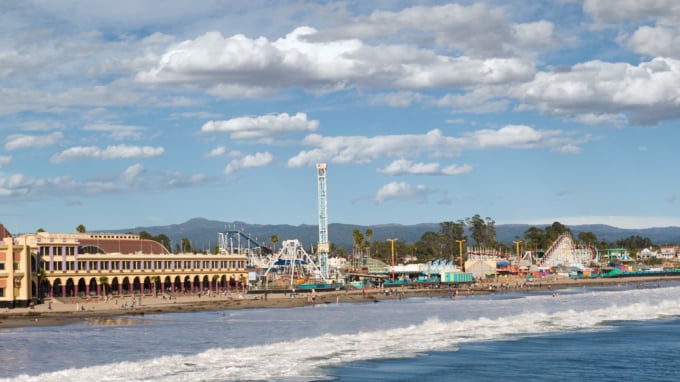 As touristy and chaotic as it seems but this place is something that you cannot miss on your trip to Santa Cruz. The amusement park is located along the shores of Monterey Bay and started in the year 1907. The sea side amusement park is perfect for family outings with many amazing roller coaster rides, water rides and the popular Giant Dapper, a wooden roller coaster that was built in 1924. One can easily spend the day enjoying the rides and entertainment things while having and basking under the sun.
Name:Beach Board Walk
Address:400 Beach Street, Santa Cruz, California
Related Site:http://www.beachboardwalk.com
2. Santa Cruz Wharf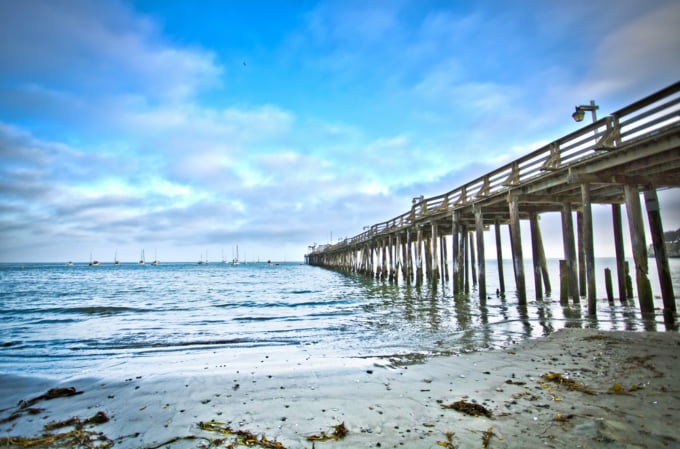 Photo by Krista Abel/shutterstock.com
The wharf is over 100 years old and is one of the popular and famous fishing piers in Santa Cruz that was built in 1914. It is perfect for deep water vessels with a depth of around 2000 meter. The pier was constructed with help of Doughlas for pilings that are 70 foot long that were sent 21 feet into the floor of the ocean. The pier is a popular site now for recreational fishing and is great place for people interested in angling. There are many restaurants that serve delicious sea food. The Sanctuary Exploration Center is very close to the Pacific Ocean.
Name:Santa Cruz Wharf
Address:21 Municipal Wharf, Santa Cruz, CA
3. Drive to West Cliff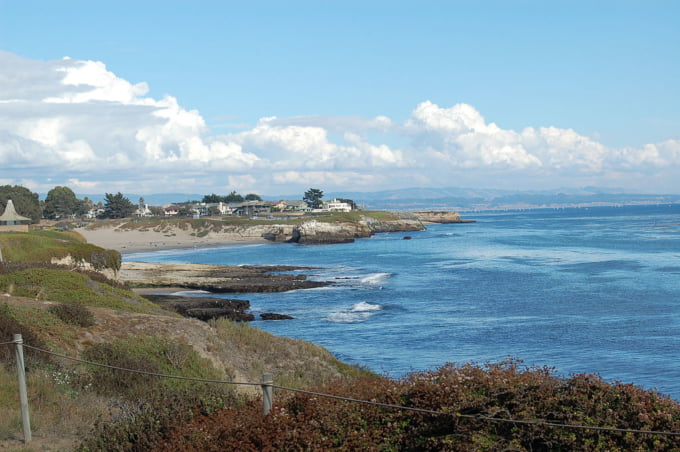 Photo by commons.wikimedia.org
It is a place that you must not miss for catching some scenic and spectacular views. The road to the west cliff drive is extremely scenic and the view from the cliff is even more scenic than anything. The roads are along the gorgeous coastline and the beautiful view of the cliff fringed ocean is beyond bliss. It is perfect to soak up the nature, be driven by the phenomenal landscape and enjoy the ripples caused in the blue water of the ocean. There is a tiny surfer museum also in the area.
Name:Drive to West Cliff
Address:Santa Cruz, CA
4. Natural Bridges State Beach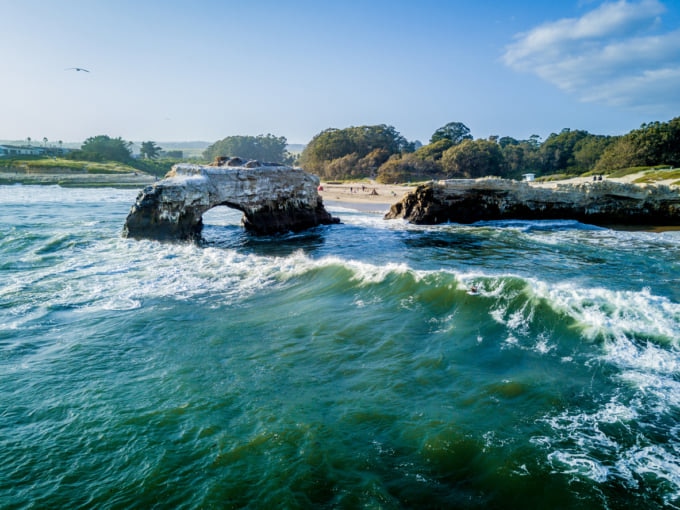 It is one of the most iconic natural landscapes where the mudstone cliff is naturally formed into a natural bridge like structure. It is along the beach and is perfect for watching birds, basking under the sun and enjoying the tides. There are many marine animals that you can spot at times in the area making it even more exciting. The tide pools in the beach in home to many sea animals. The spring is a good time to visit as the beach is full of beautiful wild flowers. The Monarch Grove is a natural preserve that is surrounded by butterflies and tall eucalyptus trees.
Name:Natural Bridges State Beach
Address:2531 W Cliff Dr, Santa Cruz, CA
5. Seymour Marine Discovery Center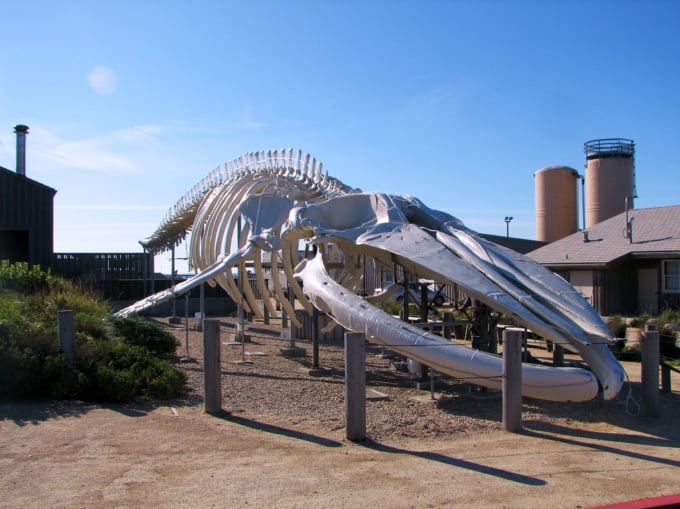 The discovery center is located within the Natural Bridge State Park and is a fascinating artificial museum with number of sea animals. It is a perfect place to go for family outing with kids as it has interesting artificially made aquariums. Apart from that there is a shark pool and touch pool which is full of starfish, sea urchins, hermit crabs and number of sea anemones. The discovery center has an exhibit hall that educates people of the oceanic research center and helps in understanding ecosystem of seal, otter and other aquatic animals.
Name:Seymour Marine Discovery Center
Address:100 McAllister Way, Santa Cruz, CA
Related Site:http://seymourcenter.ucsc.edu
6. Wilder Ranch State Park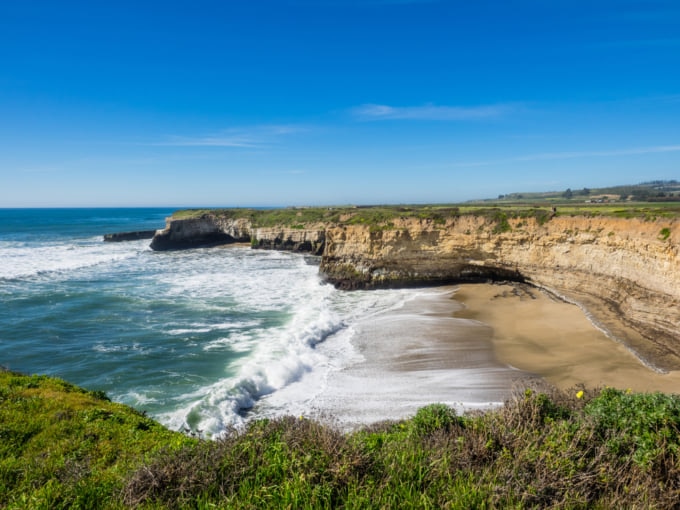 It is located along the Northern coast of Pacific Ocean and is home to exotic wilderness. The national park is a famous destination for some amazing hikes and treks. It is spread across 7,000 acres that starts from the crest of the Ben Lomond Mountain and continues to forming marsh lands which are natural preserve. There are number of things to do in the national park like a walking tour, horseback riding, hiking, camping, bicycling etc. It holds the earliest history of California's ranching.
Name:Wilder Ranch State Park
Address:1401 Coast Rd, Santa Cruz, CA
7. Roaring Camp Railroad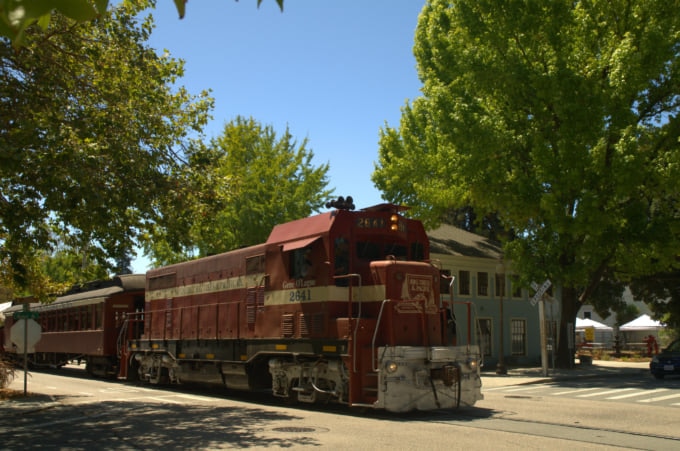 It is a fascinating and rustic tourist place where visitors can enjoy a ride on an old fashioned steam engine driven train. The train rides through scenic areas of Santa Cruz and there are two routes that you can choose from. The train is from 19th century and the vintage model is a narrow gauge steam train with routes namely –The Redwood Forest Steam Train and The Santa Cruz Beach Train. It was designed in 1880 to haul lumber out the mountains of Santa Cruz. The train chugs through the gorgeous mountains or to the Beach board walk.
Name:Roaring Camp Railroad
Address:5401 Graham Hill Rd, Felton, CA 95018, Santa Cruz, CA
Related Site:https://www.roaringcamp.com/
8. U.C Santa Cruz Arboretum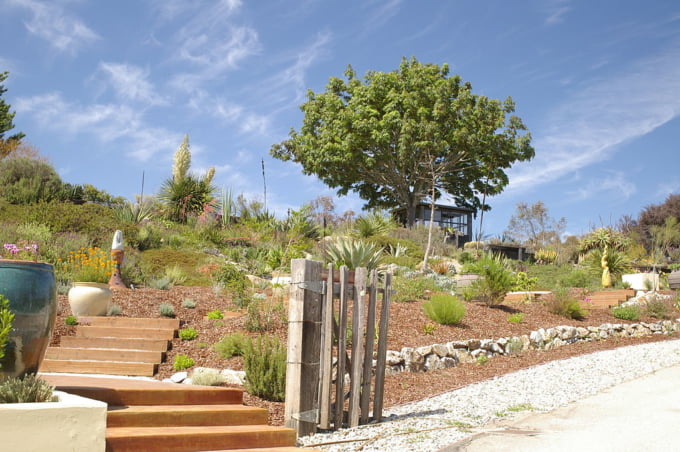 Photo by commons.wikimedia.org
The arboretum is home to number of rare and preserved plant species that is built overlooking the Monterey Bay. It is perched on an ancient marine terrace on the Santa Cruz Mountains and is a part of the university. It is spread across 145-acres that have different micro-climates, topography and huge range of botanical diversity. There are many endangered species and the arboretum protects the plants from extinction. Some special attractions are eucalyptus grove, the shady redwood grove, aroma garden and the exotic hummingbird trail.
Name:U.C Santa Cruz Arboretum
Address:1156 High Street, Santa Cruz, CA
Related Site:http://www.arboretum.ucsc.edu
9. Mystery Spot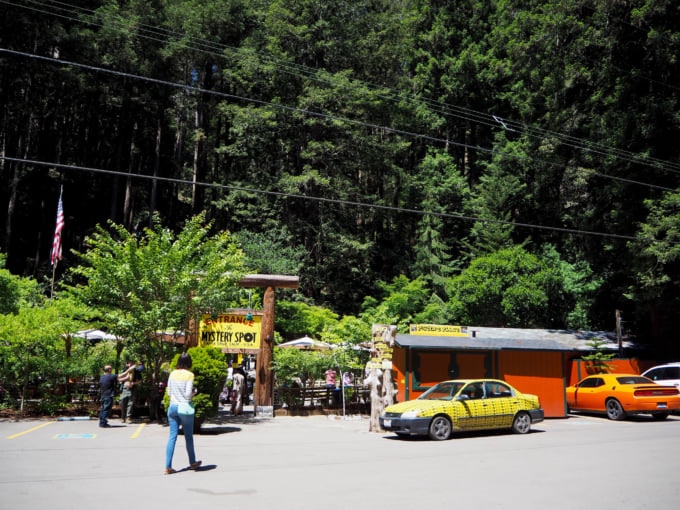 This is an interesting and very surprising site where the mystery is yet to be solved. There is number of theories but none proved. The gravitational uniqueness of the place makes visitors wonder about the gravitation law of physics. It is 46 meters in diameter located amidst redwood forest where the gravity and its law do not apply. Visitors and objects are tilted despite trying to stand straight and there is no scientific reasoning found for it yet. It is a short hike and the place was discovered in 1939.
Name:Mystery Spot
Address:465 Mystery Spot Road, Santa Cruz, CA
Related Site:http://www.mysteryspot.com
10. Pleasure Point Beach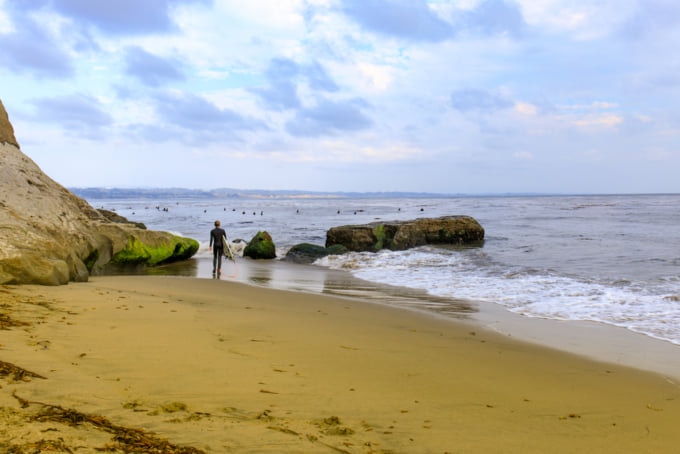 Photo by yhelfman/shutterstock.com
It is a serene beach surrounded by amazing view. The small park is on the bluff and is located above the surfing spot in the Live Oak area. The beach has stairs through which one can climb down or the sounds of waves and it crashing against the cliff can be enjoyed from above from the view point. There is a rock shelf to sit and relax and it is a nice spot to visit with friends and families. One can watch surfers enjoying the tides. There is picnic spot and benches to enjoy and sit for a while.
Name:Pleasure Point Beach
Address:East Cliff Dr and Pleasure Point Dr, Santa Cruz, CA
◎ Closing
Santa Cruz is coastal city located in California and is known for its amazing beaches, hiking trails and national parks. The fishing town offers phenomenal view of the deep blue water, cliff fringed ocean coastline and wilderness.