Hong Kong: 10 Things You Have to See in the Megalopolis of the East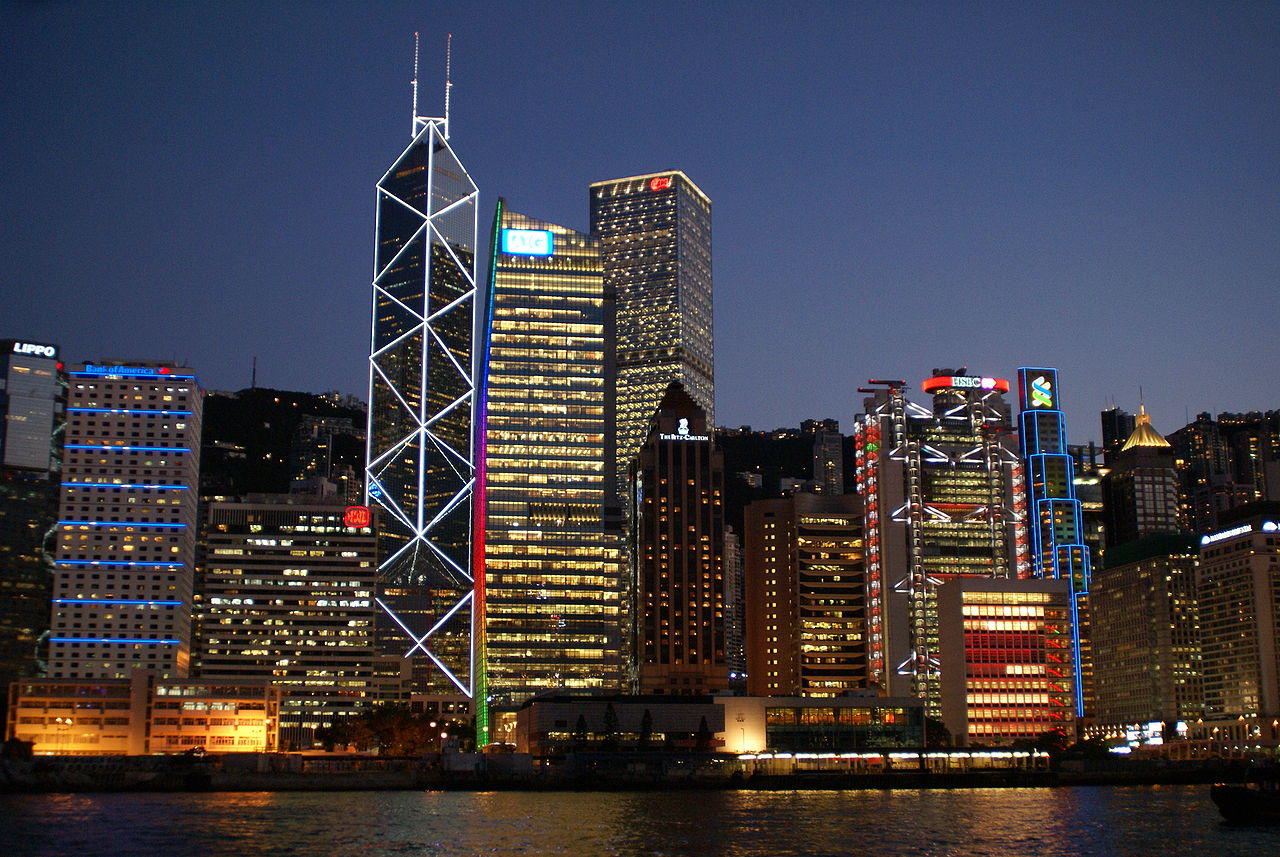 [x] close
Hong Kong: 10 Things You Have to See in the Megalopolis of the East:table of contents
One of the most vibrant and densely-packed cities in the world, Hong Kong is a bustling hub of entertainment, food and shopping with a highly unique culture and fascinating history. Renowned worldwide for its stunning urban cityscapes of Hong Kong Island and at Victoria Peak, the city also offers an often overlooked natural side of scenic mountains, coastal paths and golden beaches that escape the crowds of tourists flocking to the popular city. Here are ten things you should add to your list if planning to visit this unique Chinese city.
1. Star Ferry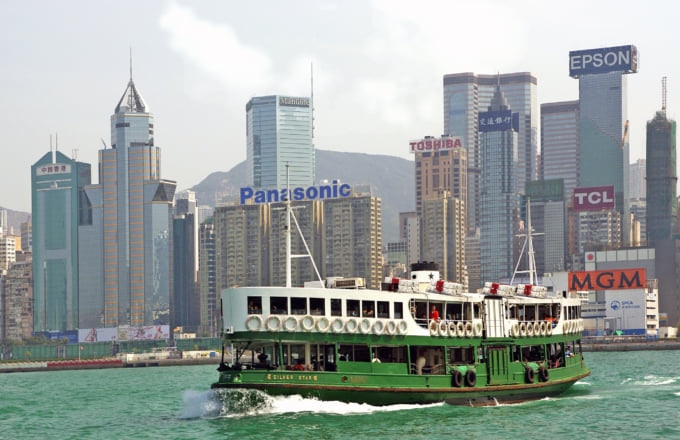 Star Ferry is the perfect way to see the world-famous Victoria Harbour and its picturesque skyline as you drift gently from Tsim Sha Tsui to Hong Kong island. Originally founded in 1888, the Star Ferry Company has an important place in the history of Hong Kong and for only a few Hong Kong dollars a ride, it's an unmissable attraction the city has to offer.
Name:The Star Ferry Company,
Adress:Star Ferry Pier, Kowloon Point, Tsim Sha Tsui,
Kowloon, Hong Kong.
Official website URL:http://www.starferry.com.hk/en/
2. Victoria Peak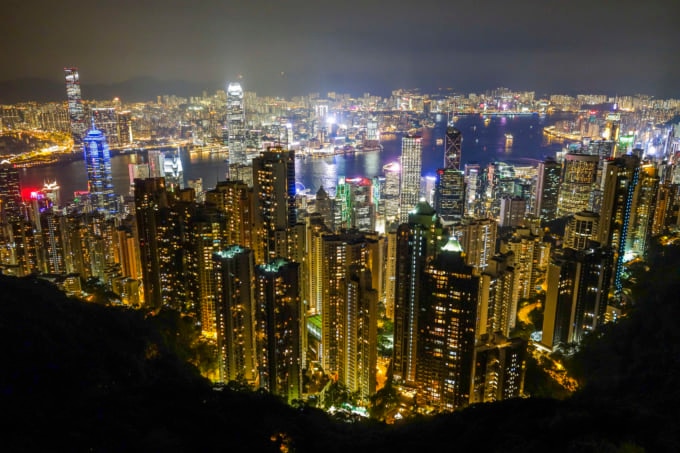 Victoria Peak offers one of the most iconic and incredible cityscapes in the world. After a short tram ride up to the top, you'll be rewarded with out-of-this-world views over the spectacular urban sprawl of Hong Kong. Stay after sunset if you can, only when the city is completely lit up can you truly appreciate the astounding sea of skyscrapers that dominate the Hong Kong skyline.
Name:Victoria Peak
Address:1 Lugard Rd, Hong Kong, China
Official website URL:https://www.thepeak.com.hk/tc/home.asp
3. Sai Kung Peninsula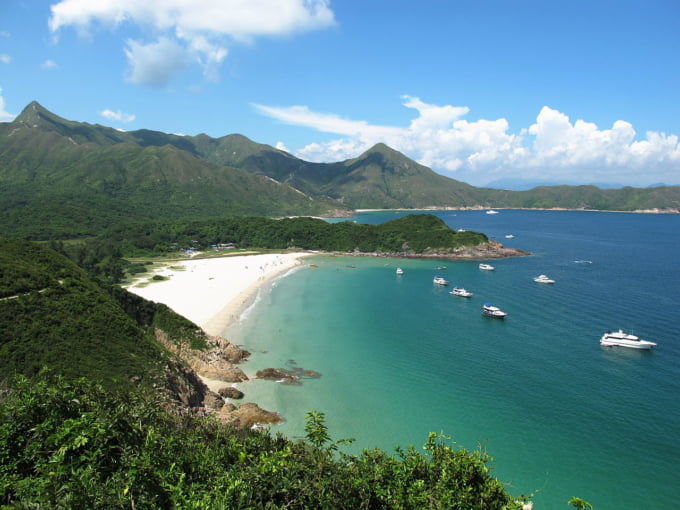 While Hong Kong is known to be one of the most densely packed concrete jungles in the world, most of the region is actually an undeveloped oasis of greenery, coastal cliffs and gold sandy beaches. To the east of the city is Sai Kung Peninsula, the perfect remote getaway from the busy hectic pace of the city, with picturesque mountains, waterfalls, pristine beaches and turquoise waters. Sai Kung is a perfect reminder that Hong Kong is a cluster of subtropical islands.
Name:Sai Kung Peninsula
Address:Sai Kung East Country Park, Sai Kung, Hong Kong
Official website URL:http://www.discoverhongkong.com/eng/see-do/great-outdoors/hikes/sai-kung-peninsula-hike.jsp
4. Wong Tai Sin Temple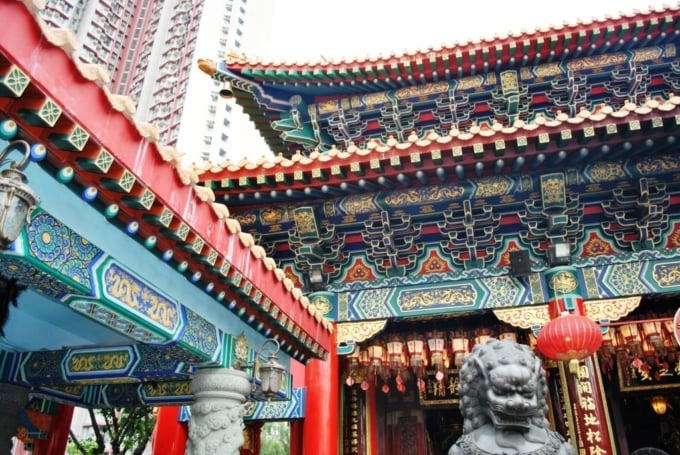 An impressive Taoist temple in north Kowloon, Wong Tai Sin Temple is famous for its deity who supposedly grants any wishes asked of him and its fortune telling sticks which are said to highly accurate. The traditional architecture of the building is also particularly stunning with its grand red and gold pillars and ornate carvings.
Name:Wong Tai Sin Temple
Address:2 Chuk Yuen Village, Wong Tai Sin, Kowloon

Official website URL:www.siksikyuen.org.hk.
5. Tsim Sha Tsui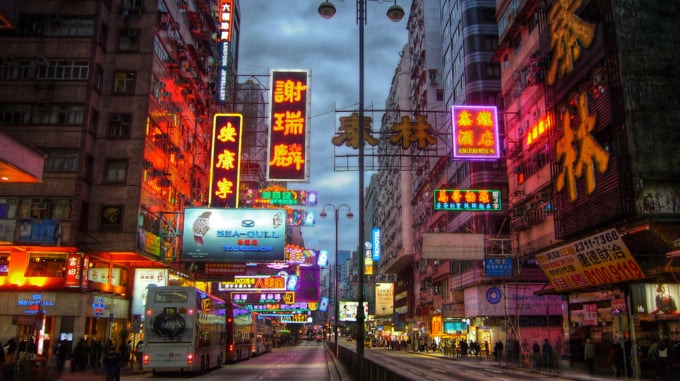 At the southern side of Kowloon, Tsim Sha Tsui is the best point for shopping and enjoyment. This district is a place where different peoples, styles, theories, etc. are mixed together. Restaurants, boutiques, and other unique things can be found at Nathan Road. The most luxurious and expensive goods can be found at Canton Road. Former Kowloon-Canton Railway Clock Tower; the beacon of the city, Tsim Sha Tsui Cultural Complex; the cultural center, Hong Kong Space Museum and the Hong Kong Museum of Art can also be found nearby Tsim Sha Tsui.

The heart of downtown Kowloon, Tsim Sha Tsui is always bustling with activity. With a wealth of entertainment, all kinds of shops and restaurants and the green oasis of Kowloon Park, Tsim Sha Tsui is the perfect place to spend a day or evening wandering around.
Name:Tsim Sha Tsui
Address:Tsim Sha Tsui, Hong Kong, China
Official website URL:http://www.discoverhongkong.com/eng/shop/where-to-shop/shopping-areas/tsim-sha-tsui.jsp
6. Avenue of Stars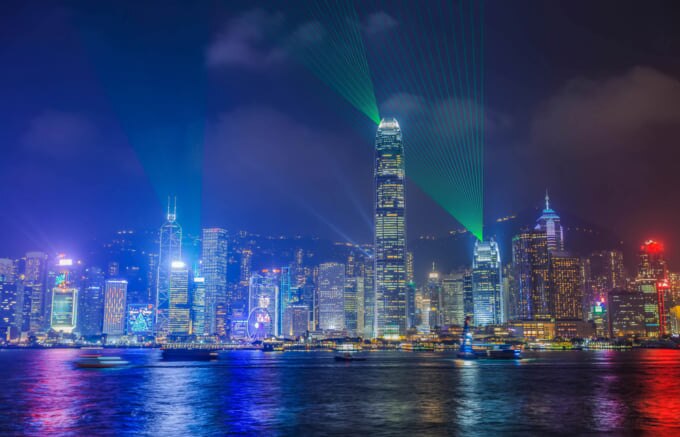 At the tip of Tsim Sha Tsui you'll find the Avenue of Stars, a waterfront boulevard honoring many of China's greatest film starts and performers mirroring the Walk of Fame in Hollywood. The boulevard also offers one of the most spectacular views in the city looking out towards Hong Kong island and its impressive sea of skyscrapers. It's best to visit in the evening when from 8pm you can witness the Symphony of Lights, a show which sends beams of lights dancing throughout the harbor from the towering skyscrapers across the water.
Name:Avenue of Stars
Address:Ave of Stars, Tsim Sha Tsui, Hong Kong
Official website URL:https://www.hongkong-guides.com/avenueofstars
7. Ocean Park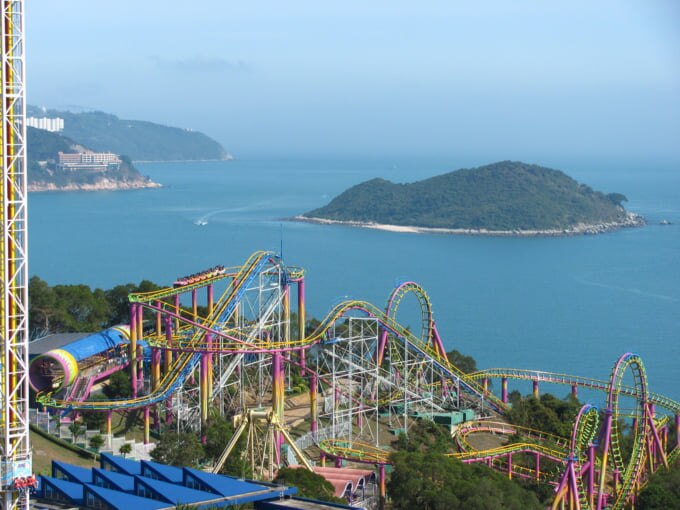 A fascinating mix of animals from around the world, performances and roller coasters, Ocean Park is the perfect option for families traveling with children. First built in 1977, the theme park features a range of different attraction areas such as a rain forest themed land and Polar Adventure with critters from the North and South pole along with a number of thrilling roller coasters and rides.
Name:Ocean Park
Address:No.180 Wong Chuk Hang Road, Hong Kong, China
Official website URL:https://www.oceanpark.com.hk/en
8. Tian Tan Buddha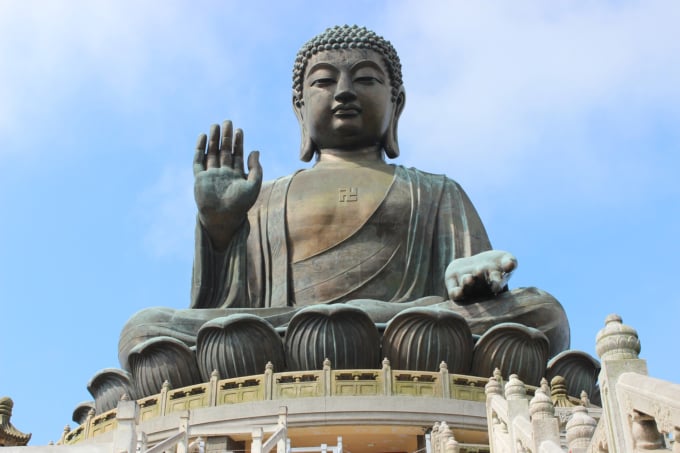 This huge towering bronze statue of Buddha dominates the skyline of Ngong Ping and Lantau Island and is one of the largest of its kind in the world. Climbing the 268 steps to get to the bottom of the statue will reward you with picturesque views of the surrounding mountains and coast of the island.
Name:Tian Tan Buddha
Address:Ngong Ping Rd, Lantau Island, Hong Kong
Official website URL:http://www.plm.org.hk/eng/home.php
9. Tai O Fishing Village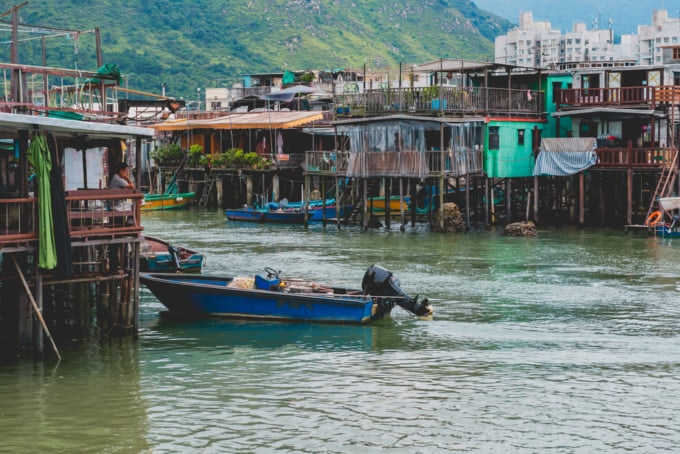 Far from the hustle and bustle of the city, Tai O is a beautifully preserved fishing village on the coast of Lantau Island. The village is a great way to see a more traditional and rural side to Hong Kong, which is usually known for its towering skyscrapers and lively, congested streets. It's recommend to take a boat ride around the village to truly appreciate the rustic charm and stilt houses built over the waterways that snake around the village.
Name:Tai O Fishing Village
Address:Tai O, Lantau Island, Hong Kong, China

10. Temple Street Night Market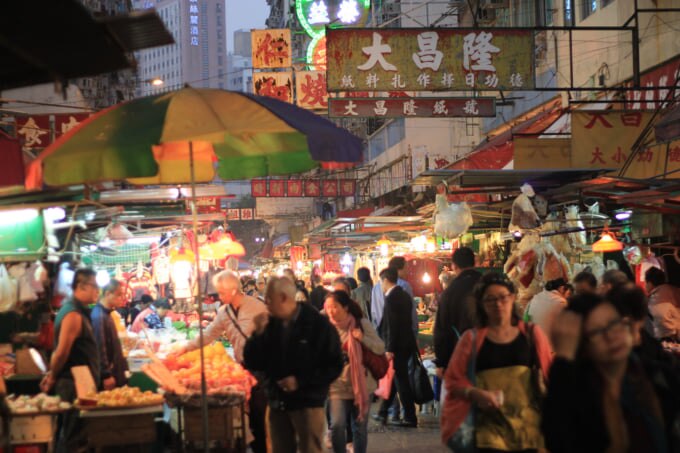 Right in the midst of the vibrant city, Temple Street Night Market is full of a myriad of goods from electronics, clothes and jewelry to a range of delectable treats that Hong Kong is well known for. This popular street bazaar starts to get lively in the early evening when Cantonese opera singers come to practice their talents.
Name:Temple Street Night Market
Address:Temple St, Yau Ma Tei, Hong Kong
Official website URL:https://www.hongkong-guides.com/templestreetnightmarket
Whether it's to sample the delightful Cantonese cuisine such as the city's world-famous dim sum, immerse yourself in the bustling, lively night markets or witness the spectacular skyline of Hong Kong Island, you'll never run out of things to do in this special region of China.