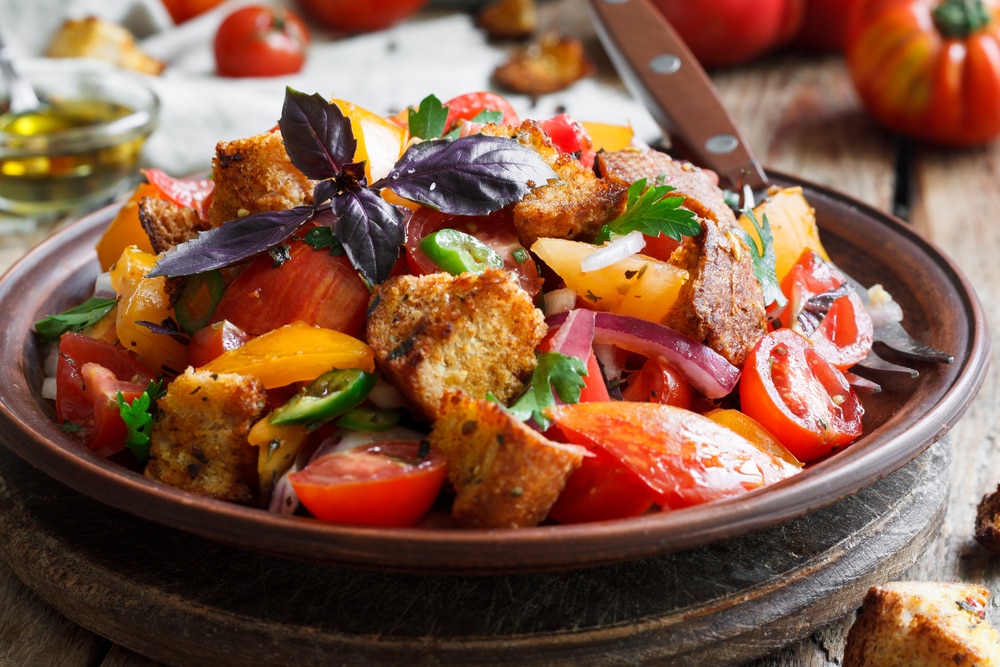 Photo by YuliiaHolovchenko/Shutterstock
8 Italian Foods You Have to Try in Italy That Aren't Pizza or Pasta
Italian cuisine is one of the most vibrant, mouth-watering spread of foods on the planet, but outside of Italy is usually just limited to the ubiquitous pizza and pasta. It's a shame because Italian food is so much more than these two common dishes, and visiting the food mecca of Italy can be an eye-opening experience to venture further into the vast delicious offerings from this palatable paradise.
table of contents
[x] close
8 Italian Foods You Have to Try in Italy That Aren't Pizza or Pasta
Piadina
Photo by ChiccoDodiFC/Shutterstock
A little similar to the more famous pita bread, piadina is an Italian flatbread which vendors usually stuff full of a variety of fresh ingredients like mozzarella and tomatoes. Commonly found in North Italy, piadina are made with flour, water and olive oil and traditionally cooked on terracotta dishes or teggia. Most sellers will have a variety of different ingredients so you can choose and pick your favorites.
Ossobuco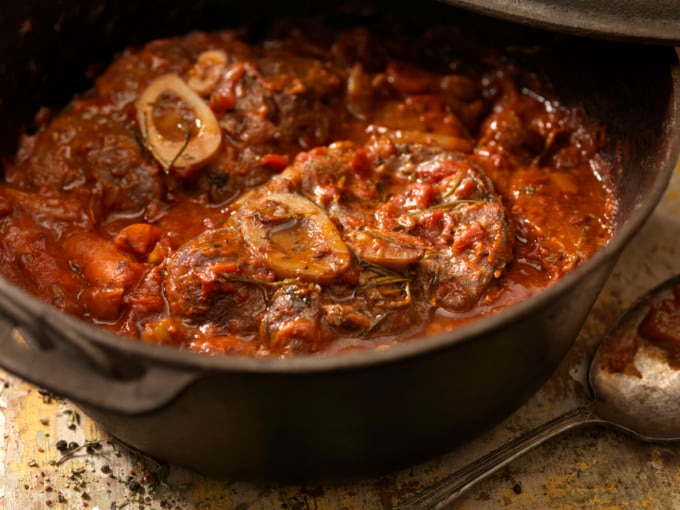 A perfect representation of Italian home cooking, Ossobuco is a casserole of cross-cut veal shanks and vegetables usually cooked in white wine and broth until deliciously tender and topped with gremolata, a condiment of fresh herbs. The name literally means 'bone with hole' which refers to the hole of bone marrow at the center of the cut of meat, a delicious treat while you're eating the stew. The dish is often served on top of a white risotto or polenta.
Arancini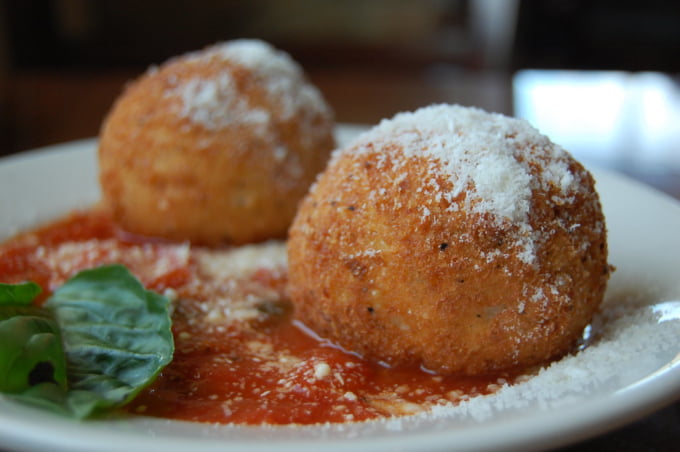 These little delightful balls of flavor are usually made with leftover risotto, filled with meat sauce and mozzarella before being coated with bread crumbs and then deep-fried in oil. First originating from the island of Sicily, you'll find this popular snack all over the country, but rarely outside its boundaries. These rice balls are perfect for buying on the streets and eating on the go.
Panzanella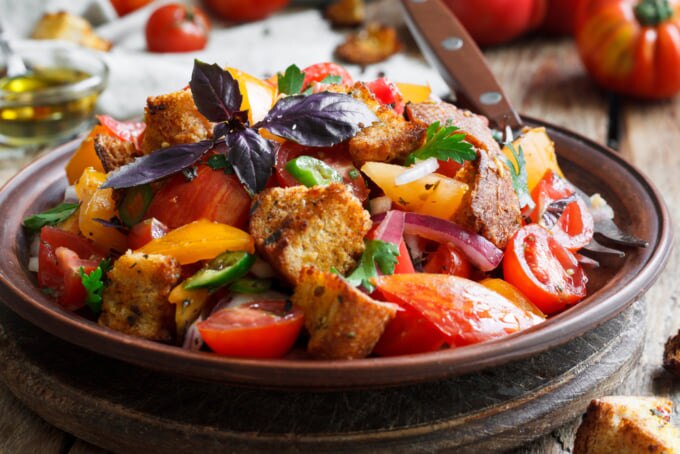 Photo by YuliiaHolovchenko/Shutterstock
The perfect chaser after stuffing your face with deep-fried arancini, panzanella is a delicious Tuscan salad made with toasted bread, fresh tomatoes and other seasonal vegetables. Definitely not your average salad, the flavors come together perfectly when married with its vinaigrette.
Gnocchi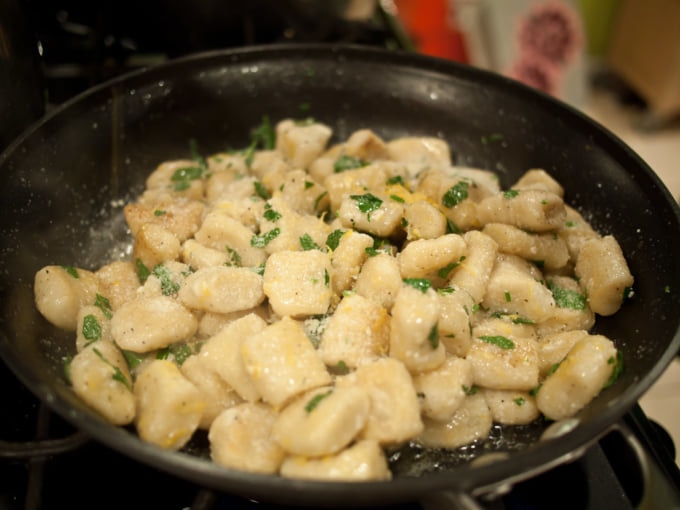 While hugely common all over Italy, Gnocchi is often disregarded in Italian restaurants abroad. These delicious little pillows of potato are perfect when paired with pesto or a cheese-based sauce and makes for a great alternative when you're looking for something other than pasta.
Bruschetta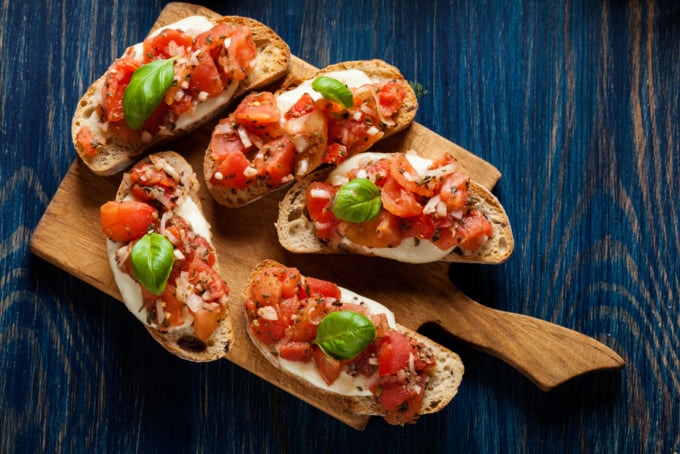 Photo by Slawomir Fajer/Shutterstock
Bruschetta is a perfect example of what makes Italian cuisine so beautiful. So simple, yet full of flavor, each ingredient is lusciously fresh and blends perfectly with each other. The star of this dish is usually fresh tomatoes, basil and often mozzarella however a variety of fresh ingredients can also be piled on the delicious, crunchy Italian bread.
Carpaccio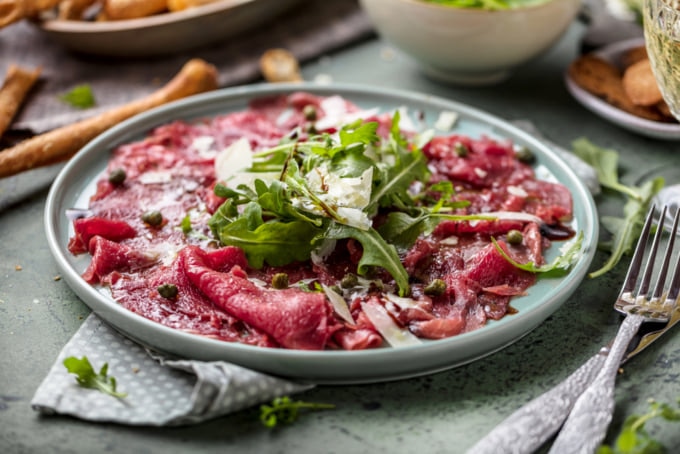 Photo by KarepaStock/Shutterstock
Much to our delight this dish has broke out of the boundaries of Italy and since become popular worldwide. While raw beef or fish might be off-putting for some people, we'd urge you to try it for this dish at the very least. The meat is very thinly sliced and dressed with olive oil and lemon and topped with shaved Parmesan. Although this is a fairly new creation, first made in Venice in 1950, the taste is phenomenal.
Nduja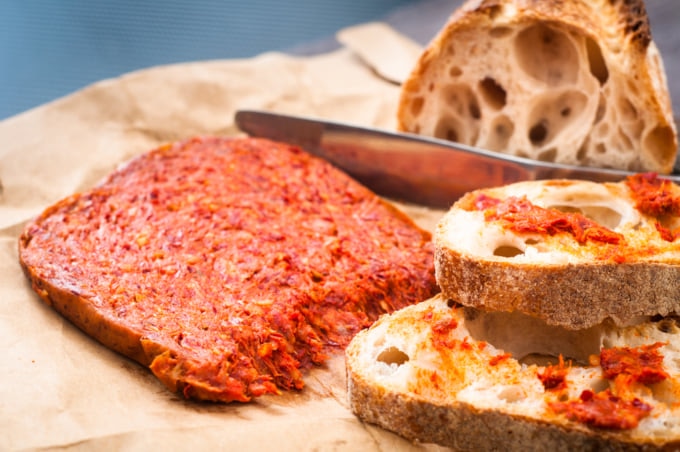 Photo by CatchaSnap/Shutterstock
A delicacy from the southern region of Calabria, nduju is a fiery, cured pork sausage with a soft texture similar to the French pâté. We'd say the Italian style is so much more flavorful however, it's perfect for spreading across some freshly-made bread or as a flavor-bomb mixed into a pasta sauce.
Conclusion
While you can find some great Italian restaurants all over the world thanks to the huge popularity of the cuisine, nothing beats sampling the fare while visiting the country. Especially with the multitude of flavorful Italian dishes that aren't as easily found outside Italy. When visiting each region in the country make sure to ask the locals for their favorites and discover why Italian food is so much more than just the common dishes.