Photo by Croci Cascino/Shutterstock
Get Out of Rome and Make Sure to Check Out These Incredible Nearby Places
It doesn't take long to realize that "Rome wasn't built in a day." As a city with some of the most noteworthy cultural and historical attractions in the world, Rome is not only the capital of Italy but also a bustling metropolitan that never ceases to amaze. Incredible structures like the Colosseum, the Trevi Fountain and St Peter's Basilica puts Rome high up among the most historic cities of the world. However, it is the surrounding regions of the city that really highlight the allure of authentic Italian charm.


table of contents
[x] close
Get Out of Rome and Make Sure to Check Out These Incredible Nearby Places
Bracciano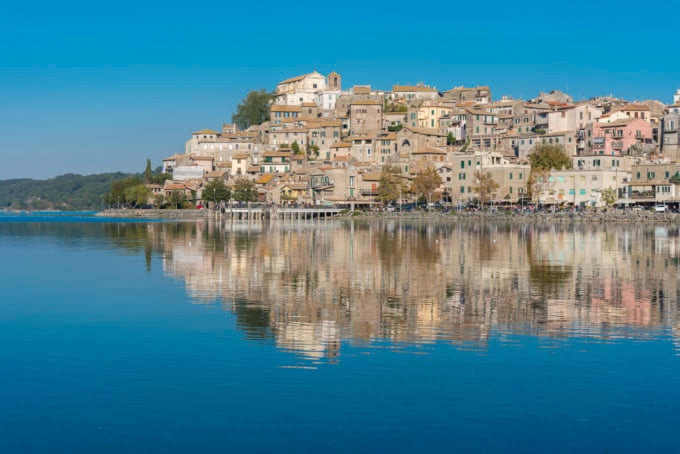 A lakeside retreat situated an hour away from Rome, Bracciano is a fabulous excuse to spend the day by the water in a peaceful environment. Commercial use of the lake, which has volcanic origins, is strictly controlled, making it ideal for swimming and canoeing.

Aside from lake activities, visitors to Bracciano can wander through the imposing Castello Orsini-Odescalchi, a 15th-century castle that was the location for Tom Cruise and Katie Holmes' wedding in 2006. Bracciano is also home to the impressive Italian Air Force Museum with more than 60 planes on display, and a great insight into Italy's aviation past.
Tivoli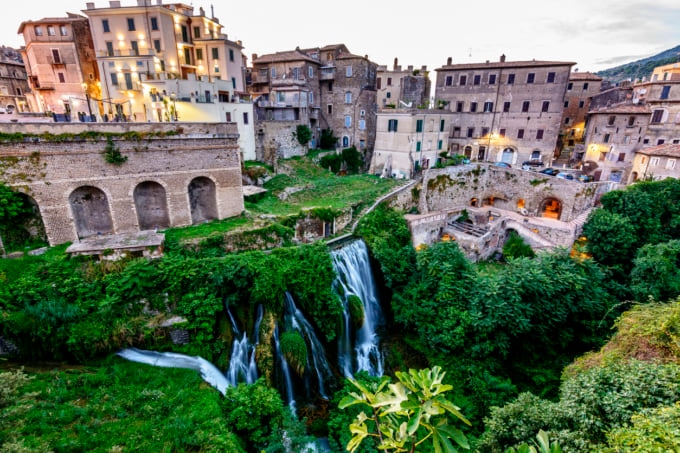 It's hard to escape the lure of the beautiful fountains found around the country, and Tivoli has quite a few of them including close to three hundred spouts in one location at the Villa d'Este. A UNESCO World Heritage Site, visiting the 16th century Villa and its surrounding gardens is well worth the 40-minute drive from Rome. Along with the more ancient 2nd century Hadrian's Villa, stories about both these residences that you'll hear during the guided tour make for some compelling entertainment.

Ancient artifacts aplenty, walking around the villas can be a little time-consuming. However it would be a crime to leave Tivoli without visiting Villa Grigoriana, a more recent 19th-century park that features the cave of Neptune as well as the Grand Waterfall, a particularly refreshing sight on a hot summer day.
Civita di Bagnoregio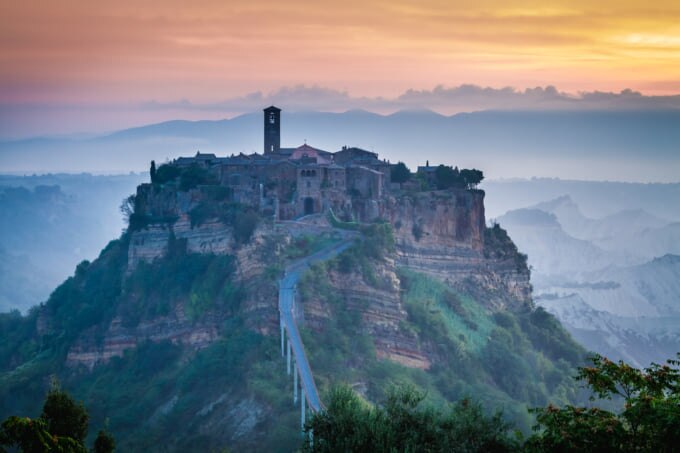 When it comes to awe-inspiring iconic locations around the world, Civita di Bagnoregio is the ultimate destination with its hilltop location accessible only through one bridge that snakes its way up. The best route to reach the village, situated around two hours from Rome, is to drive to nearby Bagnoregio, and then either walk or take the local bus to the bridge.

Known as the "dead city," due to a lack of permanent residents, Civita has several medieval buildings that make for an enchanting history lesson. Although the village is now a vacation spot for Italians from different parts of the country, its future lies uncertain due to constant erosion of the rocks around it. To tackle this issue and also educate, there is now a Geological and Landslides Museum in Civita which is also well worth a visit.
Naples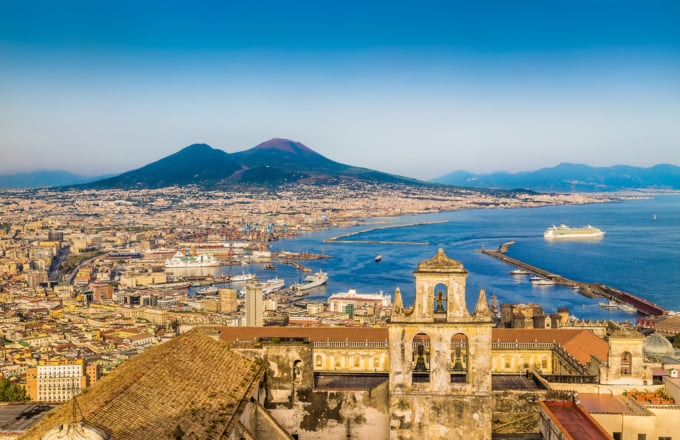 Photo by canadastock/Shutterstock
An essential day trip from Rome, Naples makes for an intoxicating escapade filled with art, architecture, and food. Situated just over two hours from the capital, in Southern Italy, the omnipresent Mt Vesuvius in the distance adds a hint of drama to what is a city steeped in cultural ethos as seen through the magnificent frescos of Cattedrale di San Gennaro.

A trip to Naples is incomplete without taking a bite into its culinary heritage best experienced through one of the many organized food tours in the city. Afterwards, stroll through Ovo Castle for some astounding panoramic views of the region from one of its two towers. To end the perfect day, stop by Galleria Umberto I, an indoor-complex with shops and restaurants where the glass and iron architecture is jaw-droppingly stunning. If time permits, a day in Naples can include a walk through the Phlegraean Fields to witness underwater volcanic craters and vineyards.
Assisi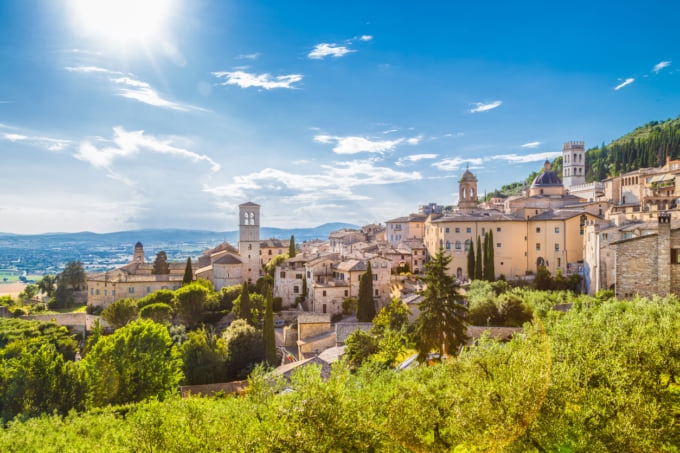 Assisi is the idyllic, quaint Italian town that often gets overlooked by tourists. A beautiful two-hour drive from Rome, into the center of the country, Assisi is rich in art and overflowing with character. The best time to visit Assisi is during the first week of May when the town is alive with parades, local competitions, and street acts as part of the annual Calendimaggio Festival.

At other times, a day in Assisi is a quiet refuge away from Rome that involves exploring its two medieval castles, the Temple of Minerva, a Roman amphitheater, and art found in its many churches.

Interestingly, local women still practice the world-famous Assisi cross-stitch embroidery here, and it is common to come across them stitching the old-fashioned way while sitting outside their homes, in the sun. Assisi embroidery is an excellent souvenir to take home at the end of the day.
Pitigliano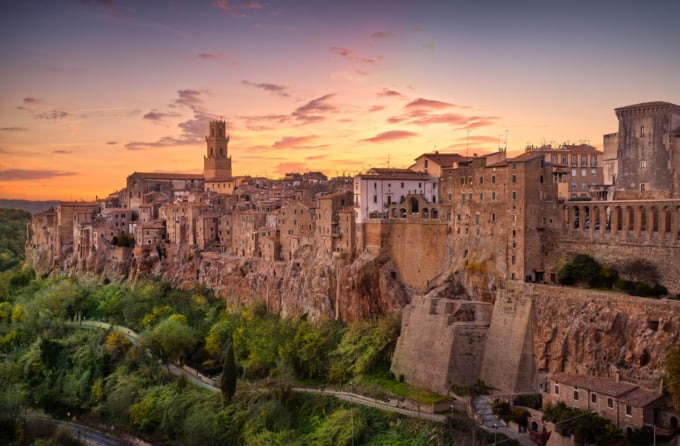 Known popularly as "Little Jerusalem" due to its large Jewish community, Pitigliano lies two hours to the north of Rome. The mysterious Via Cava is one of its main attraction, a network of ancient "excavated roads" from well before the Etruscan age, found in other parts of Europe as well.

Due to its proximity to Tuscany, Pitigliano is a beautiful wine destination with grapes for both whites and reds grown on its volcanic soil. The town holds two wine festivals during the year during which the unique stone wine cellars are opened up for the public.

Visitors to Pitigliano have the opportunity to learn local history at the Jewish Museum, have interactive fun at the Alberto Manzi Outdoor Archaeological Museum, and marvel at the town's grand walls that have stood the test of time.
Pompeii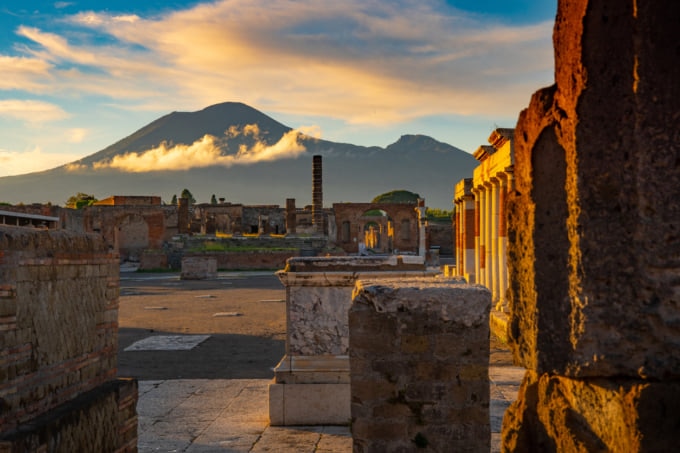 While Pompeii, a UNESCO World Heritage Site, can be included in a day trip to Naples, it does mean losing out on the many intricacies that make these two locations unique. A city haunted by its past, Pompeii remains the most palpable depiction of nature's wrath. What emerged from the catastrophe of Mt Vesuvius's eruption in AD 79 was an incredible insight into about everyday Roman life, preserved in volcanic ash. For that reason alone, a visit to Pompeii is a must.

For a more in-depth understanding of the region and information about how ash covered remains stayed preserved over centuries, the local authorities and seasoned travelers recommend visiting the nearby, less crowded, towns of Herculaneum and Stabiae as well.

Conclusion
Rome encapsulates the atmosphere of an urban destination with its high-end shops and luxurious abodes which juxtapose beautifully with ancient architecture that defines the city. Moreover, religiously significant and featuring the unmissable Sistine Chapel, Vatican City is conveniently situated inside Rome and can be explored easily with the rest of the city. In the end, stepping out of Rome and taking in the sights of picturesque villages and charming locals is what makes for that perfect Italian holiday.