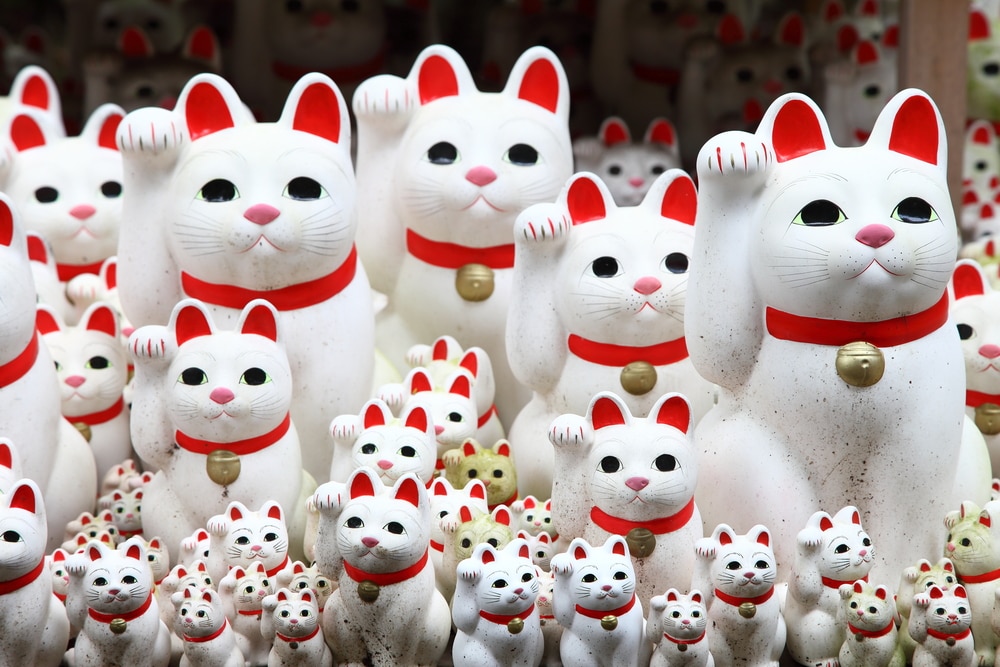 Photo by yukihipo/Shutterstock
8 Must-Visit Places in and Around Tokyo if You're Traveling With Kids
In terms of safety, cleanliness, convenient transport and entertainment, Tokyo is one of the best cities to visit if you're traveling with kids. However, when visiting a new city, it isn't always easy to know where's best to take your little minions to roam, that's why we've compiled this list of awesome, kid-friendly places that are sure to make your trip to Japan just a little more fun and memorable.
table of contents
[x] close
8 Must-Visit Places in and Around Tokyo if You're Traveling With Kids
Sanrio Puroland
Located in the suburbs of Tokyo, just about a thirty minute train ride from central Tokyo, Sanrio Puroland is the perfect place to spend the day if you're traveling with young children. Here, you can get lost in the adorable world of Sanrio, surrounded by the stars of 'kawaii', Hello Kitty and her friends, As all the attractions are indoors, you don't have to worry about it raining during your visit. For cheaper tickets, try going on a weekday, and if you want to save even more, be sure to check the Sanrio Puroland website for discount coupons before you go.
Address: 1 Chome-31 Ochiai, Tama, Tokyo 206-8588
URL:https://en.puroland.jp/
Pokemon Center
If you or your kids are fans of the iconic franchise of Pokémon, then a visit to one of the three Pokémon Centers found in central Tokyo is a must. Here you can find an almost endless assortment of official, cute Pokémon-themed snacks and goods that will be sure to bring a smile to any fan's face. The largest center is the Pokemon Center Tokyo DX located in Nihonbashi: a traditional center of commerce in Tokyo which is also worth exploring the surrounding area.
URL:https://www.pokemon.co.jp/gp/pokecen/english/
Ghibli Museum
Hidden in the middle of Inokashira park, Mitaka city, on the west side of Tokyo, this small, whimsical museum showcases the works of the award-winning and beloved animation studio - studio Ghibli. From the enchanting interior and exterior architecture, to the hidden rooftop garden harboring a five foot tall Robot Soldier sculpture, exclusive short films, a gift store and a cafe, there's a lot packed into this tiny venue - a definite must see for Ghibli fans young and old. If you're planning to get lost in this magical world though, be sure to book your tickets well in advance as walk-ins are not encouraged. Tickets can be bought online or at any Lawson convenience store.
Address: 1 Chome-1-83 Shimorenjaku, Mitaka, Tokyo 181-0013
URL:http://www.ghibli-museum.jp/en/
Tokyo Disneyland and Disney Sea
With only six Disneylands in the world, it would be a shame to miss out on this magical experience while you have the chance. In fact, quite a few travelers will book flights to these six locations for the sole purpose of visiting one of these world famous theme parks. One added advantage of visiting the Tokyo park though is that you can also spend the day getting lost in the neighboring, nautical-themed magic of Disney Sea, which you won't find anywhere else in the world.
Address: 1-1 Maihama, Urayasu, Chiba 279-0031
URL:https://www.tokyodisneyresort.jp/en/index.html
Ryogoku Kokugikan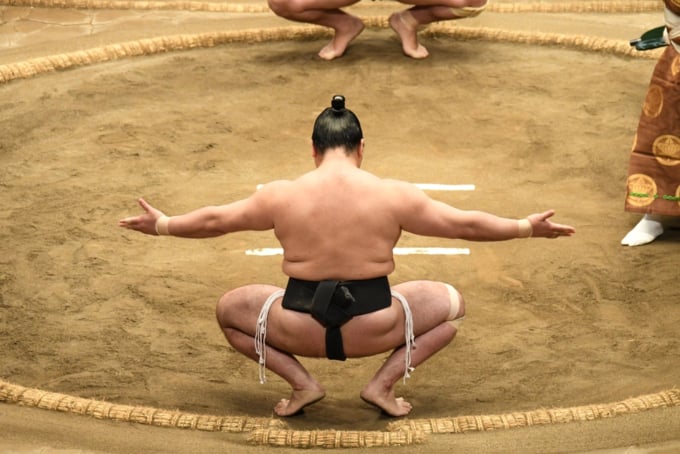 You might not think it, but a few hours spent watching a sumo tournament can be an exhilarating way to bond with your kids, while simultaneously learning about the culture and traditions of Japan. Located in Ryogoku, the heart of the Sumo world, the Ryogoku Kokugikan is a massive stadium that can seat up to 10,000 people, and hosts three tournaments a year, each lasting 15 days. One in January, one in May and one in September. Tickets can be bought online and will drastically vary in price depending on the type of seating you chose.
Address: 1 Chome-3-28 Yokoami, Sumida City, Tokyo 130-0015
URL:http://sumo.pia.jp/en/
Fuji-Q Highland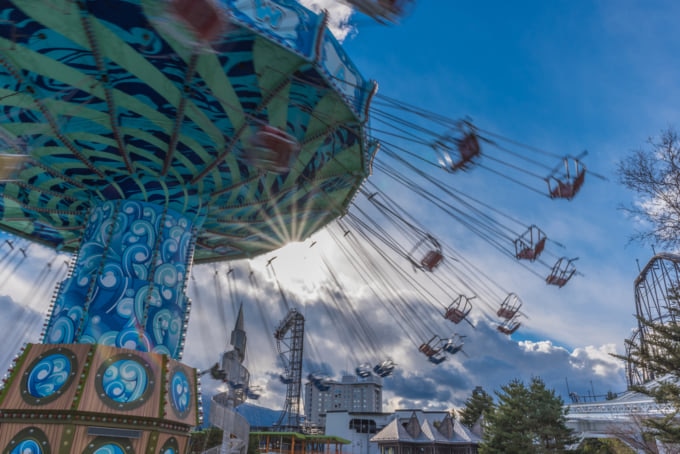 Photo by Navapon Plodprong/Shutterstock
If you and your family love amusement parks, then Fuji-Q Highland is a definite must-visit location. Built at the base of the famous Mount Fuji, this incredible theme park is home to a multitude of rides and attractions to suit people of all ages and inclinations: from insane Guinness World Record breaking roller coasters, to cute and tiny teacup rides. Top top it all off, you'll also get incredible views of Mount Fuji that can be glimpsed from various spots and rides within the facility. Getting to Fuji-Q from central Tokyo takes around an hour and forty minutes by bus.
Address: 5 Chome-6-1 Shinnishihara, Fujiyoshida, Yamanashi 403-0017
URL:https://www.fujiq.jp/en
Tokyo Dome City
This lively hub of entertainment is located in central Tokyo and is home to numerous shops, restaurants, a baseball stadium, an amusement park, a video game center, a natural hot spring spa and a 4-star hotel. It's the perfect place to stay or spend the day with your children as there are an endless stream of fun activities available to do here for both adults and children alike.
Address: 1 Chome-3-61 Koraku, Bunkyo City, Tokyo 112-0004
URL:https://www.tokyo-dome.co.jp/tourists/
Shinjuku Gyoen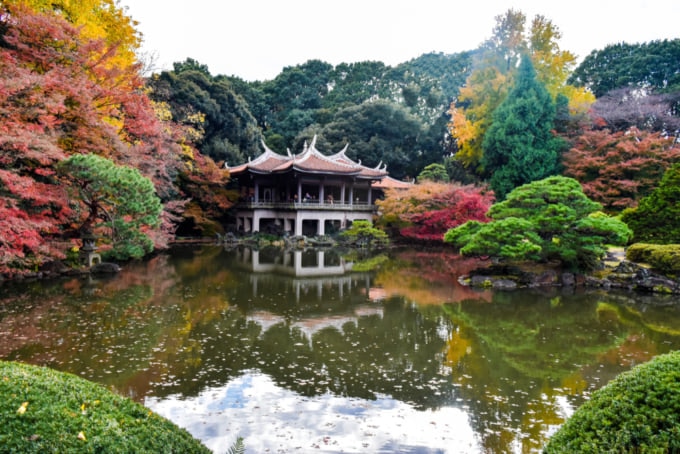 Photo by leiko_araki/Shutterstock
Located in the heart of central Tokyo's Shinjuku neighborhood, this huge, 155-acre green oasis is a wonderful place for families to momentarily escape the hustle and bustle of big city life. Featuring three types of formal and traditional gardens: English, French and Japanese, a small forest, scenic ponds, shady winding paths, open lawns and a fascinating tropical flora greenhouse, it's definitely worth spending a little time to unwind here if you have the time. Spring is a particularly good time to visit as seeing the cherry blossom there is absolutely exceptional.
Address: 11 Naitomachi, Shinjuku City, Tokyo 160-0014
URL:https://www.env.go.jp/garden/shinjukugyoen/english/
Conclusion
There are so many fun and entertaining things to do in Tokyo, both for children and adults, which make it a perfect destination for family travel. So buckle up and prepare for lots of unforgettable experiences together in the worlds biggest and possibly safest metropolis.