8 Fun Things to Do and See When Visiting Germany's Bavaria Region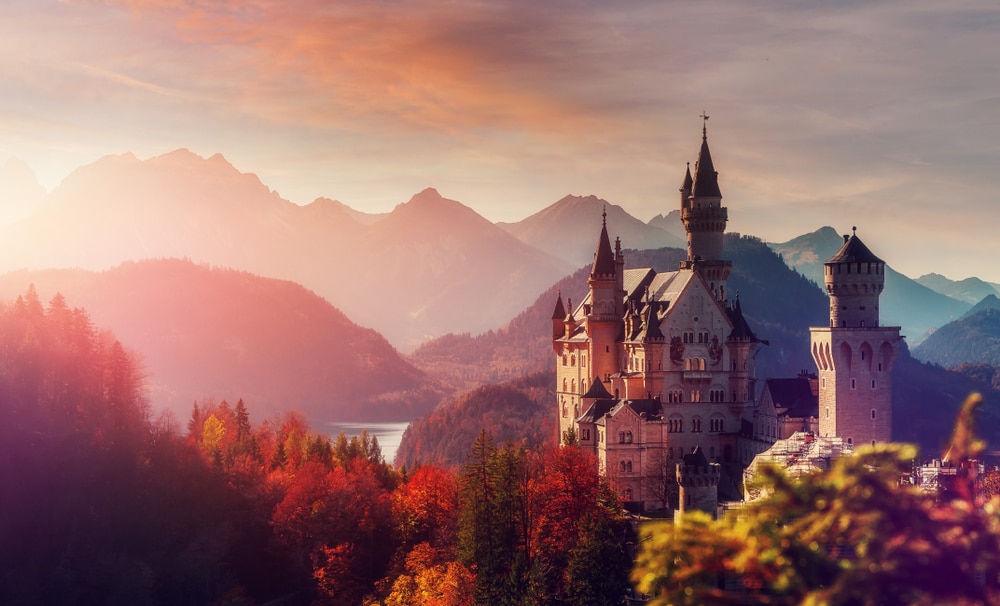 Photo by Yevhenii Chulovskyi/Shutterstock
Germany's largest state and one of the most popular travel destinations in the country, Bavaria is well-known for its beautiful scenery, picturesque castles, and spectacular mountain peaks. Here, you'll find some of the most beautiful towns and villages in Germany, as well as an abundance of attractions ranging from stunning lakes and botanical gardens to thrilling theme parks and historic medieval palaces. To help you make the most out of your stay, here's a handy list of the best things to do and see in Bavaria.
[x] close
8 Fun Things to Do and See When Visiting Germany's Bavaria Region:table of contents
Explore the Winding Narrow Streets of Bamberg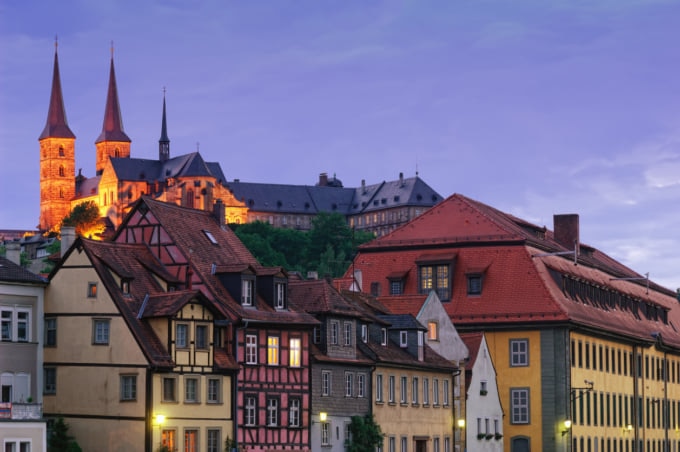 Also known as Franconian Rome, Bamberg is an ideal destination to kick off your Bavarian travel itinerary. Explore the quaint streets of the old town center and visit the famous Altes Rathaus (Old City Hall) which is home to an incredible porcelain museum. Beer lovers will be happy to hear that Bamberg has its own special beer called Rauchbier and most of the beer gardens there have the delicious beverage on their menu. However, the biggest draw of this medieval city is the incredible Bamberg Cathedral. Towering above the town on a hill, the four-towered cathedral offers spectacular views of the city.
Visit Chiemsee Lake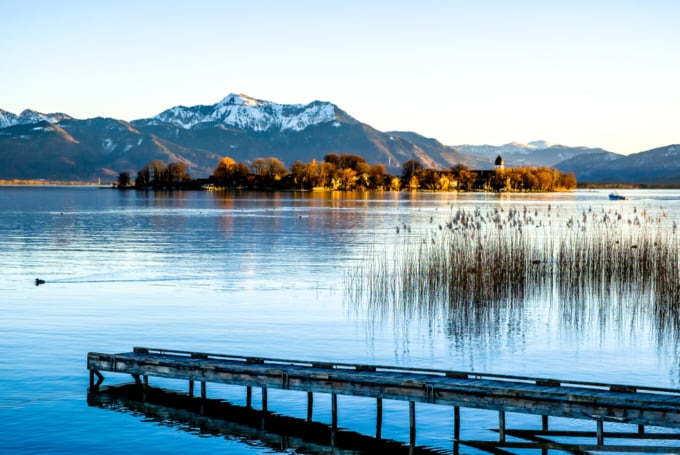 Bavaria's largest lake, Chiemsee is famous for its 3 islands: Herreninsel, Krautinsel, and Frauenchiemsee. Admire the unfinished albeit fascinating palace at Herreninsel which was originally meant to be a replica of the famous 19th century Palace of Versailles. During the summer season, guided tours of the palace are available. Travelers who wish to go hiking can explore dozens of trails around Herreninsel Island which offer beautiful views of the surrounding area. Chiemsee Lake also offers an abundance of water activities such as kayaking, sailing, and boat tours.
Go on a Tour of Neuschwanstein Castle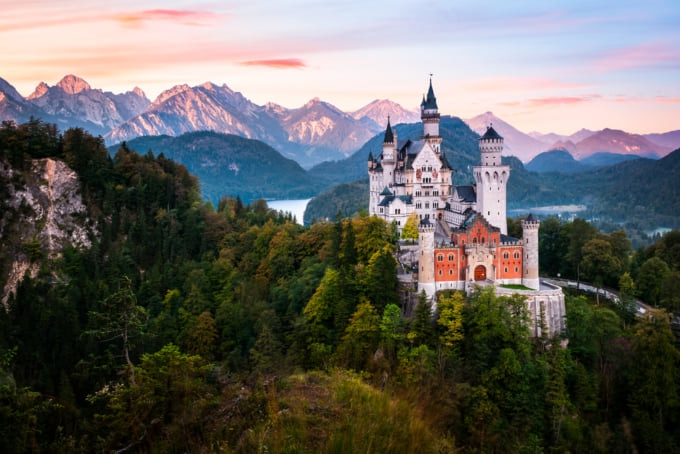 Photo by VOJTa Herout/Shutterstock
Located up on a hill and overlooking the small village of Hohenschwangau in Bavaria, the breathtaking Neuschwanstein Castle is a fabulous 19th-century palace which was designed to serve as a place where King Ludwig II could find some peace and quiet. Today, Neuschwanstein Castle is one of the main tourist attractions in all of Germany and attracts millions of travelers each year. Tours of the castle are available and last approximately 30 minutes. From the palace, you can enjoy amazing views of the lush green forest below and across to Alpsee Lake.
Discover the Medieval Town of Rothenburg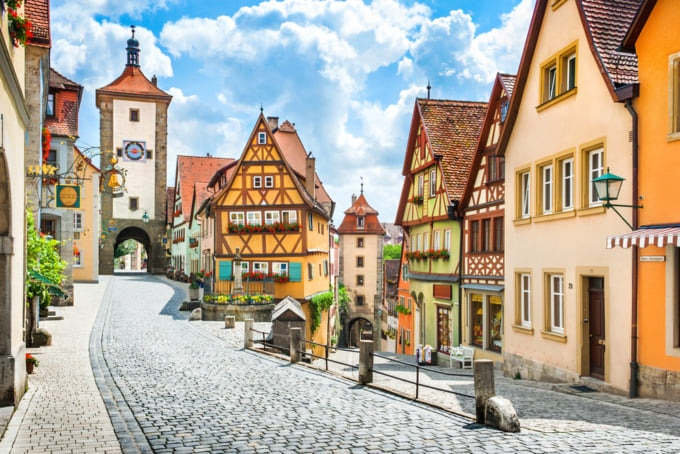 Photo by canadastock/Shutterstock
Rothenburg is one of the most loved medieval towns in Bavaria and for good reason. From its unique fortifications, clock towers, and postcard-perfect streets in the Old Town to cute cafes and authentic Bavarian dining establishments, there's plenty to look forward to when visiting Rothenburg. Make sure to order the signature sugar-coated doughnut called schneeballen at one of the numerous bakeries. This traditional Bavarian dessert is extremely delicious. Wine lovers should make sure to pay a visit to Tauber Valley where wine tastings of the local tipple are available.
Go for a Stroll through Munich's Englischer Garten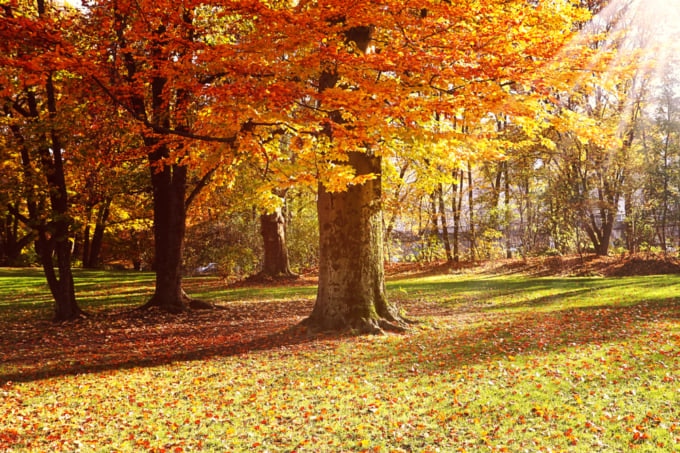 Photo by Luisa Fumi/Shutterstock
The Englischer Garten in Munich is a lovely public park popular with both tourists and locals. With plenty of leisure and recreational activities, the park attracts everyone from cyclists and joggers to tourists who come here to take pics for their Instagram accounts. One of the newest features here is the Japanese Garden, a picturesque area with a traditional tea house. Make sure to check out the Bavarian National Museum which houses some fascinating medieval tapestries, sculptures, and prehistoric artifacts.
Enjoy Child-Friendly Activities at Legoland Deutschland Resort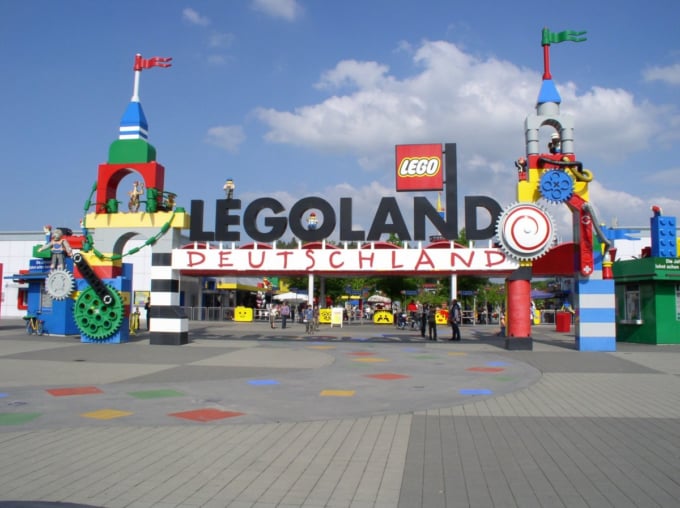 Located in the town of Gunzburg just a short drive from Munich, Legoland Deutschland Resort is an extraordinary theme park where visitors can enjoy a variety of activities. Whether you're itching to see the LEGO Star Wars Model Show, enjoy Cole's Climbing Wall or visit the Water Playground, there are plenty of attractions to keep you entertained throughout the day. In case you get hungry, places like Café Einstein, Ninja Kitchen and Asia Chicken House offer some delicious food and refreshing drinks.
Eat Sausages and Drink Beer at Oktoberfest
The world's largest fair, Oktoberfest is one of the most visited events in all of Europe attracting over six million tourists each year. Besides drinking beer and eating Bavarian sausages, the festival offers plenty of other entertainment options including open-air concerts, fun rides to enjoy, and colorful parades. Taking place over three consecutive weekends, Oktoberfest boasts a carnival atmosphere and features numerous tents with large steins of beer, traditional Bavarian music and plenty of hearty food. As for the prices, expect to pay around 12 euros for a meal, while beers cost 11 euros inside the tents. It might seem a little pricey, but portions are large and this truly is an experience of a lifetime.
Garmisch-Partenkirchen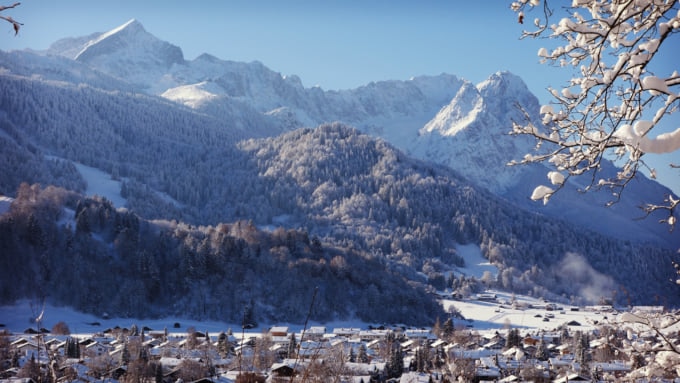 Garmisch-Partenkirchen is a year-round ski resort and spa town in Bavaria. Expect to find dozens of cross-country ski trails here, as well as guided tours of the famous Olympic Ski Jump. Besides ice skating at the Olympic Ice Sports Center, visitors can take a cable car to the summit of the tallest mountain in Germany known as Zugspitze, where you can witness the spectacular scenery below. Don't forget to visit the AlpspiX observation terrace and enjoy magnificent views of the city.
Conclusion
Bavaria's unique charm ensures that your visit to the region will be a highly memorable experience. Whether you're looking to explore small medieval towns, admire picturesque mountain tops and lakes or enjoy authentic German cuisine, a visit to Bavaria is an adventure unlike any other.