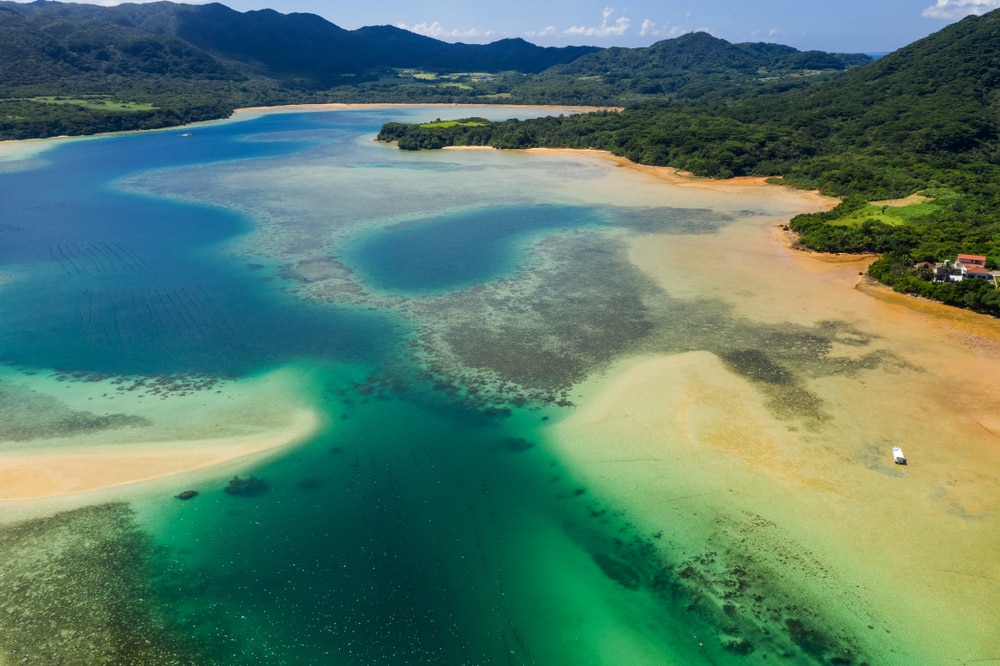 Photo by leungchopan/Shutterstock
6 Reasons You Should Make Japan's Okinawa Islands Your Next Beach Holiday
While famous for its incredibly unique culture, delicious cuisine and incredible traditions, Japan isn't really known by many as a beach getaway, with holidaymakers preferring to visit famous resorts in South-east Asia. It's a shame, because Japan actually has a number of picture-perfect Pacific islands, mainly concentrated in its archipelago of Okinawa. The islands here are stunning, easily more picturesque than many popular islands in places such as Thailand and the Philippines.

Along with a mouthwatering spread of food influenced by both China and Japan and resorts that aren't overcrowded, Okinawa is one of the most underrated beach holidays in the world. Still not convinced? Here are some beautiful islands to win you over with.
table of contents
[x] close
6 Reasons You Should Make Japan's Okinawa Islands Your Next Beach Holiday
Miyakojima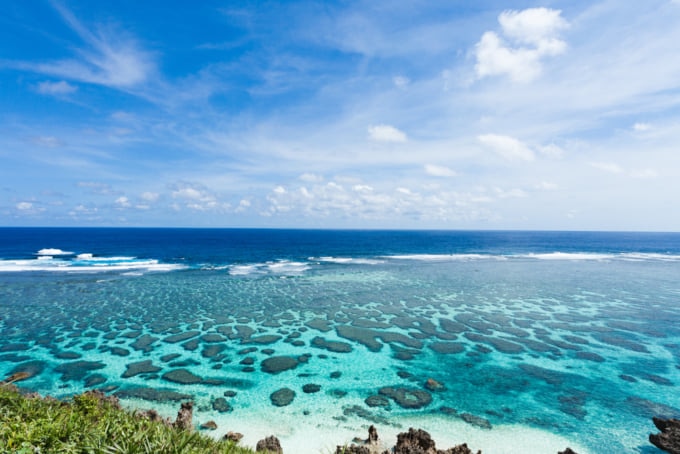 Photo by tororo reaction/Shutterstock
Said to be home to some of Japan's most beautiful beaches. Miyakojima is the perfect spot to explore the beauty of Okinawa. While it's quite far from the mainland, actually closer to Taiwan, regular flights leave from both Naha and Tokyo making it quite easy to get to. Best of all, because of its distance from the main island of Okinawa, Miyakojima sees far fewer tourists. Outside of the height of summer you can sometimes have a beach all to yourself.
Zamami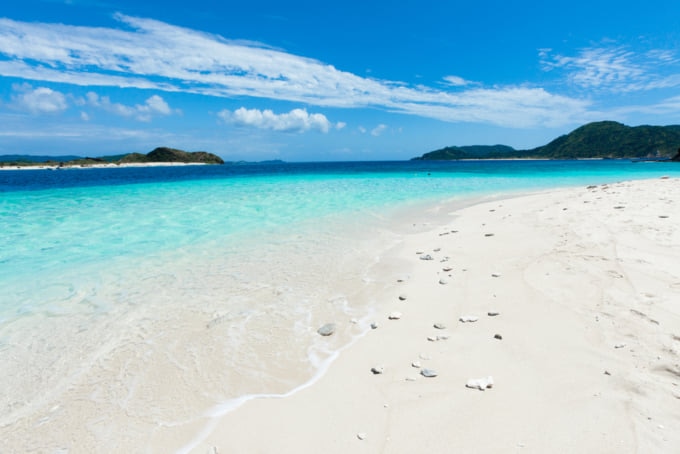 Photo by tororo reaction/Shutterstock
While there are a number of beautiful beaches lining the coastline of mainland Okinawa, to find the best spots to relax it's best to get off the mainland and head to some of the surrounding islands a short boat ride from the capital of Naha. The Kerama islands have some of the most stunning beaches and warrant a few days or more of exploring. One of these is Zamami, one of the most popular islands in Okinawa for its beautiful white sand beaches and crystal clear waters. The island is easily reachable from Naha by high-speed ferry which takes about an hour.
Tokashiki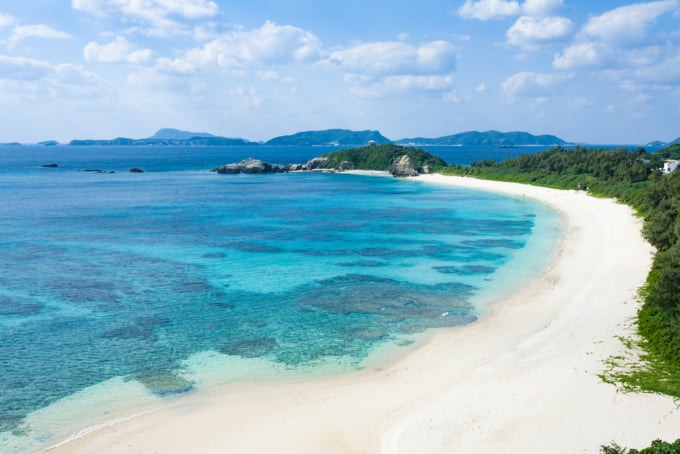 Photo by tororo reaction/Shutterstock
Another of the Kerama's gems, while it's the largest, Tokashiki isn't quite as popular as Zanami. The beaches here are just as beautiful however with an added bonus that some of them are often visited by fewer people. Tokashiki's draw however is with its beautiful, green, hilly landscape that covers the island, offering a number of enjoyable hikes up its peaks and around the jagged coastline.
Iriomote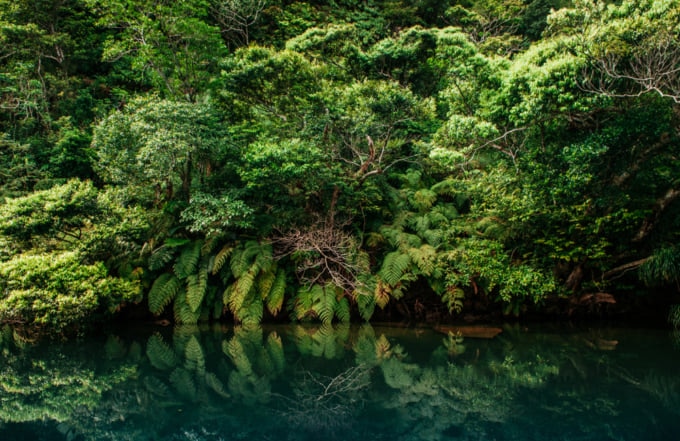 Photo by PixHound/Shutterstock
If you're craving some adventure to pair with your sun and sand then look no further than Iriomote. The only place in Japan you'll find a tropical rain forest, this island is covered in dense jungle and vast mangrove forests, making it an ideal environment for a huge variety of wildlife. It's the perfect spot for nature lovers to explore.
Yoron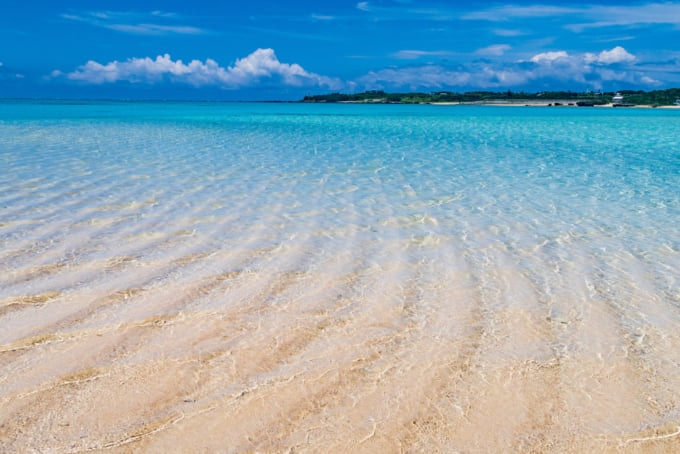 Photo by HIROSHI FUJITA/Shutterstock
While technically not part of the Okinawa chain, Yoron is a stone's throw from the coast of mainland Okinawa. Yoron is no way near as popular as it should be, the island is surrounded by pristine beaches along its coastline, including the incredibly picturesque Yurigahama, a sandbar full of beautiful white sand and shallow clear waters that looks more like somewhere you'd find in the Maldives than Japan.

Ishigaki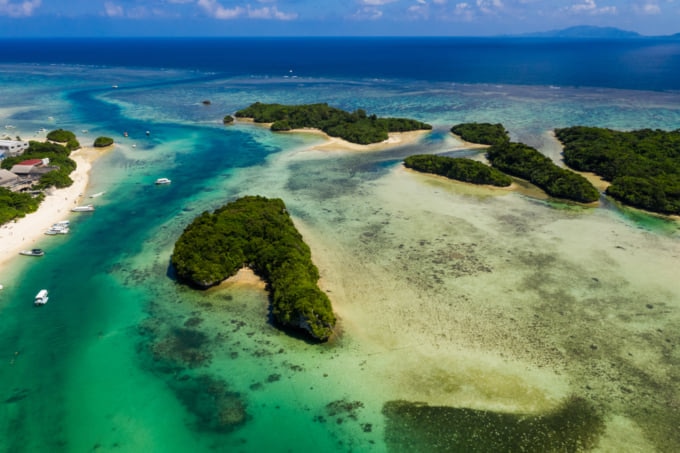 Photo by leungchopan/Shutterstock
Another of the Yaeyama's gems, Ishigaki is a picture-perfect island with some of the best beaches and clear blue ocean in Japan. It's also surrounded by some of the most popular diving spots in the country, from incredible underwater ship wrecks to the beautiful colorful coral. Like Miyakojima, there are regular flights to the island's airport, making it easier to get to than you might think. As there's a number of islands close to Ishigaki it also makes a great base for exploring the Yaeyama archipelago.
Conclusion
Mainly visited by just Japanese tourists and foreigners wanting to see more of Japan, Okinawa often escapes the wave of tourism that descends on its popular Asian neighbors. The unique culture of the area once known as the Ryukyu Kingdom offers a fascinating side of Japan that most visitors miss out on. That and the fact that you'll find some of the most beautiful beaches and most incredible diving spots in the world there, should make Okinawa one of the best summer holiday destinations in the world.