Photo by Egor Tetiushev/Shutterstock
Awesome Events and Festivals Worth Traveling Across the Globe to Attend
See new places, interact with locals, make new friends and have the time of your life doing it by planning your next vacation around one of these incredible events. Events and festivals are an exciting way to really immerse yourself in a different culture, as you experience first-hand - how, what and why people around the world are celebrating. Some events can even justify taking a trip to see altogether. Here are six fantastic events we think just might be reason enough to get online and book a ticket abroad.
table of contents
[x] close
Awesome Events and Festivals Worth Traveling Across the Globe to Attend
La Tomatina, Valencia, Spain
Have you ever just wanted to roll around in thousands of squished, over-ripe tomatoes while pelting them at random strangers? Maybe not, but after attending La Tomatina - an annual festival held on the last Wednesday of August in the Valencian town of Buñol, you might just wonder why you don't get to do it everyday. This odd but incredibly fun festival is said to have begun by some local youth in 1945 but was briefly banned in the early 50's. Then following a poignant tomato burial protest, was permitted to take place again, eventually evolving into a massive tomato food fight that now attracts thousands of travelers from across the globe.

As more people than the tiny town of Buñol can physically accommodate want to take part in La Tomatina, tickets have been limited to 20,000 people. Therefore, if you want to attend, try to plan as early as possible.
Oktoberfest, Munich, Germany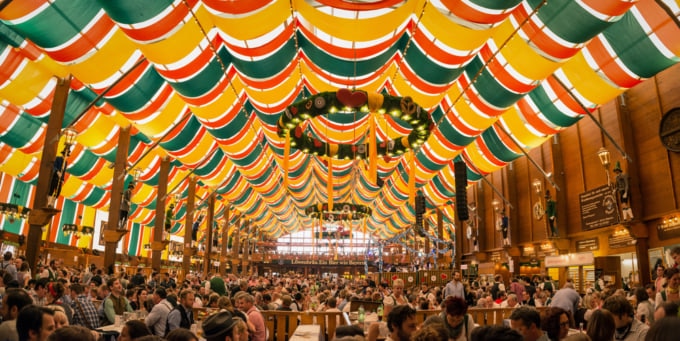 Held in the historical site of Theresienwiese, just a short tram ride from the center of Munich, this Bavarian festival, now a two week event attracting over seven million visitors a year isn't just about drinking amazing beer from local breweries. It's about drinking copious amounts of it, and then maybe eating some giant pretzels, roast chicken, sausage or pastries.

However, don't let the focus on beer deter you from attending if you don't like beer, or are traveling with children. The festival is designed to accommodate everyone, even non-beer drinkers, and has special family days, discounted treats, and plenty of rides and attractions to make things enjoyable for children as well.
Rio de Janeiro Carnival, Rio de Janeiro, Brazil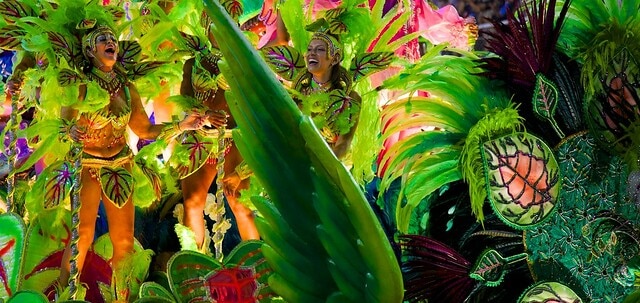 Photo by Nicolas de Camaret/Flickr
Taking place every year for five consecutive days before lent, the Rio carnival is a mind blowing explosion of color, dance, music, costumes, parades and street parties. Regular businesses shut down as over two million people take to the streets of Rio to take part in this unforgettable end of summer extravaganza. While the highlight of the festivities is the absolutely lavish samba parade held in the Sambadrome, thousands of people instead chose to party for free by attending a few of the approximately 300 vibrant and energetic street parties held across the city.
Burning Man, Nevada, USA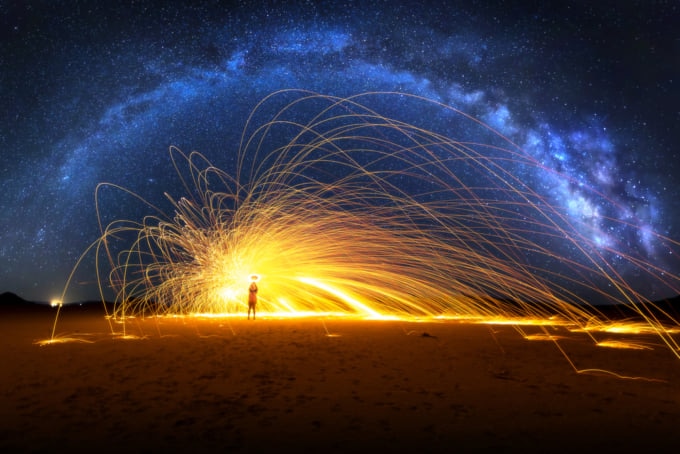 Photo by Neil Lockhart/Shutterstock
Every year, a temporary city known as Black Rock City - centered around art and community - springs to life in Nevada's Black Rock Desert. This event is known as Burning Man and it is open to anyone, but strictly against any type of commodification. Here, everyone must come and leave with everything they need to survive their short stay in the desert and be ready to actively take part in creating the experience of being part of this inclusive, creative, counter-cultural gathering.

Everything that happens at Burning Man, from the incredible performances to the impressive works of art, is spontaneous, organic and possible only through communal effort, which makes the event truly one of a kind and worth booking a flight to attend at least once.
Holi, India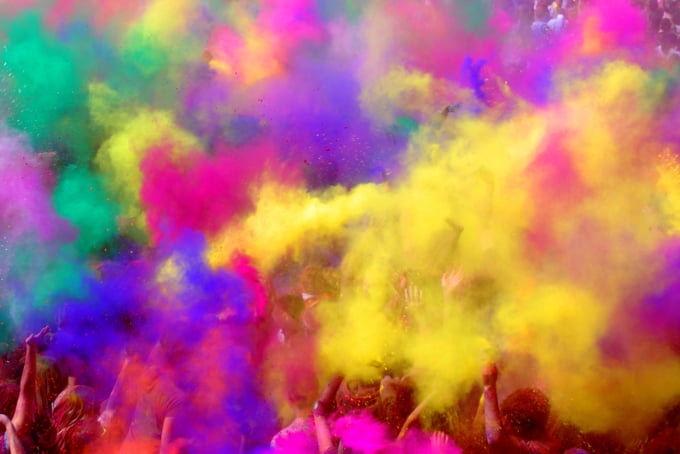 Photo by SamSingh/Shutterstock
Spanning one night and one day, this centuries old Hindu Festival also known as the Festival of Love or the Festival of Color is a cheerful and lighthearted celebration marking the end of winter and the beginning of spring, rebirth, fertility and love. It begins on the evening of the full moon in march with Holika Dahan, or the burning of bonfires and ends the next day with Rangwali Holi, when everyone gets together and covers each other in gulal, a fine powder that comes in several colors, each holding a specific meaning.

While Holi is now celebrated in many parts of the world, the celebrations are still the biggest and most authentic across India, where it originated.
Dia de Los Muertos, Mexico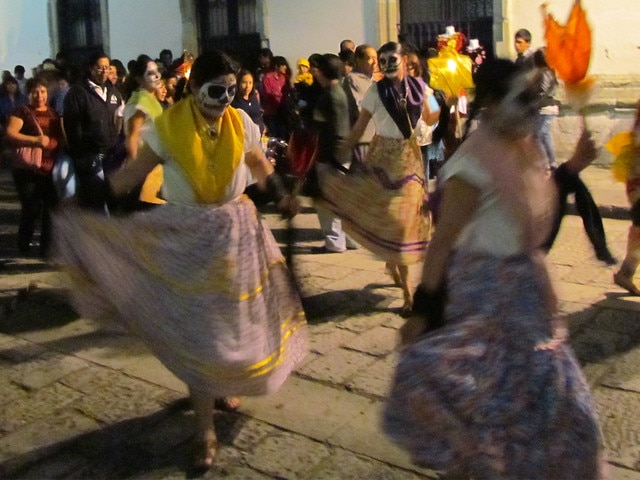 Photo by Cidades para Pessoas/Flickr
Dia de Los Muertos, held every year on the first and second day of November, is a Mexican celebration of life and death, honoring deceased loved ones whose spirits are believed to be permitted to come down and be reunited with loved ones on these specific days. The festivities are marked by beautiful altars, an abundance of marigolds, food, snacks, music, dancing, faces painted like skulls, and colorful skull shaped trinkets and sweets.

Visiting Mexico during this time is a wonderful way to take part in this beautiful, vibrant and joyful celebration.
Carnivale Di Venezia, Venice, Italy
Every year for two weeks leading up to lent, the atmosphere of Venice is transformed by people parading up and down the narrow streets and waterways in magnificent costumes and Venetian masks. They come to take part in the world famous Carnivale Di Venezia which includes exquisite masquerade balls, ceremonies, costume contests, performances and shows. Attending this event is like being transported to a different era, the experience is surreal, unforgettable and worth every penny spent getting there.
Conclusion
There are so many spectacular events that take place around the world every year. From opulent carnivals dating back to centuries ago, to colorful, religious ceremonies cheerfully celebrating family members who have passed away. If you're thinking of taking a trip somewhere sometime soon but aren't sure where to go, perhaps you can find some inspiration from one of these amazing, one-of-a-kind happenings.