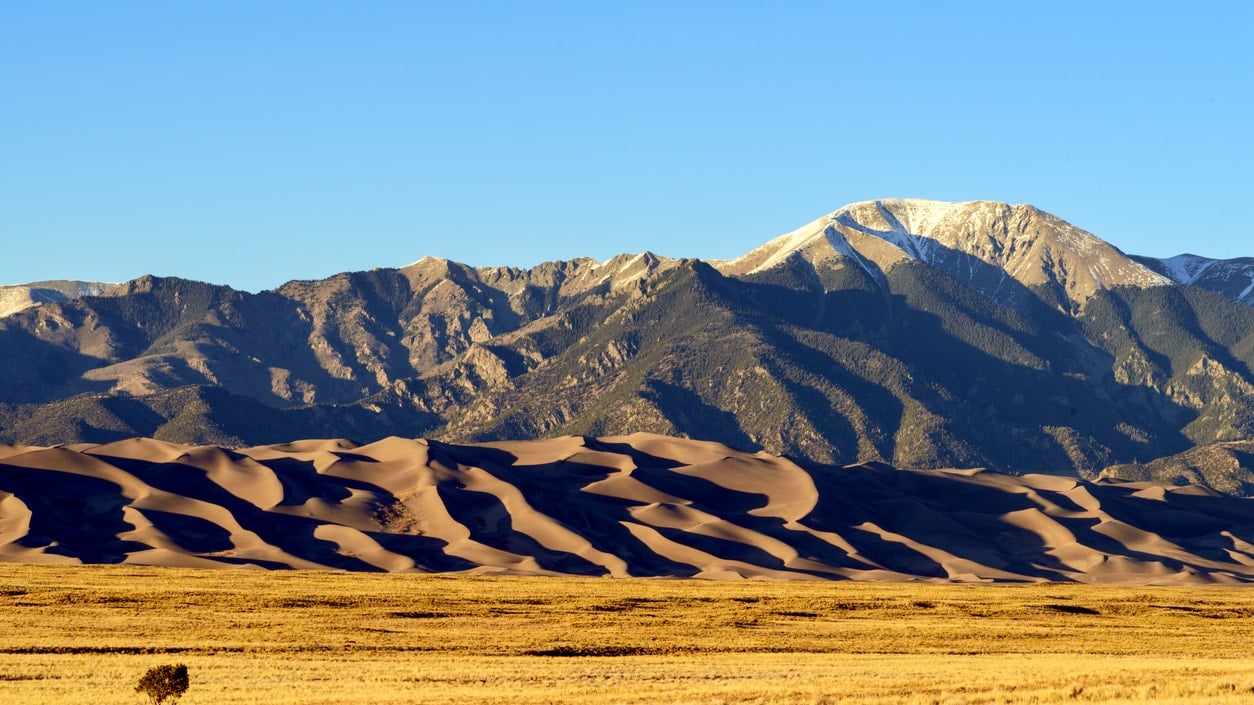 Alamosa:A Quaint Town in Colorado that Protects Its History and Embraces Nature with Sanctuaries
Passing by the city of Colorado, you'll encounter Alamosa, a town filled with beautiful sanctuaries and filled with history. The town is most often visited during the Summer and Spring where families would often come by for a picnic at the Sand Dunes National Park or backpackers can enjoy a historic camping and sightseeing trip down at the Pinon flats camping ground for a little bit of a North American vibe. If you're wondering what you can do down at Alamosa, here are some places to feast your eyes on.
table of contents
[x] close
Alamosa:A Quaint Town in Colorado that Protects Its History and Embraces Nature with Sanctuaries
1. Zapata Falls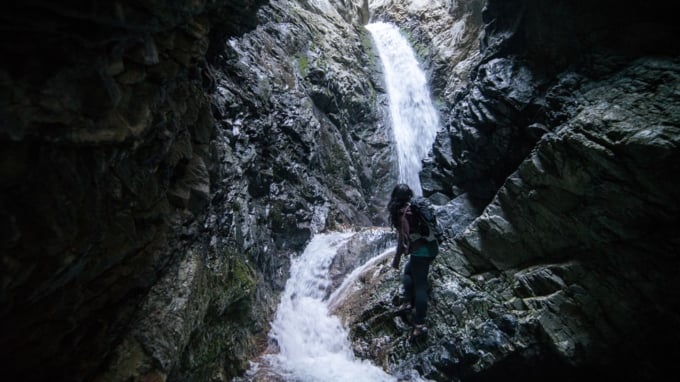 Photo by Andrew Repp/shutterstock
After the winter season, the remaining snow that melts from the Sangre de Cristo Mountains will make their way down to the Zapata Falls and once again fill up the Rio Grande, one of Alamosa's longest rivers. As the thirsty landscape shapes the heavily melted snow to Zapata falls, the journey ends as a welcome respite for visitors finding this one of a kind natural treasure. The Zapata waterfalls are worth the hike up where hikers will need to pass through cold waters and balance off over slippery stones all the way to the Zapata falls. A bonus point for this waterfall is that hikers who are more focused towards sightseeing around the grounds will be able to spot the rare black swift bird along with its odd nesting grounds. The Zapata waterfalls have more visitors during summer but is also a nice beautiful treat for sightseeing during Winter as well.
Name:Zapata Falls
Address:Zapata Falls Trail, Mosca, CO
2. Great Sand Dunes National Park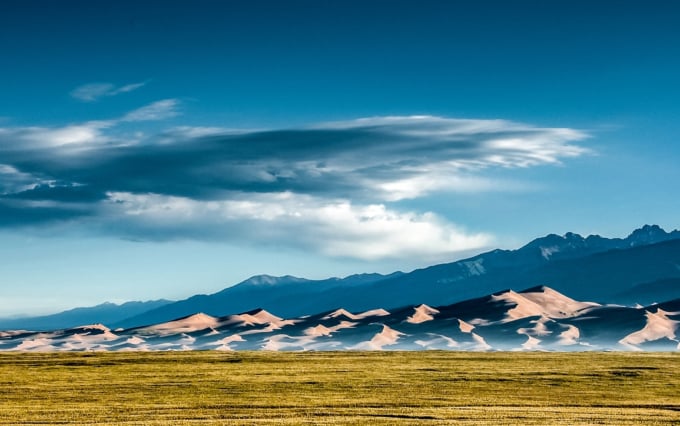 Feast your eyes on the highest sand mountains in North America. Located in Alamosa's Sangre de Cristo Mountains, the sand dunes are constantly shifting and piling for a very long time, making the unique patterns that we all love on crafted along the sand mountains. The entire dune is stretched at 30 square miles while the tallest recorded dune is 750 feet high. Visitors often love to have a go at sliding down the sand. Other than that, visitors come to enjoy a picnic, sightseeing adventure, and hiking and camping. The Great Sand Dunes National Park is the perfect rural spot for stargazing.

Name:Great Sand Dunes National Park
Address:Colorado, USA
Related Site:http://www.nps.gov/grsa/index.htm
3. Ellingwood Peak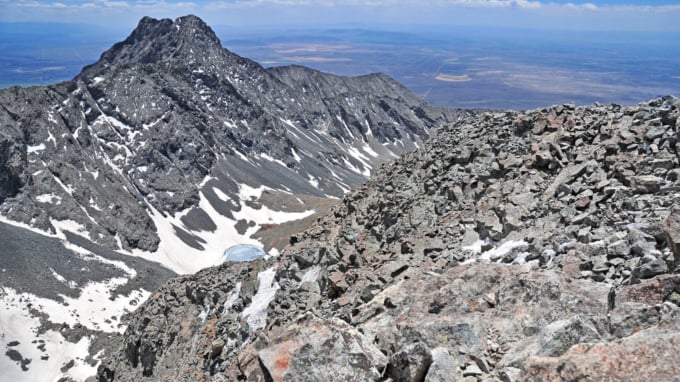 Photo by robert cicchetti/shutterstock
A popular destination for rock climbing, the Ellingwood Peak is peaked at 14,000 feet and can be seen from several highways. The peak is named after Albert Ellinwood, Colorado's famous mountain climber. Visitors looking to climb the mountain in Alamosa may start from the easiest, and popular route, the Lake Como trailhead. It is recommended that climbers come during Late June to early September for the best climbing and sightseeing experience. Though more experienced climbers may also opt for winter climbs, this approach is usually longer and usually takes multiple days to reach the peak.

Name:Ellingwood Peak
Address:Sierra Blanca Massif, Alamosa
4. Olympian Park
The recreational war memorial park is filled with lush grassy lawns and often populated with people having picnics. The park is well kept with various flora and is popular for its tribute to fallen war heroes. Olympian Park is located at the East of Alamosa and is always populated usually around Spring, where families will bring their kids along to spend time together as well as enjoy a little sightseeing walk along the park.

Name:Olympian Park
Address:First St, Alamosa County, Colorado
5. Monte Vista & Alamosa National Wildlife Refuge
Found in the San Luis Valley in south-central Colorado, the Alamosa National Wildlife Refuge is located in the east of Alamosa within the Alamosa Country. However, the Monte Vista National Wildlife Refuge is located at the west side of Alamosa found in the Rio Grande Country. Both refuges are worth the visit during your time in Alamosa. The habitats are flourished with river oxbows gathering near wet meadows, as well as the riparian corridors located at the floodplain of the Rio Grande River. Other than that, the site holds a cottonwood riparian area, where willows and other wetland plants come together. The refuge is an ideal sightseeing trip for families coming by Alamosa where the birds and animals can easily entertain kids and educate them at the same time.
Name:Monte Vista & Alamosa National Wildlife Refuge
Address:6120 CO-15, Monte Vista, CO
Related Site:https://www.fws.gov/refuge/monte_vista/
6. Sand Dunes Recreation Hot Springs Pool
If you're camping at the Great Sand Dunes National Park, be sure to check out the Hot Springs Pool down ahead. Alamosa's Sand Dunes Recreation Hot Springs Pool is a 45-minute drive from the national park and has been noted by many visitors to as a destination worth driving for. Each pool has different temperatures for visitors who are always looking to go up and down the temperature scale. While bathing in the pool, you can also enjoy sightseeing about and spot the Oasis miles away. There is also cold beers that visitors can purchase to make the whole trip worthwhile.
Name:Sand Dunes Recreation Hot Springs Pool
Address:1991 County Road 63, Hooper, CO
Related Site:http://sanddunespool.com/
7. Pinon Flats Campground
The Pinon Flats Campground is built within the Great Sand Dunes National Park & Preserve in Alamosa, Colorado. Visitors are able to gaze upon the huge dunes that mark itself as the tallest dune ever in North America as well as comprising at about 11 percent of the incredibly large sand deposit that insanely stretches over 330 square miles. The dunes itself has been known as the landmark for visitors to learn and have some sightseeing activities on the lands of ancient North Americans. Visitors are allowed to camp there with a tent and strictly no trailers or RV's allowed within the camping grounds. The site is very strict with their rules and has prohibited a lot of things to preserve the campground as it is.
Name:Pinon Flats Campground
Address:Mosca, CO
Related Site:https://www.nps.gov/grsa/planyourvisit/pinonflatscampground.htm
8. Alamosa National Wildlife Refuge
This heavenly sanctuary in Alamosa is home to thousands of migrating birds and other wildlife species that surround the valley protected by the Alamosa National Wildlife Refuge. The refuge has three centers that are a perfect spot for sightseeing. The refuge hols more than 100,000 acres of nutrient-rich habitats and wetlands that are terrific for feeding and playing with native wildlife, that includes pelicans, falcons, owls, eagles and if you're lucky to visit when the 20,000 sandhill cranes migrating back to the sanctuary during fall and spring
Name:Alamosa National Wildlife Refuge
Address:9383 El Rancho Ln, Alamosa, CO
Related Site:https://www.fws.gov/refuge/alamosa/
9. Rio Grande Scenic Railroad
For a true Colorado experience during your trip to Alamosa, visit the Rio Grande Scenic Railroad for an impressive sightseeing view of the rugged mountain vistas along with a vast collection of wildlife along the railroad. For the best view, opt to visit on weekdays during summer and prepare your find for some extraordinary facts on history, wildlife sightings, mining tales, geology and of course, bears. The rides are offered in three different cars, retro dome cars, club cars, and open-air cars. The train only operates on selected date spanning between the Memorial Day weekend and Labor Day weekend.
Name:Rio Grande Scenic Railroad
Address:610 State Ave, Alamosa, CO
Related Site:https://www.coloradotrain.com
10. San Luis Valley Brewing Company
The San Luis Valley Brewing Company is open 7 days a week opening at 11AM. The brewing company first opened in March of 2006 with a goal to offer Alamosa it's finest crafts brews and food while accompanied by a fun and inviting atmosphere. The San Luis Valley Brewing Company is where communities come together with and thrive. They offer delicious tap or bottled beer named after towns in Colorado such as Alamosa, Canon City, Creede, and many more. Visitors coming by for a quick drink are able to have a momentarily sightseeing tour by themselves to get a look at Colorado's finest brewery and bar while taking a hearty sip from their mug.

Name:San Luis Valley Brewing Company
Address:631 Main St, Alamosa, CO
Related Site:https://slvbrewco.com
◎ Closing
Alamosa is definitely rich in history and nature where people can come upon and gaze up to the highest sand dune or slide down from it. It is a town where people thrive together and love their animals. Those dropping by must give a chance at this lovely town at what it has to offer.