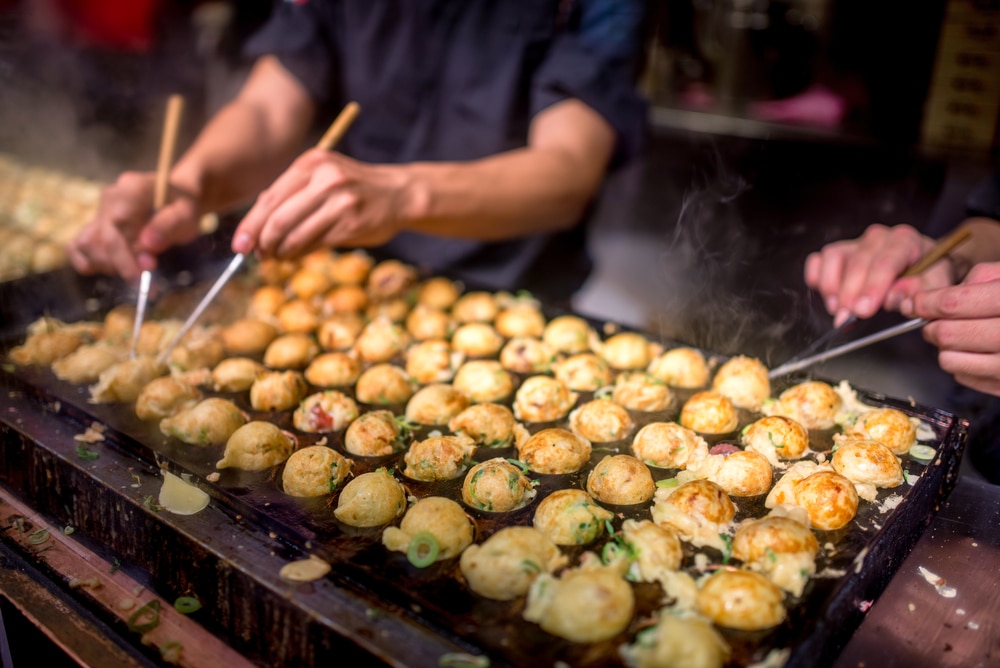 Photo by martinho Smart/Shutterstock
5 Things You Need to Eat in Osaka, the Kitchen of Japan
Often referred to as 'the Kitchen of Japan', Osaka is a food-lover's wonderland, the birthplace of some of the nation's most beloved dishes. If trying the local cuisine features high on your to do list in Japan, then there's no better place to start feasting than in Osaka. The friendly locals love to eat and drink, a fact seen easily by the lively izakaya (Japanese pubs) spread across the city. Here are some foods you just can't leave the Kitchen of Japan without stuffing your face with.
table of contents
[x] close
5 Things You Need to Eat in Osaka, the Kitchen of Japan
Kushikatsu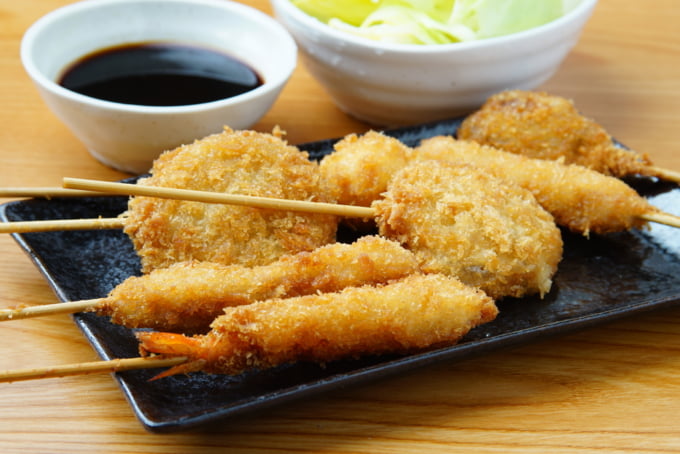 Photo by fuumi901/Shutterstock
Everyone loves kebabs and deep-fried food just tastes heavenly, ignoring the obvious unhealthiness of course (you're on holiday for crying out loud). The Japanese have combined these two guilty pleasures to form the ultimate bar snack, kushikatsu. Sticks of pretty much anything are coated in breadcrumbs and quickly deep-fried, served with a savory sauce on the side to dip in. It's the perfect snack to pair with a refreshing glass of beer and you'll find it at numerous izakaya around the city, along with dedicated kushikatsu restaurants.
Takoyaki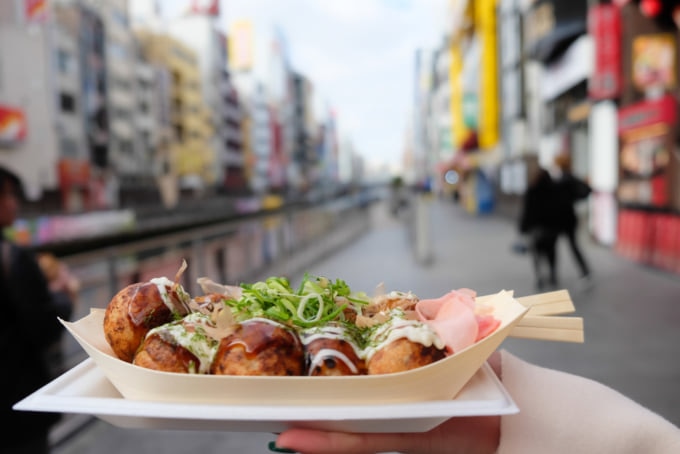 Photo by Tanpong Watanatada/Shutterstock
Often seen as the most iconic dish of Osaka, these delightful balls of batter and octopus have since become popular the world over. Although you'll find them pretty much everywhere in Japan, they were first created in Osaka and the city offers some of the best stores in the world to try these bites. There are a number of age-old shops in Osaka's Dotonbori district that have been making them with the same recipe for decades, so make sure to head there and stuff your face with as many of these delicious golden balls.
Kitsune Udon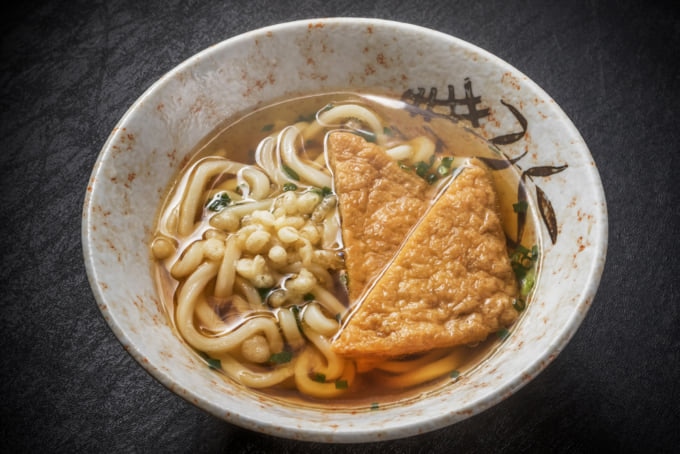 Udon is a local favorite in the city and this dish often differs to those you'll find in Tokyo. Particularly famous is kitsune udon, a popular variant which originated in the area. The soup stock is usually lightly flavored but with high-quality ingredients to give it a superior taste, it's then added with the noodles and topped with fried tofu.
Okonomiyaki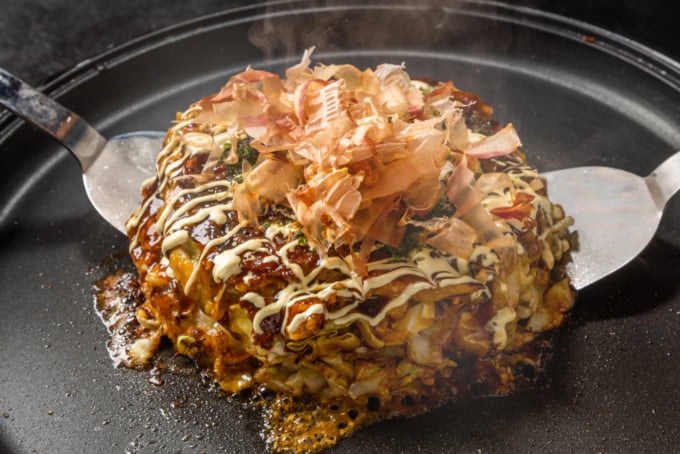 Another of the city's culinary inventions, okonomiyaki is often referred to as a Japanese pizza for its shape, albeit it tastes nothing of the sort. Made with a batter mixed with cabbage, green onion and various fillings such as pork or seafood (the name literally translates as 'whatever you like'), it's then grilled on a hotplate, that's usually in front of you. After it's cooked through, the okonomiyaki is topped with a special savory sauce, mayonnaise, dried bonito flakes and seaweed flakes.
Mitarashi Komochi
These rice cakes are a classic sweet treat from Osaka that people will often bring back as souvenirs from a visit to the city, With a perfectly chewy texture, the rice cake is filled with a sweet soy sauce in the middle. While it might sound a little strange, somehow the flavor works really well and highly warrants giving a try.
Conclusion
For anyone with an interest in Japanese cuisine, Osaka is a must-visit city with a number of incredible restaurants, both modern and traditional. Head there with an appetite, you'll be spoiled for choice in this mecca of Japanese street food.