Aruketa / Eureka:A Tourist Attraction Destination that Is a Historical Landmark in a Coastal Region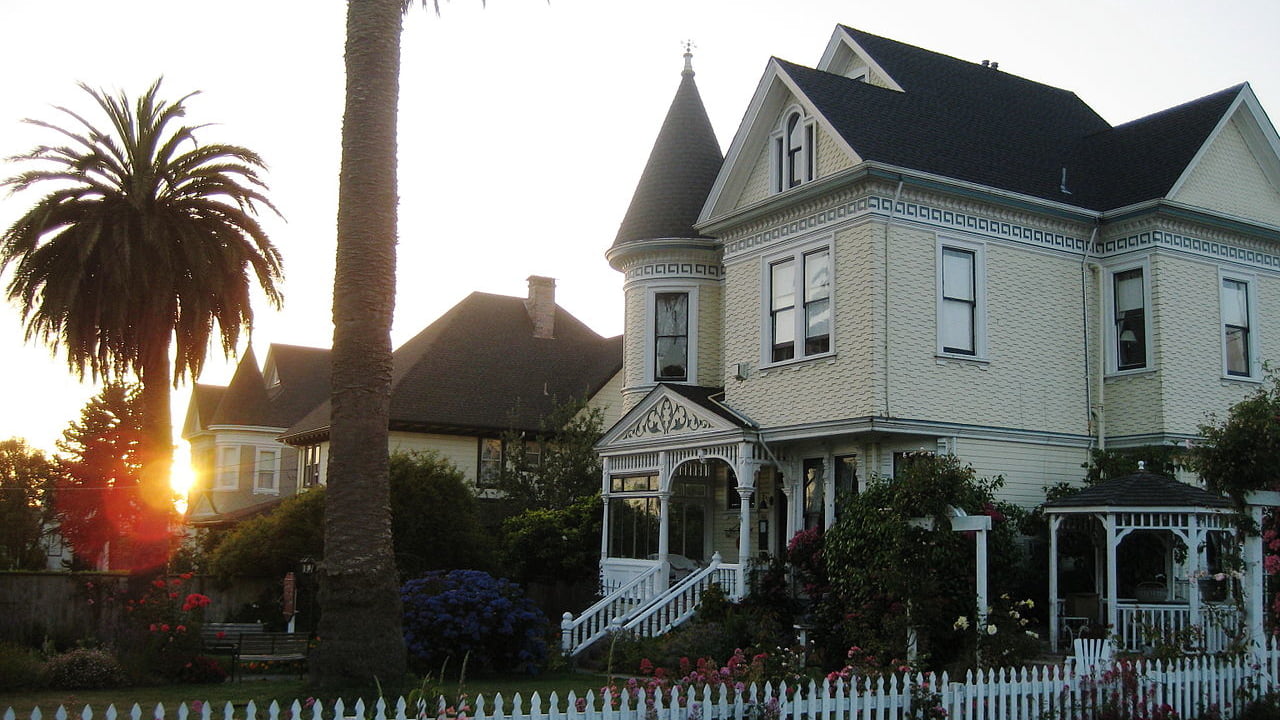 Photo by commons.wikimedia.org
Eureka city is found in California Redwood region empire, and it is the primary city and county seat of the Humbled county. It ranked as the most significant coastal city between San Francisco and Portland, Oregon. It is a within a historical landmark which has substantial Victoria iconic building with the unique architectural design. It is ranked as one of the best tourist attraction sites due to its possession of the remarkable attraction such as the oldest zoo, beaches, and museum.
[x] close
Aruketa / Eureka:A Tourist Attraction Destination that Is a Historical Landmark in a Coastal Region:table of contents
1. Redwood Highway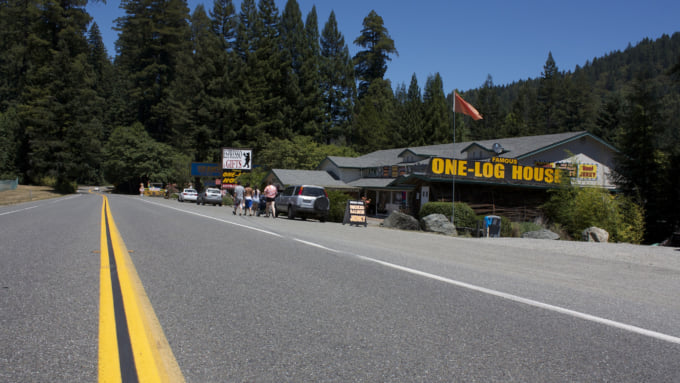 Redwood Highway is a unique road through fabulous scenic roadways and a nearby forest of southern Oregon from forest to coast all along the route 101. Redwood high in Eureka city connects you to the best sites for sightseeing such as rocky beaches, ocean lines, and ferny undergrowth. Also, explore various attractive places in Eureka city such parks, forest, and redwoods national park. The sceneries are magnificent natural creations that are great for photography and sightseeing tour. When you are traveling through Redwood highway, you get a chance to visit the attraction sites such avenue giants, battery point lighthouse, and Cape Mendocino lighthouse. The areas are viewpoints of the ocean and beaches. Get the best choices for small hotels, motels, cabins, bed and breakfast inns along the way. Take caution as you drive along the coast as the fog and rain increase in the winter months.
Name:Redwood highway
Address:US Highways 101 and 199, Eureka, CA
2. Sequoia Park Zoo
It is the oldest zoo in California that is indeed a "jewel in the heart of Eureka city "established in 1907. It is near the magnificent old growth redwood of Sequoia Park. When you come to this place you will get to see the rare and endangered red pandas, see sheep and goats, play with gibbons and spider monkeys. Also get to connect with rare birds such as flamingo birds and weather birds when on birdwatching. This site in Eureka city offers a breathtaking ecosystem where you enjoy moments in the forest as go hiking. Get to visit the conservation gift shop to learn of the animal and archaeological conservations in this place.
Name:Sequoia Park Zoo
Address:3414 W St, Eureka, CA
Related Site:http://www.sequoiaparkzoo.net/
3. Carson Mansion
The Carson Mansion is a Victorian house rated as one of the highest model building of American that bears Queen Anne style architecture. It is located in Oldtown, Eureka city, California. It has been featured in most of the written and photographed works of the Victorian houses in the world. When you take a sightseeing tour in this magnificent building will make you feel in paradise when you take a walk inside due to its incredible artwork and design. It is a three-story building composed of eighteen rooms with a tower and basement. At the entrance, you find massive ornamental pillars, gables, turrets, and cupolas. Also get to see the well-designed layering, spindle work and the pink and white color making it renamed by locals as the "pink lady."
Name:Carson Mansion
Address:143 M St, Eureka, CA
4. Humboldt Bay
The Humboldt Bay is a National wildlife refugee complex in Eureka city in California. It is famously known for its exceptional habitat to conserve various wild animals. It offers a sightseeing visit to explore and get to see the fish such as chinook salmon, steelhead, Coho, and Dungeness crab. Take a walk through diverse plants such mosaic of mudflats, eelgrass meadows, saltmarsh and blackish. Also, visit the beautiful wetlands, riparian wetlands, streams, coastal dunes, and forest. The ecosystem of Humboldt Bay in Eureka city supports more than 316 species of birds and 40 species of mammals which makes the habitat attractive for wildlife watching. All ages are allowed and with rules to guide you through this place.
Name:Humboldt Bay
Address:Eureka, CA
5. Headwaters Forest reserve
Headwaters Forest reserve in Eureka city is a calm place to find different types of botanical trees that are well marked and named providing an opportunity to learn while having fun. You can go hiking, bike riding and run in the clean and well-maintained pavement. Take a visit to the beautiful waterfalls and also in the fantastic butterfly corner with over thousand species. Late spring summer is the perfect time to go for hiking when the reserve is not muddy. Enjoy fabulous scenic views as you walk deep in the woods in the forest and around the river beds. Headwaters Forest Reserve has an extensive area to carry your favorite activity; it proves to be a great sightseeing site in Eureka city.
Name:Headwaters Forest Reserve
Address:Elk River Road, Eureka, CA
Related Site:https://www.blm.gov/programs/national-conservation-lands/california/headwaters-forest-reserve
6. Local coast trail
Local coast trail passes through the King Ranger conservation area and Sikyone Wilderness state park. It is the perfect place in Eureka city for going sightseeing tour, camping and hiking due to its vast number of attractions. Has tall mountains to climb to the very top point that gives a beautiful view of the Eureka city. There are wildlife animals in the parks which you can watch such as lion and bear. Also offering decorative habitat with many species of birds and small animals. When hiking you should avoid taking water from stream or runoff as it may not be safe for drinking. It is also important to have a map to navigate through the area.
Name:lost coast Trail
Address:Eureka, CA
7. Morris Graves Museum of Art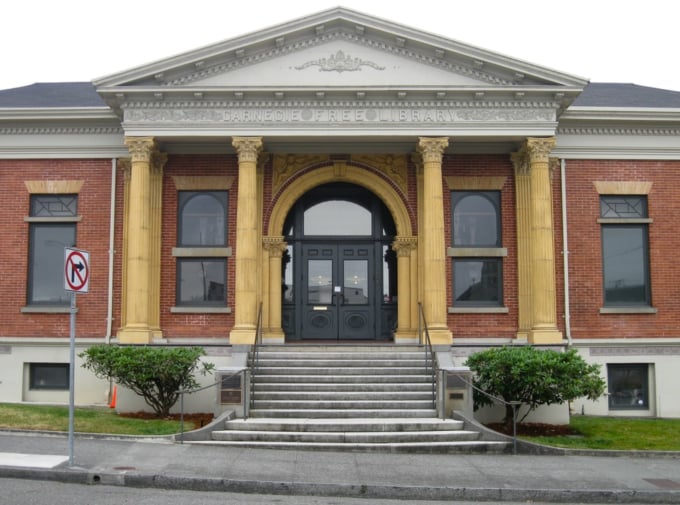 Photo by shutterstock/Underawesternsky
Morris Graves Museum of Art in Eureka city was founded in 1966 with the goal of providing support and opportunities to talented individuals in the areas such as music, painting, writing, and poetry. Get to interact and connect with arts of inspiration, more than five galleries showing million-dollar worth pictures and courtyard garden. You can also walk through the museum store showing preserved carvings and classroom facilities to learn of the items in this museum. Get to enjoy a live performance from great musician and poetry known as performance rotunda. The museum is open 12 pm – 5 pm Wednesday to Sunday for sightseeing when you are in Eureka city.
Name:Morris Graves Museum of Art
Address:636 F St, Eureka, CA
Related Site:http://humboldtarts.org/
8. Hikshari' Trail
Hikshari' Trail is located in the south Eureka city's Elk River Access Area, stretches and covering a distance of 1.5 miles along the Elk River through the Wildlife Sanctuary. Have beautiful trails for a sightseeing tour which you can go for bike riding, walking, and stroll. It has gorgeous scenic views of the Elks river, saltmarsh, and riverine habitat. The ecosystem around this area in Eureka city is pleasing with various species of birds of different colors occupying the river beds. Visit the geology sites and railroad along this trail to see the historical conservation. Enjoy activities such wildlife watching and fishing along the river bed.
Name:Hikshari' Trail
Address:2060 Truesdale Street, Eureka, CA
9. College cove
College cove in Eureka city is stretch along the beach surrounded by forest that covers a distance of 1.4 miles. This area has clean beaches with great views of the forest and ocean. When on sightseeing, you will enjoy swimming, boat riding, and sports such as football and volleyball along the shore. If you want to experience more fun activities, come when on a sightseeing tour on a weekend when there is a live performance from upcoming bands. Enjoy fishing and diving in the ocean guided by instructors. You can also enjoy photography taken in the beautiful backgrounds of the river. Children should be accompanied while swimming to avoid drowning.
Name:College Cove
Address:Humboldt County, Eureka, CA
10. Samoa Dunes Recreation Area
A fascinating place located in between the Humboldt Bay and the Pacific Ocean. It was famous for the feeding of the Wiyot Indians and afterward in world war II. It now offers various recreational services that you will enjoy like hiking along the beaches of Pacific Ocean as you watch birds, fishing and surf picnic in the rocky areas. Also, take boating riding in near the ramp dunes along the lake shores. Take a walk around as you enjoy the scenic view from the surrounding homes of the song sparrows and savannah sparrows. Get to interact with the tremendous rare blue heron and ducks in the forests and along the sandy beaches when on a sightseeing tour in the Eureka city.
Name:Samoa Dunes Recreation Area
Address:Bunker Road, Samoa, CA
Related Site:https://www.visitredwoods.com/listing/samoa-dunes-recreation-area/492/
◎ Closing
Eureka city is rich in historical places that are outstanding for attractions and worth visiting. The areas in this city have been featured in world class movies and photography such as Carson mansion and the Sequoia Park Zoo. It is a fabulous place for vacation and holidays destination with great activities to choose from such hiking, fishing, swimming, and camping.