Puerto Rico:Where You Can Enjoy Delicious Slow-Roasted Pork Along the Perfect Sun-Kissed Sandy Beach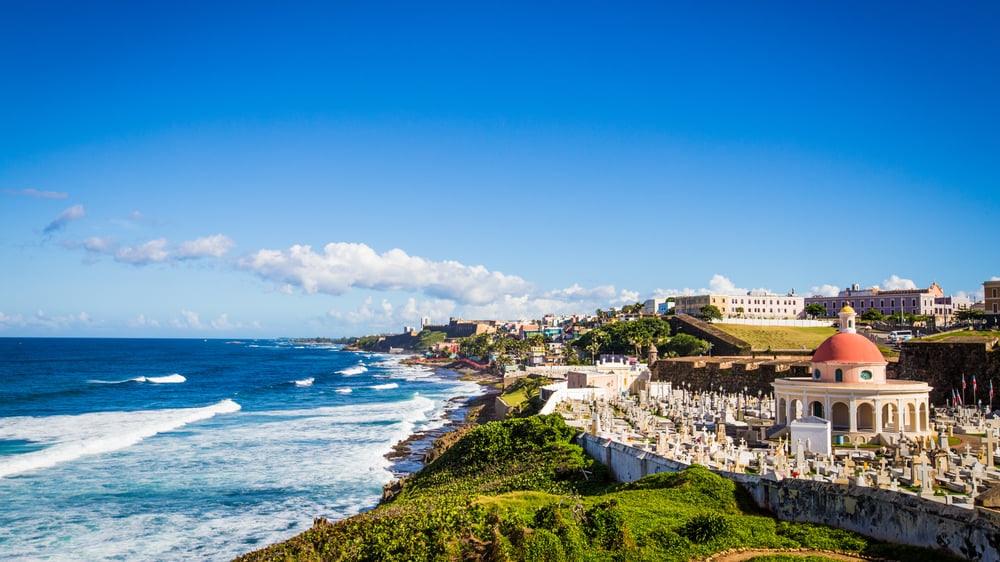 Photo by Tinapat Kotumrongsak/shutterstock
[x] close
Puerto Rico:Where You Can Enjoy Delicious Slow-Roasted Pork Along the Perfect Sun-Kissed Sandy Beach:table of contents
Choosing the perfect sightseeing destinations and places when you can plan for your sightseeing trip can be quite a confusing task. However, this article makes it easy for those planning to take a sightseeing trip to South America, specifically, Puerto Rico. It highlights 10 best sightseeing places that tourists can visit when they visit the South American country. The list of places discussed here will provide utmost benefit not only for tourists but also for the locals.
1. Flamenco Beach (Culebra)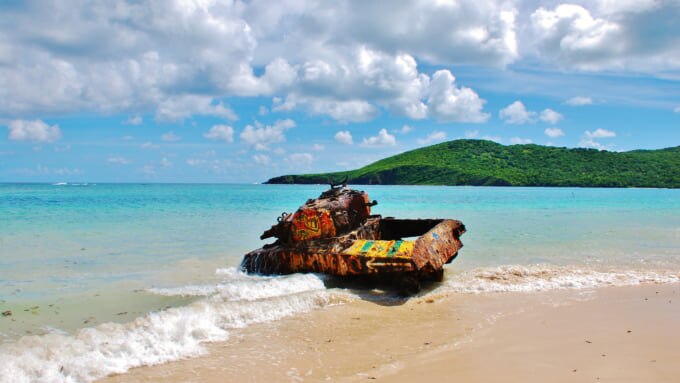 Photo by Angel Xavier Viera-Vargas
If you are on a sightseeing trip in Puerto Rico or are planning one, then Flamenco beach is definitely one sightseeing destination that should be on your list. Flamenco beach lies to the north of Culebra, Puerto Rico. It is a very popular beach in Puerto Rico due to its expansive white sand, spectacular views, and clear waters. If you are a snorkeling fan then this beach is a perfect fit for your sightseeing expedition as hardly any waves are found here. It also a perfect place for tourists to camp as part of their sightseeing trip. You can also enjoy your barbecues under the shade of pine trees. Don't miss a sightseeing trip to this beach as you enjoy your time in Puerto Rico.
Name: Flamenco beach
Address:Route 251, Culebra, Puerto Rico
2. Old San Juan (San Juan)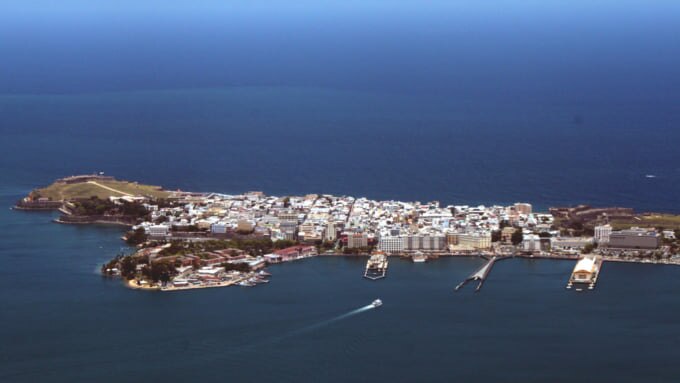 Photo by Prayitno / Thank you for (12 millions +) view
Old San Juan town is a historic city in Puerto Rico and one to consider visiting on your sightseeing trip. It is built on a hill providing stunning views that sightseeing photographers will surely capture. You can either take a sightseeing walk around the town or use free trolleys that run up and down the busy Puerto Rico town. The old town hosts a couple of museums which are a major sightseeing attraction. Tourists can visit the San Juan Cathedral to see the mummified remains of Saint Pius. Tourists can also enjoy jet skiing on the cool waters. The weather in San Juan is usually hot and sometimes humid so it's advisable you wear sun screen and carry a hat for your sightseeing trip here. Weekends are filled with tourists and it is probably the best time for your sightseeing trip.
Name:Old San Juan
Address:North-West San Juan, Puerto Rico
3. Caracas Beach (Puerto Ferro)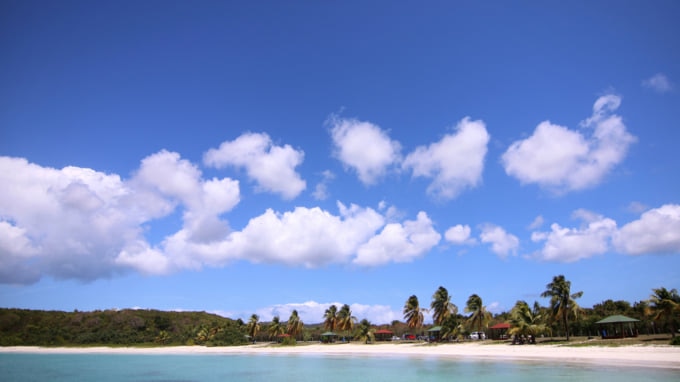 Caracas beach is located on the beautiful island of Vieques, in the Puerto Ferro region of Puerto Rico. Caracas beach is one of the many beaches under the US Fish & Wildlife reserve and is located on the southern side of a line of beaches on the Island. Tourists can make a sightseeing trip to this remote beach using rental cars. This beach is renowned for its beautiful scenery that includes attractive white sand and clear blue waters. Tourists can enjoy snorkeling on the left side of the cove where there are calmer waters. The Island also features amazing purple and yellow fish and a nature trail that leads to rocks where photo lovers can capture wonderful beach photos.
Name:Caracas beach
Address:Vieques, Puerto Ferro, Puerto Rico
4. Museo de Arte de Ponce (Ponce)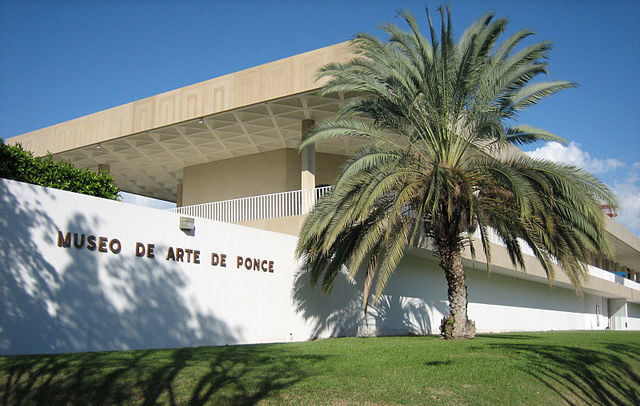 Photo by commons.wikimedia.org
Museo de Arte de ponce is an art museum in Puerto Rico and a perfect sightseeing destination. It is located in Avenida Las Americas in Ponce, Puerto Rico, and started as a small collection of art pieces collected by former governor and art collector Luis A. Ferré. Today, it has on display over 4,500 art collections belonging to both European and Puerto Rican artists. It is one of the best art museums in Puerto Rico and will impress even those tourists with little interest in art. The museum features a conservation lab area, where they do repair and restoration works on various artworks. Pay a visit to this museum on your Puerto Rico sightseeing trip to experience lovely art pieces.
Name:Museo de Arte de ponce
Address:2325 Expreso Luis A. Ferré, Ponce, 00717, Puerto Rico
Related Sites:www.museoarteponce.org
5. San Juan National Historic Site (San Juan)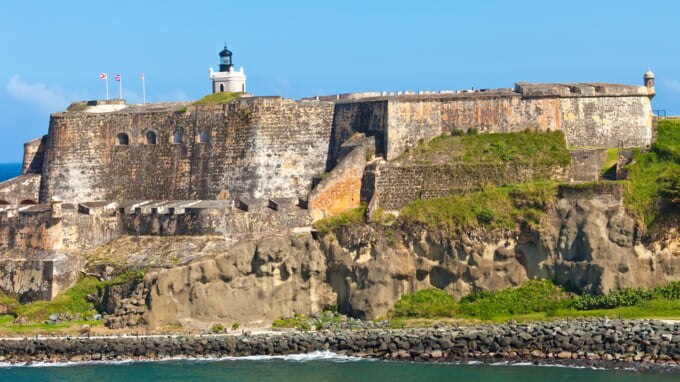 Photo by Ruth Peterkin/shutterstock
San Juan National Historic Site is a sightseeing location in Puerto Rico that seeks to preserve San Juan's treasures and culture. Tourists can pay a sightseeing visit to learn how modern technology helps in this regard. You can find daily information sessions every hour, which let visitors learn the roles this sightseeing site played in the fortification of San Juan. Tourists can go sightseeing the legendary tunnels of Castillo San Cristobal while children as well as adults can have an educational sightseeing tour in the "Adventure room" and "Explorers' room" to learn more about the site, or the "Creative Room" for hands-on activities.
Name:San Juan national historic site
Address:501 Norzagaray Street, San Juan, Puerto Rico
Related Sites:https://www.nps.gov/saju/index.htm
6. Castillo San Felipe del Morro (San Juan)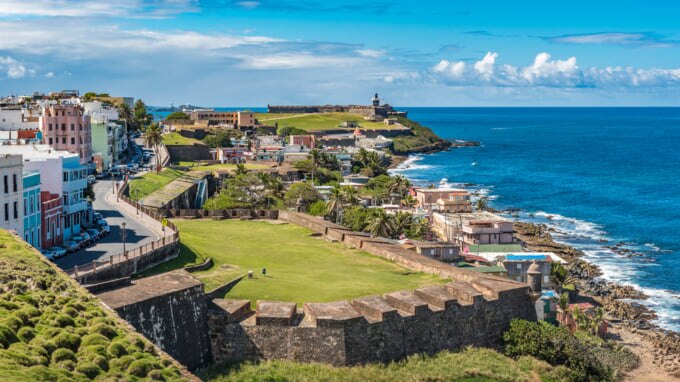 Photo by Terri Butler Photography/shutterstock
Castillo san Felipe del Morro also known as Castillo del Morro fortress is a 16th-century historical Puerto Rico landmark, named in honor of King Philip II of Spain. The fortress, a sightseeing attraction, is located at the entrance to San Juan harbor and is a symbol of the times other countries tried to attack and take over San Juan. When you go sightseeing in this site, a park ranger will give you an informative and interesting orientation talk. You can also be lucky and enjoy a gun and cannon firing demonstration. You can find garitas (sentry boxes) on the fort's outer walls, a lighthouse, and eye-catching spiral and triangular staircases. These places present a perfect opportunity of taking some great photos over a sightseeing weekend.
Name:Castillo san Felipe del Morro
Address:501 Calle Norzagaray, San Juan, 00901, Puerto Rico
Related Sites:https://www.nps.gov/saju/planyourvisit/index.htm
7. Bioluminescent (Mosquito) Bay (Vieques)
Mosquito Bay in Vieques is one of only three bioluminescent bays in Puerto Rico that are worth sightseeing, the others being Laguna Grande in north-east Puerto Rico and La Parguera in south-west Puerto Rico. The term bioluminescent implies a flash of light generated by microorganisms within a body of water, when they are agitated. Mosquito bay is considered the s the brightest and healthiest sightseeing destination of the three. You will need a boat ride, a kayak, or a self-propelled pedal boat on your sightseeing trip to get to this bay. The glow in the water rhymes with the twinkling stars at night and makes for a great sightseeing experience. There is a restaurant there where tourists can have inner while enjoying the scenery. This area is open to pay a sightseeing visit any night in the week.
Name:Bioluminescent (Mosquito) Bay
Address:Bioluminescent Bay, Vieques, Puerto Rico
Related Sites:https://vieques.com/island-bioluminescent-bay/
8. Cavernas de Camuy (Camuy)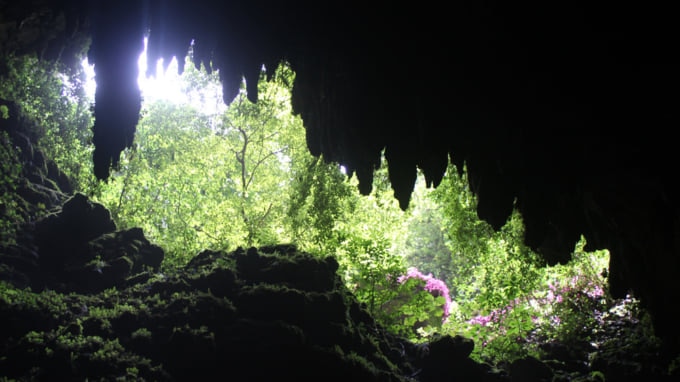 The Rio Camuy Caves Park, formerly known as Parque Nacional de las Cavernas del Rio Camuy, is a cave system in Puerto Rico and yet another sightseeing destination. The cave system features around 200 caves, some small and some gigantic. A guide takes you through the cave system as you listen to audio guides. The caves are surrounded by rainforests that enhance the spectacular scenery. Visitors also get to see stalactites that hang down from the roof of the caves. There are areas you can see or hear the Camuy River racing underground. The cave surface can be slippery so wear shoes that have good traction. This site is open from Wednesdays to Sundays, and it's recommended you arrange your sightseeing trip during dry weather.
Name:Cavernas de Camuy
Address:Quebrada, Camuy 00669, Puerto Rico
Related Sites:https://islandsofpuertorico.com/parques-de-las-cavernas-del-rio-camuy/
9. Cathedral of San Juan Bautista (San Juan)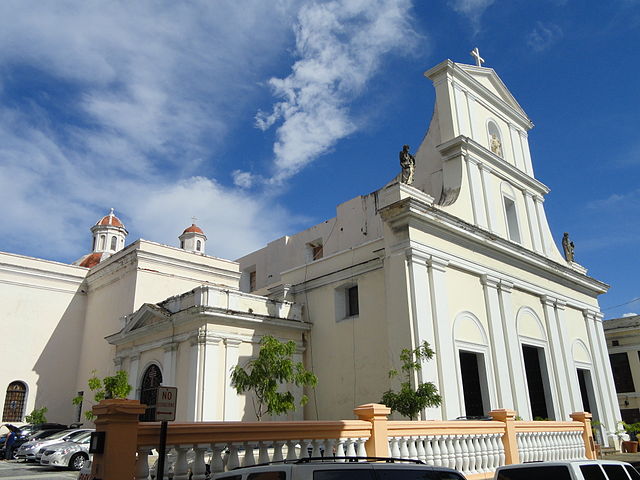 Photo by commons.wikimedia.org
Cathedral of Saint John the Baptist, locally known as Cathedral of San Juan Bautista, is a Roman Catholic basilica in Old San Juan, Puerto Rico. The cathedral is one of the historic landmarks in San Juan, and a perfect place to visit in your sightseeing trip. Catholic visitors can spice up their sightseeing visit by attending mass there on Saturday evenings, Sunday mid-morning, and weekdays all morning up to noon. When you visit this church make sure you get to see the tomb of Ponce de León, the mummy of St. Pio, and also enjoy the look of the stained glass windows. It is recommended you plan your sightseeing trip in December when the church has been decorated in all its Christmas glory.
Name:Cathedral of San Juan Bautista
Address:151 Calle del Cristo, San Juan, 00902, Puerto Rico
Related Sites:http://catedral-san-juan-bautista.business.site/
10. The El Yunque Rain Forest (El Yunque)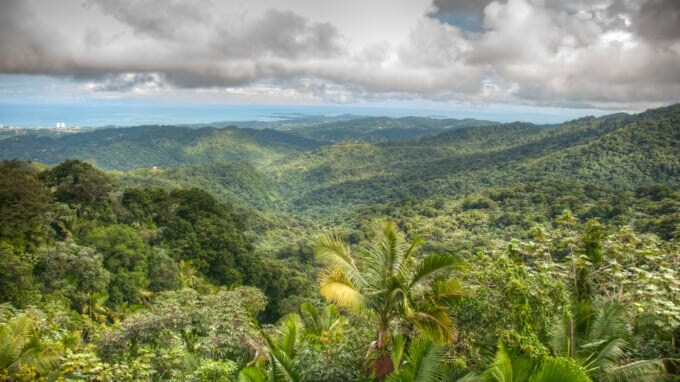 Photo by jenifer kim/shutterstock
Your trip in Puerto cannot be complete without a sightseeing trip to the El Yunque National Forest, a tropical rainforest in Puerto Rico that acts as a symbol of natural treasure and cultural heritage. The sightseeing trip will take you from El Portal Visitor Center through an expansive forest of trees and sightseeing trails to La Mina waterfall and Mount Britton, then to the south where you can see ancient petroglyphs that are made by the local Taíno people. You can enjoy a good hike and a packed lunch deep in the rainforest. Tourists then exit the forest into the Luquillo public beach, making for a perfect sightseeing trip in Puerto Rico.
Name:The El Yunque Rain Forest
Address:El Yunque, Puerto Rico
Related Sites:www.elyunque.com
◎ Closing
If you are planning a sightseeing trip to Puerto Rico, take into account all the spectacular sightseeing destinations highlighted above. You can visit the Old San Juan town to enjoy the many historic landmarks found there. Visiting Castillo del Morro fortress will give you an insight on how San Juan was protected on the sea front. The Flamenco beach and the Caracas beach are sightseeing places that give you a chance to interact with local Puerto Ricans. With these choices of sightseeing destinations, your sightseeing trip in Puerto Rico will surely be worth it.
MOST POPULAR ON Puerto Rico