The Top 5 Places to Get a Stunning View of Shanghai
China
Jun 6, 2019
135 views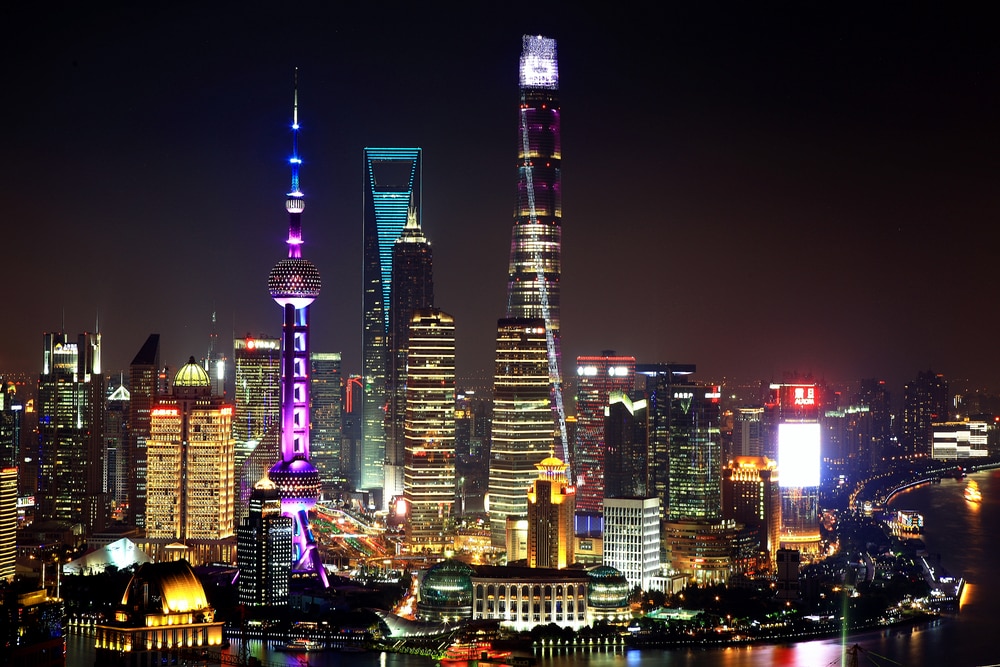 Seeing an unprecedented growth in the last 30 years, much of Shanghai has shot up from being rural farmland to seas of skyscrapers, glitzy malls and fancy high-end restaurants. The iconic skyline of Lujiazui is one of the most incredible city views in the world and checking it out while you're in Asia is a must. While there are a number of observation decks and bars where you can get beautiful views over the modern metropolis, we've made things easier by compiling the best, each with a different selling point.
[x] close
The Top 5 Places to Get a Stunning View of Shanghai:table of contents
Shanghai Tower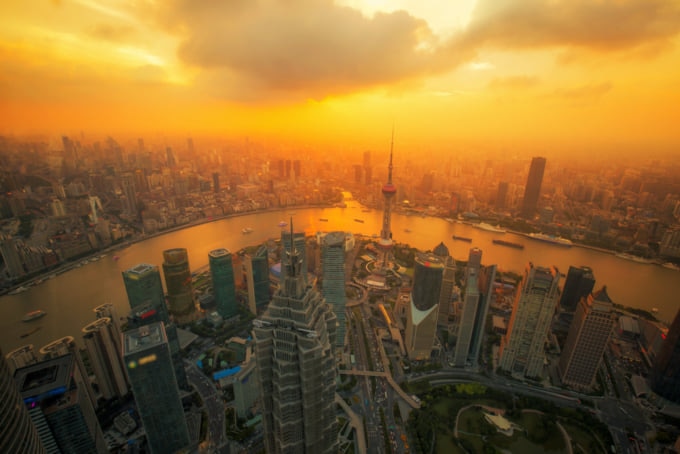 Photo by anek.soowannaphoom/Shutterstock
The tallest building in Shanghai and second in the whole world, it's no surprise that the Shanghai Tower will give you one of the most epic views over the sprawling city of Shanghai. Contrary to popular belief, the viewing platform here is actually the tallest in the world, ten meters higher than that in the Burj Khalifa. At the highest man-made point you can get to by in the world, the Shanghai Tower should be high up on your bucket list.
Address: 501 Yincheng Middle Rd, Lu Jia Zui, Lujiazui Residential District, Pudong Xinqu
Price: CNY 180
Jin Mao Tower
It might not be quite as impressive as its towering neighbor, but the Jin Mao Tower offers some amenities its lanky cousin doesn't. First off there's a bar on the 87th floor, with beautiful panoramic views as good as any viewing platform. The draw of Jin Mao however is the Skywalk, after gearing up visitors can actually walk outside on a no-barrier glass platform that protrudes out from the 88th floor. Not for the faint-hearted, the views here are incredible as you all but dangle off the side of the tower. It's perfect for adrenaline junkies looking for some excitement in the city.
Address: 88 Century Ave, Lu Jia Zui, Pudong Xinqu
Observation Deck Price: CNY 120
Skywalk Ticket Price: CNY 388
Three on the Bund
The dizzying views from Lujiazui's sea of skyscrapers are nothing short of incredible, but being in them already of course means you won't get a view of this iconic skyline. Instead you'll need to head opposite the river to the Bund. where you'll find a number of rooftop bars looking out over towards Pudong. One of the best views is from Three on the Bund with its roomy rooftop terrace and comfy sofa chairs.
Address: 3 Zhong Shan Dong Yi, Waitan, Huangpu
Price: Drinks from CNY 45

Hyatt on the Bund VUE Bar
Of course being on the Bund will give you incredible views of Shanghai's skyline, but you won't really be able to see the Bund itself very clearly. That's where Hyatt on the Bund's VUE Bar comes in, if you only have time for one place to look out over Shanghai then make it here. Not only do you get stunning views across over both Lujiazui and the Bund, the bar features a beautiful outside area to chill out in, that even has a Jacuzzi. And all while enjoying a refreshing glass of whatever you fancy.
Address: 199 Huangpu Rd, Hongkou Qu
Price: Drinks from around CNY 50
Oriental Pearl TV Tower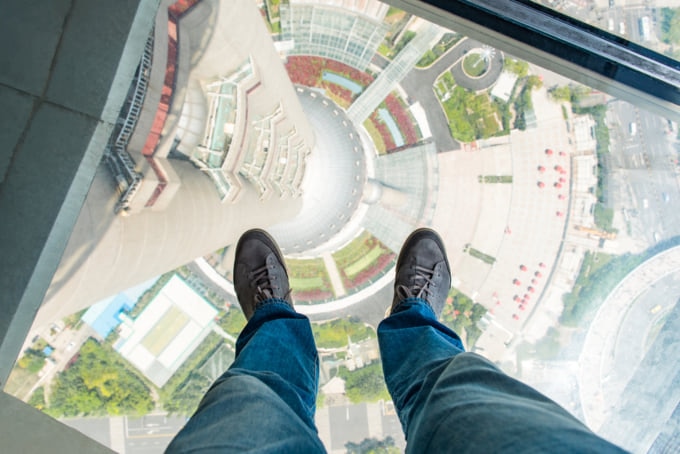 Photo by Iuliia Sheliepova/Shutterstock
The classic landmark of the city, the Pearl Tower has stood on the banks of the Pudong River since its completion in 1994. While the observation deck is not that high compared to its taller rivals, the view is still impressive with a glass walkway for those with a head for heights. There's also a revolving restaurant just above the observation deck, if you're lucky to get a seat next to the window, you'll get a 360 view around the city as it slowly spins around.
Address: 1 Century Ave, Lu Jia Zui, Pudong Xinqu
Price: CNY 160
Conclusion
If your time is limited and you just want the best view you can get in Shanghai, then head to the Hyatt's VUE Bar. for just the price of a drink this incredible cityscape is a steal. If you're spending longer in the city, all of these places provide excellent views, each with their own unique specialty. If you want to try the Skywalk at the Jin Mao Tower, make sure to book in advance and keep checking for updates, it's usually cancelled during bad weather, especially when it gets windy.