The Top 5 Ski Resorts in Japan Perfect for a Winter Vacation
Japan
Jun 11, 2019
195 views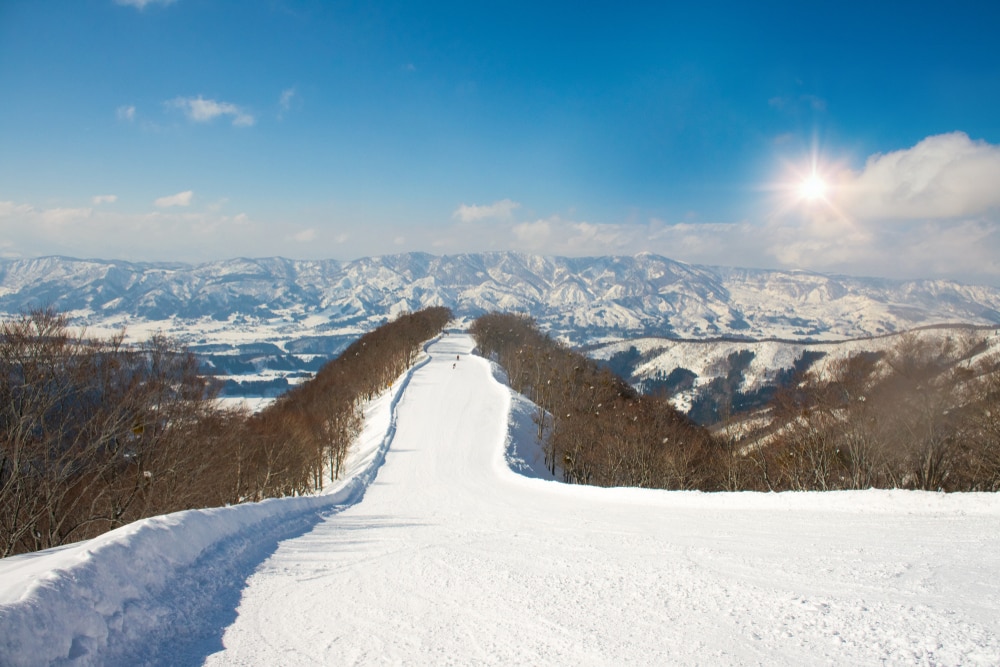 Japan is currently a leading destination for travelers looking to spend their vacation hitting the slopes. The country is home to over 500 resorts known for their accessibility, outstanding facilities, beautiful vistas, hot springs, and most importantly, an abundance of light, fresh powder. Additionally, with a snow season running from around November to May, travelers are afforded a huge window to plan their visit.

If you're already planning your trip to Japan but can't decide which resort to go to, here are five spots that definitely live up to all the hype surrounding Japan's snowy slopes.
[x] close
The Top 5 Ski Resorts in Japan Perfect for a Winter Vacation:table of contents
Furano, Hokkaido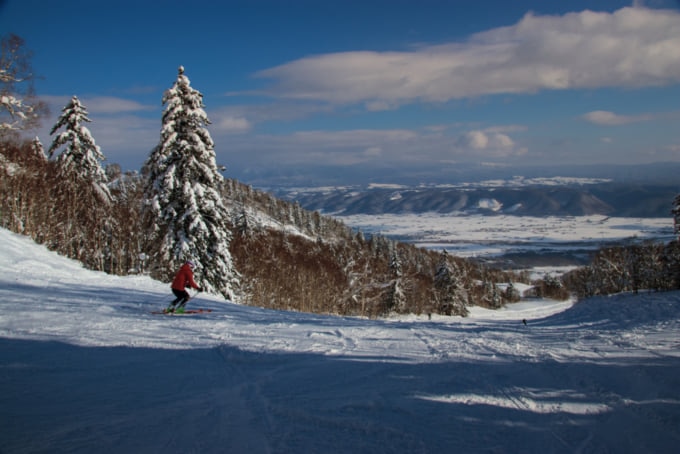 Photo by Tracey d/Shutterstock
24 courses, great infrastructure, and over eight meters of dry, powdery snow have made Furano one of Hokkaido's most popular ski resorts. Open from late November to early May, it's great for skiers and snowboarders of all levels. It's also a great base for day trips to nearby mountains offering exceptional back-country terrain, including the smoking volcano - Mt. Tokachidake, which has some of the lightest powder you can imagine.

If you need to take a little break from the slopes, Furano is also home to some fantastic outdoor hot springs such as the Fukiage Onsen. A free, 24 hour, mix-gender bath located in the middle of the forest.
Naeba Ski Resort, Niigata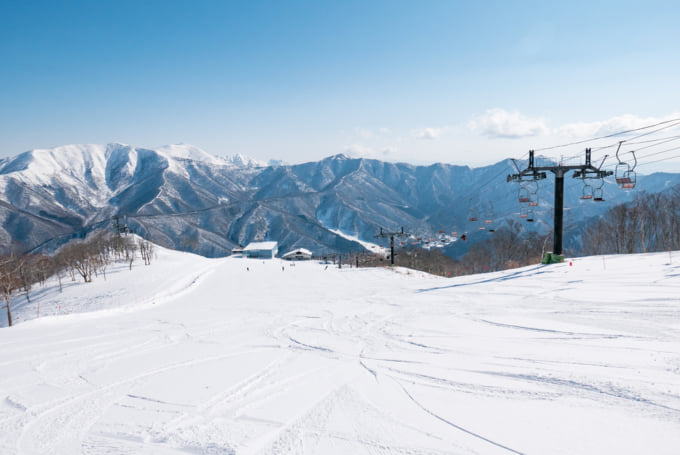 If you're looking for a resort that's easy to access from Tokyo, or if you happen to be travelling with children, Naeba Ski Resort is an excellent choice. It's located in the town of Yuzawa, which takes around 70 to 90 minutes to get to from Tokyo. It has a play area and activities catered towards children and it also offers skiers and snowboarders of all levels a total of 22 trails to chose from. In addition to this, the resort is linked to the Kagura Ski Resort via Japan's longest gondola, the Dragondola, significantly expanding the area and making it easy for visitors to explore.

While not as modern as the Naeba resort, Kagura is a lot quieter, has excellent powder, and offers incredible backcountry terrain for skilled riders.
Hakuba Valley, Nagano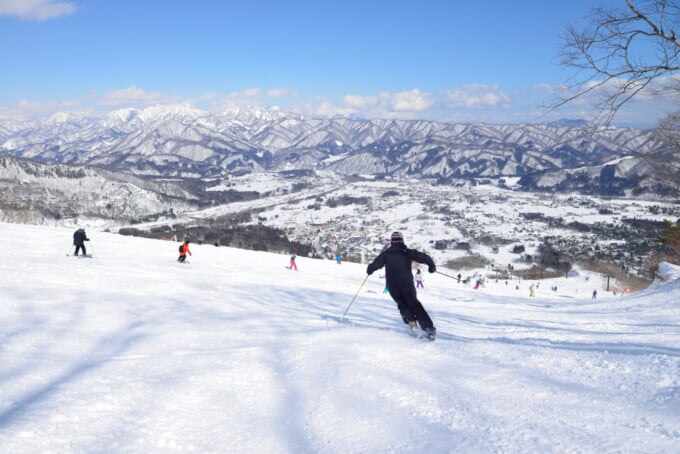 Photo by M_blue_surgeon/Shutterstock
Located in Nagano Prefecture, this valley is home to ten alpine resorts offering a large expanse of terrain, parks and pipes that both skiers and snowboarders will appreciate. The most notable resorts here are Hakuba Happo-one Ski Resort, Hakuba Goryu and Hakuba 47 Winter Sports Park. As the Hakuba Valley is very popular with both locals and tourists, it can get a bit busy depending on when and where in the valley you go. However, the well developed infrastructure, tourist friendly atmosphere, easy accessibility from Tokyo, excellent quality and abundance of snow still make it an excellent choice for skiers and snowboarders of all levels.
Niseko, Hokkaido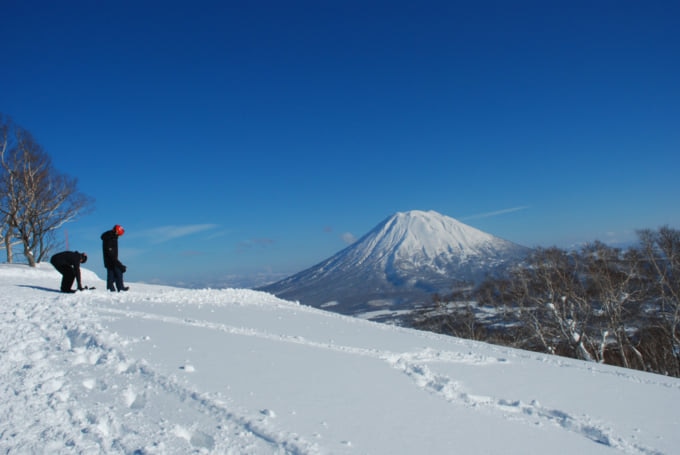 Photo by JACK Photographer/Shutterstock
If you're looking to go down long, gentle groomed slopes or access back-country terrain blanketed in some of the lightest and driest powder in the world, look no further than Japan's biggest and most famous ski and snowboard area, Niseko United. Comprised of four independently owned resorts that can be accessed using a single mountain pass, this scenic, foreigner-friendly and family-oriented resort area is the perfect destination for skiers and snowboarders of all ages and abilities.

Niseko is also home to Japan's largest, and arguably one of the world's best night skiing and snowboarding terrains. The lower temperatures and lack of crowds at this time pretty much guarantee you'll be tearing down brightly lit slopes covered in the most magnificent, untouched powder.
Nozawa Onsen, Nagano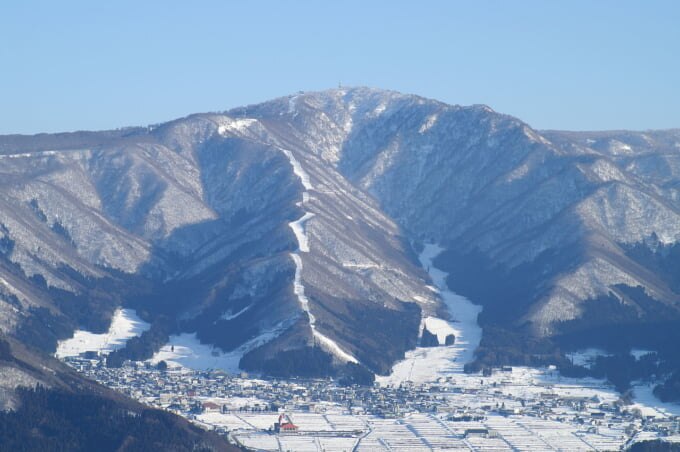 Ski resort and historic hot spring town in one, this is the perfect location to explore traditional Japan while also getting in some quality time on the slopes. It's a fantastic resort for skiers and snowboarders of all levels, with a fair number of pistes, backcountry terrain, moguls and half pipes to explore. The town itself is also fantastic. It's an old and charming place, with a rich history and amazing après-ski entertainment. Best of all, after a tiring day navigating the slopes, you'll find a number of mineral-rich hot springs, perfect for spending the evening chilling out and relaxing in.
Conclusion
With so many ski and snowboarding resorts to chose from, most with well developed facilities, excellent quality of snow and tourist friendly services, it's no wonder Japan is one of the world's destinations for winter sports. If you're planning to visit the country sometime between November and May, you should definitely try to squeeze in a few days to discover this part of Japan. Don't worry about having to pack all that extra gear if you aren't up to it, as most resorts also rent out everything you would need to have an awesome skiing or snowboarding adventure.