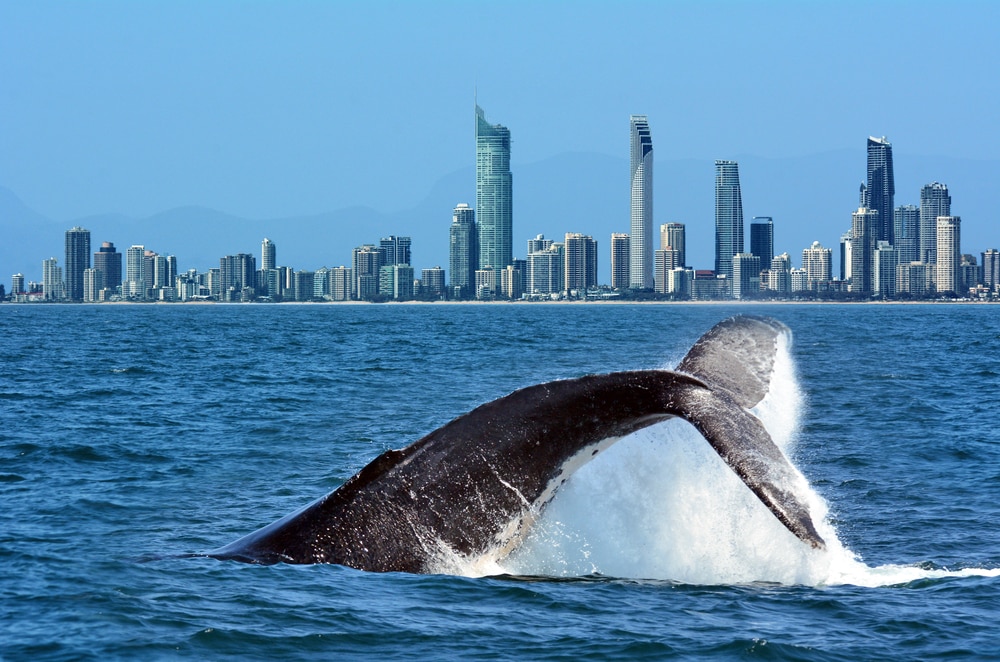 Photo by ChameleonsEye/Shutterstock
Heading to Australia's East Coast? You Need to Check Out These Amazing Places
There are so many incredible experiences that await travelers passing along the 4000 km of coastline connecting Cairns and Melbourne. You could spend years traveling this route and hardly make a dent on all the beautiful places there are to see, from lush rainforests and vibrant cities, to some of the most beautiful beaches in the world.

If you're feeling a bit lost deciding where to go when you visit, we hope this list of destinations that we think should definitely be included on any Australian East Coast itinerary will help inspire you.
table of contents
[x] close
Heading to Australia's East Coast? You Need to Check Out These Amazing Places
Fraser Island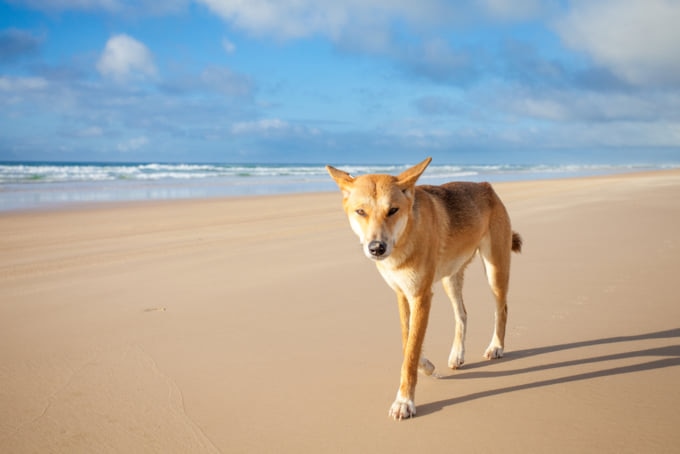 Photo by Darren Tierney/Shutterstock
This world heritage site is the world's largest sand island, and the only place on our planet where rain forests can be found growing on sand dunes. If that's not enough to get you interested, it's also home to some clear, sandy lakes - perfect for swimming, miles of beach, and a wealth of wildlife including cute little sugar gliders, swamp wallabies and Australia's purest strain of dingoes.

If you manage to make it out to this spectacular heritage site, make sure to abide by the islands eco-code which has been put in place to protect the island, and all the incredible lifeforms that depend on it for their survival.
URL:https://www.fraserisland.net/
Lone Pine Koala Sanctuary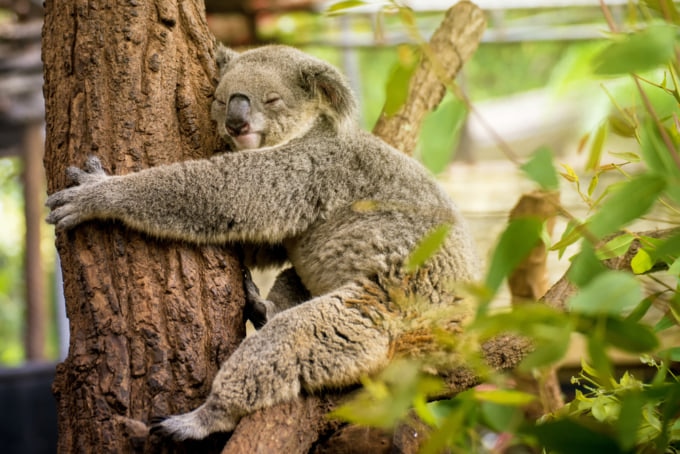 Photo by martinho Smart/Shutterstock
Support wildlife conservation in Australia by visiting this amazing sanctuary that's home to around a hundred species of indigenous wildlife. Located just 12 km from Brisbane, it's the perfect place to learn about and interact with Australia's incredible native species. Here you can hold some cute, fuzzy koalas, feed kangaroos, meet some lorikeets, and hang out with some friendly emus and wallabies. The perfect place for animal lovers and families with young children.
Address: 708 Jesmond Rd, Fig Tree Pocket QLD 4069, Australia
URL: https://koala.net/
Byron Bay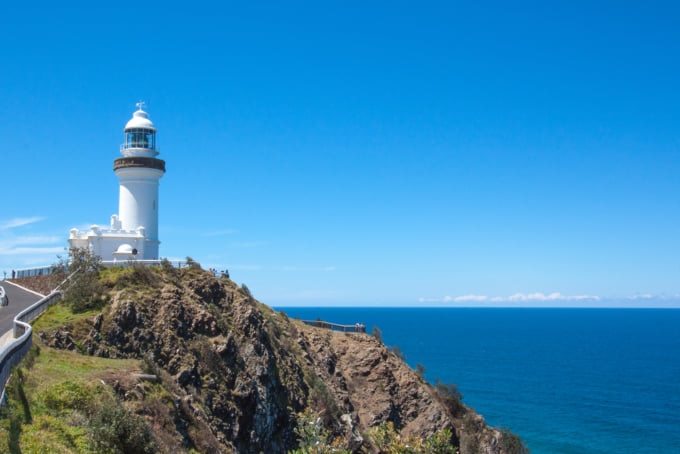 If you want to take a little time during your trip to learn how to surf, or if you're just looking to kick back for a few days in a really laid back town, then look no further than Byron Bay. Known for its beautiful beaches, bohemian vibe, exciting night life and excellent surfing spots, it's quickly become a favorite among both local and international travelers.

A particularly noteworthy attraction here is the Cape Byron Lighthouse which is located on Australia's furthest point east. An excellent vantage point for whale watching - just don't forget to pack your binoculars if you plan to do so.
URL:https://www.byron-bay.com/
Whitsunday Islands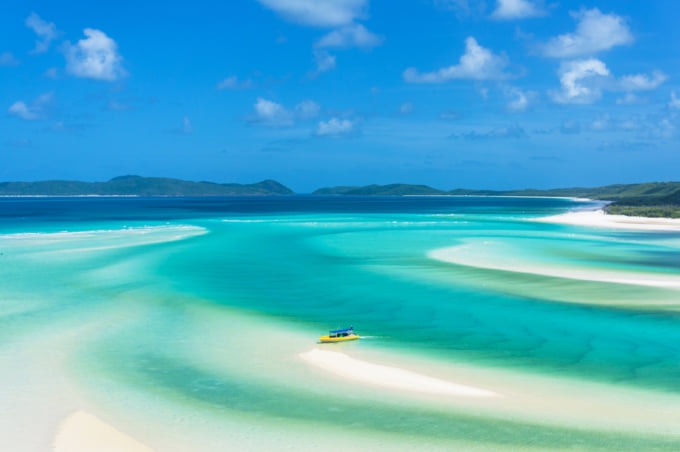 Photo by Olga Kashubin/Shutterstock
74 spectacular islands located in the center of the Great Barrier Reef, the Whitsunday Islands are nothing short of a beautiful paradise. Home to the famous Heart Reef, and the award winning Whitehaven Beach - often remarked as the most beautiful beach in the world, it's no surprise why these islands have found their way to the top of so many bucket lists worldwide.

Whether you're looking for a full-on adventure, or just want to let go of everything and frolic on baby powder soft silica sand, whatever you require you can experience it on these islands, surrounded by the type of beauty that makes you wonder whether you're dreaming or awake.
URL:https://www.tourismwhitsundays.com.au/
Great Barrier Reef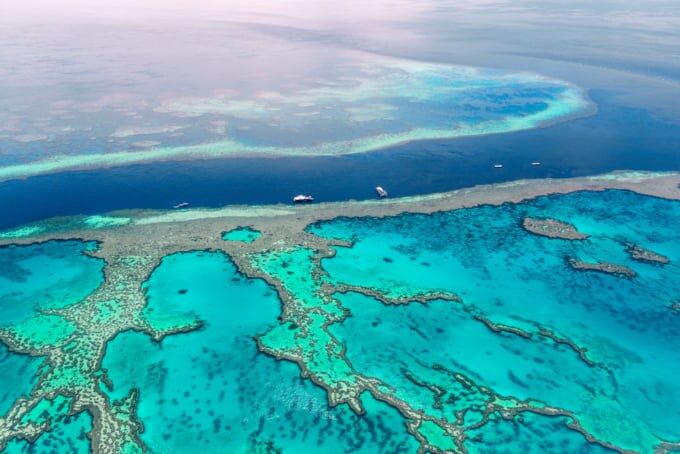 Photo by superjoseph/Shutterstock
If there is one place you really must see if you're traveling the east coast of Australia, it's the Great Barrier Reef. One of the seven wonders of the natural world, and our planets largest living organism, this collection of coral reefs is nothing short of spectacular. Whether seen from the sky, or below the surface of the water among the myriad of colorful fish and corals, the immensity and beauty of life here will leave you mind blown.

If you chose to get into the water to explore this impressive site, be sure to use reef friendly sunscreen as this will ease a bit of the pressure affecting many of earths delicate coral reefs.


URL:http://www.greatbarrierreef.org/
Sydney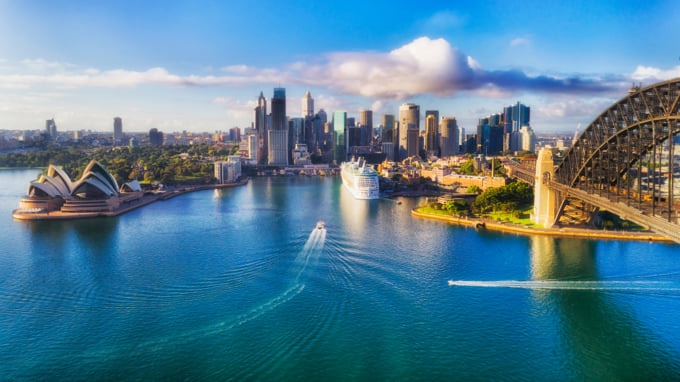 Photo by Taras Vyshnya/Shutterstock
A stunning modern city surround by some pretty awesome beaches, Sydney is the perfect destination for almost every type of traveler imaginable. You can chose to spend your days beachcombing, shopping or hitting up some swanky clubs and restaurants, all conveniently connected by a very comprehensive public transport system consisting of buses, trains and ferries.

Popular spots definitely worth checking out here include the iconic Sydney Opera House, Bondi Beach, Sydney Harbour Bridge, and Manly Beach.
Conclusion
Cosmopolitan cities skirted by beautiful tracts of wilderness, Australia's East Coast really has it all. Within just a few weeks you can go from having an incredible city adventure, to hugging koalas, spotting wild dingoes, snapping pictures of whales breaching and relaxing on the worlds most beautiful beach. Even just one of these experiences is more than enough reason to start planning that East Coast adventure.