Visiting New York City? Here's 6 Foods You Have to Eat in NYC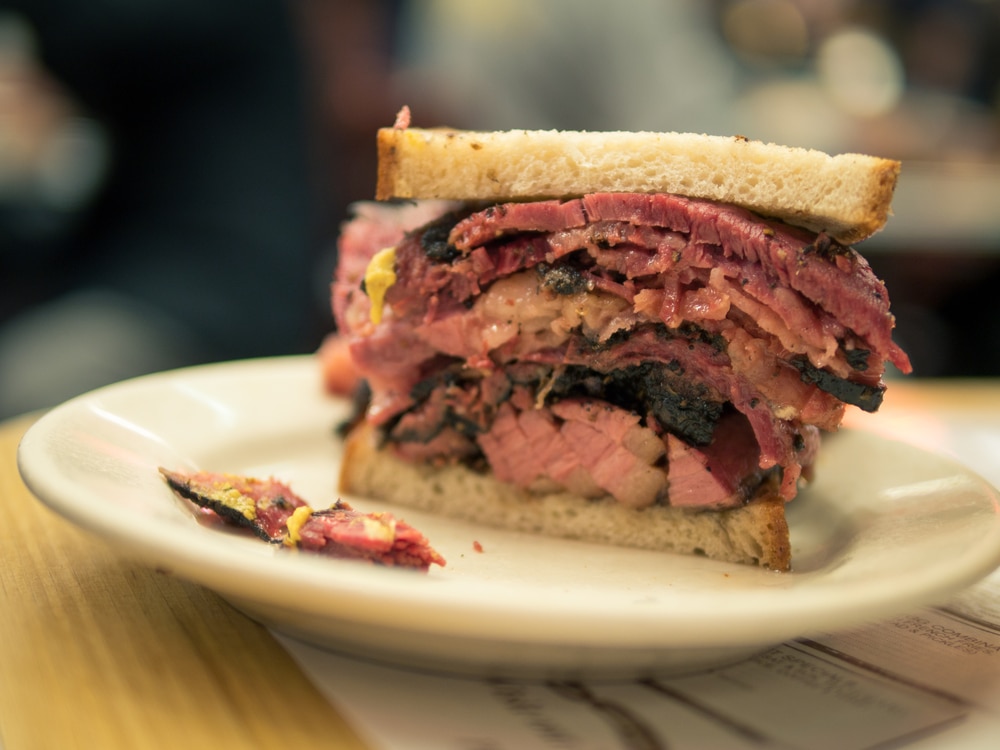 Photo by Benny Pieritz/Shutterstock
One of the most ethnically-diverse cities in the world, New York is a melting pot of cultures attracting people from all around the world wanting to start a new life in the Big Apple. This influx of immigrants have brought their own local cuisine to the city as they head to the streets to make a living from their family recipes, turning NYC into one big food lover's paradise.
[x] close
Visiting New York City? Here's 6 Foods You Have to Eat in NYC:table of contents
Cured Fish Bagels at Russ and Daughters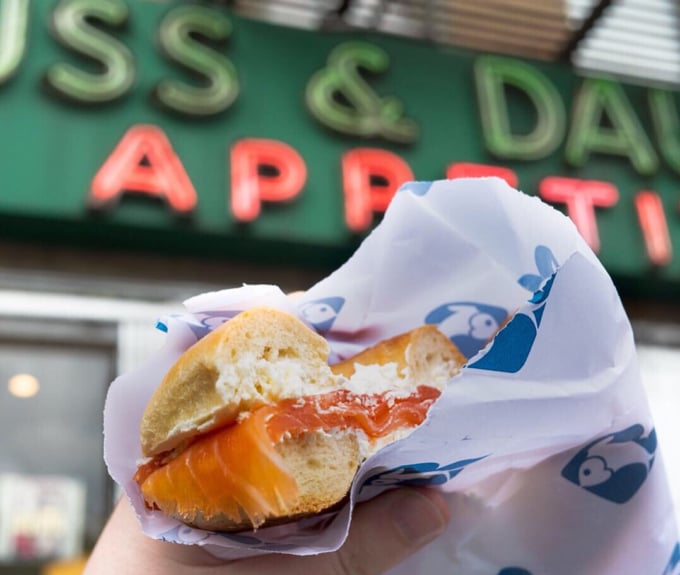 This age-old eatery has been serving up smoked and cured fish for over a hundred years and their bagels are the stuff of legends in the city. Be prepared to queue, the shop is almost always crowded, albeit well worth the wait. The classic to order here is one of their smoked salmons and cream cheese on a bagel. If you want a kick of umami then go for the belly lox (salt-cured salmon) which matches perfectly with the smooth cream cheese. Another must-try is the pickled herring with cream and onion sauce, it's not as common an order but we think it should be one of the shop's star products.
Pastrami on Rye
Photo by Leonard Zhukovsky/Shutterstock
Jewish Delis are synonymous with New York, you'll find them all over the city usually serving a selection of homemade meats and sandwiches, the most famous of which being pastrami and corned beef. The lower east side's Katz's Delicatessen is easily the most famous of the NYC delis, customers are willing to wait around 30 minutes to get a sandwich here most days. However there are other places just as good if not better throughout the city that don't need a lengthy wait.
The Halal Guys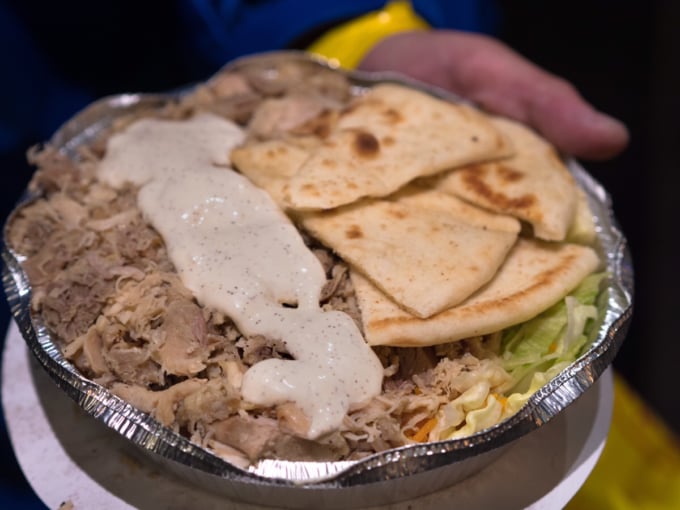 One of NYC's most beloved street foods, the spiced chicken and rice from the street cart at the Halal Guys sees hungry diners queue up to eat every day and night. It's the perfect example of foreign cuisine that's been adapted and morphed into something uniquely New York, which highly warrants trying out while you're here.
New York Pizza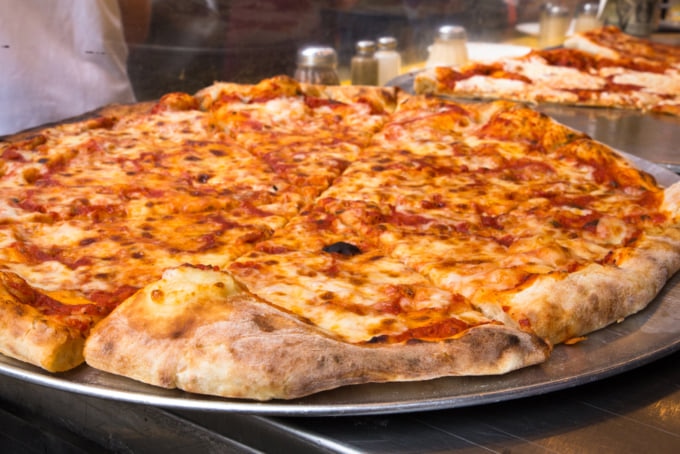 Photo by littlenySTOCK/Shutterstock
You'll find pizza stores and restaurants on almost every street in New York, let's face it everyone here loves a slice at any time of the day. Grabbing a dollar slice is kind of a ritual when visiting New York, but you'll find some of the best pizza on the continent at some of the more upscale joints like Roberta's.
Stuffed Arepa from the Arepa Lady
If you want to feel like you've escaped New York without even leaving the city, head to Jackson Heights, often claimed to be the most culturally diverse place on the planet, citizens from all corners of the world have made this small area their home. You can easily spend a day eating your way around the streets here while browsing markets and goods from places afar. In particular you'll find a multitude of Colombian restaurants here including the locally-famed Arepa Lady. Once a humble street cart vendor, this lady has seen a huge success selling her traditional Colombian corn cakes stuffed with a range of ingredients such as cheese and chicharron.
Steak at Peter Luger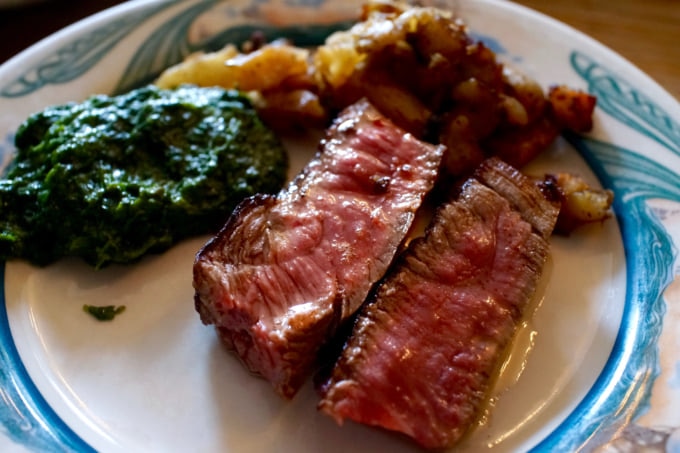 If you're planning to have at least one fancy meal in the city then make it Peter Luger, this long-standing Brooklyn institute has been named as the best steakhouse in New York for countless years. They've been serving the same unchanged menu for decades, with their delicious aged steak and classic side dishes like creamed spinach and German potatoes.
Conclusion
While you're in this multi-cultural paradise be sure to eat your way around some of the countless restaurants and street carts hailing from all ethnicities around the world. If one thing's for certain, you won't run out of food choices while visiting the city that never sleeps.