8 Things to Do Around Italy's Beautiful Lake Como
Italy
Jun 24, 2019
152 views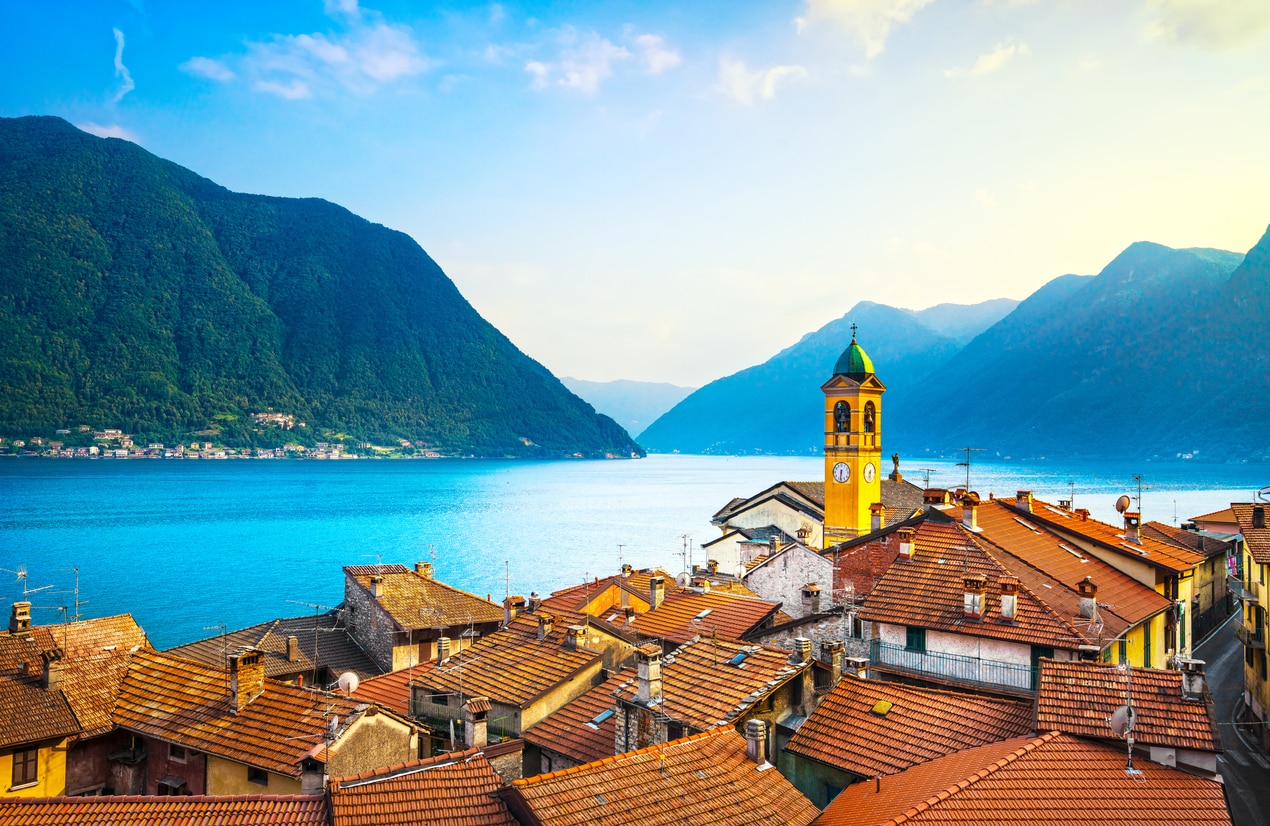 Regarded as one of the most picturesque spots in Italy's Lombardy region, Lake Como is a popular tourist destination that attracts millions of visitors each year. From lovely villages like Bellagio and Menaggio to countless historical buildings and well-preserved villas, there's plenty to look forward to when visiting this beautiful lake. The surrounding natural landscape here is simply stunning and it's easy to see why Hollywood celebrities such as Richard Branson and George Clooney have purchased lake-side properties here. To help you decide where to go, we've put together a list of things to do around Lake Como.
[x] close
8 Things to Do Around Italy's Beautiful Lake Como:table of contents
Admire the Beauty of Villa del Balbianello
Offering sublime views of the lake, Villa del Balbianello is a charming Baroque villa complex which was built in the 18th century. It's an ideal place to visit for nature lovers who can walk through the villa's picturesque garden and admire the beautiful plants and flowers. Expect to see various terraces which open onto Lake Como and offer views of the nearby towns of Bellagio and Vergonese. The villa can be reached either via a great hiking trail or by boat.
Learn how to Sail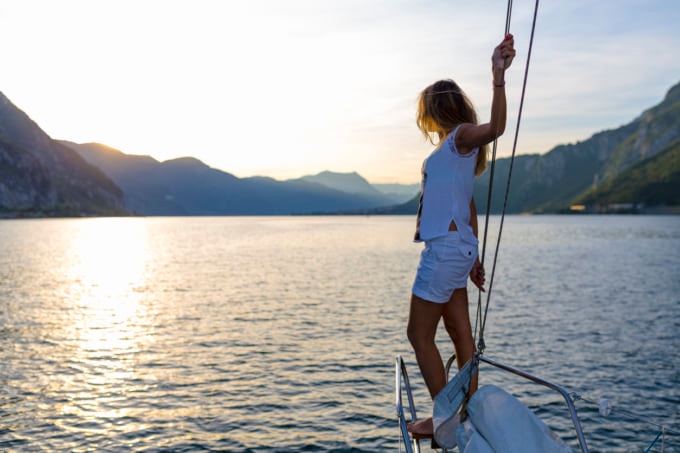 Besides hopping from one villa to another and exploring sleepy villages, you can also enjoy a variety of outdoor activities at Lake Como such as mountain cycling and hiking. However, one of the most popular water activities here is sailing. If you are new to sailing, there are numerous excursions that offer sailing lessons for beginners. Some of these last for only a couple of hours, while others can last up to 2 days. Sailing is a great way to explore the lake and see the nearby attractions from a different perspective while learning something new at the same time.
Explore the Lovely Town of Bellagio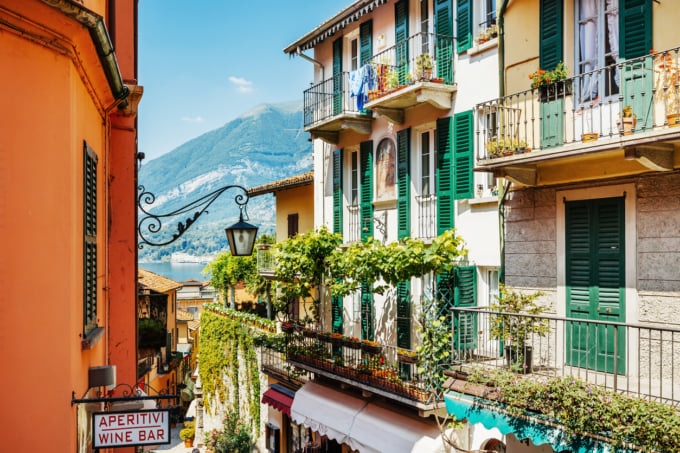 Bellagio is probably the most famous town on Lake Como. Whether you wish to walk down the narrow cobblestone streets dotted with historical buildings, cozy cafes, and restaurants, enjoy water activities at the busy lakeside promenade, or visit the lovely gardens, there is plenty to do and see in the idyllic town of Bellagio. Snap some cool photos from the promenade at La Punta or purchase souvenirs at various local shops lining its beautiful streets.
Visit the Sleepy Medieval Village of Varenna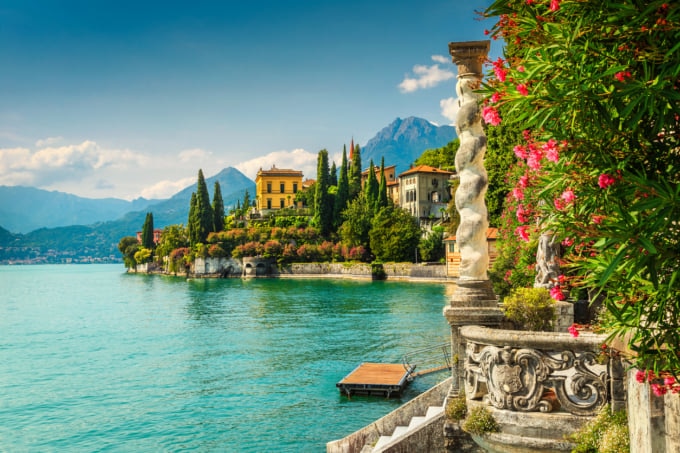 Just a 15-minute ferry ride from Bellagio, Varenna is one of the best attractions at Lake Como. This small picturesque village is well-known for its medieval center where travelers will find cute historical buildings and the charming Villa Monastero with its extensive gardens which house a variety of plant species. No visit to Varenna is complete without admiring the beauty of Villa Cipressi and its tiered terraces. Nestled on a high cliff right above the village you'll also find the Castello di Vezio, a magnificent castle that offers impressive views of the lake.
Go on a Guided Tour of Villa Serbelloni's Expansive Gardens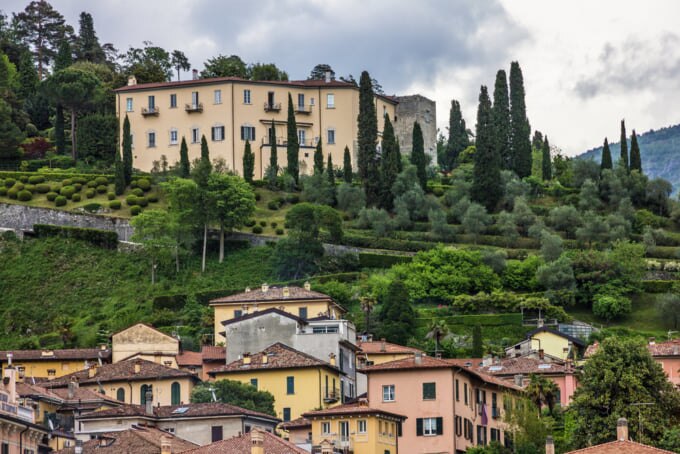 Photo by Vlada Zhi/Shutterstock
Villa Serbelloni is without a doubt one of the most fascinating historical complexes on Lake Como. It originally used to serve as a luxurious retreat for the famous Sfondrati Family in the 16th century. Although the villa is not open to the public, visitors can go on a guided tour of the estate's expansive gardens and several wooded areas. The complex also offers spectacular views of Lake Como and the Alps in the distance.
Boating on Lake Como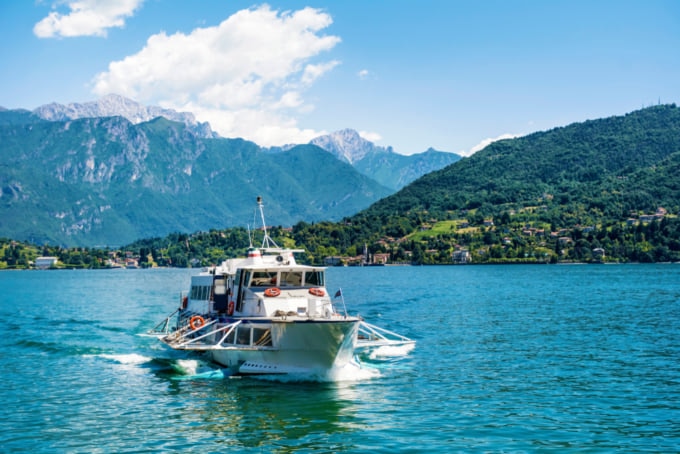 Photo by Boryana Manzurova/Shutterstock
One of the best ways to experience Lake Como and all of its attractions is by going on a boat ride. Cruises depart from many places such as Como, Bellagio and Varenna and offer a wide range of itineraries. Whether you wish to see the property of Richard Branson, enjoy views of the lakeside towns and villages from a Venetian-style water taxi, or hop aboard a lake steamer, there is something for everyone. If you are looking for a romantic experience, make sure to go on a sunset cruise of Lake Como.
Visit Tremezzo and Walk Through Villa Carlotta's Beautiful Gardens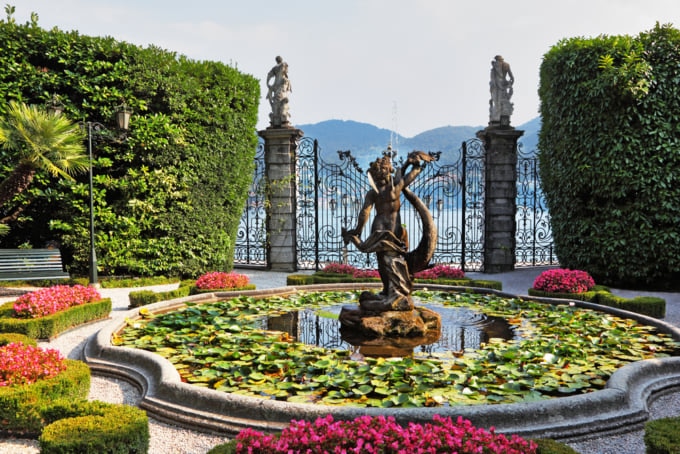 Visit Tremezzo to explore the lovely Villa Carlotta and wander through its beautiful gardens which are home to a wide variety of exotic plants from all around the world. Dozens of art exhibitions can be found in this picturesque villa. There is also the Grand Hotel Tremezzo, which is located on the water's edge and offers three swimming pools and unspoiled views of the lake. An interesting fact is that this Art Nouveau style hotel is one of the most expensive places to stay at in the area and rooms cost around 800 euros per night. Tremezzo's waterfront boasts many excellent restaurants where you can try local food delicacies from the Lombardy region and enjoy spectacular sunset views over Lake Como.
Hop on a Funicular to reach the Small Town of Brunate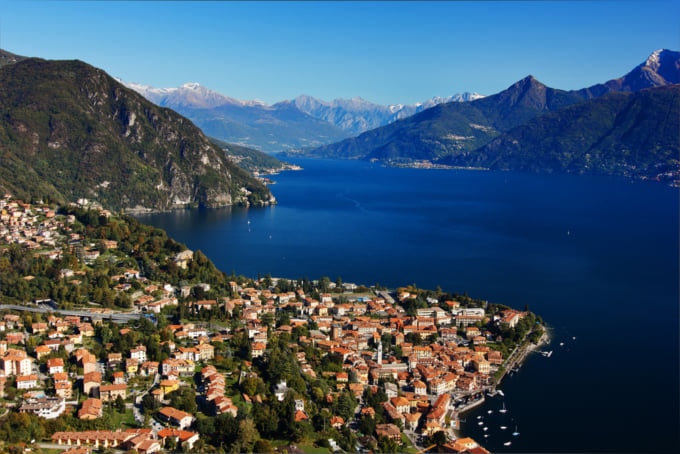 Located high up in the mountains, Brunate is a small town that can be easily reached via a funicular train. Once you reach the top, you'll be greeted with amazing views of both the city of Como and the crystal-clear waters of the lake. This small town is also home to a couple of excellent restaurants and terraces where travelers can unwind and enjoy some peace and quiet.
Conclusion
Whether you come here for a weekend or two weeks, there's plenty of activities you'll never tire of around Lake Como. Not only will you find beautiful towns and scenery around the lake itself, a short drive away you'll find even more options easily reachable such as Milan, Bergamo and Verona. The lake also straddles the border of Switzerland, where you'll find the idyllic lakeside town of Lugano close by.