Owensboro:A Home Rule-Class City, Home to the Best Sightseeing Places in Kentucky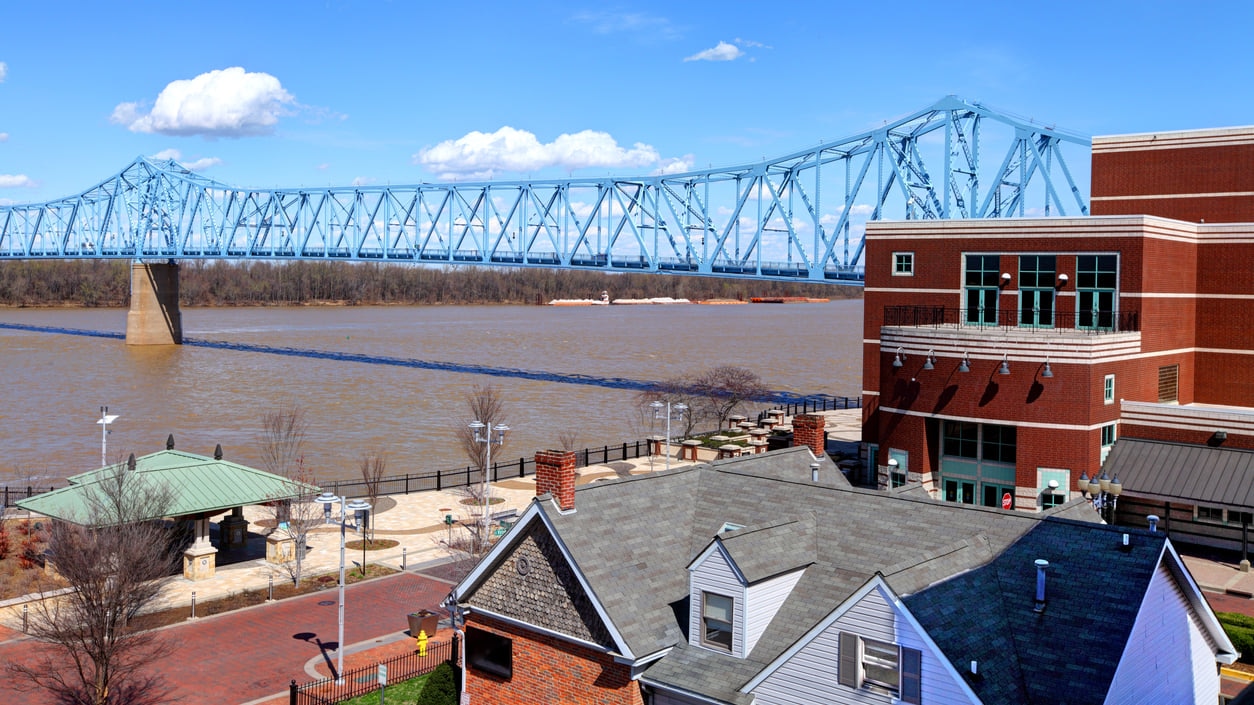 Owensboro is a rule-class city in the Kentucky United States of America which can also be called BBQ. There are plenty of sightseeing places in Owensboro which ranges from plenty and diverse museums, national parks, galleries and historic sites. The city has various tourists attraction areas recommended for sightseeing lovers, which are listed below.
[x] close
Owensboro:A Home Rule-Class City, Home to the Best Sightseeing Places in Kentucky:table of contents
1. Mammoth cave national park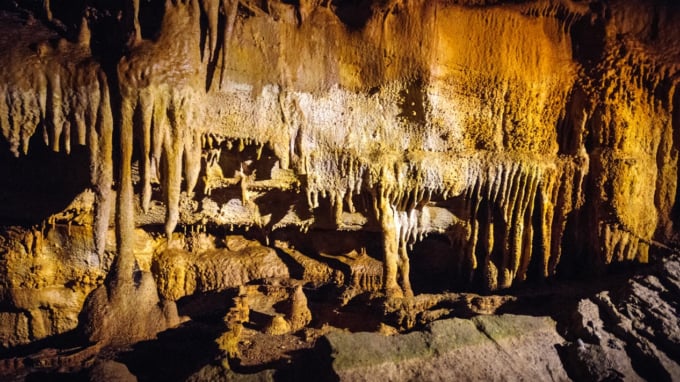 These caves in Owensboro preserves the cave systems, the hilly country and green river valley which loved by tourists and locals who tour the city. Mammoth is the most extensive cave system in the world with more than three hundred and sixty-five miles. There are several numbers of cave tours availed to sightseeing lovers ranging from wild cave tour to the green onyx lantern. It's always advisable to make bookings before touring the area so that you can be reserved a place.
Name:Mammoth Cave National Park
Address:Mammoth Cave National Park 1 Mammoth Cave Parkway Mammoth Cave, KY
Related Site:https://www.nps.gov/maca/index.htm
2. Smothers Park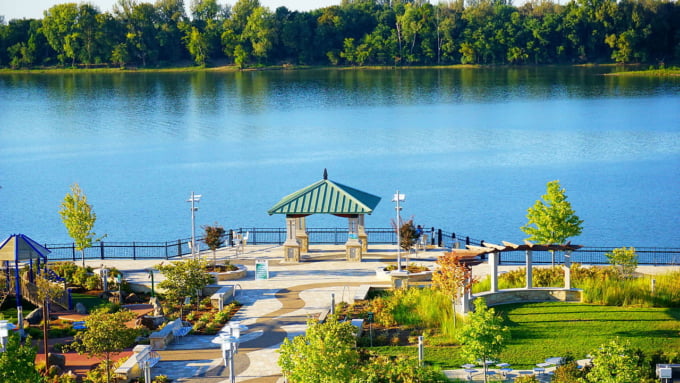 Photo by commons.wikimedia.org
Smothers Park is another exciting place you can tour in Owensboro. The park has a large playground that is great except that some people say that it is incredibly crowded due to its popularity. In the park, there is a place for you to sunbath as you watch barges as they go up and down. Also, in this park people enjoys the atmosphere by the river which makes the place cool. The place is just excellent to take your kids who dominate this park.

Name:Smoothers Park
Address:199, Downtown, Owensboro, KY
Related Site:https://smoothersparkowensboro.org
3. Owensboro Museum of Fine Art
These are an exciting museum that has enhanced the quality of life in Owensboro. The museum has just become a famous center for excellent visual arts and culture. Museum fine Art in BBQ is the second largest art in Kentucky. The place is quite interesting and relevant to sightseeing lovers in this gorgeous city. If you are looking for a fantastic historical place to tour in Owensboro consider visiting the museum of fine art.

Name:Owensboro Museum of Fine Art
Address:901 Frederica St, Owensboro, KY
Related Site:http://www.omfa.us/
4. Legion Park
Legion Park is a famous park among the locals and is located in Byers avenue Owensboro city. The park is the pretty beautiful park for walking around as well as sitting and enjoying the calm atmosphere. The park is very nice for families with children and wishes to have a picnic with spray parks or swings as well as holding parties. The park is in the middle of the city. In the park, there are two shelters for gatherings though you have to reserve them once you need them.


Name:Legion Park
Address:Byers Avenue, Owensboro, KY
Related Site:https://www.owensboroparks.org/parks/moreland-park/
5. O.Z Tyler Distillery
The distillery offers a walking tour for tourists engaging in sightseeing activities on some specific days of the week. The place also has a large area for birthdays, receptions any other kind of celebration. In the recent, the distillery has also been added to bourbon. The place offers a room for visitors to learn a bit of history dating from the 1800s. The location is highly recommended for visiting by those who have ever toured the distillery.

Name: OZ Distillery
Address:10 Distillery Rd, Owensboro, KY
Related Site: https://oztylerdistillery.com/age-verification/?return_to=http://oztylerdistillery.com/
6. Reid's Orchard
These orchards are a multigenerational family run track of land and orchard which was established in 1880's. The orchard is widely used for farming, but there are a petting zoo and a playground. The orchard has been the site use as a place of holding bonfires, birthdays, weddings, receptions plus many other special events. In the orchard, there are various activities that sightseeing lovers can engage in fun gardening activities such as corn maze.

Name:Reid's Orchard
Address:4818 KY-144, Owensboro, KY 42303
Related Site:http://reidorchard.com/
7. International bluegrass music museum
The museum presents some beautiful historical musical events through the interpretive instruments and exhibits. For those who love bluegrass music, it is a must visit the museum for you. It is in this great museum you get to learn the origin of bluegrass. The tour in this gallery involves the encounter with interactive displays. The place is not only visited by bluegrass lovers but also new fan can visit and get to listen, observe and learn the history through the varieties of exhibits.

Name:International bluegrass music museum
Address:117 Daviess St, Owensboro, KY
Related Site:http://www.bluegrassmuseum.org/
8. Western Kentucky Botanical Garden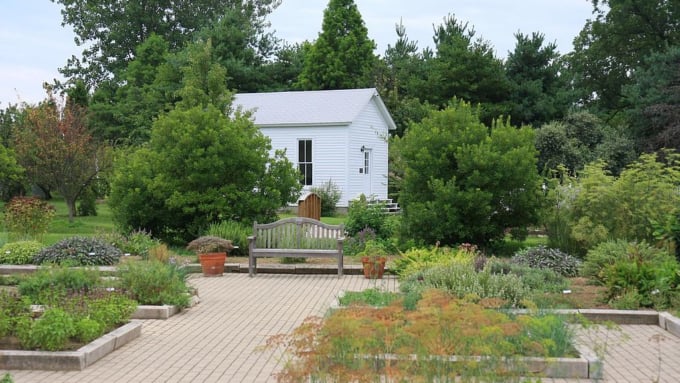 Photo by commons.wikimedia.org
The garden is one of the agricultural learning gardens in Owensboro which is beautifully laid with various areas you can relax. The garden is recommended for those who love sightseeing activities. This place is beautiful and exciting to run around where there are secret hiding places with plant life. The fields are well maintained with plenty of natural habitat such as birds and butterflies to watch.

Name:Western Kentucky botanical garden
Address:25 Carter Rd, Owensboro, KY
Related Site:https://www.wkbg.org/
9. Preservation station
Preservation station is a place where small businesses sell their products to the tourists in Owensboro city. After all of you tour activities, this is the place where you visit to buy some products which associate to the town to remember you had toured the area. In this station antiques and crafts are neatly displayed for purchase.

Name:preservation station
Address:9661 KY-56, Owensboro, KY
Related Site:http://www.visitpreservationstation.com/
10. Panther Creek Park
The park is a few meters from Owensboro city where you take a few minutes' drive. It is one of the best parks in the city. The park has a big pond for fishing to encourage and entertain those people who love fishing. There are several numbers of ducks which you enjoy feeding as well as plenty of games equipment. The playground equipment available includes weeping willows, Spray Park, suspension bridges, Frisbee golf as well as hiking trails.

Name:Panther Creek Park
Address:5160 Wayne Bridge Rd, Owensboro, KY
◎ Closing
In conclusion of the above-recommended sightseeing opportunities in BBQ, you can also spend most of your time having a scenic drive across the back-ways and byways which or even the traditional avenues in Owensboro. If having a problem with touring across the city, always make an effort of getting someone from the tour companies in Owensboro which are involved in sightseeing to guide you on visiting the city.