Albany (Georgia):A City Filled with Gems which Are Worth Visiting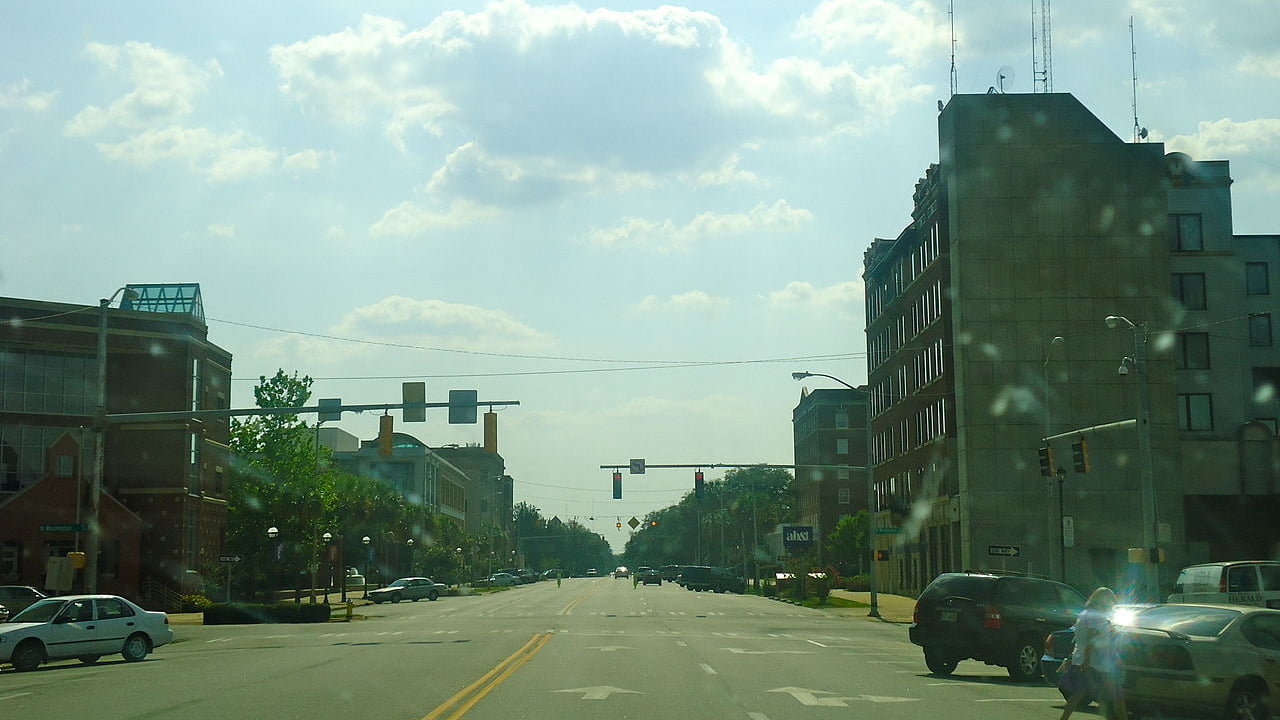 Photo by commons.wikimedia.org
Albany is a city located on the Flint River in the state of Georgia. It is the seat of the Dougherty County. With a population of more than 77,000, Albany is the eighth largest city in the state. Visiting Albany could be a thrill due to its sightseeing destinations. Here are some of the attractions you have to see when visiting Albany.
[x] close
Albany (Georgia):A City Filled with Gems which Are Worth Visiting:table of contents
1. Albany Welcome Center
Before you visit any other place in Albany, it is recommended that you first stop by the Albany Welcome Center. Like any other tourism center, the Albany Welcome Center could provide you with brochures and information which could guide you as you go sightseeing around Albany. While on this destination, you could also watch the film, "From the Heart of Southwest Georgia," and purchase several souvenirs of the city. The center also has cooking items which you could buy. These items are inspired by Paula Deen, a native of Albany.
Name:Albany Welcome Center
Address:112 N Front St, Albany, GA
Related Site:https://visitalbanyga.com/
2. Albany Civil Rights Institute
Albany is a city that is rich in history. Many of this events have been immortalized through these attractions. One of them is the Albany Civil Rights Institute, a sightseeing destination that provides tourists with an interactive window into the history of leadership in the fight for civil rights in Albany, Georgia. This destination captures different stories of people who became agents of change within their community. These citizens who have changed the course of history with their courage and deeds are displayed in their archives and in their halls. The institute is open from Tuesday to Saturday.
Name:Albany Civil Rights Institute
Address:326 Whitney Ave, Albany, GA
Related Site:http://www.albanycivilrightsinstitute.org/
3. Albany Museum of Art
For those who are in arts, you could go to the Albany Museum of Art, a non-profit museum located in Albany, Georgia. Established in 1964, this museum has grown to be one of the prominent art institutions in the city. It currently displays more than 200 works of American, African, and European art. The African collection includes pottery, textiles, masks, and sculptures that depict the culture of the continent. On the other hand, the American and European collections consist of paintings, photographs, and sculptures from renowned artists including Joseph Sharp and Ernest Lawson.
Name:Albany Museum of Art
Address:311 Meadowlark Dr, Albany, GA
Related Site:http://www.albanymuseum.com/
4. Chehaw Park
The Chehaw Park is a zoo and park that is situated in Albany. Established in 1997, this park features boardwalks in the cypress swamps that take sightseeing tourists through exhibits that depict the natural habitat of organisms. The park is home to many endangered species including cheetah, black rhinoceros, and red wolf. It also contains several special attractions including the Alligator's Outpost where dozens of American alligators live, the Wiregrass Express where tourists could ride on a train, and the African Vedlt where you could witness species of antelope and ostrich, among others.
Name:Chehaw Park
Address:105 Chehaw Park Rd, Albany, GA
Related Site:http://chehaw.org/
5. Ray Charles Plaza
The Ray Charles Plaza is one of the most iconic sightseeing destinations that could be seen in Albany. It is a downtown park dedicated to Ray Charles, a famous blues singer who was born in the city. The park comprises a distinct sculpture which memorializes the late great singer. The image of Ray Charles is revolving and illuminated, providing a stellar centerpiece of the park. The statue is flanked by walkways which were designed as a keyboard. When sightseeing in Albany, be sure to check out the Ray Charles Plaza.
Name:Ray Charles Plaza
Address:Riverfront Trail, Albany, GA
6. Flint River Quarium
The Flint RiverQuarium is an aquarium located on the banks of the Flint River in Albany, Georgia. It highlights the ecosystems of the Chattahoochee, Apalachicola, and the Flint River basins. This river aquarium consists of both saltwater and freshwater river ecosystems. Specifically, the Flint RiverQuarium consists of the Blue Hole Spring, an open-air deep tank filled with diver life forms; the Flint River Gallery which includes a live fish hatchery, and the Cypress Pond Aviary which features birds which are indigenous to the Flint River Basin, among others.
Name:Flint RiverQuarium
Address:117 Pine Ave, Albany, GA
Related Site:http://www.flintriverquarium.com/
7. Radium Springs Garden
For tourists with a green thumb, you should include the Radium Springs Garden in your itinerary. It is regarded as one of the seven natural wonders of the state of Georgia. Located in the city of Albany, the Radium Springs Garden is able to pump around 70,000 gallons of clear water per minutes from an underground cave. Sightseeing tourists could walk through a courtyard and enjoy the hillocks that are draped with foliage. They could also witness the clear waters and exotic and indigenous flora. The garden is open from Tuesday to Sunday.
Name:Radium Springs Garden
Address:2501 Radium Springs Rd, Albany, GA
Related Site:https://visitalbanyga.com/
8. Tift Park Community Market
When you are sightseeing in Albany, you would not want to miss the Tift Park Community Market. On this market, many craftsmen, local artists, and musicians from Albany display their distinct and interesting products for your perusal. A lot of farmers would be selling fresh fruits and vegetables. On the other hand, entertainment and crafts are also provided for tourists and locals alike. The market has an excellent outdoor atmosphere that is tucked beyond the striking oak trees. This is an excellent place to spend your Saturdays when you are in Albany.
Name:Tift Park Community Market
Address:N Jefferson St & 5th Ave, Albany, GA
9. Thronateeska Heritage Center
The Thronateeska Heritage Center is a sightseeing destination in Albany that aims to preserve the history and science education in Southwest Georgia. The center consists of a science museum, a history museum, a rail car display, and a full dome planetarium system. The planetarium system, in particular, is the first in the world of its kind. The said museums house several artifacts and exhibits where sightseeing tourists and locals could learn new things about different concepts in science and history. The planetarium, on the other hand, provide live presentations on different astronomical topics.
Name:Thronateeska Heritage Center
Address:100 W Roosevelt Ave, Albany, GA
Related Site:http://www.heritagecenter.org/
10. Turtle Grove Park
When sightseeing around Albany with your children, you could treat them to an exciting destination after a day of visiting museums and nature spots. The Turtle Grove Park is a community-built play park in Albany, Georgia which features seven areas where children ages one to fourteen could enjoy playing with. The play areas include Dino Dig, Big Kid Area, and Tot Lot, among others. For adults, shaded benches are available for you to relax while your children play in the different areas around the park.
Name:Turtle Grove Park
Address:112 N Front St, Albany, GA
◎ Closing
It is no surprise that the city of Albany in Georgia is favored by many tourists. Its destinations - both natural and historic - are worth sightseeing. These little gems found around the city make Albany an excellent place to go to.